40 Under 40 celebrates emerging talent in the documentary world, including directors, producers, cinematographers, and editors. Honorees will be celebrated at the 2023 DOC NYC festival on the festival's website and social media channels, and feted in an exclusive cocktail reception.
Class of 2023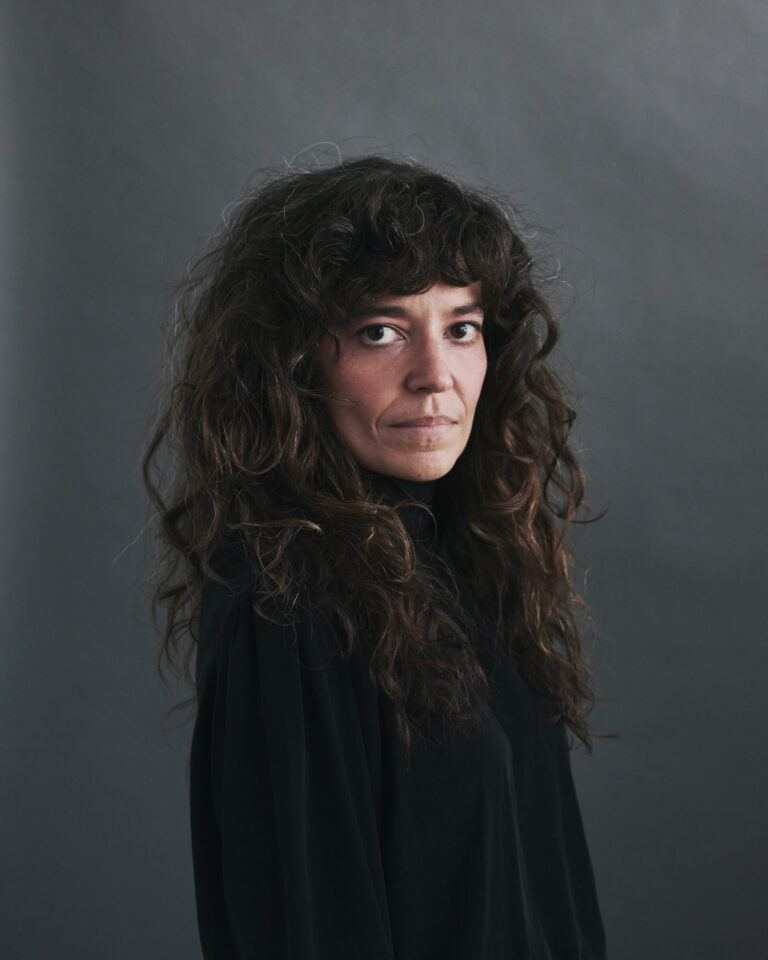 Rebecca Adorno Davila
Rebecca Adorno Davila is an editor whose strength resides in crafting stories in an immersive way. Her work has screened at festivals around the world. She was one of Filmmaker Magazine's 25 New Faces of Film, a Cinema Eye Honors and IDA Awards nominee. She was also a recipient of Sundance Film Festival's Inaugural Jonathan Oppenheim Documentary Editing Award (2021).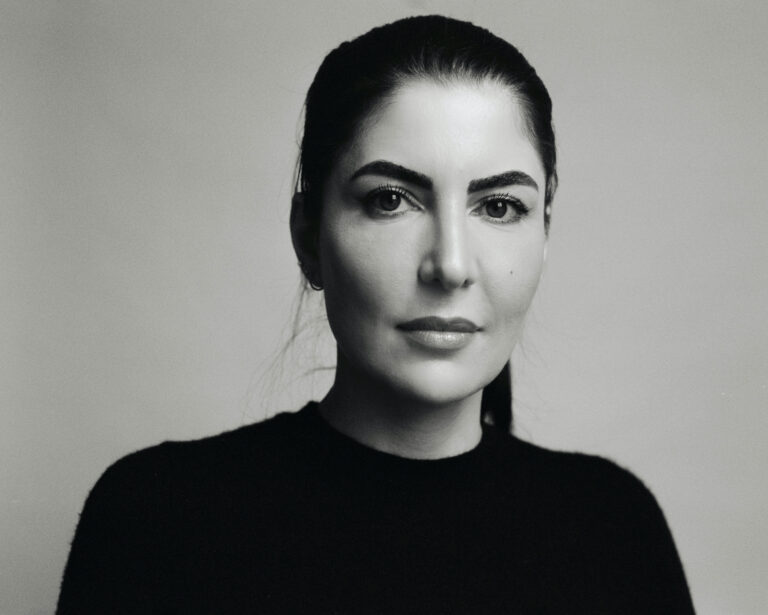 Zaynê Akyol
Zaynê Akyol, a Canadian filmmaker of Kurdish origin, holds a master's degree in cinema from the Université du Québec à Montréal. She gained recognition for her debut documentary, Gulîstan, Land of Roses (2016). Her second film, Rojek, represents Canada at the 2024 Oscars for Best International Feature, which emphasizes the human condition and the political influence of documentaries.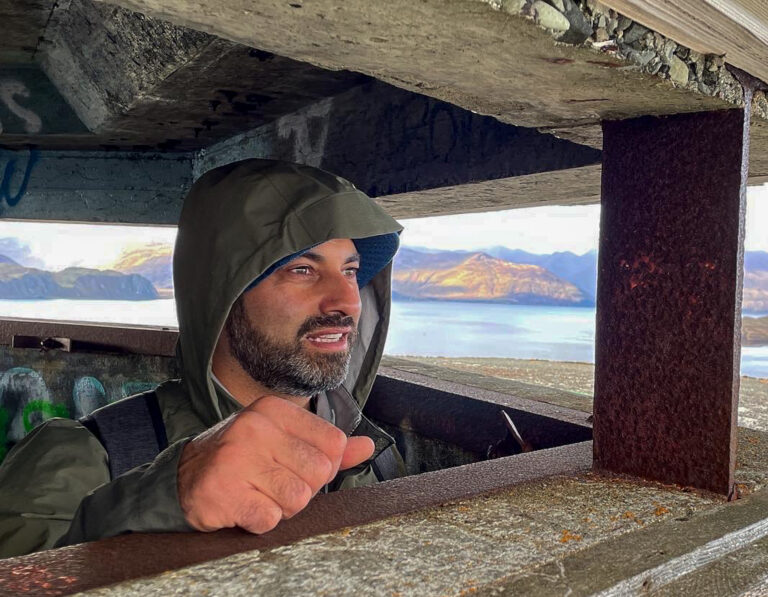 Tarek Albaba
Tarek Albaba is an Arab American filmmaker with over 20 years of experience producing television series, branded content and specials for networks and studios. He invested his production expertise and his passion for social justice in his first feature documentary, 36 Seconds: Portrait of a Hate Crime (Official Selection, DOC NYC 2023). His grit, talent and unrelenting ambition is evident in all of his work.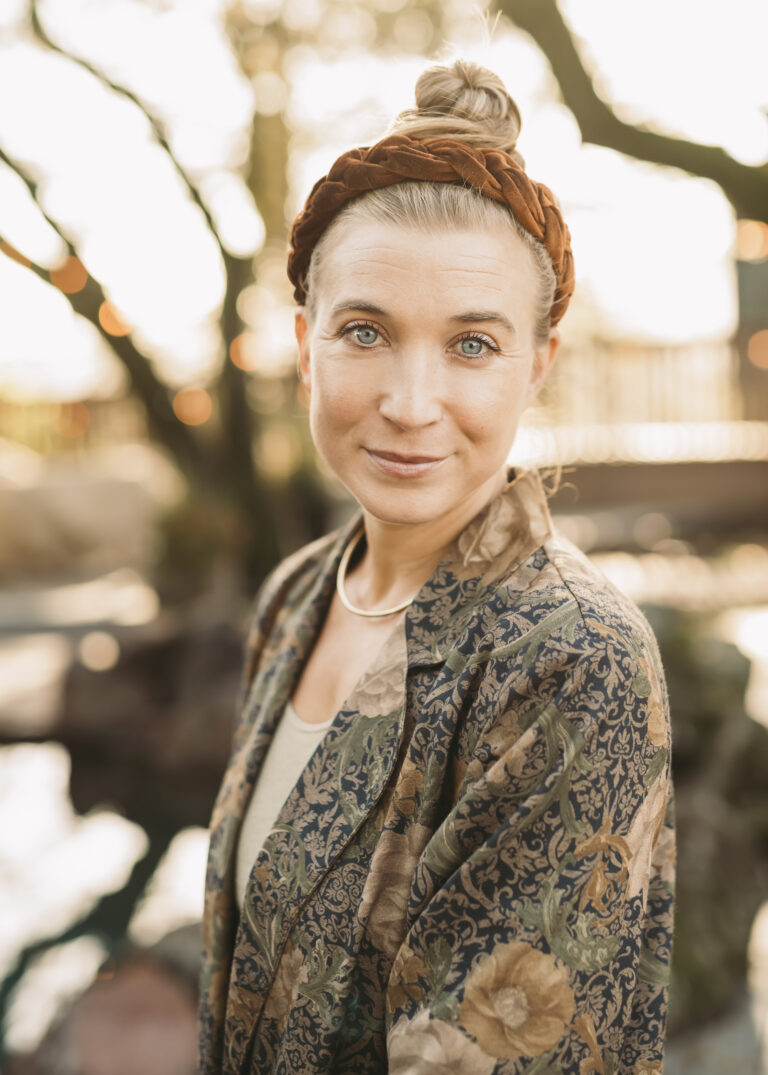 Rachel Beth Anderson
Sundance award-winning cinematographer Rachel Beth Anderson began her career working in conflict zones across North Africa and the Middle East. Anderson's focus on the Middle East extended to her shooting award-winning documentaries E-Team, and her directorial debut, First to Fall. Recently, Anderson directed and DP'ed HBO's Great Photo, Lovely Life, and is currently co-directing a multi-part series for Netflix.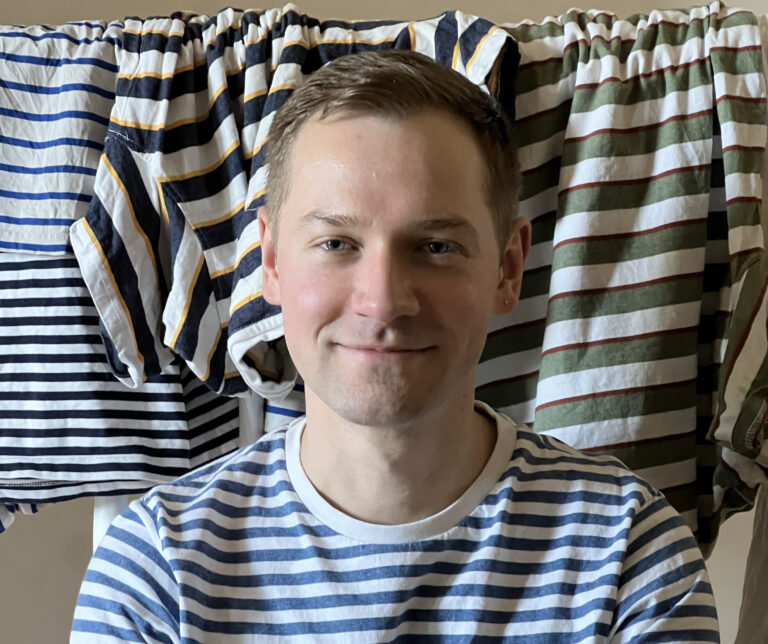 Isidore Bethel
Bethel's editing, directing, and producing touch upon recurrent themes of geographic displacement, aging, intimacy, and art-making's therapeutic potential. His credits include What We Leave Behind, Of Men and War, Acts of Love, Hummingbirds, So Late So Soon, "Blue Room," and "Some Kind of Intimacy." He teaches regularly and is available for free weekly feedback sessions with BIPOC filmmakers and others.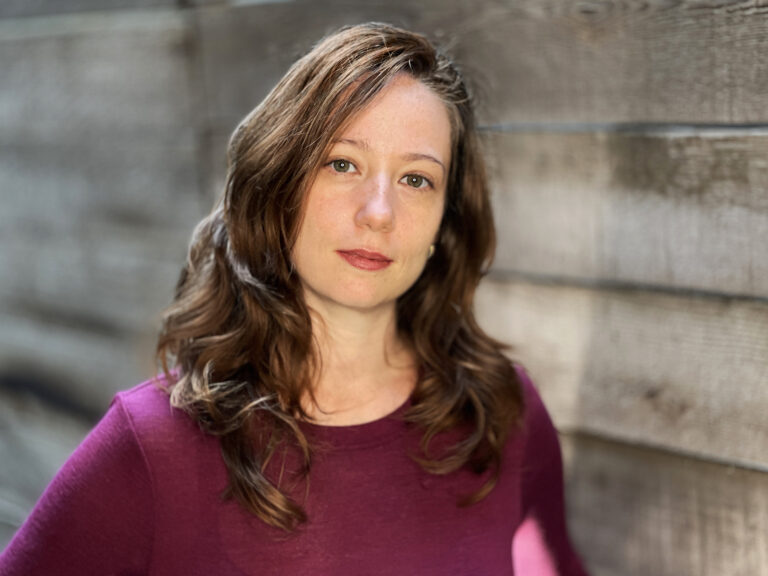 Nira Burstein
Nira Burstein is an award-winning filmmaker based in New York City. She is one of Filmmaker Magazine's 25 New Faces of Independent Film. Her documentary film debut Charm Circle is a New York Times Critic's Pick and had its streaming premiere on the Criterion Channel. Her films have played festivals around the world, including Sheffield DocFest, DOC NYC and Nantucket Film Festival.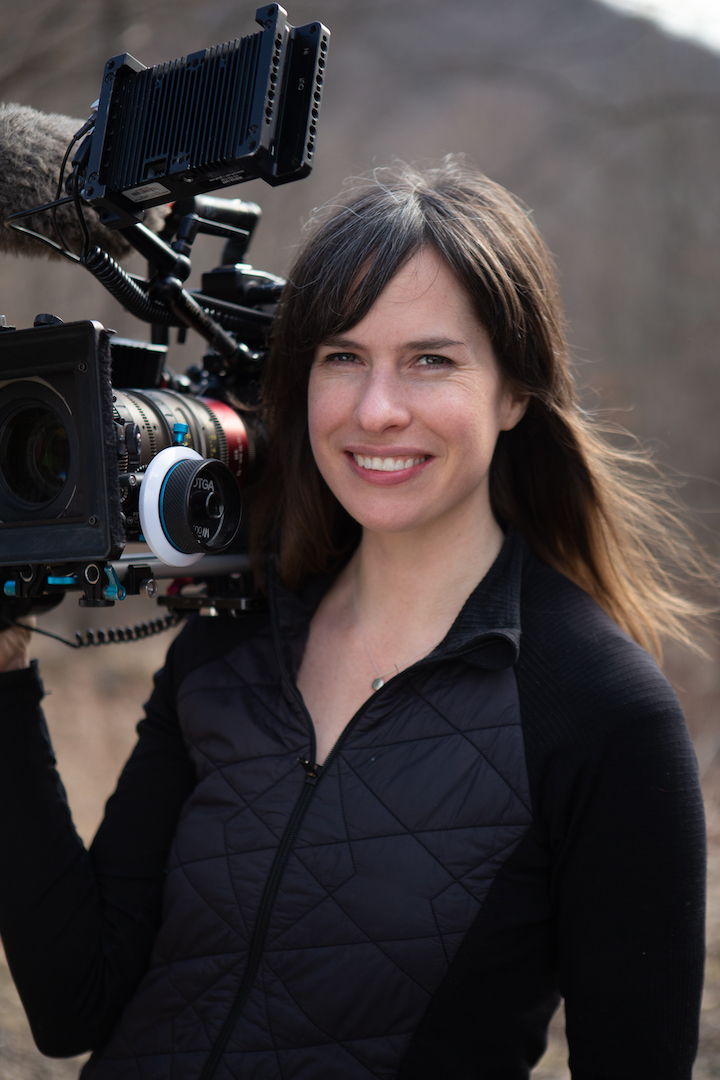 Vanessa Carr
Vanessa Carr is a documentary cinematographer specializing in character-driven cinema vérité. Her long list of credits includes On Pointe (Disney+), Free Money (TIFF 2022, Netflix), and multiple HBO films. Currently, she is directing and shooting her first feature, Nomads. Vanessa helped found the Documentary Cinematographers Alliance and recently launched a new venture that offers in-depth training for rising cinematographers.
Gian Cassini
Currently a member of the National System of Art Creators in Mexico, Gian Cassini has made himself known in Mexico as an accomplished filmmaker. His first feature film Comala had its World Premiere at the Toronto International Film Festival. He is currently working on his next feature Estrellas Migratorias for which he got the support of the Catapult Film Fund.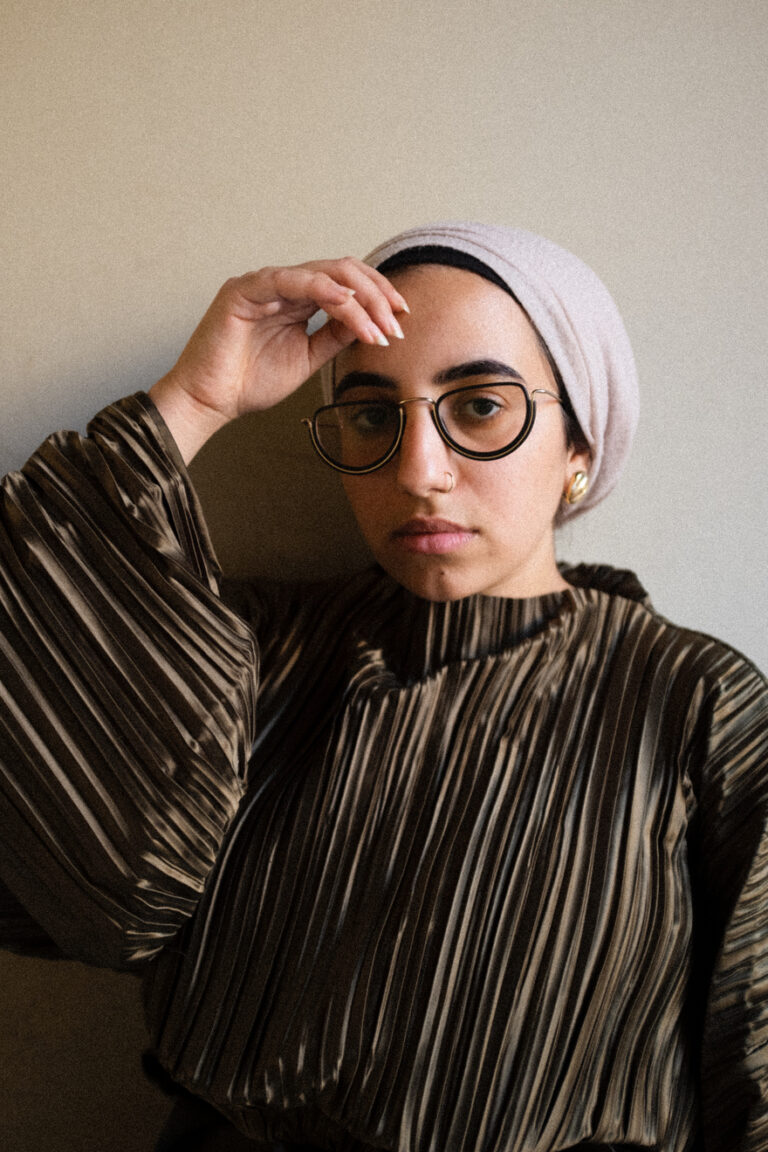 Jude Chehab
Jude Chehab is a Lebanese-American filmmaker whose feature documentary Q received support from IDA, TFI, and the Sundance Institute. Q won the Albert Maysles award for Best New Documentary Director at Tribeca and the Grand Jury Award for Best First Feature at Sheffield DocFest. Filmmaker Magazine named her one of the 25 New Faces of Independent Film.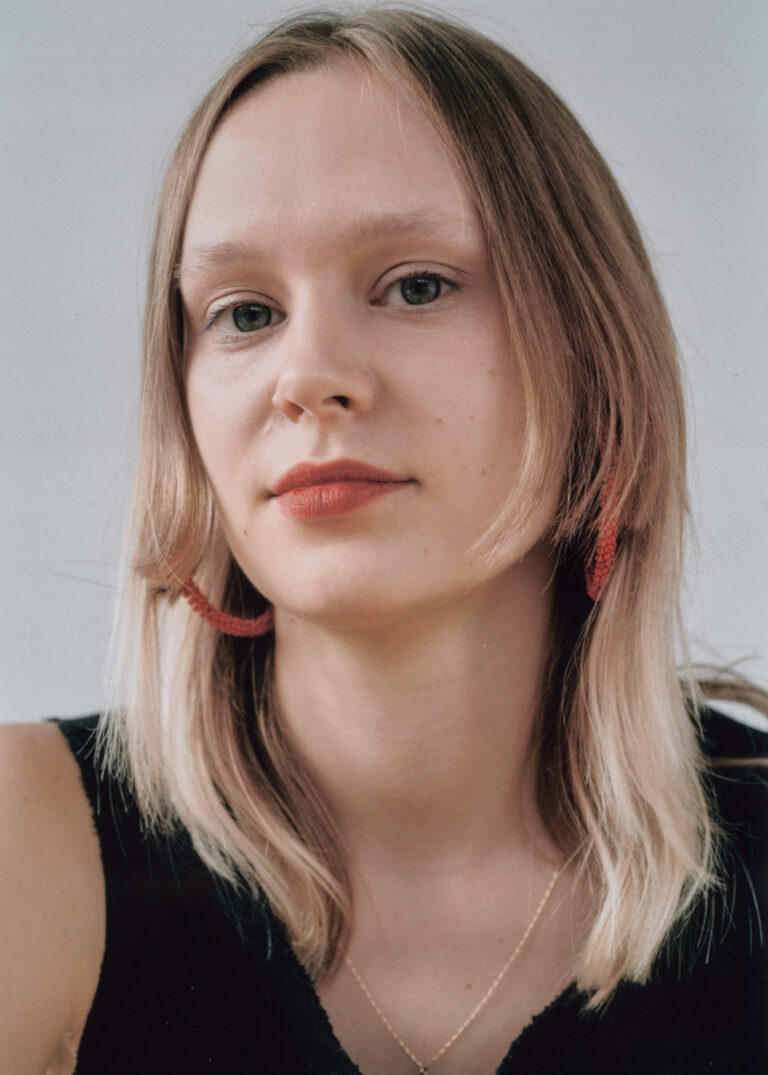 Sophie Compton
Sophie Compton is a documentary director and producer who tells women's stories of injustice and healing. Her projects have been supported by Sundance Institute, International Documentary Association, Impact Partners, Hot Docs, Arts Council England and others. Her debut feature Another Body premiered at SXSW 2023, where it won the Special Jury Award for Innovation in Storytelling.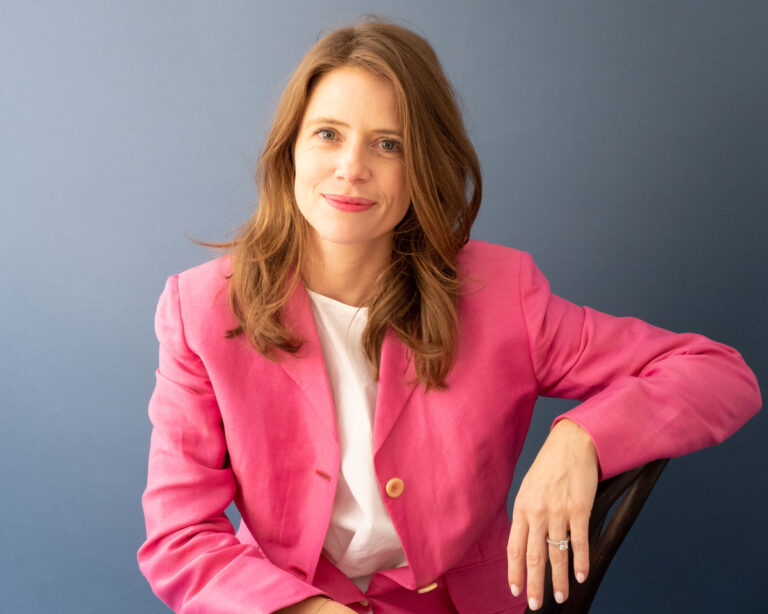 Rachael Dyer
Rachael Dyer, an award-winning director, producer, and journalist, has made an indelible mark on global entertainment and media. Her work has been featured on premium streaming platforms and broadcasters such as Netflix, Apple TV+, Paramount+, HBO Max, Hulu, Disney, Peacock, Oxygen and BBC. Notable highlights include her critically acclaimed documentary Pay or Die (2023).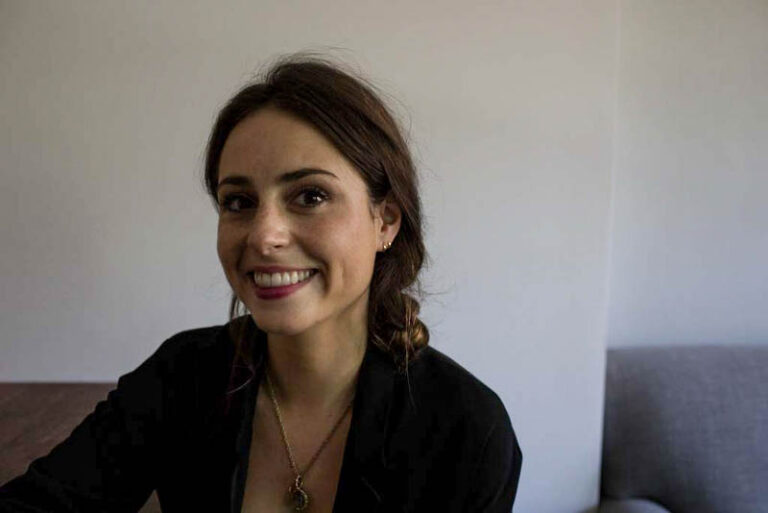 Abby Ellis
Abby Ellis is an award-winning director who makes films about the moments and institutions that shape us. She directed the Emmy and Peabody-nominated Flint's Deadly Water (PBS Frontline), Shots Fired (PBS Frontline), and produced the docu-series America Divided, executive produced by Shonda Rhimes and Norman Lear. She is currently in production on her first independent feature.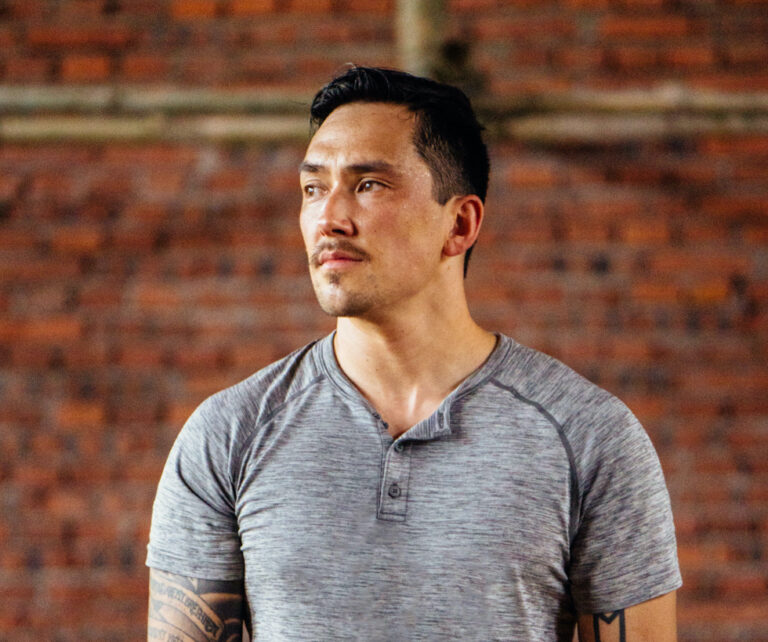 Brenton Gieser
Brenton Gieser is a biracial Korean-American film director whose work explores themes of inequity, healing, and the complexities of self. His debut feature documentary The 50 profiles the first 50 men to become substance abuse counselors while serving life in prison. His films have screened at DOC NYC, Mill Valley Film Festival, SBIFF, Big Sky, and CIFF.
Yoni Golijov
Yoni Golijov is an Oscar-nominated and Independent Spirit Award-winning producer interested in collective decision-making, investigative journalism, films about labor and labor in films. Recent work includes All the Beauty and the Bloodshed, When We Fight, Parallel Construction, Circles, and Terror Contagion. He is a 2023 Impact Partners Producers Fellow, a member of New Day Films and the Documentary Producers Alliance.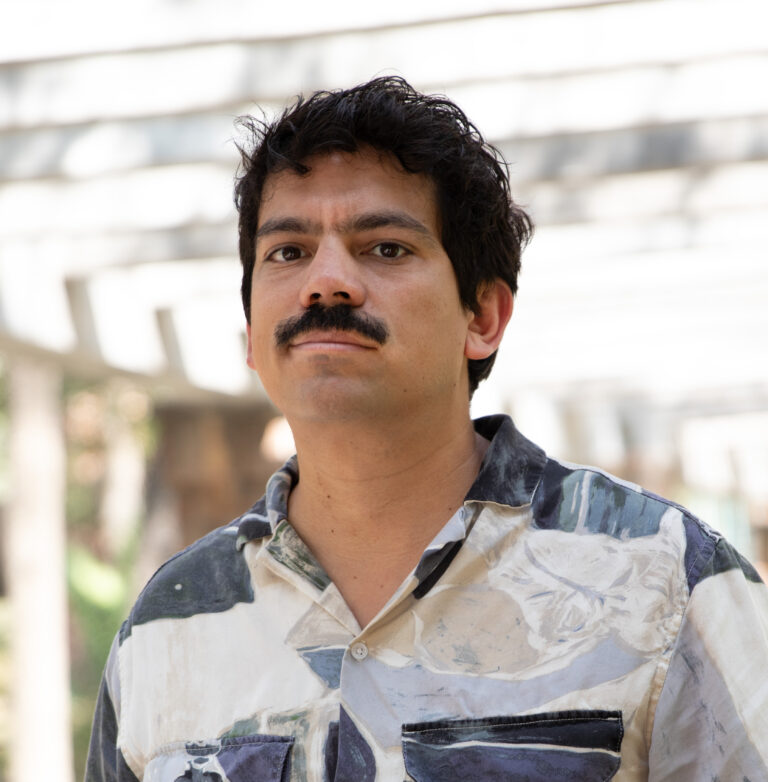 Adrián Gutiérrez
Adrián Gutiérrez is a Mexican documentary filmmaker and archival producer. His credits include Archival Producer, Chavela (Netflix) and Emmy-winner The Last Out (POV), Associate Producer, Siqueiros: Walls of Passion (PBS), and Field Producer, Enemies of the State (IFC Films) and Kingdom of Shadows (POV). In 2022, he created Past Tense, a documentary production company, film archive, and research agency.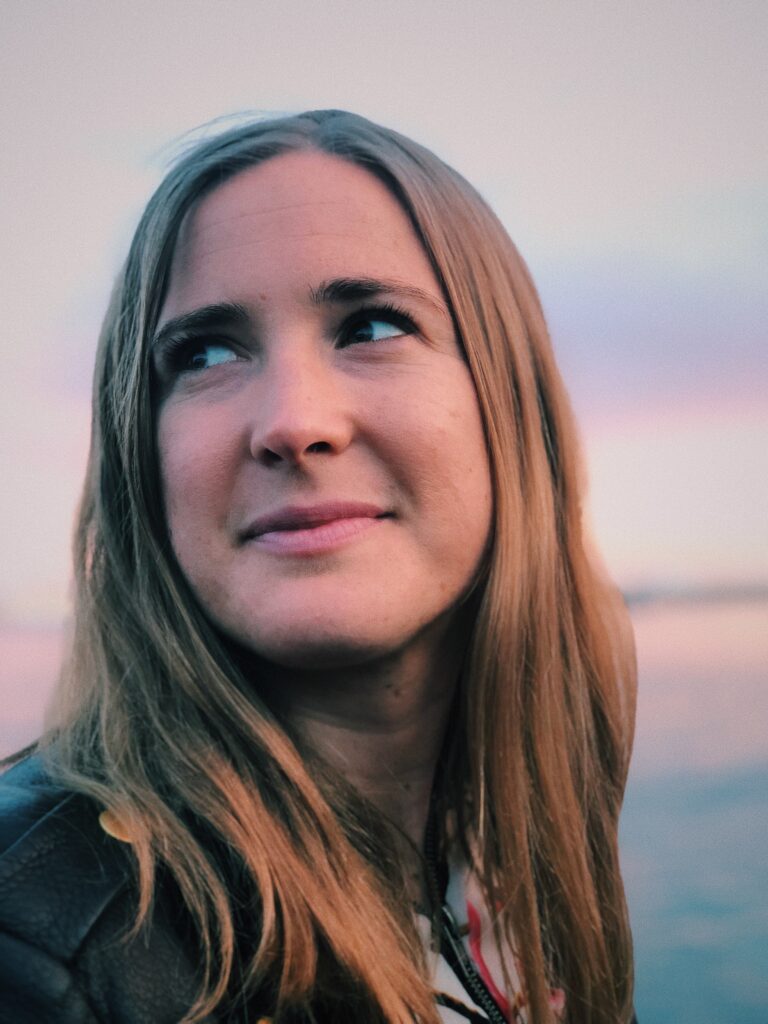 Camilla Hall
Camilla Hall is an award-winning documentary film director and executive producer. She co-directed Subject and has directed films/series with Discovery, HBO Max Europe, Sky, and Arte. She executive produced Black Barbie: A Documentary alongside Shonda Rhimes and produced Sirens alongside Maya Rudolph and Natasha Lyonne. She is co-founder of Lady & Bird Films with Rita Baghdadi and Jennifer Tiexiera.
Frances Henderson
Frances Henderson edited For Ahkeem which won 11 awards including eight ""Best Feature Documentary"" awards, Shut Up and Paint which was shortlisted in the 2023 Academy Awards, and forthcoming features Light Darkness Light and Chewed Gum. Her directorial debut This Much We Know screened at DOC NYC in 2022 and will have a theatrical run nationwide courtesy of Oscilloscope Laboratories.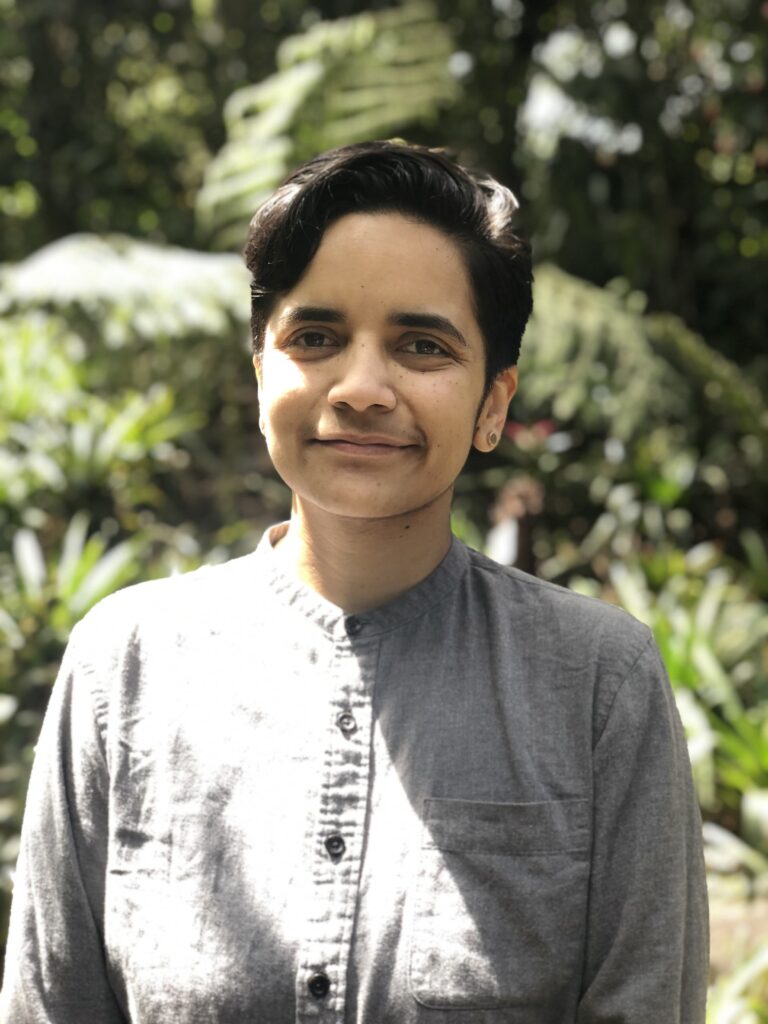 Alma Herrera-Pazmiño
Alma Herrera-Pazmiño is a documentary editor and DJ from San Francisco, CA, based out of NYC. Her editing credits include All Up In the Biz which premiered at Tribeca 2023 and Louis Armstrong's Black and Blues (Apple TV 2022). Alma has been awarded various fellowships and is motivated to document the rituals at the intersection of joy and grief.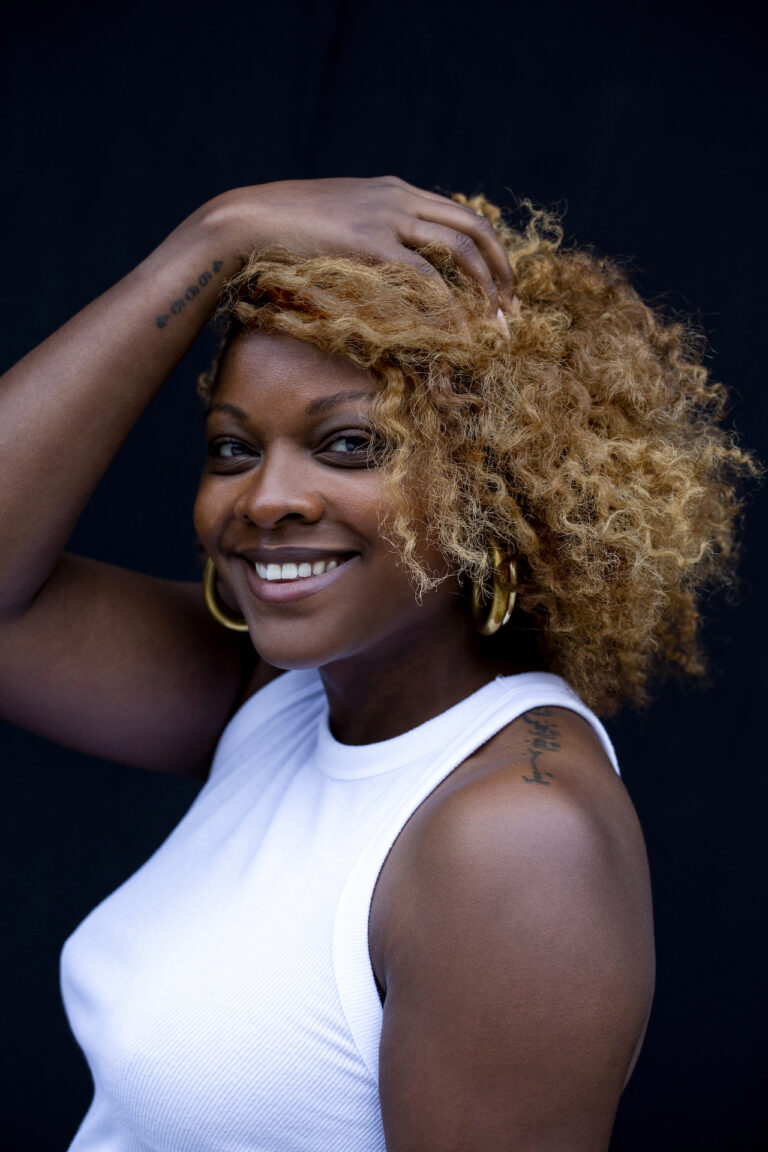 Naimah Jabali-Nash
Naimah Jabali-Nash is a director and producer whose work has earned her five Emmy Awards, five PGA Awards and two Peabody Awards. Jabali-Nash is dedicated to telling stories that give marginalized groups a platform to be seen and heard, which is why she created Fearless Minds Productions to fearlessly push the boundaries of storytelling with other creatives.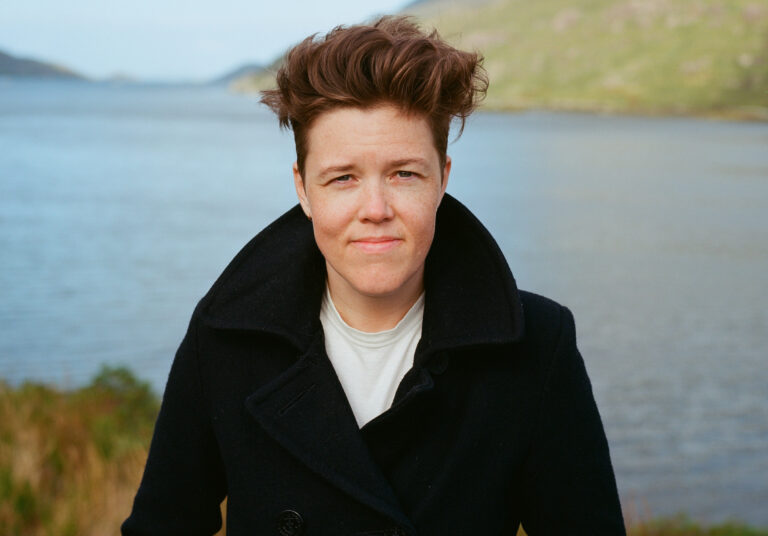 Alexis Johnson
Alexis Johnson is an Emmy-winning film editor whose work has received distribution from HBO, MGM+, Neon, Netflix, RTÉ, and Showtime, and has screened at festivals around the world, including Sundance, Berlinale, SXSW, and NYFF. Her past credits include the Peabody-nominated Kingdom of Silence and Netflix's "Global Top 10 Film" Money Shot. She is currently in development on her feature directorial debut.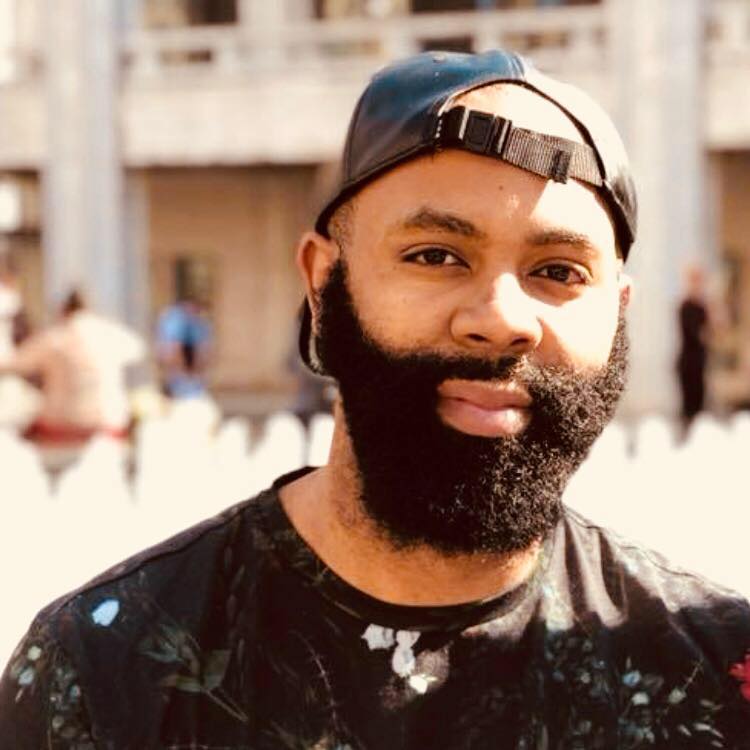 Ephraim Kirkwood
Ephraim Kirkwood is an Emmy nominated filmmaker whose editing credits include the Peabody award winning Netflix series High On The Hog and the SXSW Grand Jury Award-winning feature film Master Of Light. His other editorial contributions include ESPN's 30 For 30, HBO's original special Between The World And Me, and the Hulu six-part limited docu-series The 1619 Project.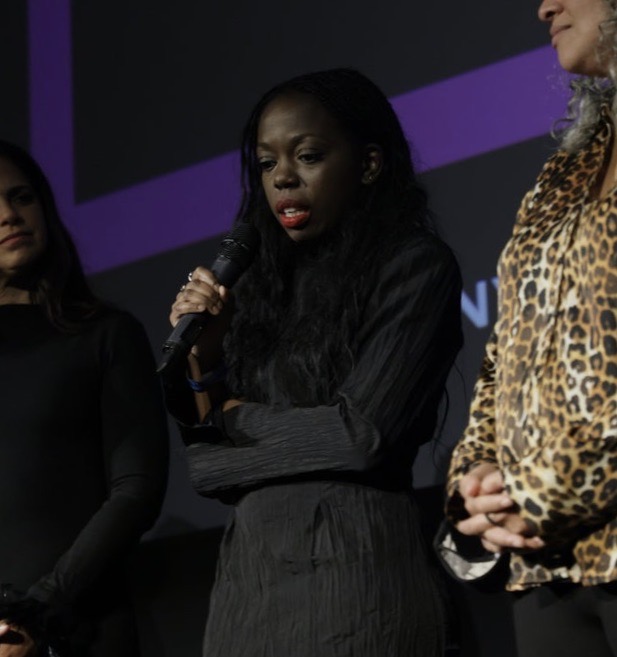 Samantha Knowles
Samantha Knowles is an award-winning director. She won a Cinema Eye Honors Award and an NAACP Image Award for the HBO series Black and Missing. Her recent work includes an episode of a forthcoming civil rights series for HBO, the New York Times Op-Doc "The Blue Line" and the HBO documentary "How We Get Free", which premieres this fall.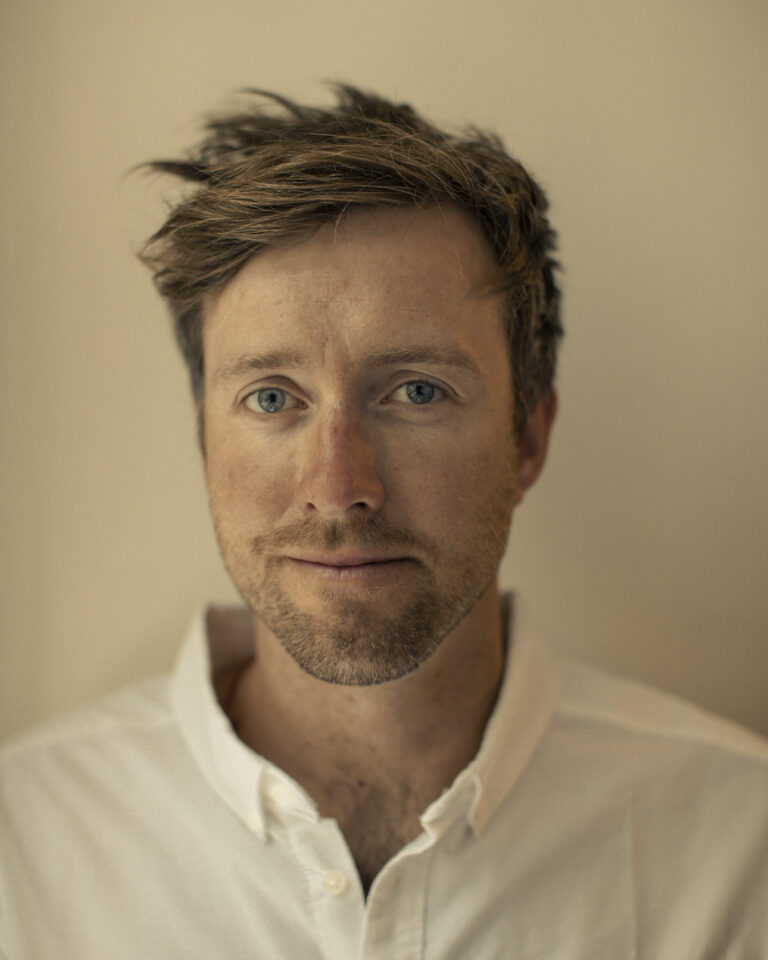 Max Lowe
Max Lowe is an award winning, critically acclaimed filmmaker with projects having been featured at DOC NYC, Tribeca, SXSW and Cannes. His first feature doc Torn premiered at Telluride Film Festival and landed on Disney+ in the spring of 2022, and his newest work ""Camp Courage"" is streaming on Netflix. Max has found a niche telling emotional evocative human stories that open up the edges of our world to unsuspecting viewers.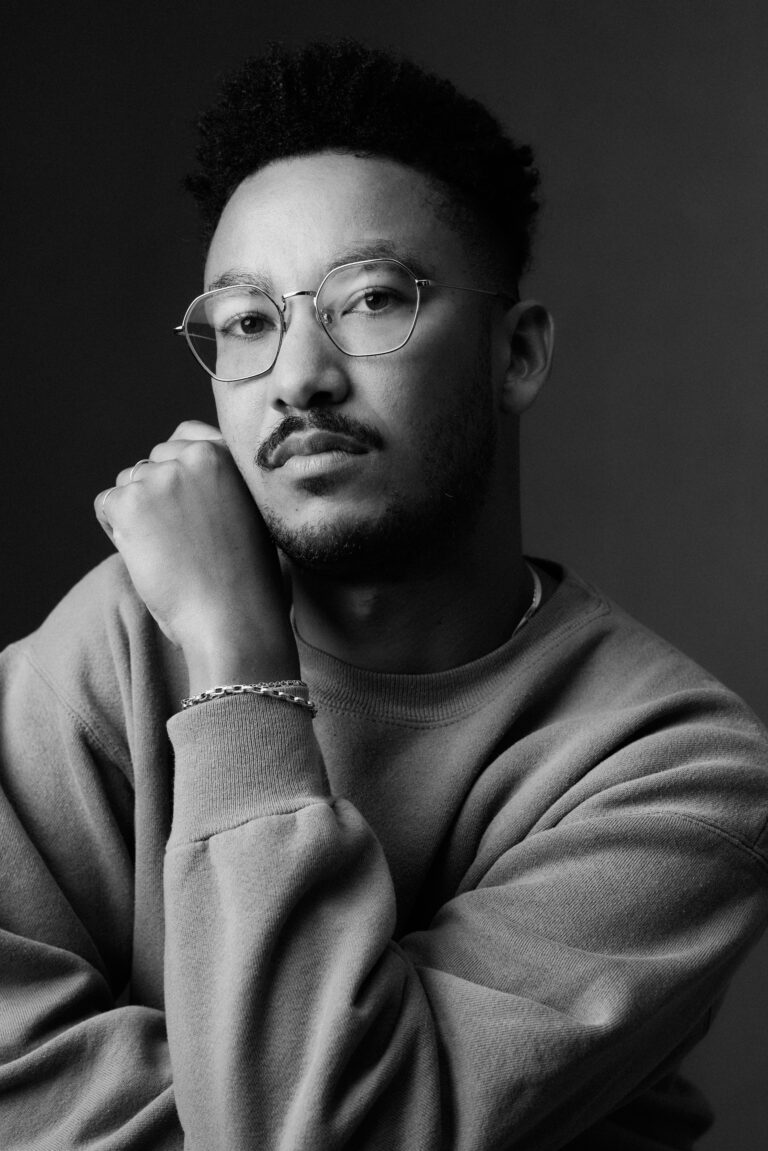 Zac Manuel
Zac Manuel is an award winning director and cinematographer from New Orleans, Louisiana. Zac's work in documentary draws from complex legacies of Southern identity, with particular interest in the impacts of history and inheritance on Black communities.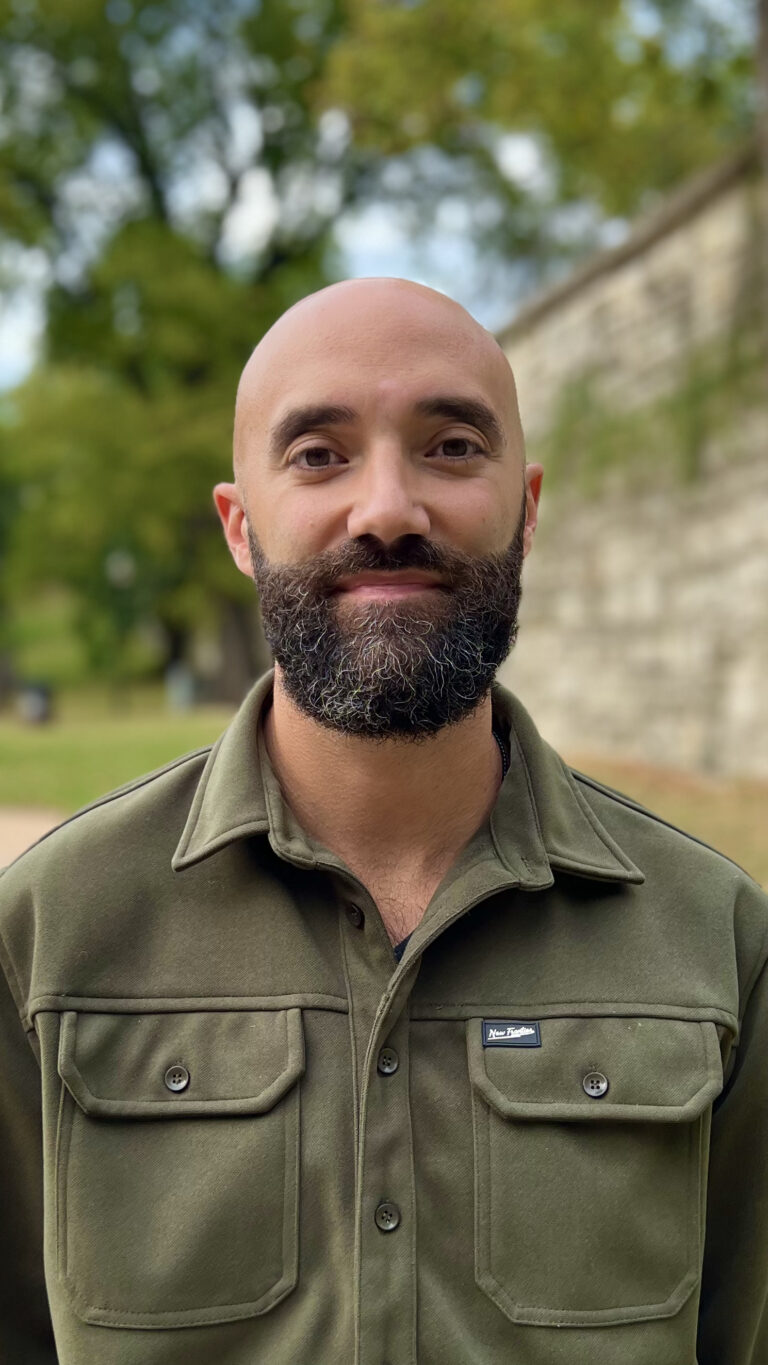 Evan Mascagni
Evan Mascagni is a Kentucky based filmmaker. His recent work focuses on Southern stories, including PBS Short Film Festival juried prize recipient, WINN (If/Then, Perspective Fund), Persistent (ITVS, Independent Lens), and Wiley's Last Resort (Appalshop, Reel South). His latest feature, Building a Bridge, premiered at Tribeca (AMC+). He is also a mentor for BYkids and a co-leader of Filmshop.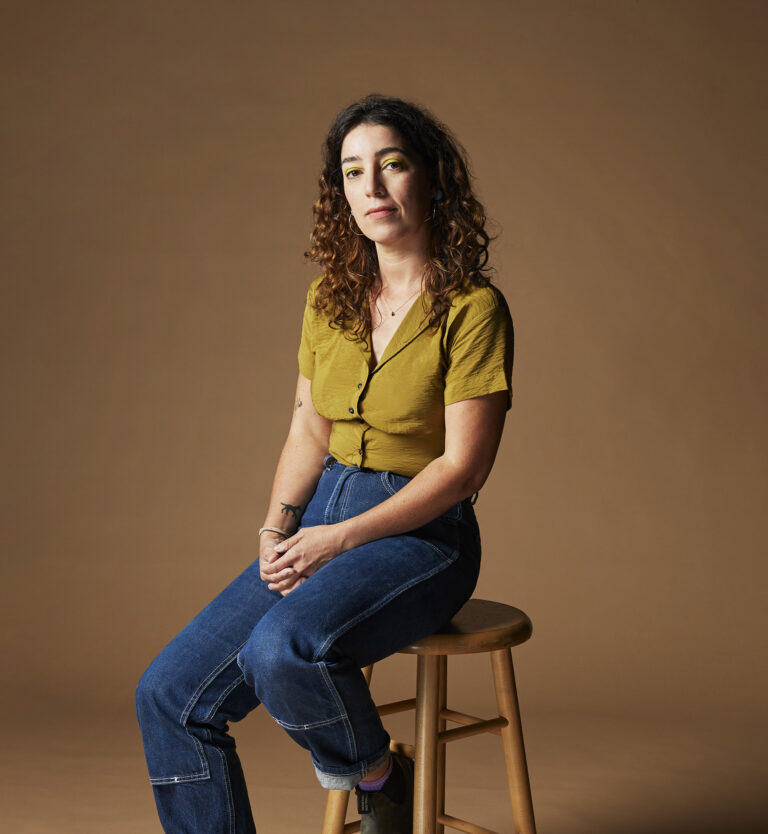 Jonna McKone
Jonna McKone is a producer and artist. She produced All Light, Everywhere (Hulu/Super LTD, Sundance Special Jury Award, 2021) and "Margie Soudek's Salt and Pepper Shakers" (Sundance, The New Yorker, 2023). Her photography, which explores land and memory, has been supported by the Center for Documentary Studies, Rubys Artist Grant, and the Andy Warhol Foundation's Grit Fund, among others.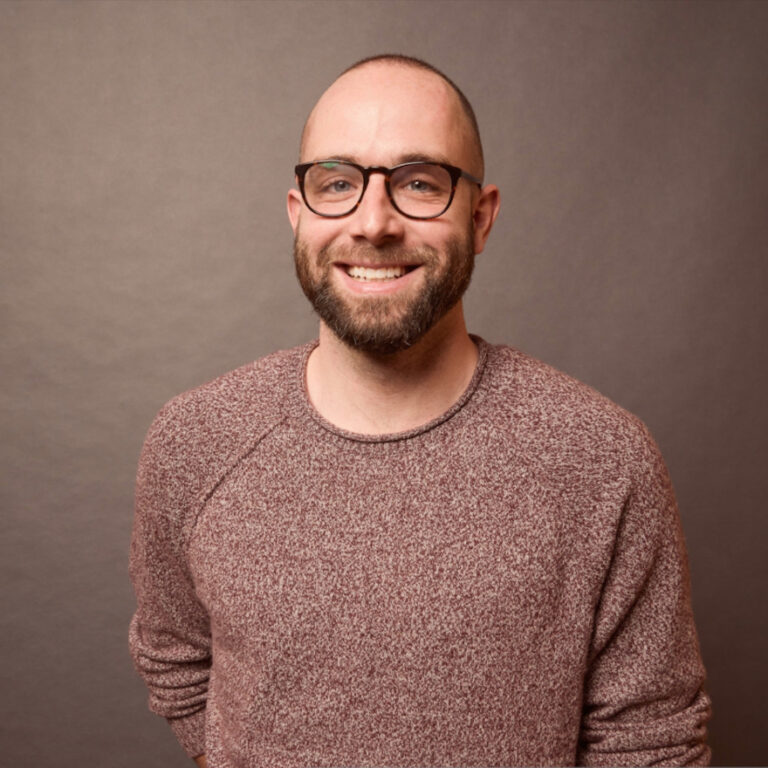 Hasan Oswald
Hasan Oswald is an award-winning documentary filmmaker. His directorial debut Higher Love won the Slamdance 2020 Grand Jury Award. He aims to capture the human experience through unfettered access and a collaborative approach to create a seamless veneer between filmmaker and participant. His new project Mediha covers the Yazidi genocide and will premiere at DOC NYC 2023 in the US Competition.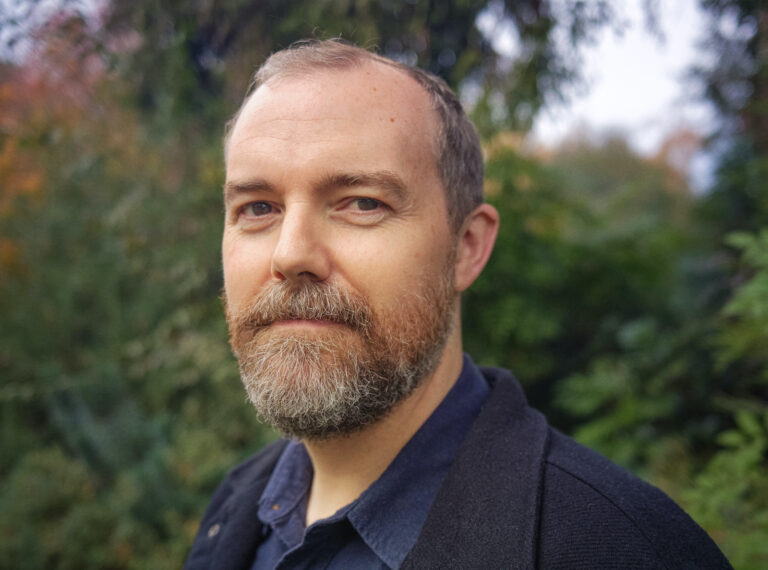 Joe Peeler
Joe Peeler directed Bad Press, which premiered at the 2023 Sundance Film Festival and won the U.S. Documentary Special Jury Award for Freedom of Expression. In 2014, Joe edited the short documentary The Lion's Mouth Opens, which was shortlisted for the Academy Awards. Since then, his work has appeared on Netflix, HBO, FX, ESPN, Hulu and CBS.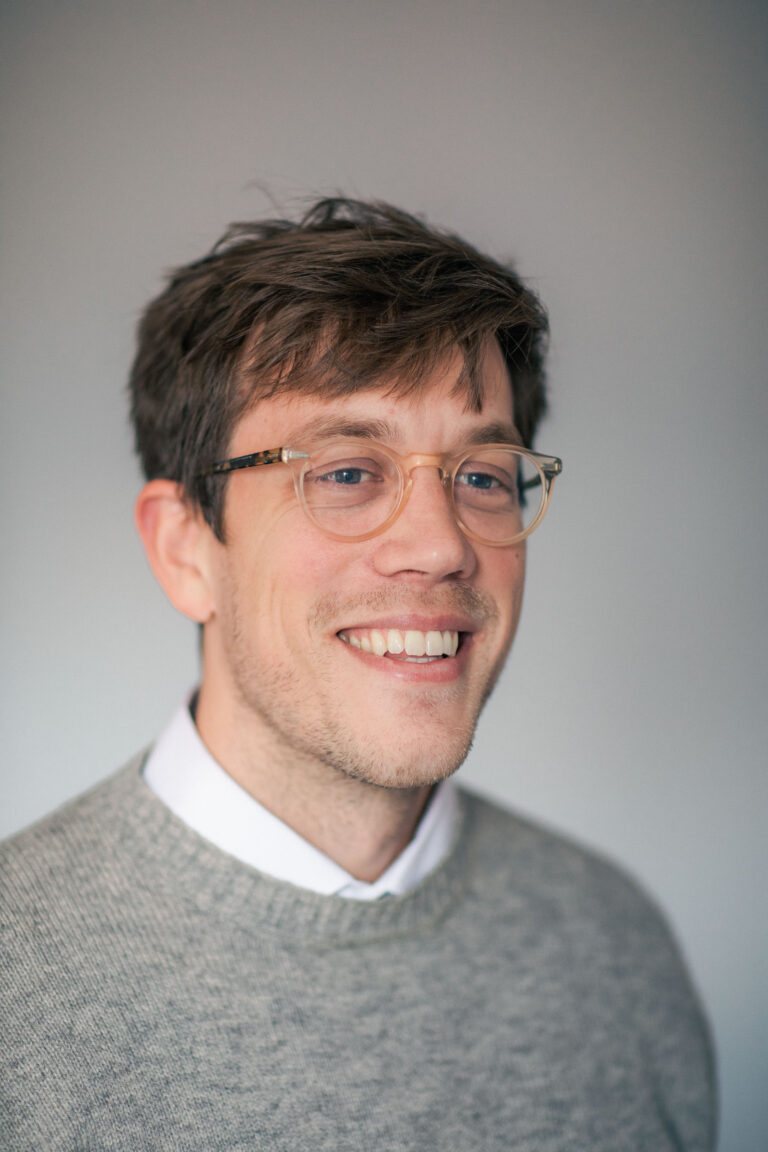 Alex Pritz
Alex Pritz is a documentary filmmaker and co-founder of the production company Documist. Recently, Alex directed The Territory, which premiered at Sundance 2022 where it won the World Cinema Audience Award and a Special Jury Award for Documentary Craft. The Territory was shortlisted for the 2023 Academy Awards, nominated for three primetime Emmys, and won a Peabody Award.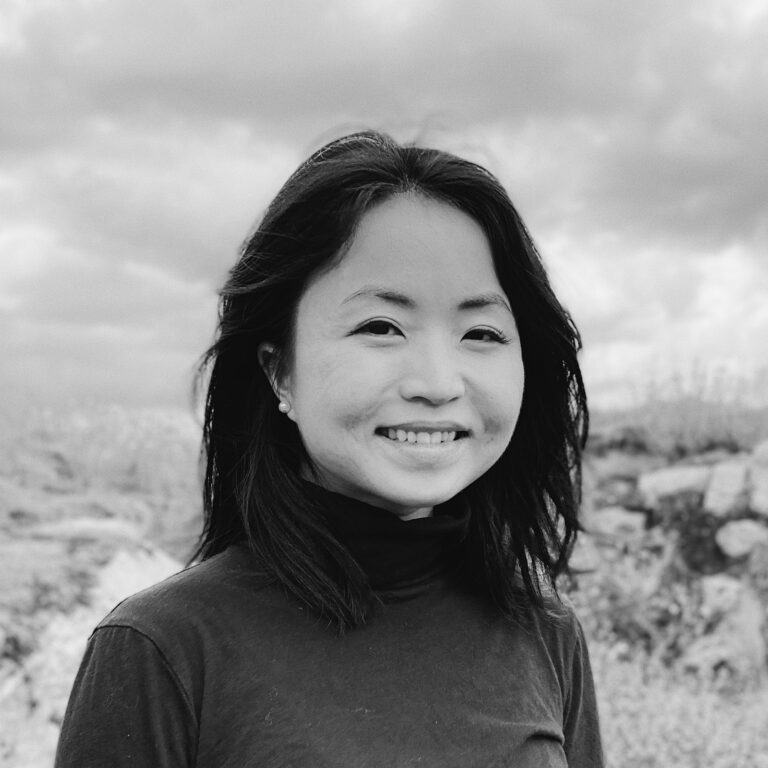 Jean Rheem
Originally from South Korea, Jean Rheem is an editor and producer whose work has screened at Sundance, Tribeca, and SXSW, among others. Her recent films include Bad Press, which won a Special Jury Award at Sundance Film Festival and Accepted, which received an Emmy Award Nomination. Currently, she is editing a feature documentary about Lee Soo-Man, the Godfather of K-Pop.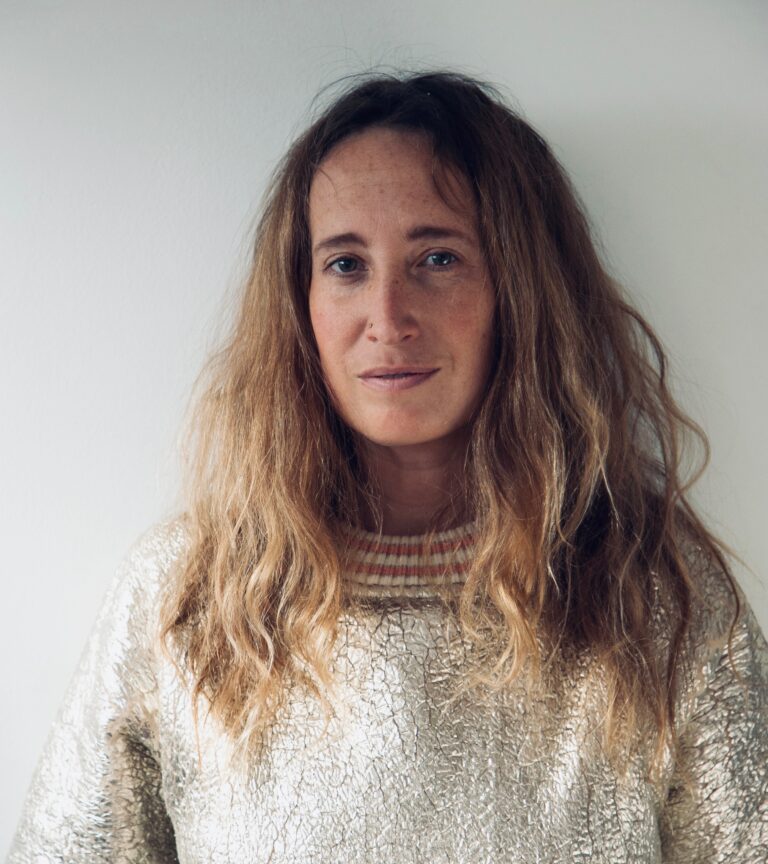 Jillian Schlesinger
Jillian Schlesinger is best known for work on collaborative, youth-driven documentaries Maidentrip (2013 SXSW Audience Award) and Hummingbirds (2023 Berlinale Generation Grand Prix). Fellowships include Sundance/Women In Film, NBCU Original Voices, and Doc Society Co-Creation Cohort. Field of Vision, Ford Foundation, and SFFILM have supported Jillian's work. She's currently producing We Are Volcanoes and developing a collaborative eco-thriller, The Forest.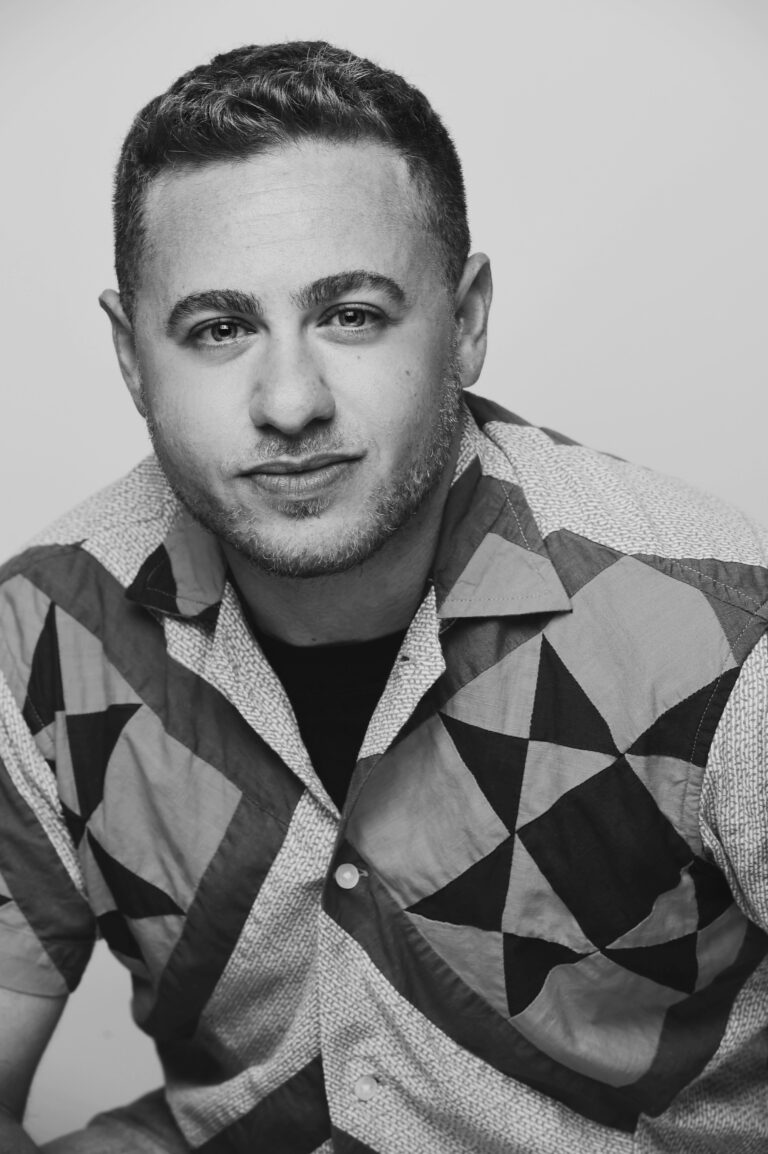 Alex Schmider
Alex Schmider is an Emmy®, Peabody, and Critics Choice Awards recognized producer and the Director of Transgender Representation at GLAAD. A member of the Producers Guild of America and the Television Academy, his producing credits include Changing The Game (Hulu), Disclosure (Netflix), Framing Agnes (Kino Lorber), Stay On Board: The Leo Baker Story (Netflix) and Chasing Chasing Amy.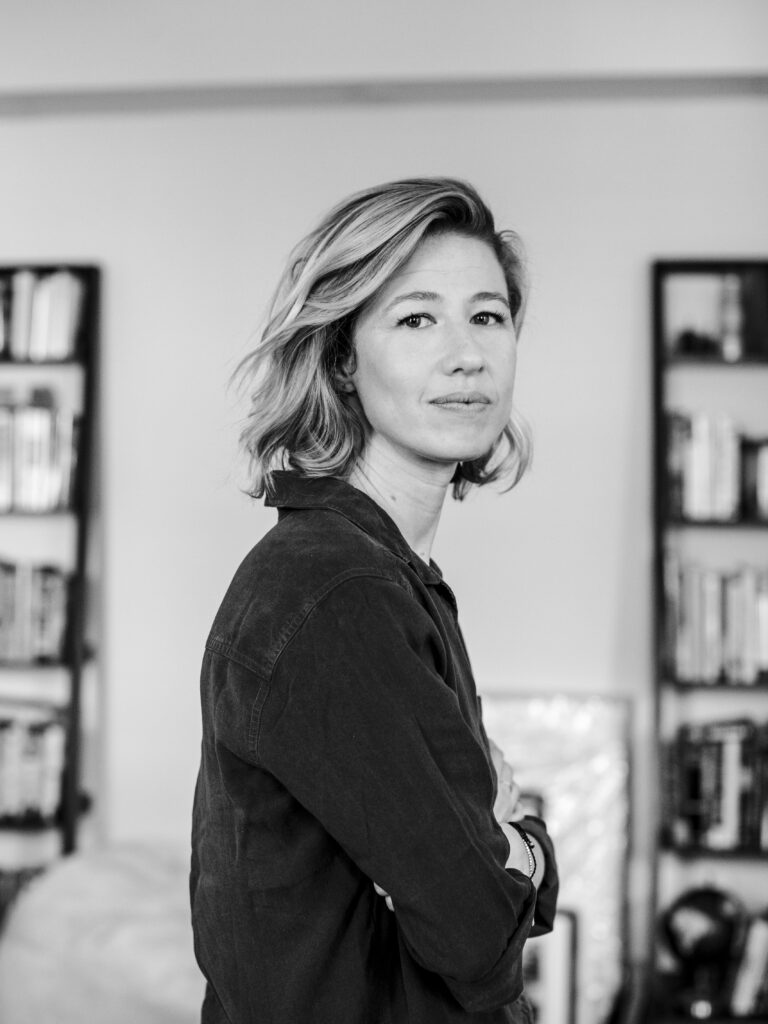 Alyse Shorland
Alyse is a distinguished director and producer, recognized for her innovative blend of immersive filmmaking and investigative journalism. She is currently producing a film on publisher John Johnson and Ebony and Jet magazines. Alyse helped launch several groundbreaking documentary programs, including The Weekly, Vice News Tonight on HBO, and CNN's In America with Soledad O'Brien. She teaches at NYU.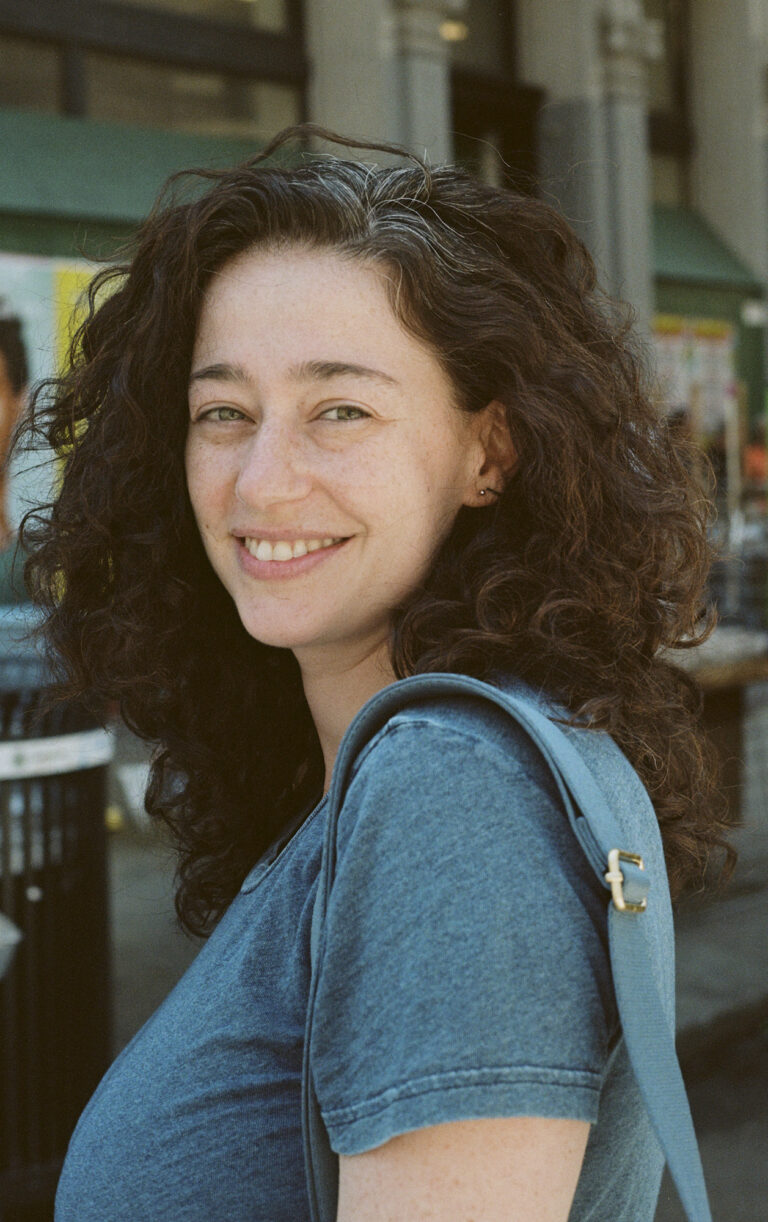 Rebecca Stern
Rebecca Stern is an Emmy-nominated documentary director and producer. She directed and produced Well Groomed (SXSW '19, HBO Sports), and directs and produces documentary series, including HBO's Level Playing Field and AMC's Smugshot. Additional producing credits include Battleground, Snowy, Deerfoot of the Diamond, Tre Maison Dasan, and Netizens. Rebecca is a 2019 Impact Partners Fellow and a DPA Board Representative.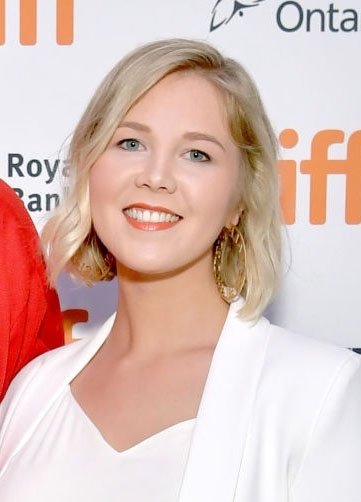 Christina Stiles
Christina Stiles is an LA-based editor passionate about crossing language barriers to tell stories from all corners of the world. She's known for Red Penguins (TIFF, DOC NYC 2019) and Riders on the Storm (SXSW, DOC NYC 2023). Her work has been featured in several countries and on PBS, The New York Times, Olympic Channel, Peacock, Paramount+, BBC, and Hulu.
Laura Tomaselli
Laura Tomaselli is a filmmaker who believes in the power of storytelling. Lakota Nation Vs. United States, her most recent film, premiered at Tribeca in 2022 and has won multiple festival awards. The recipient of a Sundance Documentary Fund fellowship, Tomaselli also received a Cinema Eye Award Nomination for editing MLK/FBI, which was shortlisted for the 2021 Academy Awards.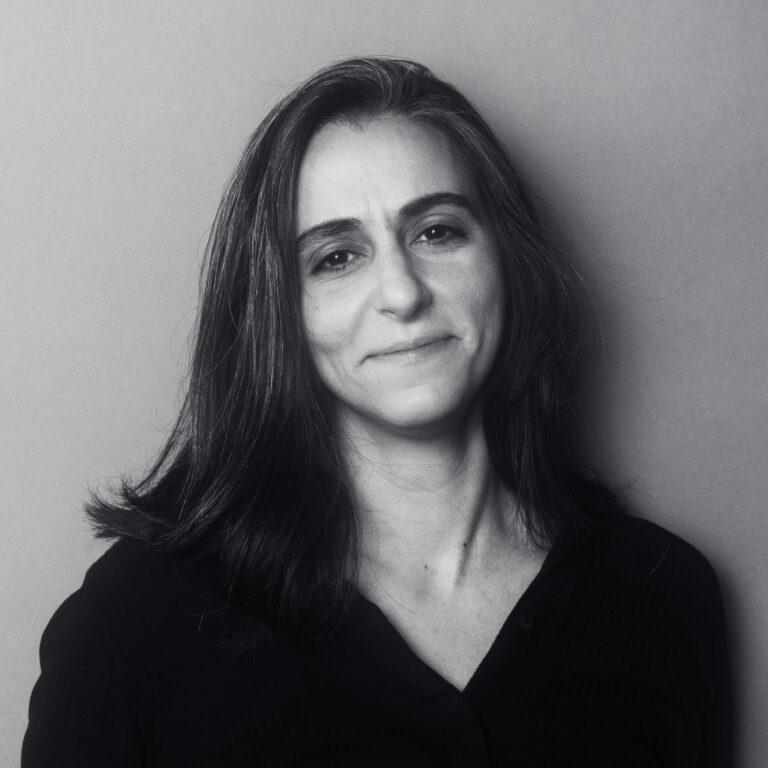 Sierra Urich
Sierra Urich is an Iranian-American award-winning filmmaker and interdisciplinary visual artist. Her first feature, Joonam, world premiered in competition at 2023 Sundance Film Festival, and won the Nesnadny + Schwartz Portrait Documentary Award at Cleveland International Film Festival, and the Jury Award for Best Documentary Feature at Bentonville Film Festival. She works professionally as an editor and nonfiction director.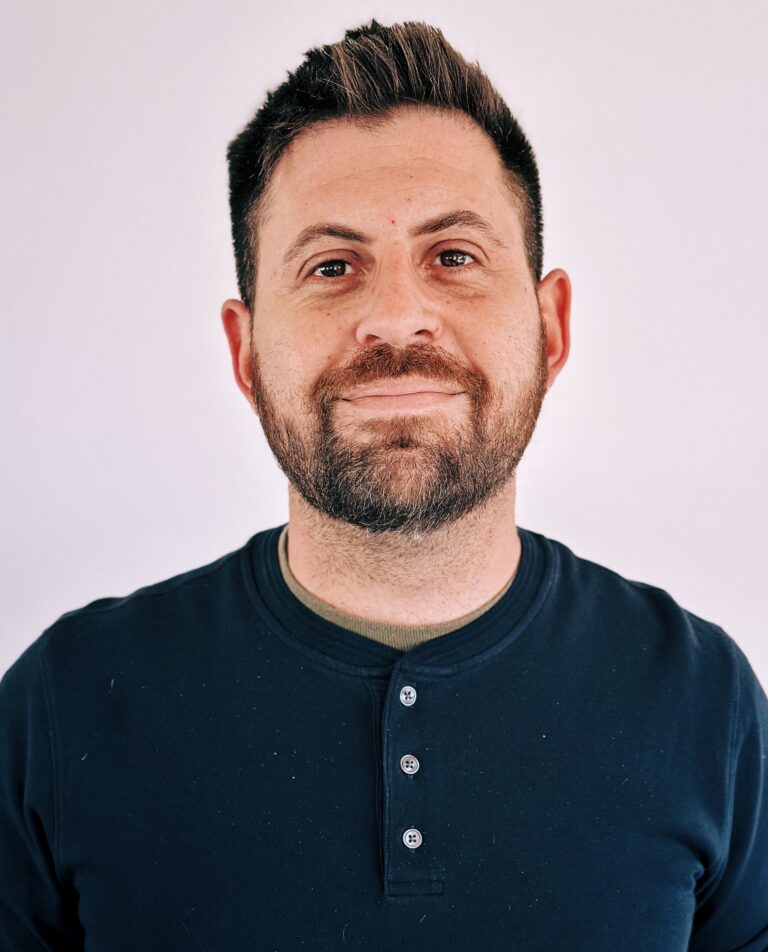 Nicholas Weissman
Nicolas Weissman is an Emmy winning documentary filmmaker and co-founder of Vacationland Films. Shorts include Diamond Cutter / Telling The Story of Slavery (New Yorker), Am I Next / Thomas Fire Architect (TIME), and We The Power (Patagonia). Features include Minutemen, For Akheem (PBS), Havana Libre, and A Wonderful Kingdom. He is currently producing Row of Life about ocean rower Angela Madsen.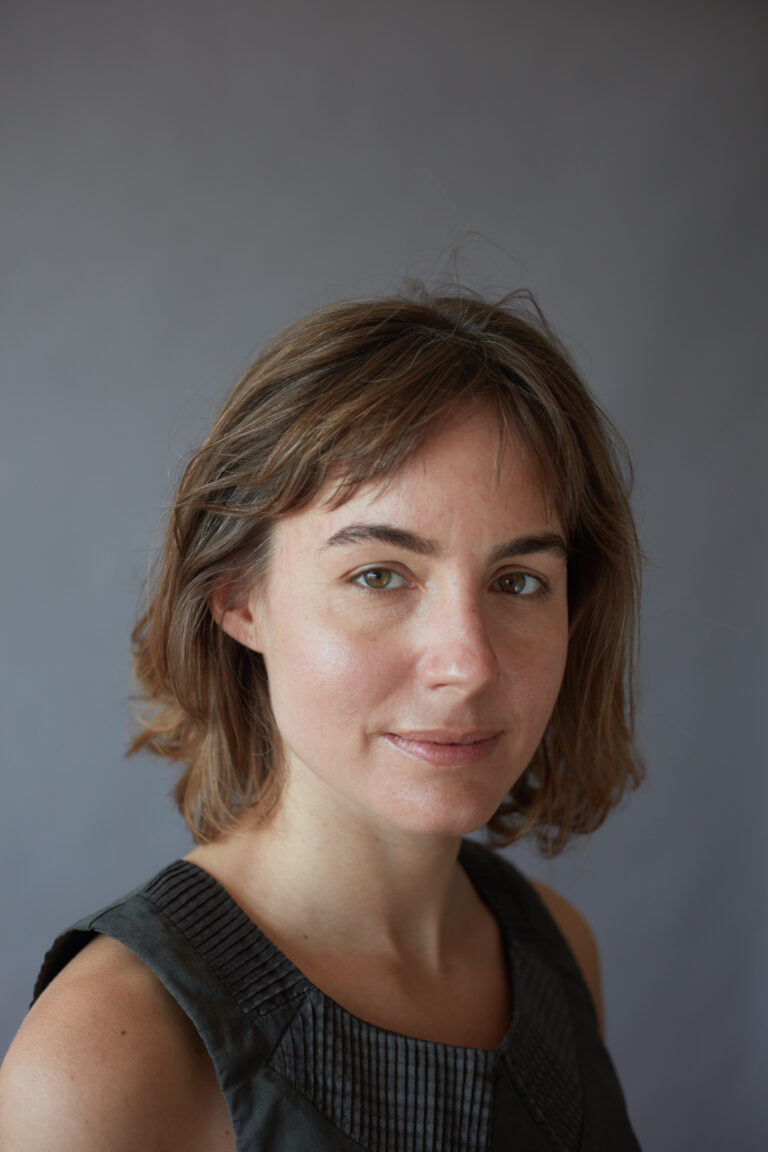 Elizabeth Wolff
Elizabeth is a director, showrunner, and writer, specializing in propulsive character- and archive- driven documentaries. Upcoming projects include her feature-debut The Trouble With Betty, supported by Impact Partners and Jewish Story Partners, and a Netflix series directed by Liz Garbus. Recent projects include I'll Be Gone In The Dark (HBO, 2020) and Bobby Kennedy For President (Netflix, 2018).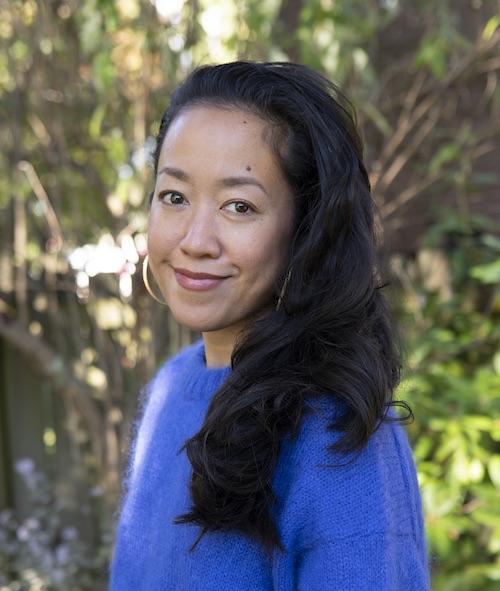 Inaya Graciana Yusuf
Inaya Graciana Yusuf is an Indonesian-American artist and Emmy-nominated filmmaker based in Oregon. Her most recent work as a picture editor includes Selena Gomez: My Mind & Me, Lucy and Desi, The Space Race, Rather, and Join or Die. She is currently directing and editing her feature documentary on Italian director and playwright, Armando Punzo and his prison theater troupe, Compagnia della Fortezza.
Past 40 Under 40 Filmmakers