Monday Memo: Where Does Independent Documentary Go From Here? & More
September 28, 2020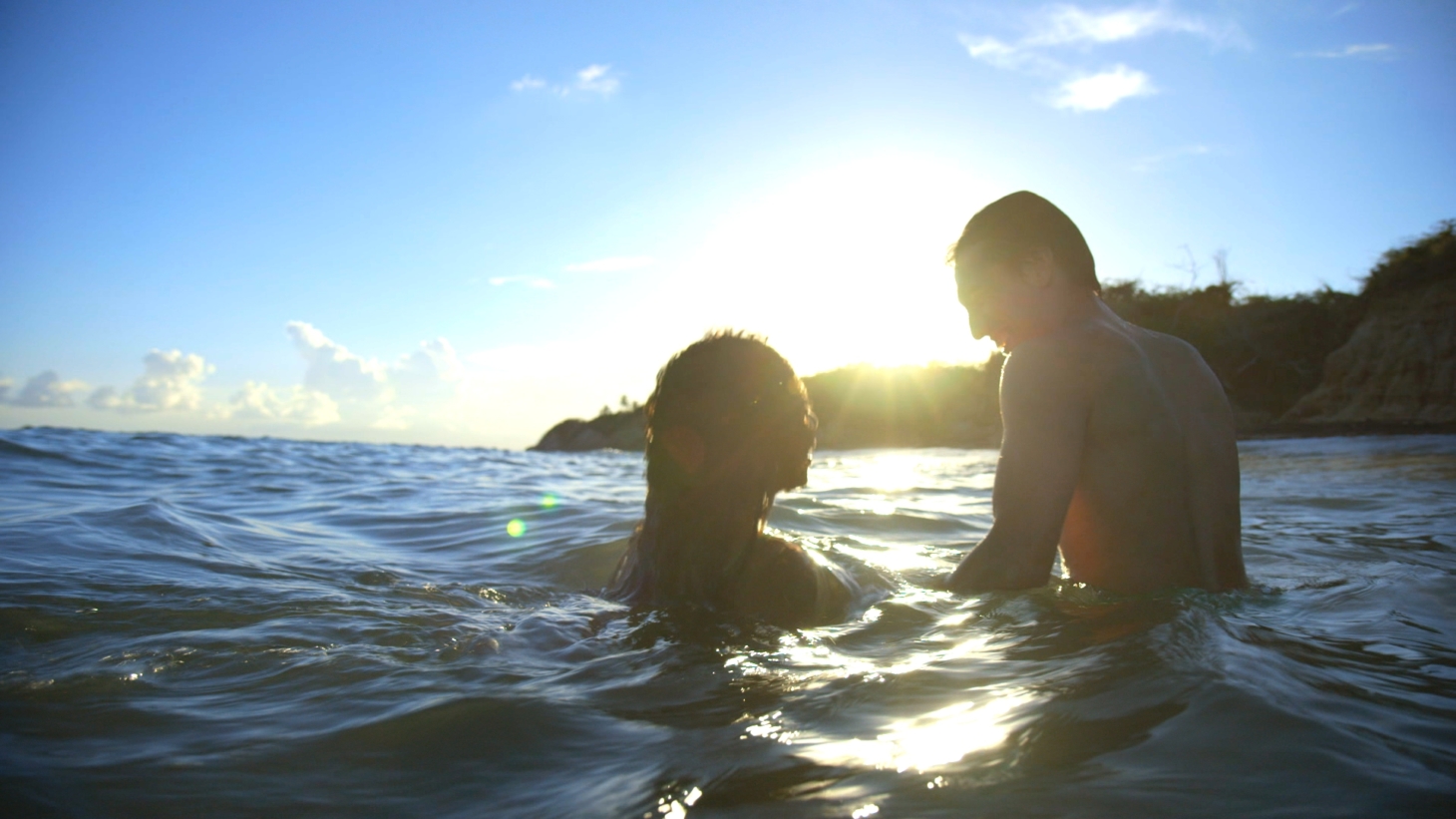 I don't know about you guys, but I feel a bit tuckered out. Maybe it's the swift shift from the warm summer days to the increasingly dark days of fall. Or more likely, it's just the lingering instability we're all feeling in this current moment. I'm thankful I'll be taking the next few days to rest and recharge on a brief stay-cation. I might even use some of that time to sift through the mountain of new releases that dropped over the last few days. News wise, filmmakers Cecilia Aldarondo and Robert Greene discussed how the pandemic has effected the documentary film community, filmmaker Michael Rose died, the International Emmys and Grierson Awards revealed their 2020 nominations, DOK Leipzig announced its competition lineup and SXSW is planning another online experience for 2021. And that's just the half of it. Until next week, read up, relax and stay safe.
– Jordan M. Smith
---
HEADLINES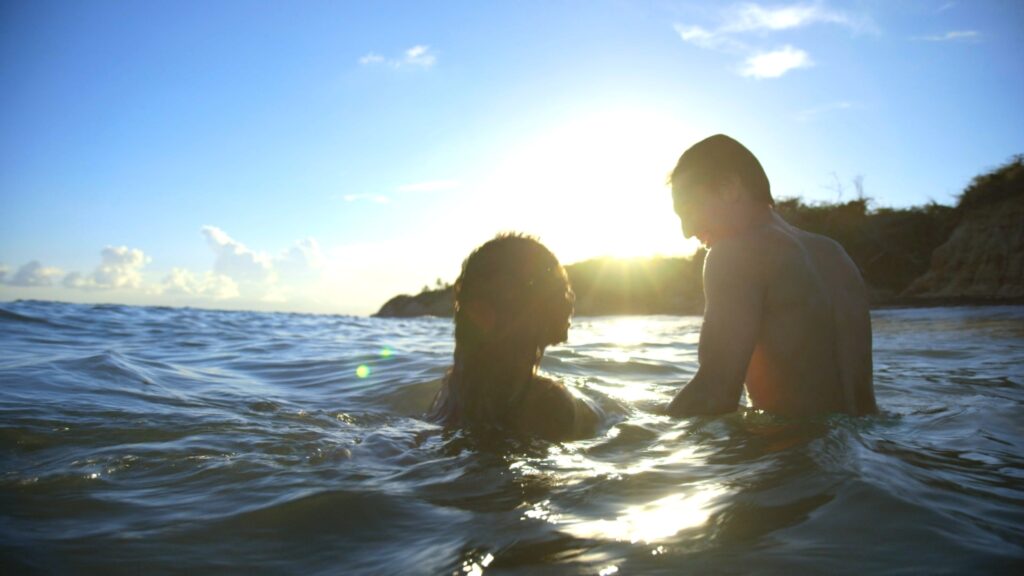 Doc filmmakers Cecilia Aldarondo and Robert Greene discuss how the COVID-19 pandemic has impacted their field, and what the future might hold at Hyperallergic: "Documentaries are inherently dangerous. When you introduce a camera into a situation, it changes things. But what happens when the world itself is dangerous? When the air around a filmmaker, camera, and subject can be loaded with contagion? When the problems of making films take a backseat to real questions of survival? The final shoot for my latest film was scheduled for mid-March, and we're still working to reschedule. Of course, the reality we'd spent over a year documenting has irrevocably changed in the last six months. Will the film survive? Will the people making it survive? Will the act of making a documentary, or the industry that supports it, survive? Reality has been rewired, and it's not so easy to adapt — not even for documentary filmmakers, some of the most resourceful people I know. One of things I told the brave subjects of this film is that they'd get 'their moment,' that their sacrifice and willingness to tell their story would lead to that surefire thrilling time when they'd walk onstage and feel an audience's appreciation for what they'd shown. I couldn't guarantee where they'd get this moment, but none of that matters now. Making a documentary with someone is a contract, and the terms have changed dramatically. What I promised is no longer possible."
Richard Propper shared the story at Documentary Magazine: "On September 7, 2020, Michael Rose, a dear friend of IDA, died of complications from a bone marrow transplant for leukemia. His wife and creative partner, Carol King, was by his side until the end. Michael served on IDA's Board of Directors for four years, but he didn't just serve—he worked. Michael really enjoyed IDA. We were his people. He made friends easily with other Board members and loved working with creators, editors, writers and emerging filmmakers. He knew how to tell stories, both the glossy variety and the hard-hitting issue-oriented docs. His love for nonfiction filmmaking came with an odd start, which he confessed to me years before it was made public. Just outside the back door of a nondescript building in Detroit, he handed a fresh-faced Michael Moore hundreds of feet of promotional footage from the General Motors film archive (where he was senior producer) for use in Roger & Me as stinging B-Roll. Years later, Moore outed him at an IDA Documentary Awards event at the DGA. Laughter filled the auditorium, and he reveled in it. Another documentary filmmaker, Renee Tajima-Peña, also took advantage of Michael's surreptitious services for her 1988 film Who Killed Vincent Chin?. Both films went on to win IDA Documentary Awards—arguably thanks to Michael."
Jillian Morgan reported for Realscreen: "The International Academy of Television Arts and Sciences unveiled the nominees for this year's International Emmy Awards, covering 11 categories including arts programming, documentary and non-scripted entertainment. Winners will be revealed at a ceremony produced from New York City Nov. 23, details of which are expected to be announced in October. In the arts programming category, nominees include the documentary Jake and Charice from Japanese broadcaster NHK; Refavela 40, a documentary from HBO Brasil and Conspiração; documentary film Vertige de la Chute (Ressaca), from Babel Doc and France Télévisions; and Sky Arts Production Hub docuseries Why Do We Dance?"
Announced via press release: "We are delighted to announce the final nominations for the 48th annual British Documentary Awards, in association with All3Media. The 2020 list includes 52 films across 14 categories with David Olusoga, Emily Maitlis, Mobeen Azhar and Stacey Dooley in the Best Documentary Presenter category. Of the 52 nominated films, 21 were broadcast on BBC channels. For the second year running, Netflix outstrips Channel 4 with nine nominations to Channel 4's five. ITV and Al Jazeera have two apiece whilst nominations newcomer YouTube Originals joins Channel 5, National Geographic and Discovery receiving one listing each. Festival, university and cinematic screenings make up the remaining 13. This year, four films have the double honour of featuring in multiple categories. They are:War in the Blood features in the line up for Best Single Domestic and Best Science categories. Crip Camp receives nominations as Best Single International and Best Historical Documentary. Jade: The Reality Star Who Changed Britain is up for Best Historical and Best Series prizes. Hometown: A Killing makes the Best Series category with Mobeen Azhar receiving a Best Presenter nomination."
Suz Curtis reported the news at Documentary Magazine: "When planning began for Getting Real '20, IDA's biennial conference on documentary media, Maggie Bowman, the newly hired director of programming, anticipated a three-day, in-person event in Los Angeles. 'I got to LA on February 26,' Bowman recalls. 'We had a meeting with LA filmmakers the next day. During the course of my two-week stay, we went from being 100% certain it would be in person to starting to consider the possibility that COVID might make it impossible to do in person.' Such circumstances required a quick strategic shift, demanding unprecedented logistical and programmatic agility. 'The world changed so quickly, obviously, for so many people,' Bowman continues. 'We actually just said, OK, we need to completely shift our energies into being in touch with the field right now as an organization and seeing what they need. It was a very key period of listening to the field and understanding what was on their mind and what was urgent.'"
Announced by Ryan Lattanzio at IndieWire: "IndieWire and International Documentary Association have again partnered for the organization's annual Screening Series. This year, due to the shifted awards calendar and stay-at-home guidelines, screenings will extend through January and all films will be available on demand for IDA members worldwide. Each screening will conclude with a moderated Q&A available for viewing by the general public. IndieWire and KRCW have returned again as exclusive media sponsors of the Screening Series. IndieWire will be posting written and video coverage of the screenings alongside KCRW's community support. The lineup launches October 8 with Amazon Studios' "Time," directed by Garrett Bradley. The documentary, which debuted to raves at the Sundance Film Festival, follows Fox Rich, an entrepreneur, author, and mother of six. She has spent the last 21 years fighting for the release of her husband, Rob, who is serving a 60-year sentence for an offense they both committed."
---
ON THE FESTIVAL CIRCUIT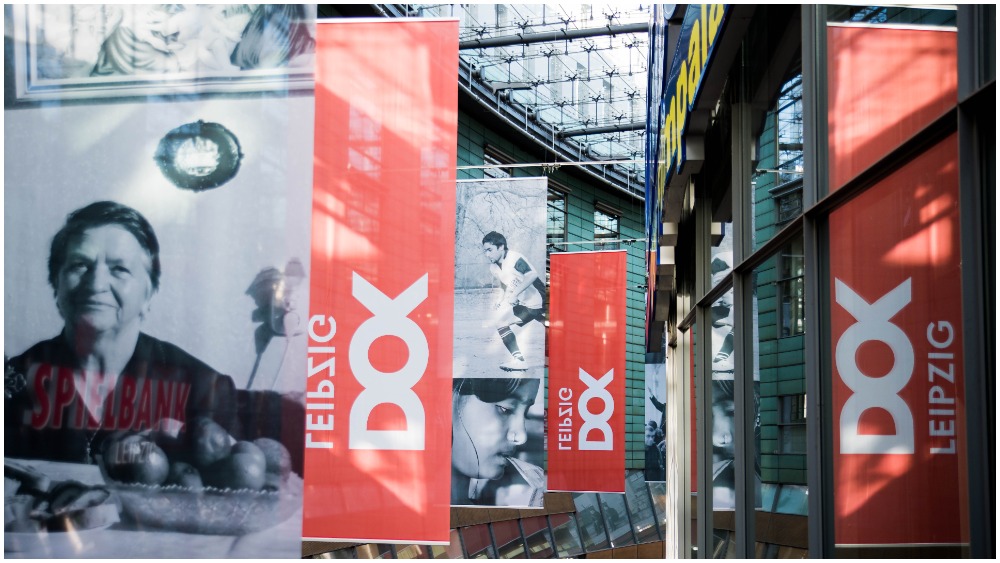 Announced via press release: "Cinematic panoramas of the state of the world, defiant protagonists and philosophical views of humanity and the environment: the films of our German Competitions have been finalised! The selection committee has chosen a total of 17 productions for the German Competitions for Long and Short Documentary and Animated Films, including works by Andreas Voigt, Jan Soldat, Carsten Rau, Martina Priessner, Bettina Ellerkamp and Jörg Heitmann. The filmmakers take a close look at Germany and are just as curious about local stories outside of Germany. Some of the films deal with pressing issues of our time, such as the energy production from nuclear power in Germany, the urbanisation of African societies using the example of Addis Ababa, and the perilous flight across the Mediterranean Sea to Europe of people seeking refuge. Other works encourage reflection on identity, prejudice and discrimination. For example, problematic aspects of the German fascination with North America's indigenous population are discussed. A satirical look at the art business calls existing gender roles into question. Stories of emancipation and empowerment emerge for young Egyptian women who lift weights and a Syrian Orthodox nun who asserts her identity in a Muslim environment."
Announced via press release: "South By Southwest dedicates itself to helping creative people achieve their goals. We have some new event updates to share with you and more to come as we aim to deliver SXSW 2021 in a way that brings together our community of creatives and provides a platform for them to further their goals. Announcing SXSW Online 2021 and the first wave of participation opportunities. SXSW is launching SXSW Online as part of our 2021 offerings. The digital experience will feature conference keynotes and sessions, screenings, showcases, networking, and exhibitions. The dates for SXSW EDU Online are March 9 – March 11, 2021 and SXSW Online will take place March 16 – March 20, 2021…Entries for the 2021 digital experience will open on Tuesday, October 6 with PanelPicker proposals for SXSW and SXSW EDU, as well as Film Festival submissions. In lieu of the standard showcase application process, the Music Festival will be curated by programming staff with priority given to showcase presenters and artists who were scheduled for the 2020 event. SXSW is working with the City of Austin and public health authorities on plans for a physical event in 2021. We will provide updates as more information becomes available. Subscribe to SXSW newsletters for the latest event updates."
Announced via press release: "Maine culture is a product of many, a multi-faceted kaleidoscope made up of voices from across the globe who have found their way to our rocky coasts, sandy beaches, rolling hills, and majestic mountains. One such voice has been heard in Maine for centuries – a voice speaking the French language – and that voice has endured. Joining these enduring French voices is a new wave of immigrants, who came to Maine from countries around the world, including Burundi, Rwanda, Congo, and Angola. It is estimated that those who speak French as a primary language comprise at least 5% of Maine's population. We invite filmmakers to apply for a $15,000 grant underwritten by CIFF partner TV5MONDE USA, the global French language entertainment network. This grant will support production of a documentary short film (as defined by the Academy of Motion Pictures Arts and Sciences) that must be filmed here in Maine and will premiere at the 2021 Camden International Film Festival. Preference will be given to projects highlighting Francophone culture in Maine and/or French-speaking populations – whether from communities who have existed in Maine for hundreds of years or recent immigrant communities, but all Maine heritage-focused projects will be considered. Submissions will open in November and applications will be accepted through December 31, 2020. Selections will be made in January and announced by January 31, 2021."
Announced via press release: "AFI FEST 2020 presented by Audi is thrilled to present four Tributes at this year's reimagined virtual festival. Sofia Coppola, Kirby Dick, Rita Moreno and Mira Nair will each be honored with an evening of conversation celebrating their distinguished careers and will stream live online during the festival, Oct. 15-22…Kirby Dick (AFI Conservatory Class of 1983) is a two-time Academy Award® nominated and Emmy® award-winning investigative filmmaker behind some of the most groundbreaking documentaries today with his creative partner Amy Ziering. His most recent projects directly impacted American politics and culture, resulting in real-world change."
Ed Meza reported at Variety: "African heroes, the plunder of the Amazon, death-defying mountain climbers and 19th-century spiritualists were just some of the subjects filmmakers are tackling in new projects pitched on Thursday at San Sebastian's Lau Haizetara Documentary Co-Production Forum. The forum offers the opportunity to present new docs to commissioning editors, potential funders and industry experts. Fourteen projects were selected to participate in the event, held online this year, with the first seven presented Thursday and the another seven to be presented on Friday. Mehdi Bekkar, senior producer at Al Jazeera Documentary Channel, didn't wait long before announcing a deal during the session for one of the participating projects, Alex Sardà's "The Settlement.""
---
MISCELLANOUS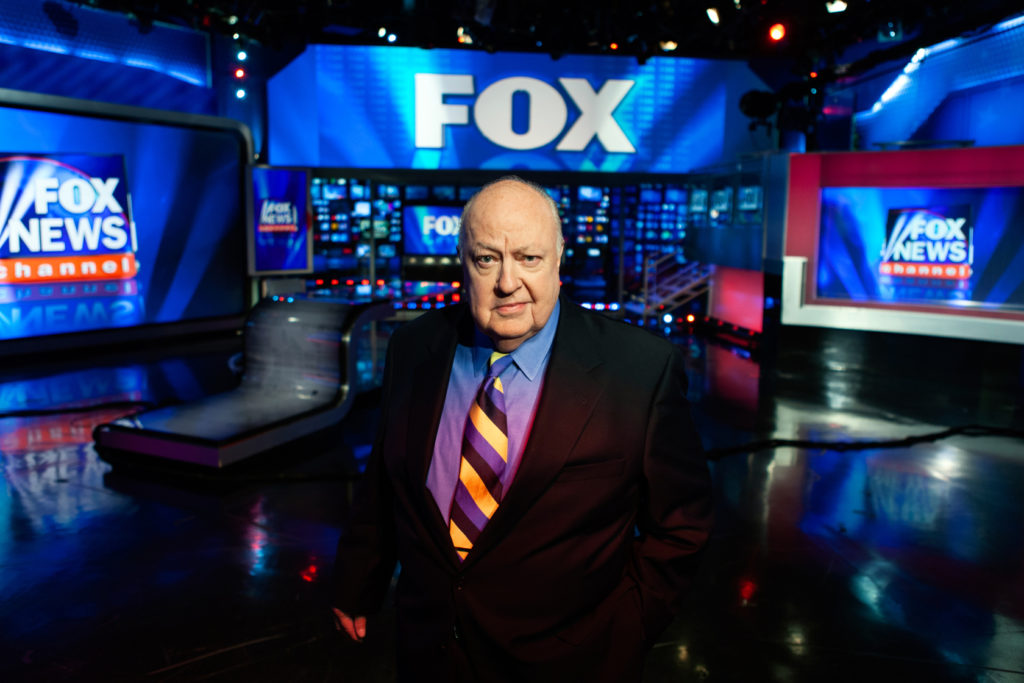 The latest issue of Film Quarterly includes a special focus titled "Powers of the False" and includes a variety of pieces on documentary, including "Editor's Introduction: Documenting Conspiracy and Conning in the Age of Misinformation" by Marc Francis, "Loving the Lie: Elizabeth Holmes, Thomas Edison, and Alex Gibney" by S. Topiary Landberg, "Under Fyre: Debt Culture in the Streaming Era" by Nilo Couret, "Smoke and Mirrors: The Bio-Con Documentary in the Age of Trump" also by Marc Francis.
Editor Mark Peranson spoke with Rosi in Cinema Scope: "Notturno seeks out and finds the humanity in the victims of this war—whether in these and other children, mothers mourning their dead sons at the location of their murders, or another mother, in the dark, listening to voice messages from her kidnapped daughter—but Rosi approaches his subject, which has been dealt with in straightforward "horrors of war" fashion innumerable times, with a conscious attempt to subvert viewers' expectations of what a documentary focusing on the victims of war should look like (in a visual sense) or accomplish (in a narrative sense). (The scenes of anguish are brief and effective; the children and their heartbreaking drawings, for example, occupy ten minutes of screen time at the film's centre.) After an opening, characteristically Rosi-an scrawl that briefly provides historical background, the film plunges viewers into disparate scenes of characters living lives during wartime or its not-too-distant aftermath, with little apparent concern for drawing explicit links between them. Only after a while do we return to a chosen few: a young boy who we eventually learn is named Ali, who hunts to support his family; a collection of survivors in a Baghdad asylum who are mounting a play that summarizes Iraq's history; Peshmerga soldiers going about their daily business; a man in a canoe doing…what? patrolling? hunting?…captivatingly illuminated by the distant fires of the oil wells we might associate with Herzog's Lessons of Darkness (1992)."
Announced via press release: "Carla LynDale Bishop is the inaugural recipient of the MIT & Black Public Media Fellowship, hosted by MIT Open Documentary Lab (ODL) and sponsored by MIT Center for Art, Science, & Technology (CAST). This new fellowship opportunity is a result of a strong partnership between ODL and Black Public Media that commenced over a year ago, and MIT CAST, which makes artist residencies at MIT possible. 'We are thrilled that Carla has joined our lab and that we have a new fellowship at ODL specifically for Black creatives. We need more Black and Brown voices and perspectives in the immersive documentary field. We look forward to working with Carla and supporting her project, Mapping Blackness, that puts forgotten or unknown Black communities back on the map,' said Sarah Wolozin, Director of MIT ODL."
---
NEW RELEASES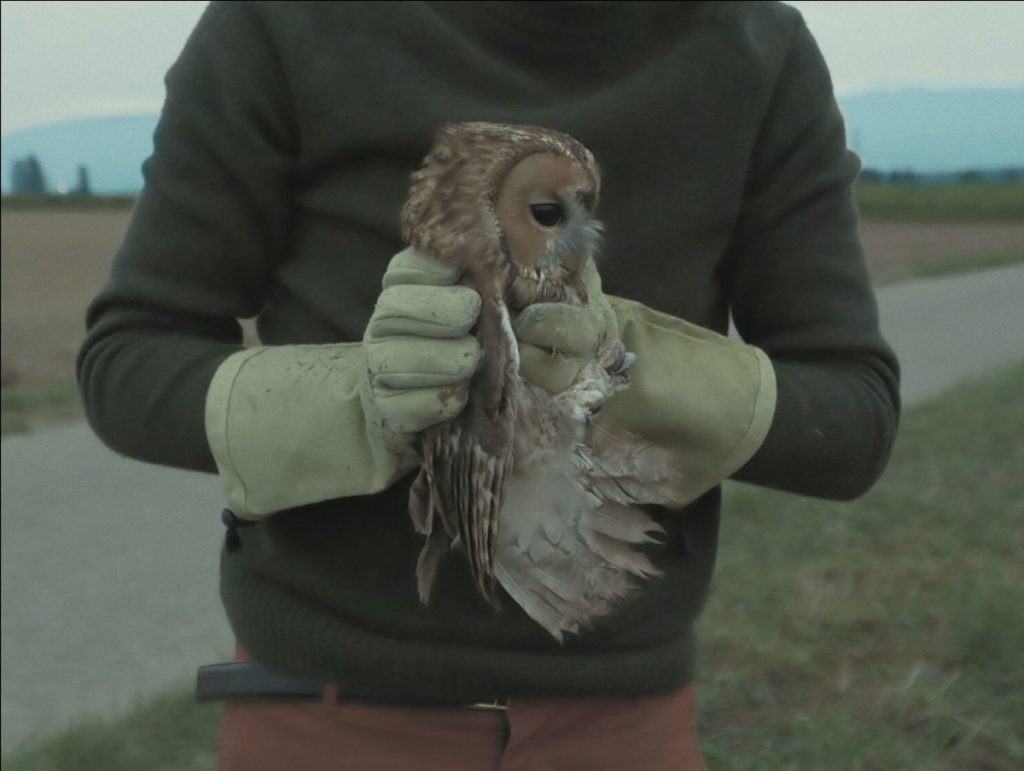 Bird Island
Agents of Chaos
Oliver Sacks: His Own Life
Available via Kino Marquee and Select Theaters
Kiss the Ground
Public Trust
---
FEATURED STREAMING DOC SHORT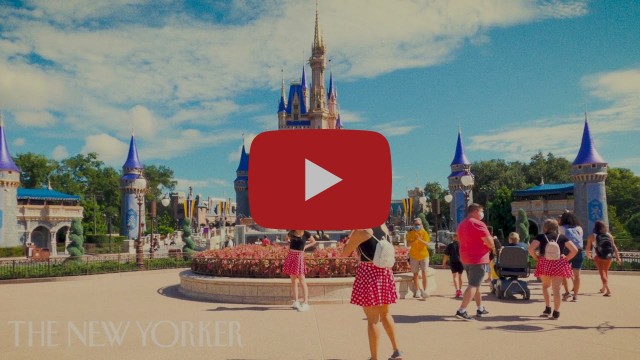 Directed by Jonathan W. Napolitano
"After Disney World's reopening earlier this summer, visitors have weighed the pros and cons of going while coronavirus rates remain high in Florida."
---
FUND THIS PROJECT
Crowdfunding has become an integral means of raising capital for documentary filmmakers around the globe. Each week we feature a promising new project that needs your help to cross that critical crowdfunding finish line.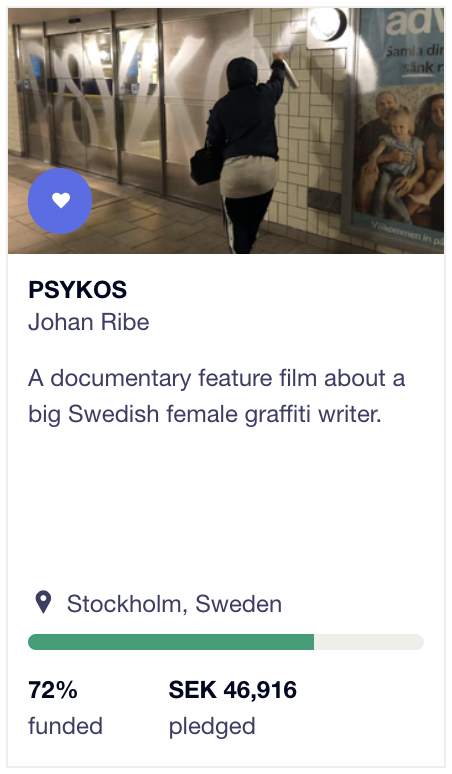 This week's project:
Directed by Bill Guttentag
Goal: $57,500