RIP Michael Apted, IFP Rebrands as the Gotham, Oscar Doc Feature Submissions Will Break Record
January 11, 2021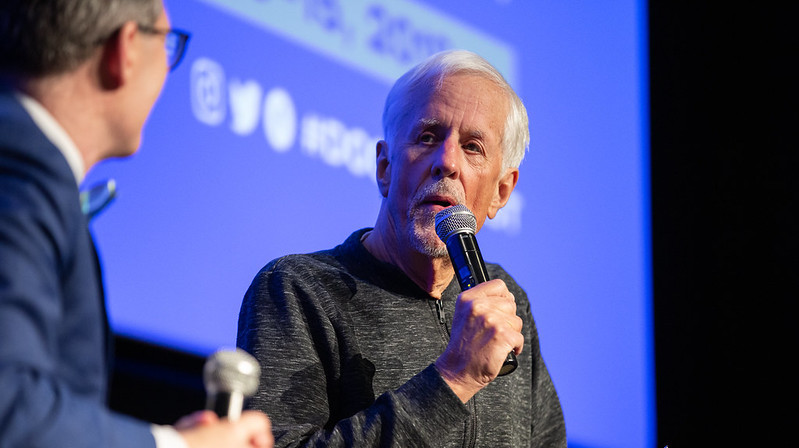 Michael Apted, the filmmaker behind the Up films – one of the most heralded documentary film series of all time – has died at the age of 79. Last year at DOC NYC, he was honored with a Lifetime Achievement Award. For those who have yet to see the films or are due for a rewatch, the BBC streaming service BritBox has the entire series available. Elsewhere in the news, IFP has rebrand as the Gotham Film and Media Institute, there has been a record number of documentary feature Oscar submissions this year, Roku acquired Quibi's content library, and Errol Morris spoke with Fred Wiseman about My Psychodelic Love Story via Zoom. And as usual, that's not all. Read on!
– Jordan Smith
---
HEADLINES
Michael Apted, Versatile Director Known for 'Up' Series, Dies at 79
Neil Genzlinger shared the news at The New York Times: "Michael Apted, a versatile director whose films were as varied as the James Bond picture "The World Is Not Enough" and the biographical dramas "Gorillas in the Mist" and "Coal Miner's Daughter," and who made his most lasting mark with the "Up" documentary series, which followed the lives of a group of British people in seven-year intervals for more than a half century, died on Thursday at his home in Los Angeles. He was 79. His agent in the United States, Roy Ashton, confirmed the death but did not specify a cause. Mr. Apted, who was British, was a researcher at Granada Television in England when he helped pick the 14 children, all of them 7 years old, who became the subjects of "Seven Up!," the initial documentary in the "Up" series, which was directed by Paul Almond and shown on British television in 1964. The film was intended as a one-off, but Mr. Apted picked up the ball seven years (more or less) later, acting as director of "7 Plus Seven," broadcast in England in late 1970, in which he interviewed the same children, now at a more developed stage of life. Then came "21 Up" in 1977, "28 Up" in 1984 and so on, with new installments arriving every seven years, all directed by Mr. Apted. "63 Up" was released in 2019. Collectively, the films are a serial portrait of a group of ordinary people, observing them as they advance through life, from childhood through adulthood, and charting their different paths, changing perspectives and various fates (one participant, Lynn Johnson, died in 2013). The New York Times in 2019 called it 'the most profound documentary series in the history of cinema.'"
---
Sponsored Post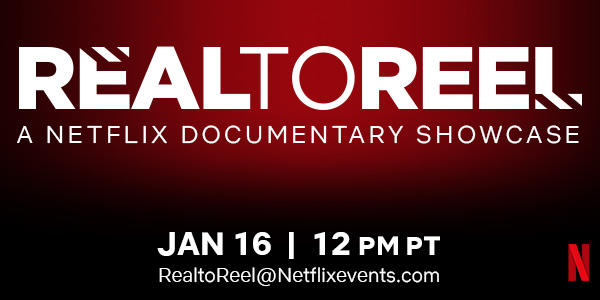 REAL TO REEL is a Showcase of Netflix's Documentary Features and Shorts.

Presented and moderated by Vanity Fair.

Click here to RSVP.
---
IFP Rebrands in Concert With Gotham Awards' 30th Anniversary
Diane Garrett reported at Variety: "This will be the last year for the IFP Gotham Awards, as the organization behind the event — Independent Film Project — is formally changing its name to the Gotham Film and Media Institute, or the Gotham for short. The rebrand, which coincides with the award show's 30th anniversary, is intended to reflect the organization's expanded focus and New York base. Going forward, the ceremony will lose its vestigial initials and simply be referred to as the Gotham Awards, as it has been known colloquially for years. 'We chose to change our name to the Gotham, or the Gotham Film and Media Institute, in recognition of the digital era and the best-known event that we produce every year, the Gotham Awards,' says Jeffrey Sharp, executive director of the organization. He will formally unveil the retooled moniker at the Jan. 11 Gotham Awards ceremony, which will be streamed from Cipriani Wall Street with winners accepting remotely due to pandemic safety protocols. The organization's name change should also help cut down on any lingering confusion between the organization and IFC, the independent film channel operated by AMC Networks, he says."
Oscar Documentary Feature Submissions Will Break Record
Clayton Davis reports at Variety: "Nominations for this year's Academy Awards are still more than two months away, and without in-person events and screenings, distributors and awards strategists are doing their best to keep their rosters in the conversation. This marks the second year that AMPAS utilizes its Academy Screening Room (ASR), a digital platform for voting members to screen the films for awards consideration. This also marks the final year that studios and strategists will send DVDs to voters. As the entertainment industry remains crippled due to the COVID-19 pandemic, all organizations, including AMPAS, continue to navigate the difficult time, working remotely and trying to operate transparently, in a time where 'I don't know' is the norm for any plans in the world. On Dec. 22, the Academy uploaded a robust 93 documentaries for its branch members, bringing the total number of eligible features to 215, a record-breaking number that already surpasses the 2017 record of 170."
The Best Thing About African Film This Year? Documentaries
Wilfred Okiche outlined the year's highlights in MUBI's Notebook: "It has been a solid season for documentaries. And African titles have not been left out. In a difficult year marked by loss, lockdowns and uncertainty, quality non-fiction films were never in short supply. They arrived in different forms and via diverse channels, providing comfort and illumination when it was unsafe to converge physically. The flexibility of film festivals in pivoting to online and drive in screenings, positioning of streaming platforms and continued reliability of television ensured that even when blockbusters and star vehicles were postponed indefinitely, documentaries were somehow always within reach. Among other effects, the climate ushered in by the coronavirus pandemic highlighted the inadequacies embedded within the present world order. News headlines were dominated by global health, trade and diplomatic tensions between the United States and China. It was often easy to miss the fast-evolving, capitalism fueled relationship between China and Africa. This unprecedented engagement powered by trade and infrastructure development, has given rise to fraught relations between the different cultures."
Roku Acquires Quibi Titles, Global Content Distribution Rights
Jillian Morgan shared the story at Realscreen: "Roku, Inc. confirmed its acquisition of some 75 Quibi shows and documentaries today (Jan. 8), days after reports first surfaced that the company was in talks to host the shuttered short-form streamer's catalog on its Roku Channel. The manufacturer of the Roku digital media player acquired the exclusive global distribution rights to the shows, and will make the content available for free on an ad-supported basis in 2021. In addition to the titles that had previously premiered on Quibi — which went dark on Dec. 1 — more than a dozen new programs will premiere exclusively on The Roku Channel, which reached an estimated 61.8 million people in the U.S. in Q4 2020. Following an internal restructuring by Quibi, Roku acquired Quibi Holdings, LLC, the company that holds all of Quibi's content distribution rights. Financial terms of the transaction were not disclosed."
John Ridley's No Studios Presents 'Critical Content: Stories That Matter'
Announced via press release: "Critical Content is a Documentary Film Event curated by Nō Studios Founder and Oscar-winning Screenwriter John Ridley and team, featuring conversations with some of the most important voices in documentary filmmaking this year. The Critical Content program is open to AMPAS, Film Independent, IDA, DOC NYC, Milwaukee Film, and all guild members."
Weighing the Odds in the Documentary and International Feature Categories
Scott Feinberg looks at this year's Oscar odds for The Hollywood Reporter: "The competition is intense and Academy voters will be bleary-eyed as they stream the contenders vying for spots on the respective shortlists, to be announced Feb. 9."
---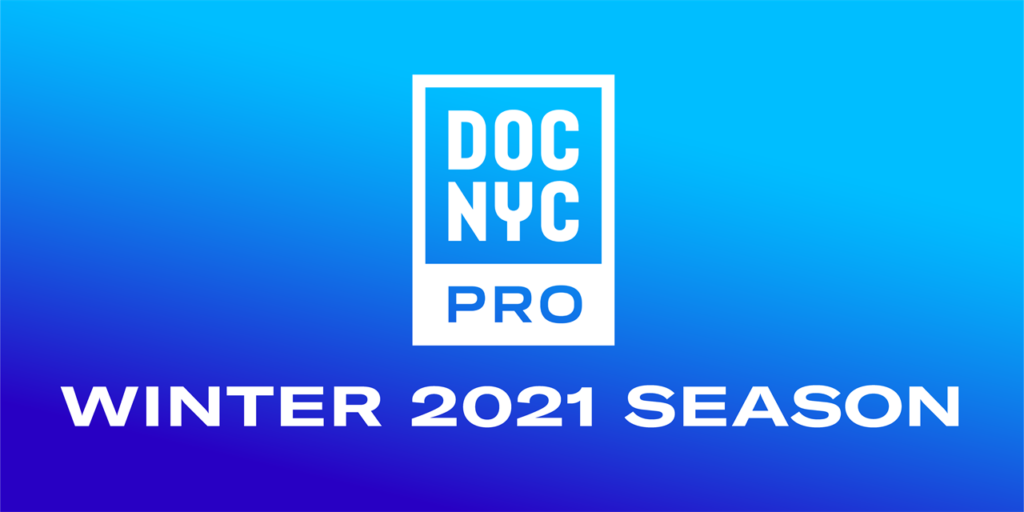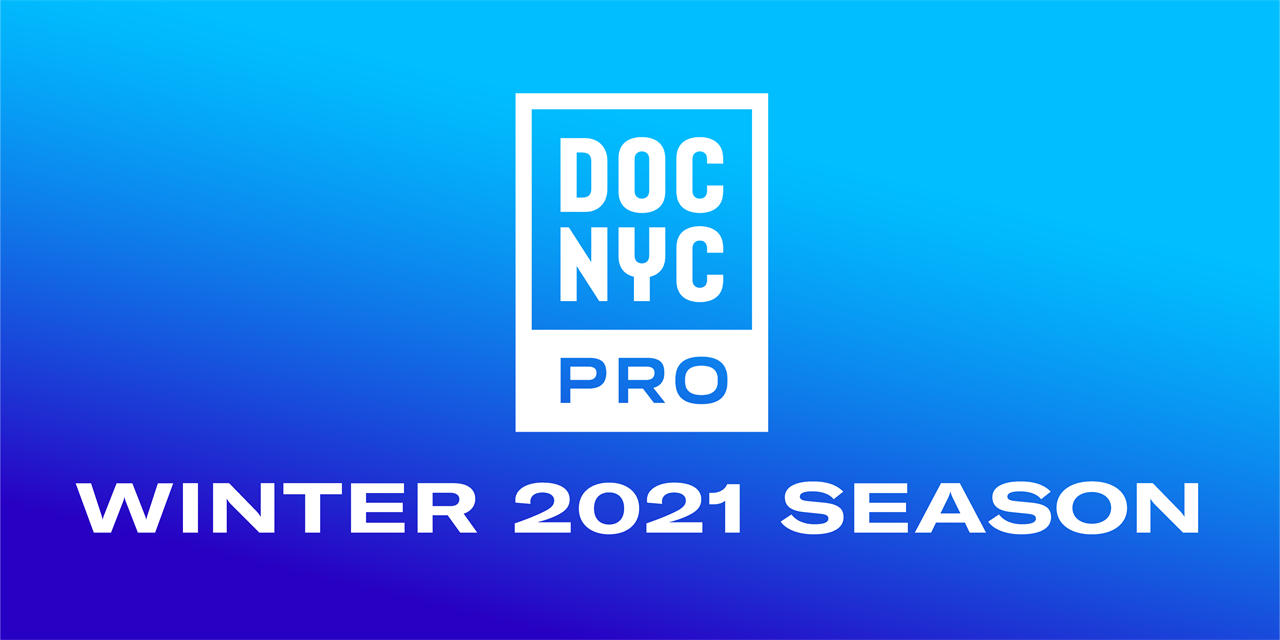 DOC NYC
NEW PRO SEASON STARTS THIS WEEK
DOC NYC PRO kicks off its Winter 2021 season this Thursday, January 14 at 1:00pm ET with "The Future of Festival: Navigating Festivals in 2021," featuring panelists from Camden International Film Festival, True/False and the Philadelphia Latino Film Festival. Running through March 25, the ten online events in the new season cover topics from documentary production to accessibility, cinematography to funding, distribution and more.
Winter Season Pass: $150
Individual Classes: $25
Featured guests include filmmakers Ophelia Harutyunyan (Totally Under Control), Judith Helfand (Love & Stuff), Jehane Noujaim (The Vow), Jeff Orlowski (The Social Dilemma), Jennifer Maytorena Taylor (For the Love of Rutland), Smriti Mundhra (St. Louis Superman), Elyse Steinberg (The Fight), and Hao Wu (76 Days); sales agents Aleksandra Derewienko (CAT& Docs) and Philippa Kowarsky (Cinephil); film accessibility experts Michele Spitz (Woman of Her Word) and Cheryl Green (New Day Films); film festival directors and programmers Marángeli Mejia Rabell (Philadelphia Latino Film Festival), Jeanelle Augustin (Camden International Film Festival), and Amir George (True/False Film Fest); funders Chi-hui Yang (Ford Foundation), Roberto Reyes (Bay Area Video Coalition), and David Weinstein (National Endowment for the Humanities); and distributors Arianna Bocco (IFC Films), Keith Ochwat (Show + Tell), and Jihan Robinson (Freeform); plus additional guests to be announced.
All registrants can attend events live and/or in recorded format, and full event transcripts and resource materials are provided after each live session.
---

MISCELLANOUS
Errol Morris and Frederick Wiseman on My Psychedelic Love Story
The two documentary filmmakers appeared in conversation on the Film at Lincoln Center podcast: "This week on the Film at Lincoln Center podcast we're featuring a conversation between filmmakers Errol Morris and Frederick Wiseman on Morris' new documentary My Psychedelic Love Story. Told through the lens of Joanna Harcourt-Smith, Timothy Leary's lover, the film examines the possible CIA conspiracy and fascinating love story as Leary, the High Priest of LSD, seemingly sells out and becomes a narc in 1974. Through a series of candid interviews, Morris and Harcourt-Smith reexamine this chaotic period, resulting in a singular snapshot of the early 1970s' cultural landscape and its profound impact on the trajectory of one woman's life. My Psychedelic Love Story is now available on Showtime. Watch/listen to the discussion on the film below and don't forget to subscribe on iTunes, Spotify, or Stitcher for more filmmaker conversations."
'Dick Johnson' Voted Best Doc of 2020 in 8th Annual Nonfics Year-End Poll
Christopher Campbell shared the poll results at Nonfics: "It almost didn't happen, but welcome to the eighth annual year-end Nonfics poll results. Once again, we surveyed a select group of documentary critics and filmmakers for their favorite nonfiction films of the past year. This year's group might have been smaller than usual since we couldn't make a greater effort to invite and prod people, but we still wound up with a large selection representing the best documentaries of 2020. In fact, I'm pretty surprised by some of the high-ranking titles, including a number of films I'd never even heard of that were popular with our contributors nonetheless. Last year was a weird year for film distribution, yet we still saw hundreds of documentaries released in 2020. Enough that I had to make the call that unlike awards organizations out there, I made the end of the year a definite endpoint for qualification."
48 Documentary Features That Showcase History in Real Time
Staff writers at The Hollywood Reporter put together this extensive list of recommendations: "Directors of these feature docs tapped into the instances, big and small, that define the stories of humanity worldwide, from asteroids to voter suppression, Taylor Swift to truffle hunters."
Just One Film: "In My Own Time: A Portrait of Karen Dalton"
Carmen Gray highlighted the film in MUBI's Notebook: "When American folk singer and guitarist Karen Dalton died in 1993 of an AIDS-related illness at age 55, there were few film recordings or other traces of her as an artist left behind. Her raw, idiosyncratic renditions quickly won admirers like Bob Dylan when she hit New York's Greenwich Village scene in the '60s, but she had a disdain for ingratiating herself to starmakers keen to engineer her image for public consumption that contributed to her existence on the margins of mainstream fame. During her on-off engagement with the business she made only two studio albums, It's So Hard to Tell Who's Going to Love You the Best (1969) and In My Own Time (1971), but her cult influence (inspiring artists such as Nick Cave and Joanna Newsom) has only grown. How does one make a film about a musician who's gone, with so little archive material to work with? The figure of the reluctant celebrity who simply wants to create without commerce-driven vultures feeding on her life-force is one that popular culture has long mythologized. In My Own Time, directed by Robert Yapkowitz and Richard Peete and executive produced by Wim Wenders, which recently had its World Premiere at Doc NYC, avoids taking too much presumptive ownership over Dalton's memory. The filmmakers admirably resist plotting a lurid tragedy and are unafraid to stay in the realm of ellipses, assembling anecdotes and observations that offer glimpses of Dalton, and do not over-read into the details or mute contradictions."
Errol Morris on the Specter of Steve Bannon in the Capitol Assault
Eric Kohn spoke with Errol Morris for IndieWire: "The January 6 assault on the Capitol by insurrectionists left many Americans shocked, ashamed, and glued to their TV sets. Errol Morris was one of them. For years, the filmmaker has documented the tragic and dangerous actions of powerful men and the lies they tell the world, most prominently in his Oscar-winning portrait of former Secretary of Defense Robert McNamara. But the violent outbreak on Wednesday echoed a more-recent subject of Morris scrutiny: Steve Bannon. 'He is one of the evil geniuses behind it all,' Morris said in a phone call from his office on January 7. He's got the proof on film with his 2019 documentary "American Dharma," which pitted the director against Bannon, Trump's notorious campaign director-turned-senior advisor, the alt-right hero and former Breitbart News publisher who exploited raging and disenfranchised white conspiracy theorists and cemented the seditious rage at the core of Trump's base."
ODL Fellow Tara Roberts on Her Upcoming Podcast & National Geographic Fellowship
A conversion with Tara Roberts appeared at the MIT Open Documentary Lab's website: "MIT Open Documentary Lab Fellow Tara Roberts is a journalist, storyteller and changemaker. She is also a 2020-2021 National Geographic Storytelling Fellow and received a grant from National Geographic to follow and dive with a group of Black scuba divers, historians and archaeologists who are searching for slave shipwrecks around the world. This year, her goal is to transform that epic adventure into a long-form narrative podcast. Read the short Q&A below to learn more about her current project."
---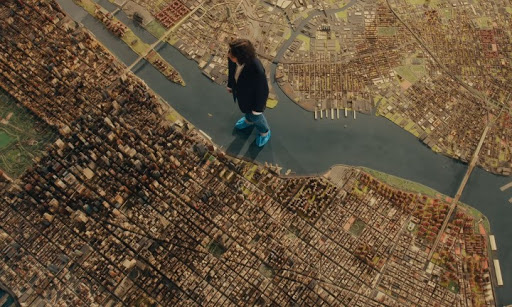 NEW RELEASES
Pretend It's a City
Available via Netflix
Something Beautiful Left Behind
Available via Virtual Cinemas
The Reason I Jump
Available via Kino Marquee
Tiger
Available via HBO
My Rembrandt
Available via Virtual Cinemas
---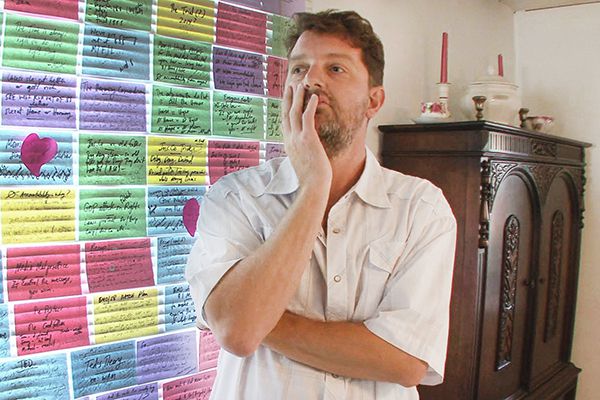 DOC NYC ALUMNI
Steve Burrows's Bleed Out
2018 DOC NYC Fight The Power
Was renewed by HBO for 3 additional years.
Deborah Shaffer & Rachel Reichman's Queen of Hearts: Audrey Flack
2019 DOC NYC Art + Design
Will be released on VOD & DVD tomorrow.
Ramona S. Diaz's A Thousand Cuts
2020 DOC NYC Short List: Features
Will be released on DVD tomorrow.
Ryan White's Assassins
2020 DOC NYC Investigations
Will be released on VOD on January 15th.
Sam Pollard's MLK/FBI
2020 DOC NYC Short List: Features
Will be released in virtual cinemas on January 15th.
Radu Ciorniciuc's Acasa, My Home
2020 DOC NYC Winner's Circle
Will be released in virtual cinemas on January 15th.
---
FEATURED STREAMING DOC SHORT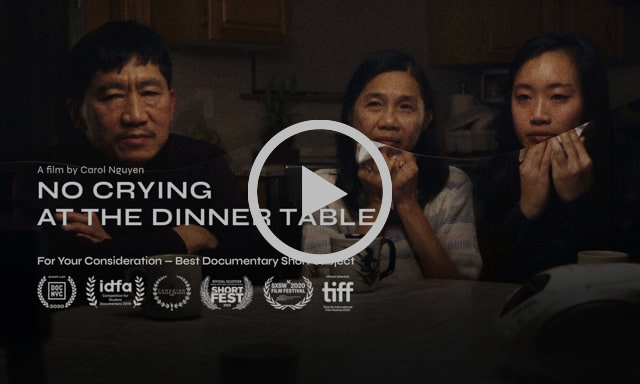 Ark of the Apocalypse
Directed by Jeremy Seifert
"The film takes us just an hour's drive north of Lexington, Ky., where an immense replica of Noah's ark looms over the countryside. "Ark Encounter" is controversially a creationist teaching aid for what its builders say is the Bible's literal truth, but in Seifert's film the present-day ark isn't only about the past. The 510-foot-long giant is also a reminder of those interpretations of the Bible that warn of an imminent apocalypse."
---
FUND THIS PROJECT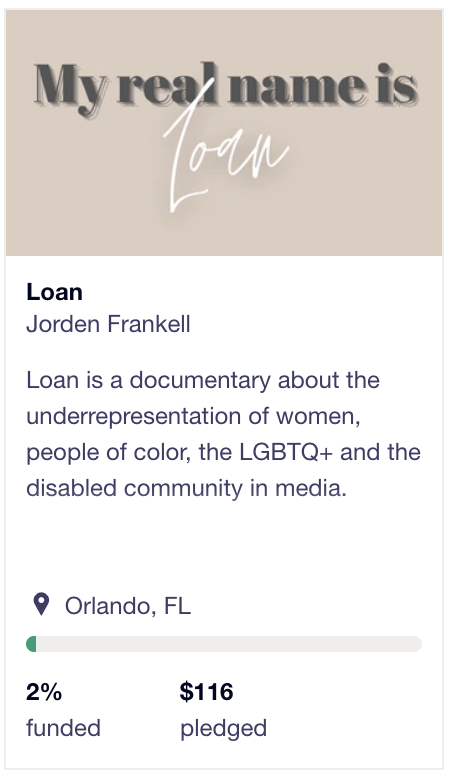 Crowdfunding has become an integral means of raising capital for documentary filmmakers around the globe. Each week we feature a promising new project that needs your help to cross that critical crowdfunding finish line. This week's project:
Directed by Jordan Frankell
Goal: $5,000
The articles linked to in Monday Memo do not necessarily reflect the opinions of DOC NYC.
They are provided as a round up of current discussions in the documentary field.