Monday Memo: The Whickers Cost of Docs Survey 2020, Sundance Offers Robust Online Platform, RIDM Award Winners
December 09, 2020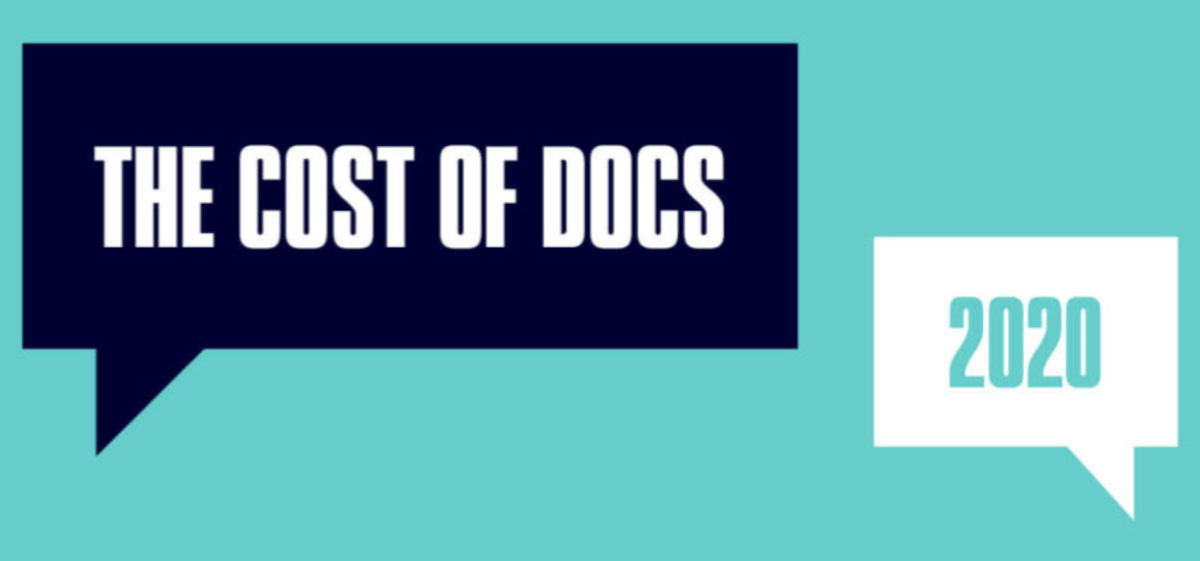 Click here to subscribe to the Monday Memo.
Last week's Monday Memo included a prominent citation of a recent opinion piece about decolonizing documentary storytelling without providing adequate context, departing from our own editorial guidelines. In sharing the piece without acknowledging the broader discussion happening in our community, as laid out in key articles and addresses by filmmakers and others, we caused harm, which we deeply regret. After extensive discussion, festival leadership has implemented additional protocols for editorial review.
– The DOC NYC Team
---
HEADLINES
Results of The Whickers' 2020 Cost of Docs Survey
Announced via press release: "Revealing the fourth edition of The Whickers Cost of Docs Survey, which looks specifically at the changing landscape for documentary makers in the UK and internationally. In addition to our work in funding and supporting emerging talent around the world, we seek to be a champion for documentary makers and to amplify their voices in the industry as a whole. The initial aim, back in 2016, was to ensure that our main funding award of £80,000 was still the game-changing amount that we wanted it to be. Since then, we have added new questions on the impact of Brexit, COVID-19 and the future of virtual pitches. Our aim is to evaluate and confront the current challenges faced by filmmakers in these uncertain times. Carried out between March and April 2020, in association with Sheffield Doc/Fest, this year's survey is our most comprehensive yet. It offers a timely insight into the lived reality of documentary filmmaking internationally and reveals, not only the challenges facing our specialist sector, but the passion and resilience of our filmmakers against the odds."
---
Sponsored Post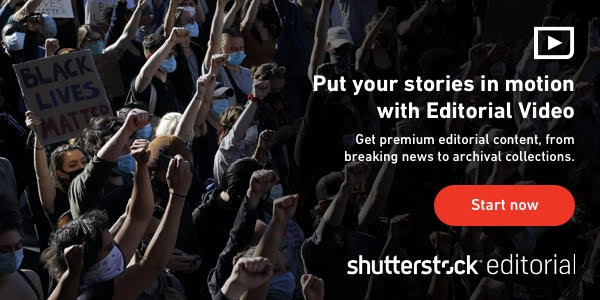 ---
OVID Announces More Transparency Around Streaming with Blog, OVID.tv: metafilm
Announced via press release: "OVID.tv, the curated streaming destination for independent documentary, animated, art-house and global cinema, today introduces its new companion blog OVID.tv: metafilm. A work-in-progress, as OVID itself is, metafilm aims to be a gathering place for diverse audiences to find stories behind the films, valuable context, unknown histories, ongoing debates and dialogue in text and video form. And in what we think is an unprecedented step, as one of the founding principles of OVID is a commitment to openness and transparency, metafilm will make available "under-the-hood" information– membership (subscriber) numbers and trends, viewership and usage data for all of the films on OVID, etc. OVID believes that it is time for the media industry to open the books and share with audiences, filmmakers and distribution partners, the real numbers and metrics and dollars and cents of the business. OVID would be happy to enter into a discussion with its colleagues, distributors, other VOD and SVOD services and all interested parties, about this idea, and about why information such as that being presented now on the metafilm blog is generally so closely held."
India's Leading Documentary Filmmaker Has a Warning
Abhrajyoti Chakraborty put together a feature on doc filmmaker Anand Patwardhan for The New York Times: "In Jaipur one afternoon last fall, the filmmaker Anand Patwardhan sat in a booth outside an auditorium, waiting to screen his latest documentary, "Reason." These showings, Patwardhan had written to me earlier, were "semi-clandestine" — partly out of a fear of right-wing vigilante groups and partly because, even now, two years after premiering at the Toronto International Film Festival, "Reason" remains officially unreleased in India. Patwardhan had yet to submit the film to the Central Board of Film Certification, a federal body that routinely demands cuts to Indian movies before awarding them a rating, which is why it is commonly known as the Censor Board. Now Patwardhan sat selling DVDs of his previous films for 200 rupees, less than $3 apiece, besieged by fans asking for selfies at the booth. 'I want my films to be seen,' he said. 'Money is the least of my worries.' Over four hours, "Reason" documents how the world's largest democracy has plunged into a majoritarian abyss since the Bharatiya Janata Party, or B.J.P., came to power in 2014, and Narendra Modi was voted in as the prime minister. With testimonies from witnesses to mob lynchings, stories of college students driven to suicide by intense right-wing ostracism and interviews with Hindu nationalists willing to defend the frequent murders of journalists and activists, Patwardhan contradicts the narrative that the B.J.P. routinely projects to the country's 900 million voters: a story where, under Modi, India is at last starting to fulfill its potential, more than 70 years after independence. A week before the parliamentary elections last year, 16 clips from "Reason" were anonymously posted on YouTube. Watching them I grew afraid, not just for the fate of the film at the hands of the Censor Board but also for Patwardhan."
Discovery Announces Launch of discovery+ Streaming Service
Announced via press release: "Discovery, Inc. today announced the global launch of discovery+ (www.discoveryplus.com), the definitive non-fiction, real life subscription streaming service, debuting in the U.S. on January 4, 2021. The new service will launch with a landmark partnership with Verizon that gives their customers with select plans 12 months of discovery+ on Verizon. The global rollout of discovery+ across an initial 25 countries has already begun with the U.K. and Ireland, as well as India. At launch in the U.S., discovery+ will have the largest-ever content offering of any new streaming service, featuring a wide range of exclusive, original series across popular, passion verticals in which Discovery brands have a strong leadership position, including lifestyle and relationships; home and food; true crime; paranormal; adventure and natural history; as well as science, tech and the environment, and a slate of high-quality documentaries."
Hillary and Chelsea Clinton, Sam Branson Launch Prodco, Prep Docuseries for Apple
Barry Walsh reports for Realscreen: "Former U.S. Secretary of State, First Lady and Democratic presidential candidate Hillary Rodham Clinton is teaming with daughter Chelsea Clinton and filmmaker/entrepreneur Sam Branson in a production company venture, HiddenLight Productions, which has scored its first commission via Apple TV+. The docuseries, Gutsy Women, is a straight-to-series order based on the book from Hilary and Chelsea Clinton, The Book of Gutsy Women: Favorite Stories of Courage and Resilience. Both women will serve as hosts for the series, which aims to spotlight diverse trailblazing women."
Dan Silver, Head of Unscripted at Disney+, Exits for Netflix Job
Lesley Goldberg had an exclusive at The Hollywood Reporter: "Disney+ has lost a key member of its unscripted team. Dan Silver, who has spent the past year as vp nonfiction originals at the streamer, has departed the Mouse House for a job at rival Netflix. Silver will serve as director of documentary feature films at Netflix and report to Lisa Nishimura, vp independent film and documentary features. The move comes after Silver spearheaded development on Disney+ unscripted fare including the critically acclaimed The Imagineering Story, Howard, Encore, Muppets Now, Marvel's 616 and the upcoming On Pointe in his role overseeing all of the streamer's documentaries, docuseries, unscripted formats and specials."
Jamila Hunter Now Freeform Head of Original Programming, Jihan Robinson Joins
Elaine Low shared the story at Variety: "Freeform has promoted Jamila Hunter to executive vice president of original programming and development, where she will oversee all scripted and unscripted development and current originals for the Disney-owned youth cabler. The network has also named Jihan Robinson vice president of alternative programming, where she will oversee nonfiction and alternative content, reporting to Hunter. 'Jamila is a beloved and experienced executive with impeccable taste and relationships. It's a coup for us to have her at Freeform, where she regularly demonstrates strong leadership and a genuine enthusiasm for our brand,' said Freeform president Tara Duncan. 'As we venture into non-fiction, it was crucial to find an executive with a finger on the pulse of what's relevant. Jihan is a hip and seasoned executive who brings pedigree and a fresh perspective to the network. I am excited to have these two powerhouses leading the team.'"
---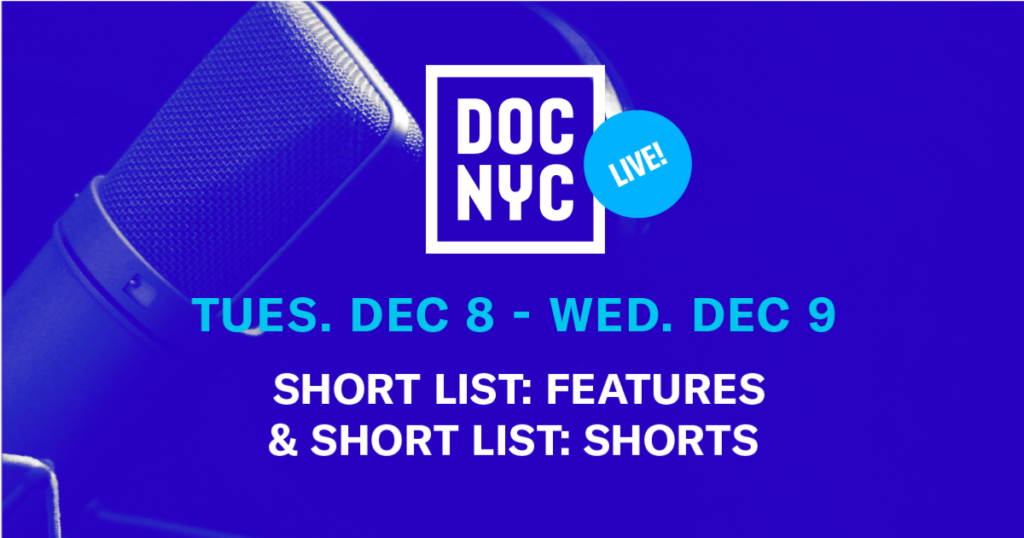 ON THE FESTIVAL CIRCUIT
DOC NYC Live Events for Short List Titles, December 8 & 9
DOC NYC presents two days of live filmmaker conversations devoted to its influential Short List: Shorts and Short List: Features programs, which showcase the year's leading documentary awards contenders. Organized by thematic groupings and moderated by DOC NYC's Artistic Director Thom Powers and Shorts Programmer Opal H. Bennett, the events will be free and open to the public to watch and pose questions via Facebook Live.
Sundance Sundance Offers Online Platform & Screening Partnerships with Indie Cinemas
Announced via press release: "The nonprofit Sundance Institute today unveiled plans for the seven-day 2021 Sundance Film Festival, offered digitally via a custom-designed online platform (festival.sundance.org) alongside drive-ins, independent arthouses, and a network of local community partnerships. The online expression of the Sundance Film Festival will provide global access for storytellers and audiences alike to come together, experience artists new work, connect with one another, and participate in conversation. All films in the program will be available online in the United States, with certain films opting for global availability. The full talks and events program, as well as the New Frontier section for XR and emerging media, will be available globally. The Festival runs January 28 through February 3, 2021."
Slamdance Announces 2021 Program
Announced via press release: "Running February 12-25, 2021, our virtual festival experience brings everything Slamdance has to offer to a global online audience on slamdance.com, Apple TV, Roku, Firestick, and YouTube. Our 2021 program consists of 25 features along with 107 shorts and episodics for the 27th edition of the festival, a number that equals previous editions of the festival. This includes a new program titled Unstoppable, a showcase for creators with disabilities. In addition to a vibrant virtual experience, there will be a two-night drive-in presentation in Joshua Tree open to the public on February 13th and 14th as well as the closing night screening at a Los Angeles drive-in on February 25."
Award Winners of the 23rd RIDM Revealed
Announced via press release: "The Montreal International Documentary Festival (RIDM) concludes tomorrow, Wednesday, December 2, 2020. The award winners for this 23rd edition have just been announced at a virtual ceremony livestreamed on the festival's Facebook page. The RIDM is pleased to announce that all pass holders will have access to this year's 9 award-winning films, which will be made available for streaming on this last day of the festival. GRAND PRIZE FOR BEST INTERNATIONAL FEATURE presented by TV5: Aswang by Alyx Ayn Arumpac (Philippines, Denmark, France, Germany). 'For its gritty yet sophisticated approach to editing and its careful, compassionate camerawork, the jury has unanimously decided to honour a film that deals with subject matter that could easily have been hijacked by an exploitative attitude. This film succeeds, with heartfelt compassion, in bearing witness to the horrendous plight of the people of the Philippines, who must cope with violence, abuse and political corruption on a daily basis.' SPECIAL JURY PRIZE – INTERNATIONAL FEATURE: IWOW: I Walk on Water by Khalik Allah (United States). 'The Jury awards the Special Jury Prize to a film that tenderly depicts and observes an intense neighbourhood in New York City. It's an intimate and transcendent portrait of events both inside and outside the frame, of the people being filmed and the person filming. A film that feels like a very long and powerful dub session with a superb echo chamber.'"
DOC NYC Goes National with a Cross-country Road Trip
Patricia Thomson covered the festival in Documentary Magazine: "If there's a silver lining to festivals that went virtual during the pandemic, it's this: A whole nation of viewers could potentially participate. The question was how to let everyone know. That challenge was on the mind of organizers when planning the eleventh edition of DOC NYC. Artistic Director Thom Powers knew one thing for sure: 'It was very important to us to not shrink the festival. A lot of film festivals this year had either cancelled or reduced in size because the shift to an online environment was daunting enough. I understand that decision. But for me, what that reduction means is that there are films being left behind.' So they forged ahead with a full slate of 108 features and 92 shorts, viewable for the duration of the nine-day event (November 11–19). As usual, there was a strong contingent of films from New York City. But clusters from other cities also emerged. To bring those into focus and to boost regional audiences, the festival created a five-day DOC NYC Road Trip, which threw the spotlight on 10 cities: Boston; Washington DC; Philadelphia; Miami; Detroit; Chicago; Cleveland and Dayton; Columbia, Missouri; San Francisco and the Bay area; and Los Angeles."
IDFA 2020: The Just Causes of Docs Against Capitalism
Davide Abbatescianni covered the festival in POV Magazine: "The 33rd edition of the International Documentary Film Festival Amsterdam (IDFA), offered a wide selection of titles exploring the crucial role of capitalism in today's society, placing a special focus on the most economically exploited areas of the world. During the current global healthcare crisis, there's been a widespread increase of inequality, accelerating the unfair accumulation of wealth and making the topic more timely than ever. Purely by way of example, according to a recent report published by the Institute for Policy Studies, during the pandemic, the combined wealth of American billionaires increased by over $637 billion to a total of $3.6 trillion, more than the wealth of the entire African continent. The most interesting takes on the critical discourse against capitalism were presented to IDFA's sophisticated audiences by Carmen Losmann's Oeconomia, Lars Edman and William Johansson Kalén's Arica, Cecilia Aldarondo's Landfall, Anabel Rodríguez's Once Upon a Time in Venezuela, Nantenaina Lova's Morning Star, and Diane Sara Bouzgarrou and Thomas Jenkoe's The Last Hillbilly."
DOK Leipzig 2020: Naked Truths – Intimacy in Documentary Film
Lauren Wissot reported on this year's edition for Hammer to Nail: "If there's one panel that really catalyzed my mind this virtual festival year it was DOK Leipzig's 'Naked Truths – Intimacy in Documentary Film' discussion. Expertly led by moderators Djamila Grandits (who seemed to be posing questions straight from my head) and Carolin Weidner, both members of the fest's selections committee, the participants ranged from sex-on-film veterans to those who defined intimacy in completely clothed terms. There was longtime producer and Berlinale programmer Jürgen Brüning, founder of Pornfilmfestival Berlin, and his co-organizer and curator at the fest, Paulita Pappel, who is also the cofounder of Lustery. And Pia Hellenthal, director of 2019's exquisite Searching Eva (which Brüning had selected to premiere at last year's Berlinale). And rounding out the lineup was Julia Palmieri Mattison, whose short Play Me, I'm Yours was playing DOK Leipzig."
---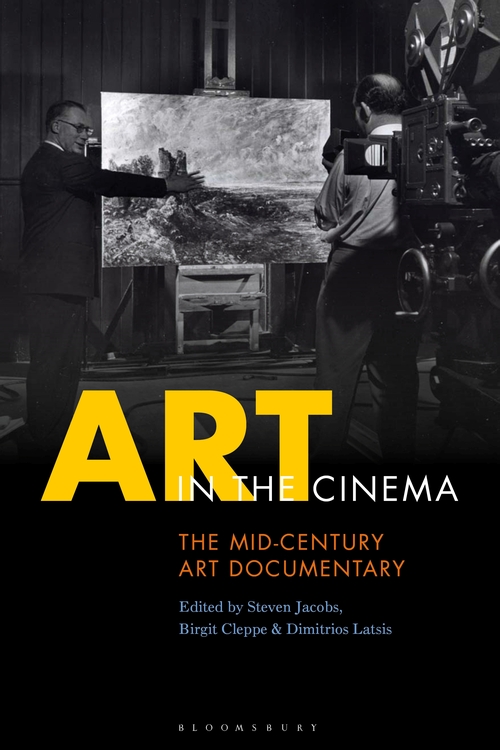 DOC BOOKS
"In the 1940s and 1950s, hundreds of art documentaries were produced, many of them being highly personal, poetic, reflexive and experimental films that offer a thrilling cinematic experience. With the exception of Alain Resnais's Van Gogh(1948), Henri-Georges Clouzot's Le Mystère Picasso (1956) and a few others, most of them have received only scant scholarly attention. This book aims to rectify this situation by discussing the most lyrical, experimental and influential post-war art documentaries, connecting them to contemporaneous museological developments and Euro-American cultural and political relationships."
Now available via Bloomsbury Academic.
---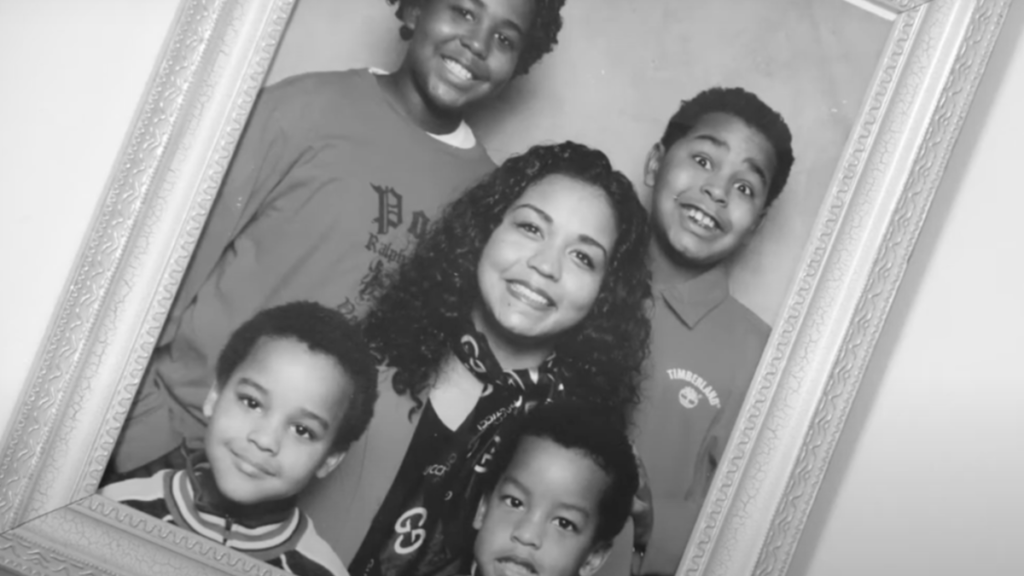 MISCELLANEOUS
A Celebration of Strength: Garrett Bradley Discusses Time
Demi Kampakis spoke with the filmmaker for MUBI's Notebook: "This documentary—which weaves Fox Rich's home videos with present-day footage of her speaking engagements and intimate family moments—understands that time isn't necessarily a seamless progression, so rather than present it as a linear flow, Bradley captures its jagged, repetitious and elliptical nature. Structurally, the film jumps back and forth, with later scenes circling back to the same earlier moments of newlywed affection and the chaotic energy of young parenthood. It's through this temporal tug and pull, ebb and flow, that Bradley presents time and memory as fragmented and scattered mirror images of each other: the former's compression and the latter's ephemerality going hand in hand as unreliable, subjective projections of lived experience, in all its ecstasy and trauma. I had the opportunity to speak with Ms. Bradley via phone in the lead-up to the film's Amazon Prime release, where we discussed the film's music, issues of erasure and invisibility, and her documentary's unforgettable subject."
The Criterion Channel's December 2020 Lineup Includes New Docs
Announced via press release: "Documentaries by Alan Berliner: With a rare genius for rendering the personal universal, Alan Berliner has quietly established himself as one of the premier film essayists of our time. Drawing his subjects from his immediate life—his grandfather in Intimate Stranger, his father in Nobody's Business, and his own name in The Sweetest Sound—he excavates the mysteries and mythologies embedded within family histories, using found footage, photographs, voice-over, interviews, and ephemera to construct intricate cinematic collages that are revealing, humorous, wise, and totally unique…The People United and Black and Blue: In the midst of a historic reckoning over police brutality and systemic racism, two essential documentaries from the mid-1980s offer timely lessons on the power of protest. Alonzo Speight's The People United is a crucial snapshot of a decisive moment in Boston history when the city's predominately Black Roxbury neighborhood took unified action against escalating incidents of police brutality. Its galvanizing portrait of organized resistance is echoed in Hugh King and Lamar Williams's Black and Blue, which chronicles an impassioned community response to decades of police violence against people of color in Philadelphia through a hard-hitting mix of archival materials, news clips, and documentary footage…Uncovering "The Naked City": In this original short documentary and personal essay, Bruce Goldstein, founder of Rialto Pictures and repertory director at New York's FIlm Forum, tracks down many of the 100+ New York City locations—from the Bronx to the Lower East Side—used in his friend Jules Dassin's classic police procedural The Naked City, while also spotlighting the contributions of producer Mark Hellinger and cinematographer William Daniels."
---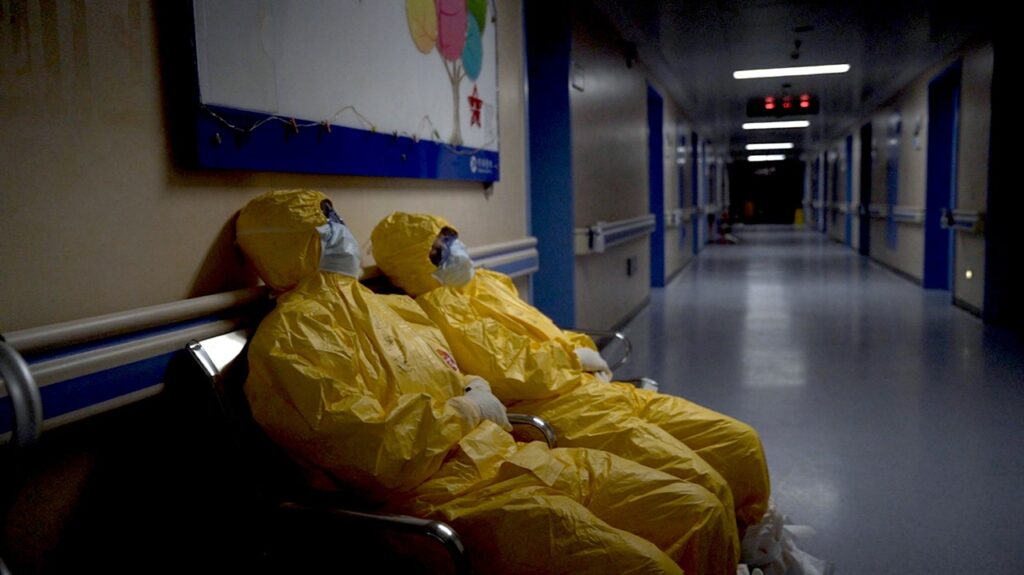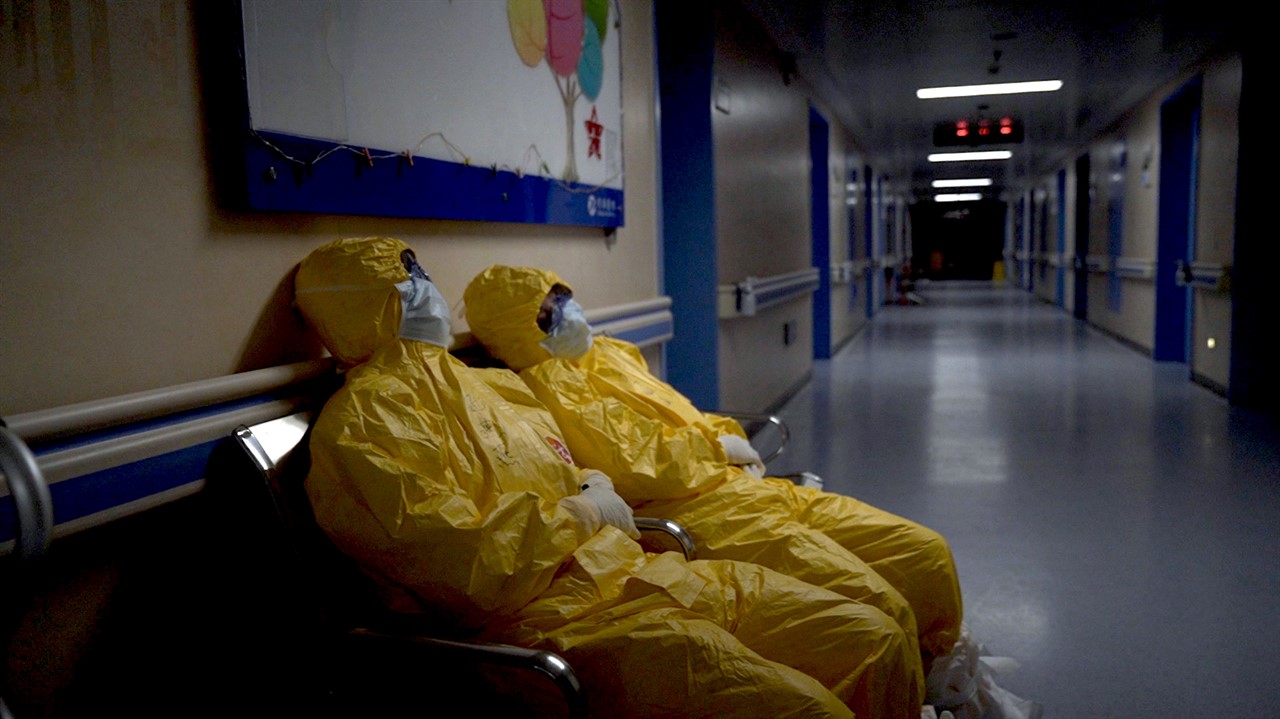 NEW RELEASES
76 Days
Available via Virtual Cinemas
– Ann Hornaday at The Washington Post
Covid-19 documentary 76 Days is gripping, compassionate
– Jazz Tangcay at Variety
How 76 Days Director Edited His Film on Wuhan COVID Outbreak Remotely
– Nicolas Rapold at The New York Times
76 Days Review: Fortitude on China's Frontlines
Baby God
Available via HBO
Allison Shoemaker at A.V. Club
– HBO's unsettling documentary Baby God debuts
Jane Borden at Vanity Fair
– A Fertility Doctor's Dark Secret Is Exposed in Baby God
Adrian Horton at The Guardian
– Baby God: how DNA testing uncovered a shocking web of fertility fraud
Billie
Available via VOD
Glenn Kenny at The New York Times
– Billie Review: A Legend, in a Different Light
Howard Reich at The Chicago Tribune
– Billie documentary offers eyes-wide-open look at the darker side of singer Holiday's life
Robert Daniels at RogerEbert.com
– Review: Billie
Crock of Gold: A Few Rounds with Shane MacGowan
Available via Virtual Cinemas
Kyle Smith at National Review
– The Pleasure and the Pain of Shane MacGowan
David Fear at Rolling Stone
– Crock of Gold Review: The Eternal Lost Weekend of Shane MacGowan
David Jenkins at Little White Lies
– Occasionally interesting, overly glossy profile doc on the fiercely independent and outspoken Pogues frontman.
Dear Santa
Available via VOD
Sonaiya Kelley at The Los Angeles Times
– The USPS helps Christmas dreams come true every year. Dear Santa takes an inside look
David Ehrlich at IndieWire
– Dear Santa Review: A Sweet but Scattered Doc About the Kindness of Strangers
Richard Roeper at The Chicago Sun-Times
– Dear Santa: You better watch this feel-good doc on volunteers helping deliver the presents
Mayor
Available via Virtual Cinemas
Ignatiy Vishnevetsky at A.V. Club
– Mayor finds cringe comedy and dread in the business of running a Palestinian city
Ben Kenigsberg at The New York Times
– Mayor Review: Leading a City With the World Watching
Christopher Llewellyn Reed at Hammer To Nail
–Review: Mayor
---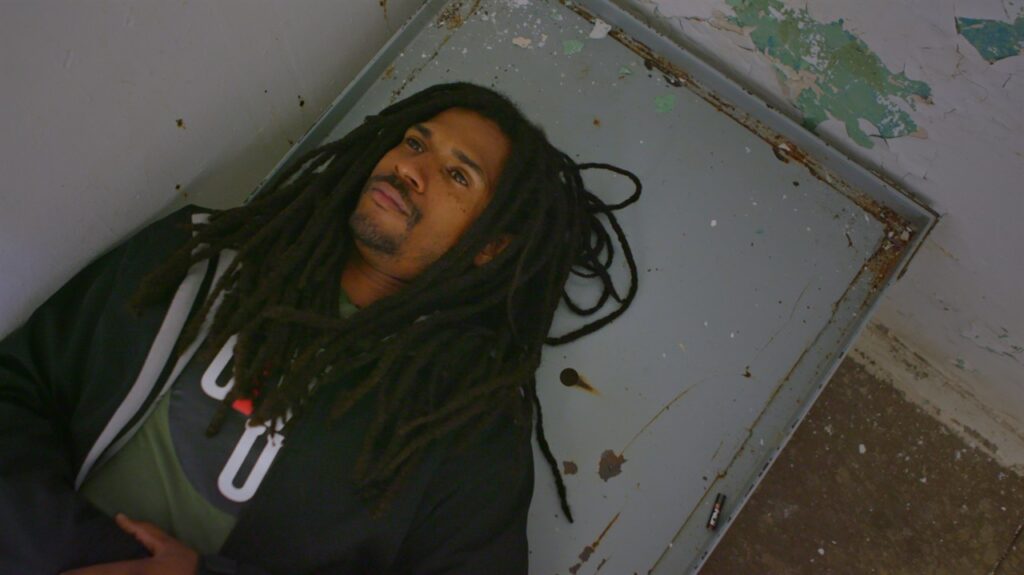 DOC NYC ALUMNI
Tommy Oliver's 40 Years a Prisoner
2020 DOC NYC Viewfinders
Will be released via HBO on December 8th.
Thomas Balmès' Sing Me A Song
2019 DOC NYC Viewfinders
Will be released via virtual cinemas on December 9th.
Jiayan "Jenny" Shi's Finding Yingying
2020 DOC NYC Investigations
Will be released in virtual cinemas on December 11th.
Victor Kossakovsky's Gunda
2020 DOC NYC Short List: Features
Will be released in virtual cinemas on December 11th.
Loira Limbal's Through The Night
2020 DOC NYC Viewfinders
Will be released in virtual cinemas on December 11th.
Ryan White's Assassins
2020 DOC NYC Investigations
Will be released in virtual cinemas on December 11th.
Bridgette Auger & Itab Azzam's We Are Not Princesses
2018 DOC NYC Centerstage
Will be released on DVD via Soundview Media Part on December 15th.
---
DOC SHORT
Colette
Directed by Anthony Giacchino
"On the anniversary of the start of the Nuremberg trials, 90-year-old Colette Marin-Catherine confronts her past by visiting the Nazi concentration camp in Germany where her brother was killed. As a young girl, she had been a member of the French resistance and had always refused to set foot in Germany. That changes when a young history student named Lucie enters her life. Prepared to reopen old wounds and revisit the terrors of that time, Marin-Catherine offers important lessons"
---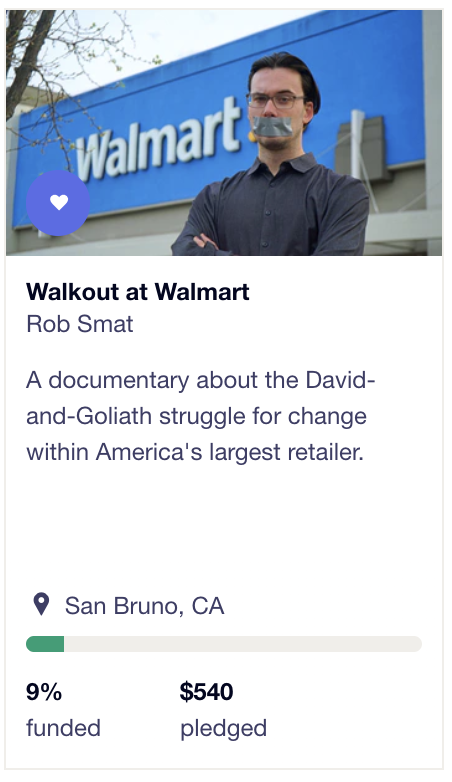 FUND THIS PROJECT
Crowdfunding has become an integral means of raising capital for documentary filmmakers around the globe. Each week we feature a promising new project that needs your help to cross that critical crowdfunding finish line. This week's project:
Walkout at Walmart
Directed by Rob Smat
Goal: $5,500
---
The articles linked to in Monday Memo do not necessarily reflect the opinions of DOC NYC.
They are provided as a round up of current discussions in the documentary field.
---