2020 IDA Documentary Awards Winners, MLK/FBI Released, Laura Poitras Fired by First Look Media
January 18, 2021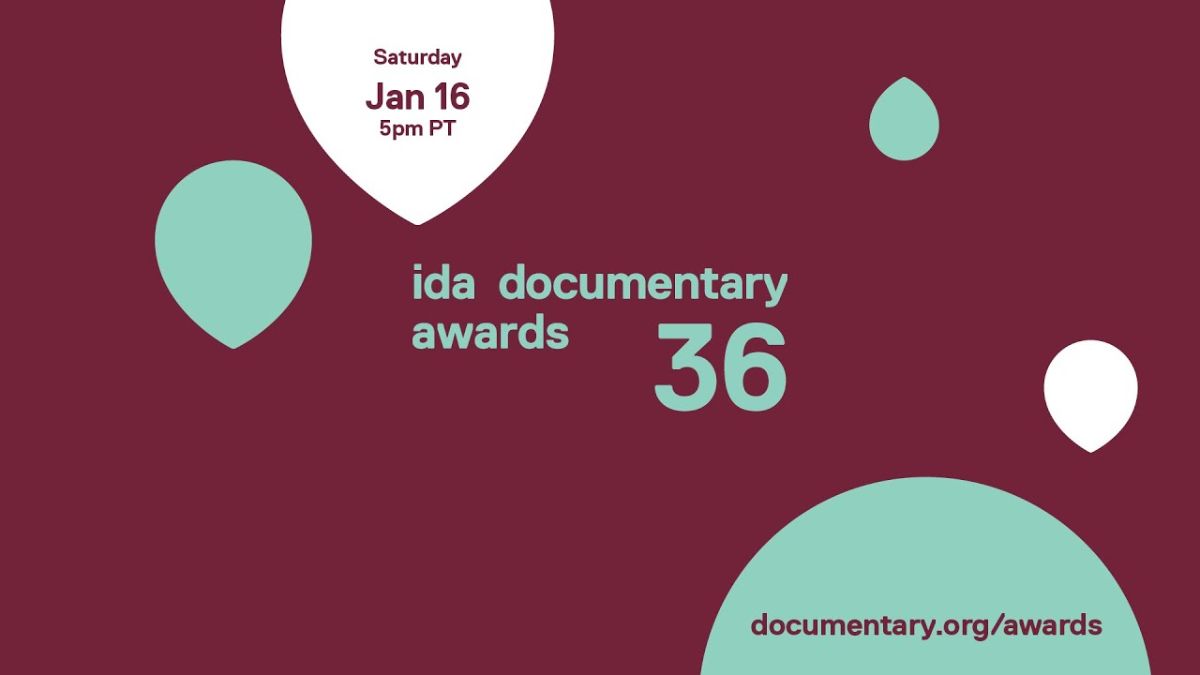 For many years I was an avid practitioner of yoga as a means to heal up and build strength after herniating a disc in my back, but I had gotten out of the habit over the last two years or so. With the new year I've been trying to get back into it by taking online classes from the comfort of my living room. The vibe is not the same, but moving my body and slowing down my breathing has been a really refreshing (and anxiety relieving) way to begin the new year. This week's memo is kind of immense (there was a lot of news to report and a bunch of excellent pieces to share!), so I encourage you to take a series of deep breaths and spend a moment of silence in memory of Martin Luther King Jr. before diving in. In celebration of Martin Luther King Jr. Day, I heartily recommend watching Sam Pollard's newly released MLK/FBI and reading Nicolas Rapold's feature on Pollard in The New York Times.
– Jordan Smith
---
HEADLINES
2020 IDA Documentary Awards Winners
The IDA announced its 2020 Documentary Awards Winners in a virtual ceremony hosted by Willie Garson on Saturday. Major awards went to DOC NYC alumni Crip Camp (Best Feature), Time (Best Director and Best Emerging Filmmaker), Dick Johnson Is Dead (Best Writing and Best Editing), Welcome to Chechnya (Courage under Fire Award), A Thousand Cuts (Truth to Power Award), and Universe (Best Music Documentary). POV Shorts, produced by Opal H. Bennett (also DOC NYC's Director of Filmmaker Development and Shorts Programmer) was named Best Short Film Series.
---
Sponsored Post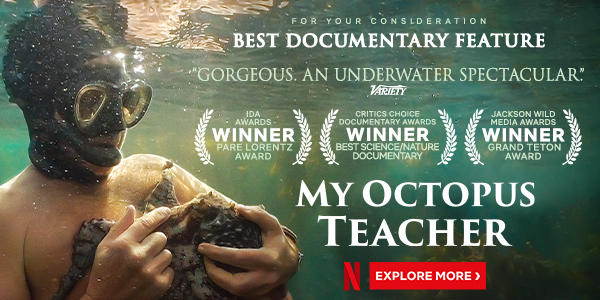 Watch Pippa Ehrlich, Co-Director of My Octopus Teacher, on an intimate panel as part of Netflix's Real To Reel Documentary Showcase in a conversation moderated by Vanity Fair.

To learn more about My Octopus Teacher, visit film.netflixawards.com
---
Laura Poitras Fired by First Look Media Over Reality Winner Controversy
Washington Post reports on Oscar-winning director Laura Poitras (Citizenfour) who wrote an open letter describing how she was fired by First Look Media, the organization she co-founded. Poitras told Indiewire that the firing was retaliatory for an interview she gave to Ben Smith in The New York Times last September about how The Intercept, under the umbrella of First Look Media, made mistakes in failing to protect the whistle blower Reality Winner. Poitras was fired in November, but says she held back from going public because she was working on her Times Op-Ed, "I Am Guilty of Violating the Espionage Act" and didn't want to distract from its message.
In The Wake of Michael Apted's Death: Carrying On A Legacy
Writing in The New York Times, Joe Coscarelli reported on 'What Happens Now to Michael Apted's Lifelong Project 'Up'?'. Meanwhile, both Alissa Quart in New Republic and Peter Bradshaw in The Guardian examined the undeniable cultural influence of the Up series and celebrated the life of the prolific British filmmaker. Bradshaw summed it up brilliantly: "…It was his destiny to help create an epic ongoing masterpiece for the small screen with truly cinematic scope and beyond: current-affairs television which had the scale of cinema, combined with the Mass Observation Project and the Roman census."
Gotham Award Winners: Time & A Thousand Cuts
Zack Sharf reported the award winners at IndieWire: "The 2020-21 awards season got its first prominent awards ceremony with the 30th Annual Gotham Awards. Eleven competitive awards were given out to the best films, performances, and television series of the previous year. Feature films with multiple nominees included "First Cow," "Never Rarely Sometimes Always," "Nomadland," and "Saint Frances." All of this year's Best Feature nominees were films directed by women, a first in the 30-year history of the Gotham Awards…Radha Blank was speechless while accepting the prize for Best Screenplay for her breakout feature "The Forty-Year-Old Version" ("Holy shit, holy shit," she said at the start of her speech, "I'm kind of shocked"), which tied with Dan Sallitt's "Fourteen." The shared Best Screenplay prize was the second tie of the evening after Best Documentary went to "Time" and "A Thousand Cuts.""
The Filmmaker as Historian: Sam Pollard and 'MLK/FBI'
Nicolas Rapold looked at Pollard's latest film for The New York Times: "'When I think about his documentaries, they add up to a corpus — a way of telling African-American history in its various dimensions,' said Henry Louis Gates Jr., the Harvard University scholar and producer of two of Pollard's films. You might call this oeuvre 'Sam Pollard's America,' finding the individuality in even familiar historical and cultural figures, with depth, drama and an editor's fresh eyes. His subjects range from Sammy Davis Jr. to Barack Obama, John Ford and John Wayne. But he has also covered the early-20th-century editor and activist William Monroe Trotter and Black life under the ravages of Reconstruction. 'I'm trying to look at the complexity in human life from different perspectives,' said Pollard, who invoked the varied dynamics in the music of Charles Mingus."
Is Letterboxd Becoming a Blockbuster?
Calum Marsh celebrated the cinephilic social media network in The New York Times: "Early last decade, Matthew Buchanan and Karl von Randow, web designers based in Auckland, New Zealand, were seeking a passion project. Their business, a boutique web design studio called Cactuslab, developed apps and websites for various clients, but they wanted a project of their own that their team could plug away at when there wasn't much else to do. Buchanan had an idea for a social media site about movies. At the time, he reflected, he used Flickr to share photos and Last.fm to share his taste in music. IMDb was a database; it wasn't, in essence, social. That left a gap in the field. The result was an app and social media network called Letterboxd, which its website describes, aptly, as 'Goodreads for film.' After it was introduced at the web conference Brooklyn Beta in the fall of 2011, Letterboxd steadily developed a modest but passionate following of film fans eager to track their movie-watching habits, create lists of favorites, and write and publish reviews. In 2020, however, the site's growth was explosive. Letterboxd has seen its user base nearly double since the beginning of the pandemic: They now have more than 3 million member accounts, according to the company, up from 1.7 million at this time last year."
Coup d'Etats and Cartoons: A Doc Rundown
A. S. Hamrah looks at some of the best docs of 2020 for The Baffler: "Many documentaries that look interesting nonetheless often seem skippable to me when they're playing in theaters. The ones I want to see I tell myself I'll catch up with at home. I almost never do. It's enough for me to know there's a documentary out there about weird fungi or Creem magazine or any number of other things. I know I could see these movies if I wanted to, were I seized with the desire to observe, from my couch, beekeeping in Macedonia, Russian computer hacking, or Myanmar's most prominent fascist Buddhist priest. Documentaries like that have replaced books and magazines for a lot of people. Many of their subjects would be better read about than seen. Documentaries can only cram in so much between the clever opening and end credits and the other animated sections that replace scenes the filmmakers either couldn't shoot themselves or couldn't find any archival material on. Sometimes when I'm watching documentaries like that, I fast-forward them at 2x and turn on the subtitles. While speed-reading and speed-watching, I often think: this would be interesting to read more about. I'm like Hollywood in reverse. I want those movies turned into magazine articles, maybe even books."
---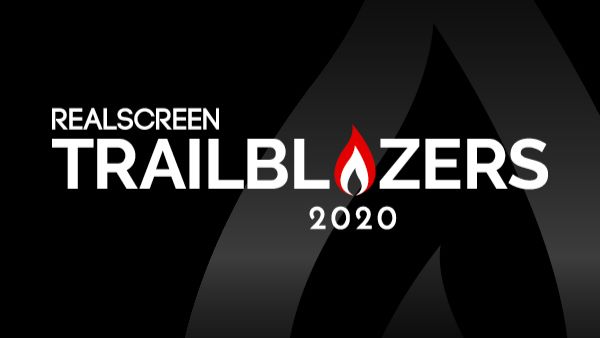 ON THE FESTIVAL CIRCUIT
Realscreen's Trailblazers: Fest directors on 2020′s "massive learning curve"
Barry Walsh spoke with various festival directors at Realscreen: "Before March of last year, the early days of the COVID-19 pandemic marked a strange, murky period for those in the film festival industry. Internationally, government policies to attempt to contain the virus were taking shape and plans were still being made by festival organizers around the globe to attempt to conduct business as usual, and welcome hordes of filmmakers and film lovers to their celebrations of the best of the medium. But on March 11, the World Health Organization declared the novel coronavirus a global pandemic, and one by one, each festival team had to reimagine how to bring the experience online — if it was even possible. As told to Daniele Alcinii in a feature for Realscreen's May/June 2020 issue, the festivals that were next in the calendar following the initial spate of annual confabs — Sundance and the Berinale took place in the first two months of the year, before the WHO declaration — scrambled to assess their situations. In the case of Copenhagen's CPH:DOX, which pivoted to online days before they were set to open their doors to thousands of attendees, cancelling wasn't seen as an option."
SXSW Announces Initial Wave of Conference Programming
Announced via press release: "South by Southwest (SXSW) Conference and Festivals has announced legendary musician, philanthropist and entrepreneur Willie Nelson as Keynote, along with an initial wave of Featured Speakers and over 230 conference sessions for SXSW Online (March 16–20, 2021), a premiere digital experience featuring Conference sessions, Music Festival showcases, Film Festival screenings, world-class networking, and the unexpected discoveries that are always a part of SXSW…In addition to the Keynote and Featured Speakers announced today, SXSW has published over 230 programming sessions sourced from the community and curated by SXSW staff."
International Film Festival Rotterdam (IFFR) to Open Reimagined 50th Edition
Announced via press release: "The online February film programme – encompassing the Tiger Competition, Big Screen Competition, Ammodo Tiger Short Competition and Limelight lineup – will be accessible to audiences across the Netherlands, with Press and Industry screenings more extensively available and the IFFR Talks programme accessible worldwide for free. Films will premiere followed by filmmakers presentations and Q&As to promote live interaction and remain available on demand for 72 hours, with limited ticket capacity. During the February festival dates the IFFR Daily Talk, a live online talk show, will take place at 11:00 (CET) daily from 2 – 7 February, for updates on each day's highlights, interviews with filmmakers and more. Ticket sales for the online edition of IFFR 2021 in February go live on 22 January 2021. Find practical information on how to purchase 50th edition tickets and attend the festival online on IFFR.com, with exact screen times and more to follow in the coming weeks."
FIPADOC Festival Online Industry Days Begins Today
Announced via press release: "A Lithuanian sailor who jumps ship to the US, an artist who has the thief of his paintings model for him, a journalist obsessed by pink flamingos, a resident spy in a retirement home. Yes, I'm serious…A piano in a suburban train station, a ticket to the moon,travelling light with only a red pencil for luggage, queens of chess in Georgia. Yes, it's true…divers at the bottom of the sea, a Japanese hermit on his mountain top, a hunt for truffles in the forest, city walls transformed into art. Yes, I mean it…Elsewhere. What adventures! What stories! Larger‑than‑life, or just like us, these real‑life characters liberate us from our physical and emotional confinement. Hats off to the creators quarantined to their homes, making work, crossing borders, editing footage; take a bow, you producers who took it in stride and persevered to make these 129 fantastic films happen. These real lives, these true stories we are especially pleased to share with you in the screening rooms of Biarritz. The closure of cinemas has brought home how much the shared experience of the big screen can move us, and what it means to us. Long live documentary! Long live FIPADOC!"
New Orleans Film Festival Announces Official Programming Practices
Announced via press release: "Recognizing a need for greater transparency in a values-led programming process and seeking a tool to aid staff in making programmatic decisions for the organization, the curatorial staff of the New Orleans Film Society convened over multiple sessions in 2020 to collectively draft this living document of programming practices, with a specific investment in countering extractive storytelling, championing stories from those living outside of major production hubs, and supporting the creative leadership of storytellers closest to the stories being told. Designed to reflect the practices currently employed, this document is inherently subject to evolve and develop to reflect the ongoing thinking and approach that our team has in relation to our curatorial work."
---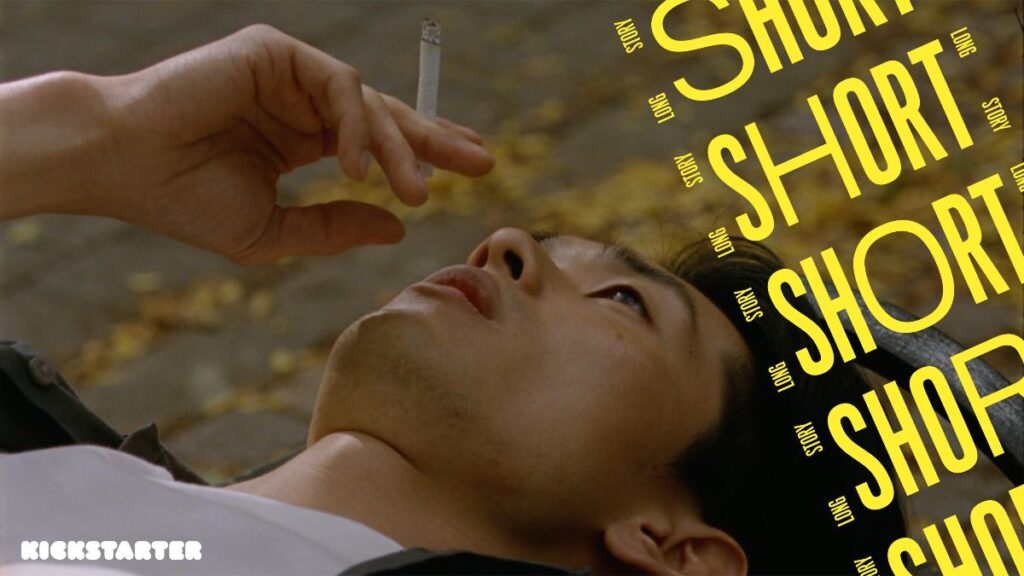 MISCELLANEOUS
The Return of Kickstarter's Long Story Short
Announced via press release: "We at Kickstarter are big fans of short films, and thousands of backers have made it clear that they feel the same way. With Long Story Short, Kickstarter Film invites creators to take part in an homage to short-form filmmaking. Throughout March, we'll feature live short film projects in every genre, share new creator resources, and take a look back at some of the outstanding short filmmaking we've seen in the past 11 years…Have a short you've been wanting to create? If gathering funds and community support for your short film is something you've been mulling over for a while, mull no more. We're inviting emerging and established filmmakers, film students, and other enthusiastic cinephiles to make something new."
Field of Vision's IF/Then Shorts Launches Documentary Grant Partnership with Hulu
Chris Lindahl had an exclusive at IndieWire: "Field of Vision's IF/Then Shorts initiative has launched a new partnership with Hulu that will provide $100,000 in grants to short documentary filmmakers, plus support in the form of a one-year lab focused on production and career training. Applications open today for the program, which will support up to four filmmaking teams with projects in development with $25,000 in funding. IF/Then was founded in 2017 as part of the Tribeca Film Institute. After TFI closed last year, the program joined Field of Vision. During the program's first six months, recipients will be individually mentored through production by IF/Then staff and participate in virtual trainings with the other grantees, consisting of keynotes from industry leaders and edit consultations. When their rough cuts are ready, filmmakers will be invited to screen their works in progress to an invitation-only audience for feedback. The remainder of the program will see filmmakers work on their final cuts, receive festival and distribution strategy consultations, and guidance for creating publicity materials, along with legal support. Hulu will have the right to review projects for potential acquisition or further development."
Applications Now Open for Logan Nonfiction Program's Spring 2021 Virtual Fellowship
Announced via their website: "The Logan Nonfiction Program normally offers two fellowship classes per year—one in the fall (October-December) and one in the spring (February-April). We welcome between 10-20 nonfiction writers, documentary filmmakers, photojournalists, podcasters and multimedia creators per class. Fellows are provided lodging, meals, workspace, professional guidance and community. Fellowships range between 5-10 weeks and take place on the Carey Institute for Global Good's historic 100-acre campus in upstate New York. However, due to the uncertainty of COVID-19, the Logan Nonfiction Program will run a virtual-only fellowship in spring 2021."
Influencers: Garrett Bradley & Editor Gabriel Rhodes
Chris O'Falt builds an extensive case for why Time might be the best edited film of the year at IndieWire: ""Time" is the best edited film of the year. That rare film that builds a formal lyricism perfectly in sync with story that washes over you like a wave. A social justice documentary able to weave in archival footage that opens the door to emotional nuance, rather than attempting to simply explain the complexity of the larger issue at hand. The editing of "Time" is also an eye-opening story of collaboration. For this Influencer series, we've gravitated toward collaborations between filmmakers drawn together by a similar sensibility and who, over time, have developed a shared language. The editing of "Time," however, hinged on the alchemy of the very different sensibilities of director Garrett Bradley and editor Gabriel Rhodes, who opened themselves up to each other artistically after having met only once, and spent only eight days in the same room while cutting the film."
Garrett Bradley in Conversation with Dawn Porter
Shared via IDA's website: "The 36th Annual IDA Documentary Awards is honoring Garrett Bradley with the Emerging Documentary Filmmaker Award for her feature debut, Time. In conversation with Bradley is award-winning filmmaker, Dawn Porter. Garrett Bradley works across narrative, documentary and experimental modes of filmmaking to address themes such as race, class, familial relationships, social justice, Southern culture and the history of film in the United States. Her collaborative and research-based approach to filmmaking is often inspired by the real-life stories of her subjects. For Bradley, this research takes multiple forms—deep dives into historical archives, in-depth dialogues prompted by Craigslist want-ads or an extended engagement with the communities and individuals she seeks to represent—and results in works that combine both scripted and improvisatory scenes. Bradley's films explore the space between fact and fiction, embracing modes of working and of representing history that blur the boundaries between traditional notions of narrative and documentary cinema. Her rigorous explorations of the social, economic and racial politics of everyday life—its joys, pleasures and pains—are lyrically and intimately rendered on screen."
Black Public Media's Weekly Dispatch is Now A Blog
Executive Director Leslie Fields-Cruz's inaugural blog post is live at BPM: "Last week, Black Public Media launched the 2021 cohort of our 360 Incubator+ with an opening presentation by social strategist and impact producer Sonya Childress. During her presentation, Sonya introduced the fellows to a new storytelling framework that she's crafting called 'Just Filmmaking.' She defines Just Filmmaking as "an ethos that is locally-grounded, equity focused and in conversation with justice movements." Filmmakers, she says, must recognize that they are part of a larger ecosystem of change. While a film can't activate people alone, in concert with other social change actors (e.g., activists, educators, policymakers, lawyers, etc.), she notes that it can be a powerful catalyst for new action. And it can be liberating for all involved. 'Liberatory cinema can be a force that brings healing, joy and connection to all those involved … I think Just Filmmaking really concerns itself with being a tool for healing, for the people on both sides of the camera.'"
Lynne Sachs: Between Thought and Expression
Kat Sachs explores the Museum of the Moving Image's new retrospective in MUBI's Notebook: "Someone introduced themselves to me at a film festival where one of Lynne Sachs's films was screening. I introduced myself in return, and their eyes lit up. 'Are you Lynne Sachs?' they asked, having apparently heard only my last name. No, I am not Lynne Sachs (obviously), nor am I related to her. But I enjoy relaying this anecdote, in part because it's so flattering to have been momentarily mistaken for the experimental filmmaker, writer, and artist whose work I greatly admire. While I have no direct connection to Sachs, after recently watching so many of her films in such a brief period of time—on the occasion of the Museum of the Moving Image's inspired retrospective, 'Lynne Sachs: Between Thought and Expression,' organized by assistant curator Edo Choi and available to stream online here between January 13 – 31, 2021—I do feel as though I know her."
Nicolas Rapold lamented the state of microcinemas in Criterion's The Current: "Like other theatrical exhibition spaces, many microcinemas—which exist across the world, supported by engaged local audiences—have not been able to hold physical screenings. But they have been better positioned than larger venues for navigating the upheaval of the pandemic shutdowns through a variety of means: streaming, special projects such as publications, and drive-in screenings. What's more, the rubric of microcinemas need not always require a single physical location, though usually there's some kind of settled home or two. Financially, it's helped that they're more flexible, less beholden to the strictures and budgetary scale expected of traditional institutions, and, sometimes, inherently transitory. These endeavors grow and flourish on the margins and between the cracks."
---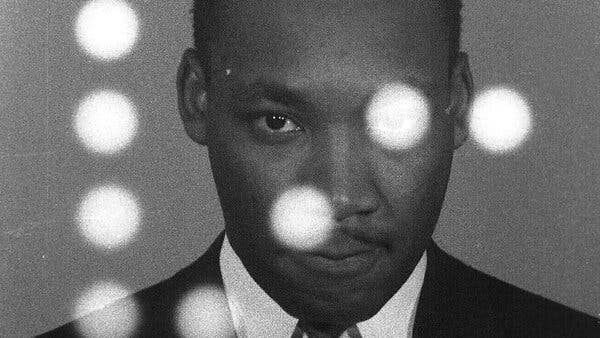 NEW RELEASES
MLK/FBI
Acasa, My Home
Film About A Father Who
Some Kind of Heaven
---
DOC NYC ALUMNI
Rolling Thunder Revue: A Bob Dylan Story by Martin Scorsese
2019 DOC NYC Special Event
Will be released on Blu-ray/DVD via The Criterion Collection tomorrow.
Ryan White's Assassins
2020 DOC NYC Investigations
Will be released on DVD via Greenwich Entertainment tomorrow.
David France's Welcome to Chechnya
2020 DOC NYC Short List: Features
Will be released on DVD via Music Box Films tomorrow.
Peter Hutchison's Healing From Hate: Battle for The Soul of a Nation
2019 DOC NYC Fight The Power
Will be released on VOD on January 22nd.
Dror Moreh's The Human Factor
2019 DOC NYC Viewfinders
Will be released in virtual cinemas via Sony Picture Classics on January 22nd.
Frank Oz's Derek Delgaudio's In & Of Itself
2020 DOC NYC Arts & Culture
Will be released via Hulu on January 22nd.
---
FEATURED STREAMING DOC SHORT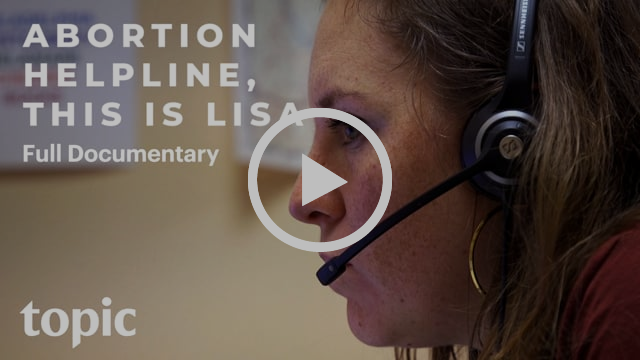 Abortion Helpline, This is Lisa
Directed by Barbara Attie, Janet Goldwater & Mike Attie
"The Hyde Amendment denies low-income individuals abortion access. Following an abortion helpline in Philadelphia where every phone counselor goes by Lisa, Abortion Helpline, This Is Lisa gives voice to women and teens affected by the explicitly discriminatory legislation."
---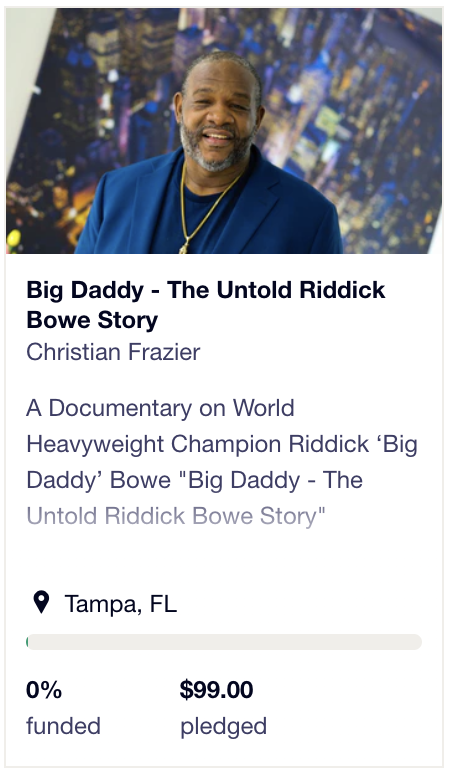 FUND THIS PROJECT
Crowdfunding has become an integral means of raising capital for documentary filmmakers around the globe. Each week we feature a promising new project that needs your help to cross that critical crowdfunding finish line. This week's project:
Big Daddy – The Untold Riddick Bowe Story
Directed by Christian Frazier
Goal: $50,000
The articles linked to in Monday Memo do not necessarily reflect the opinions of DOC NYC.
They are provided as a round up of current discussions in the documentary field.