Monday Memo: 14th Annual Cinema Eye Honors Nominations, Obomsawin & Latimer Receive DOC Institute Honours, Docs on Public Servants Soothing in 2020
December 14, 2020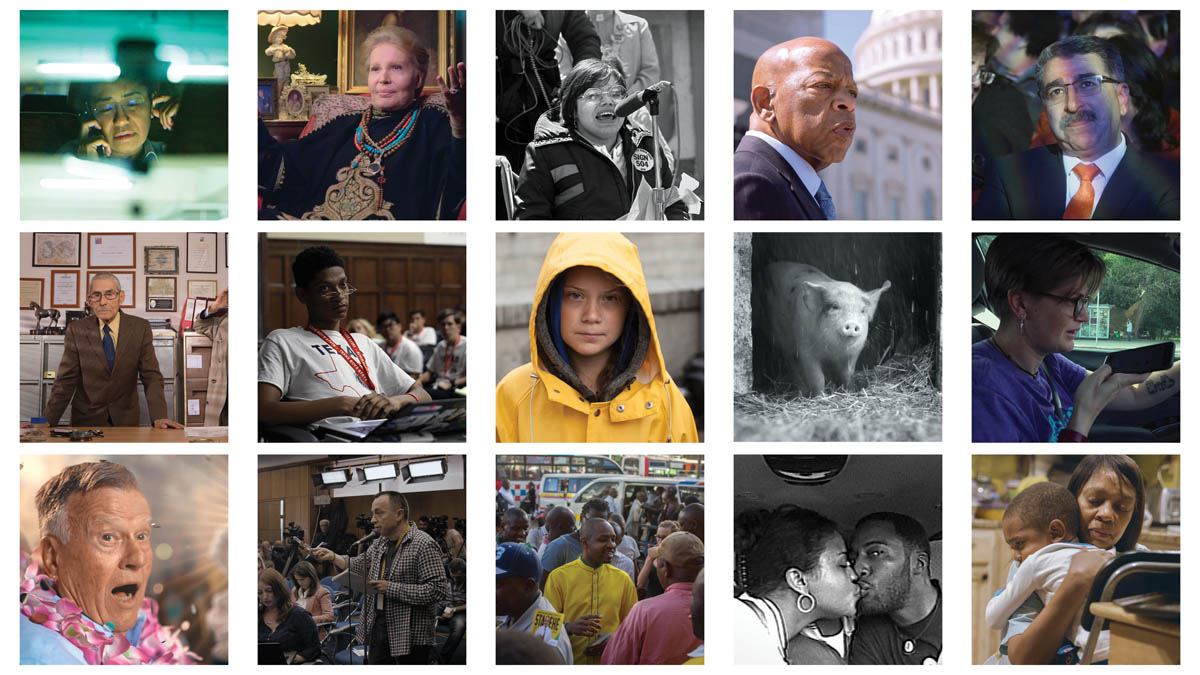 Congratulations folks, we're halfway through the final month of 2020! It's mind boggling to think that the last time I was in an actual theater was back in March. I feel like there is so much to catch up on, so it is with great anticipation that a variety of annual awards are being unveiled and year-end lists are beginning to stream in this week. Add that to the fact that there are seven new doc releases this week, five of which are DOC NYC 2020 alumni, and it seems there is plenty of nonfiction goodness to get us through the rest of this terrible, horrible, no good, very bad year. Up and onward!
– Jordan M. Smith
---
HEADLINES
Cinema Eye Unveils Full Slate of Nominees for 14th Annual Nonfiction Honors
Announced via press release: "The Cinema Eye Honors, which recognize outstanding artistry and craft in nonfiction filmmaking, has announced its full slate of nominees for its 14th Annual Awards Ceremony, which will be held, virtually this year, on Tuesday, March 9, 2021. Time, Garrett Bradley's intimate portrait of a family's struggle over years of incarceration, was nominated for six Cinema Eye Honors, including Outstanding Feature, Direction, Editing, Score and Debut. Alexander Nanau's Collective and Victor Kossakovsky's Gunda had four nominations and joined Time in being nominated for Feature, Direction and Editing. Those three films were joined in the Outstanding Feature category by Amanda McBaine and Jesse Moss' Boys State and Kirsten Johnson's Dick Johnson is Dead. Johnson, Kossakovsky McBaine, Moss and Nanau are all previous Cinema Eye nominees, with Johnson winning two Honors in 2017 for her debut film Cameraperson, and Nanau winning the Spotlight Award in 2016 for Toto and His Sisters. Time is Bradley's debut feature, but her short documentary The Earth is Humming was on the Cinema Eye Shorts List in 2019. David France's Welcome to Chechnya also received four nominations, including three in the Broadcast categories for Outstanding Film, Editing and Cinematography."
---
Sponsored Post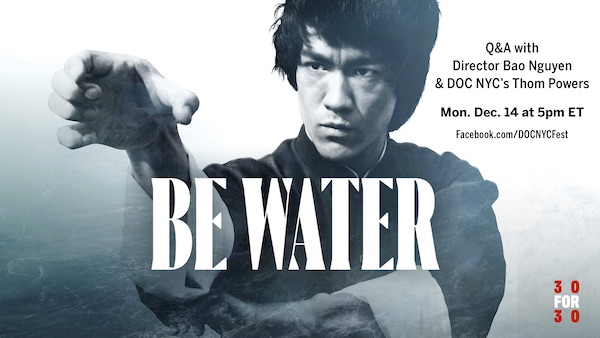 Watch the conversation live today at 5pm ET
on DOC NYC's Facebook page.
---
Alanis Obomsawin, Michelle Latimer Receive DOC Institute Honours
Patrick Mullen reports at POV Magazine: "The DOC Institute celebrated a formidable pair of filmmakers at the 7th annual DOC Institute Honours last night in a virtual event hosted by Garvia Bailey. The organization bestowed the Rogers DOC Luminary Award to Canada's most prolific documentary filmmaker, Alanis Obomsawin, in recognition of her illustrious and influential career. It's an appropriate choice since Obomsawin's touch is evident in the passionate work of Michelle Latimer, who received the BMO-DOC Vanguard Award, which honours an early to mid-career filmmaker leading the new generation of talent. The Abenaki Obomsawin and Métis-Algonquin Latimer are peas in a pod as they both use the power of cinema to correct, further, and elevate stories of Indigenous rights and sovereignty in Canada."
European Film Award Winners Revealed
Ryan Lattanzio shared the news at IndieWire: "The European Film Awards, unfolding virtually this year, revealed its major winners during a ceremony on Saturday, December 12. The European Film Academy previously doled out prizes for below-the-line crafts, short films, and more throughout the week. The 33rd annual European Film Awards this year were emceed by German TV host Steven Gätjen out of Berlin. Nominees and winners Zoomed in from around the world, to some technical difficulties. With four nominations each, European Film winner "Another Round," "Corpus Christi," and "Martin Eden" led the way. Also nominated in the main category were "Berlin Alexanderplatz," "The Painted Bird," and "Undine." This year, the Academy upped the number of nominees in the European Film and European Documentary from five to six. Documentary nominees are "Acasa, My Home," "Gunda," "Little Girl," "Saudi Runaway," and "The Cave," with "Collective" winning the prize."
---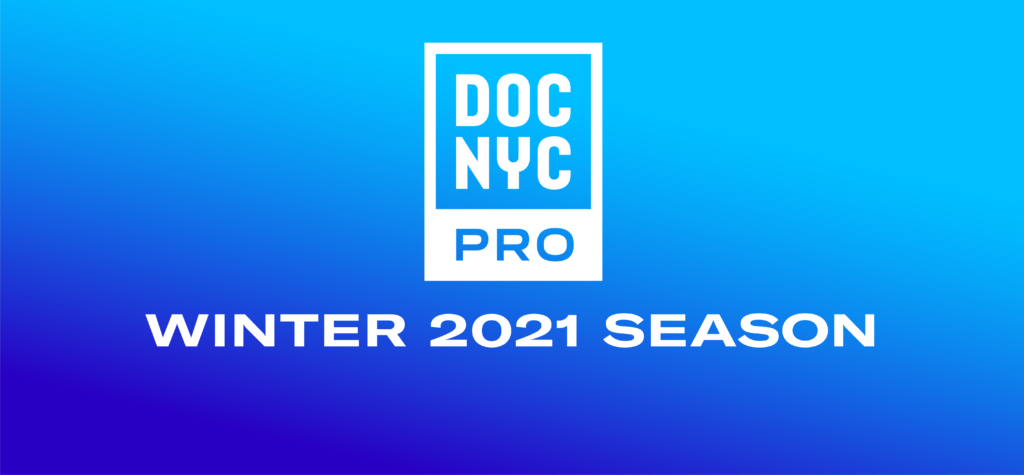 DOC NYC
Winter 2021 Season of DOC NYC PRO Classes Announced
DOC NYC PRO announces its new Winter 2021 season, with nine weekly, 90-minute online classes on documentary production, cinematography, accessibility, funding, and distribution running January 14-March 25. See below for the season schedule.

Save more than $50 when you buy a Season Pass, good for all nine events, for just $99 now through January 7 (regular price of $150 afterwards).

Confirmed panelists include filmmakers Ophelia Harutyunyan (Totally Under Control), Judith Helfand (Love & Stuff), Jeff Orlowski (The Social Dilemma), Jennifer Maytorena Taylor (For the Love of Rutland), and Hao Wu (76 Days); sales agents Aleksandra Derewienko (CAT&Docs) and Philippa Kowarsky (Cinephil); film accessibility experts Michele Spitz (Woman of Her Word) and Cheryl Green (New Day Films); film festival directors and programmers Marangeli Mejia-Rabell (Philadelphia Latino Film Festival), Jeanelle Augustin (Camden International Film Festival), and Amir George (True/False Film Fest); funders Paula Smith Arrigoni (Bay Area Video Coalition) and David Weinstein (National Endowment for the Humanities); and distributors Arianna Bocco (IFC Films) and Keith Ochwat (Show + Tell); plus additional guests to be announced.
---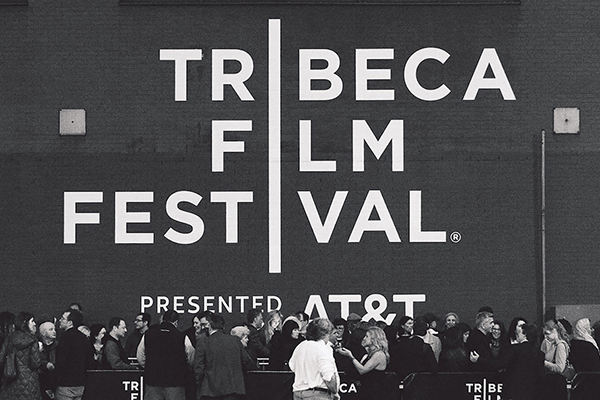 ON THE FESTIVAL CIRCUIT
Inside the Sudden Closing of Tribeca Film Institute: 'They're Leaving a Big Gap'
Chris Lindahl reported at IndieWire: "Not long before COVID hit, sources say the TFI board began to express interest in a pivot for the organization. A source described it as a directive to reimagine TFI's programs with a new emphasis specifically around New York City — a perspective that would have reconnected TFI to its origin story and might have been more attractive to brand-based fundraising. 'TFI had just spent years expanding its programs globally and also throughout the United States,' a source said. 'It seemed a rather out-of-touch request.'…Tribeca the brand is moving into a new phase under its new ownership. It will continue supporting filmmakers, but it won't include a division wholly devoted to nonprofit film funding. Looking at the dissolution of TFI is a little like understanding the end of a marriage: Over the last two decades, TFI and TE each succeeded in creating distinct identities — but that evolution also made them strange bedfellows. "The Tribeca name is something that can feel flashy," said a source. 'It invokes Hollywood [and] TFI is actively working outside of that space, to change that landscape. TFI was artist-centric and never wanted to dictate what the artist had to be, and how that story had to be told. TFI actively wanted to break down that power structure and remove those gatekeepers.'"
Tribeca Film Festival Bolsters Programming Team Ahead of 20th Anniversary
Daniele Alcinii reported at Realscreen: "The Tribeca Film Festival has strengthened its programming team ahead of the New York event's milestone 20th anniversary with the addition of José F. Rodriguez and Karen McMullen. The pair will join as festival programmers and will work closely alongside festival director and VP of programming Cara Cusumano for the 2021 Tribeca Film Festival. The forthcoming TFF has been pushed back from its typical April start date due to the enduring coronavirus pandemic and is instead slated to take place June 9 to 20. Last year, Tribeca was forced to postpone its 19th annual festival following a March ban by New York Governor Andrew Cuomo on events or gatherings of 500 people or more. The 2020 festival eventually went forward as a virtual event."
At New Directors/New Films, Stories About People Struggling to Heal
Ela Bittencourt outlined the offerings at this year's edition for Hyperallergic: "New Directors/New Films is one of New York's most exciting film festivals. For nearly five decades, it has heralded new talents and trends, so it's no surprise that a number of stellar films in the 49th edition evoke art's power to heal…"Death is a thing for the living" echoes the voiceover in Catarina Vasconcelos's sublime The Metamorphosis of Birds. Vasconcelos dives into her past, having her grandparents' letters read aloud as she stages scenes from their lives: her grandfather an absent seaman, her grandmother (whom she never met) a housewife caring for six children. Family members are depicted roaming the grandparents' house with Alice In Wonderland enchantment. Prosaic objects (a wall socket, a peacock feather) stir sentiment, the still camera full of Proustian rapture. The film's themes are commonplace, from a seamen's nostalgia to how patriarchy has frayed over decades, and yet the sheer beauty of its compositions makes The Metamorphosis of Birds one of this year's most memorable debuts."
Ring in the New: Top Female Filmmakers of IDFA 2020
Lauren Wissot pieced together the round-up for Filmmaker Magazine: "As I've noted in the past, fulfilling the 5050×2020 Gender Parity Pledge is easy pickings for any nonfiction fest. Within the documentary realm female helmers have long consistently been behind half (and often more) of the highest quality work put out every year anyhow. And this year's hybrid International Documentary Filmfestival Amsterdam — which like most non-Europeans I experienced exclusively online during varying states of pandemic lockdown over its ample (November 18-December 6) run — proved no exception to the rule…Yet as intoxicating as it is to see these cinematic stateswomen operating at the top of their game it was the films from mostly unfamiliar names that ultimately stayed with me. So after seeing over 40 of IDFA's mid-length and feature-length selections (so far) here are the handful of female directors I'll be on the lookout for in 2021. And in the years to come."
---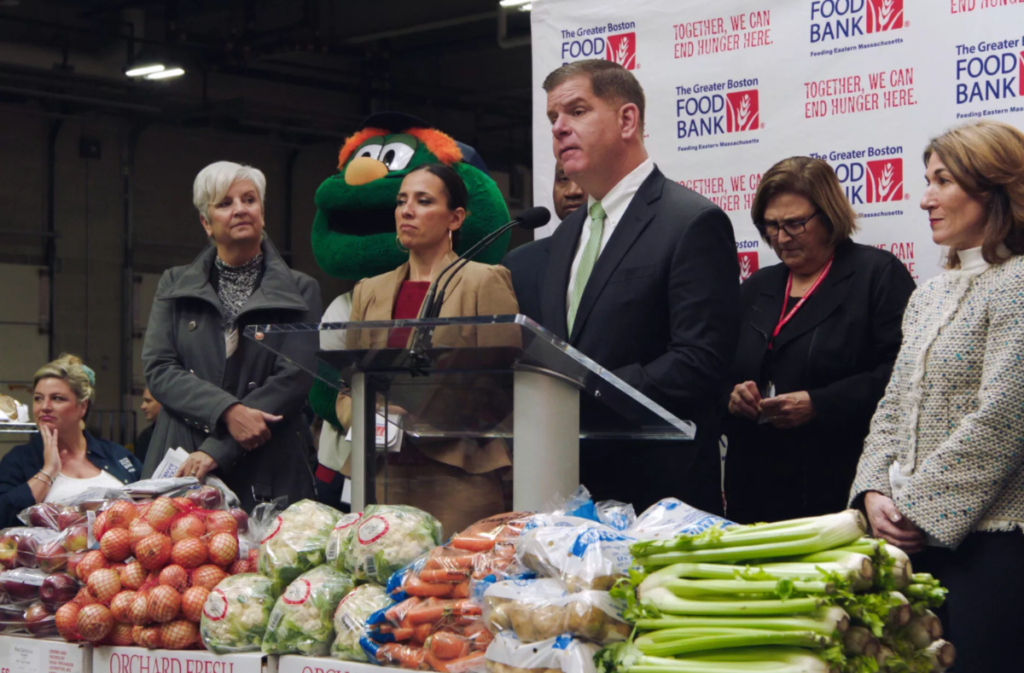 MISCELLANEOUS
Why Movies About Public Servants Are So Soothing in 2020
Alissa Wilkinson ruminated at Vox: "Some people self-soothe by listening to whale sounds. Others watch artists mixing paints or sea otters doing their sea otter thing. Still others find joy in things organized neatly. But 2020 has reminded me that the most gratifying thing to watch right now, in all the world, may be bureaucracy in action. (Seriously. Stay with me.) 'Bureaucracy' is probably not quite the right term; the word has depressing connotations, calling to mind hours of standing in line at the DMV or something out of Kafka. I don't mean that. What I mean, instead, is seeing civil servants (some elected, but mostly appointed) perform their jobs imperfectly, but with conviction and purpose. Meeting with constituents in a church basement. Checking in voters as they arrive at the polls. Performing marriage ceremonies in a small room at the city hall. Debating what kind of decorations should be used at the town's holiday kick-off party. Thrilling? Depends on your perspective. But three movies I saw this year reminded me of how much joy there can be in difficult, ordinary public service done well, and how refreshing it can be to witness."
The Best Documentaries of 2020 According to IndieWire
Eric Kohn and the team at IndieWire listed their favorites of the year: "It's an understatement to say that real life is more shocking than the movies these days, but documentary filmmakers have always known this to be true. As the nonfiction medium continues to churn through the most popular moment in its history, this year's documentary highlights met their moment and then some, with a wide range of purposeful work tackling major issues of the moment through ambitious approaches that often transcended formal conventions. Sure, 2020 brought us "Tiger King" and a gazillion election season specials, but the best documentaries of the year didn't just thrill or enlighten us; they did it in fresh and exciting ways that went beyond the call of duty. Here are the highlights."
A Conversation With Hao Wu (76 DAYS)
Matt Delman spoke with the director at Hammer to Nail: "Hao Wu's 76 Days is a documentary that puts the viewer inside the frantic hospitals at the beginning of the Coronavirus outbreak in China. It is arguably the most important piece of media on the pandemic, for the way it humanizes healthcare workers across borders and language. A potent piece of filmmaking that came together quickly under uncertain circumstances, it will surely stand the test of time as an artifact from ground zero, and a testament to China's resourcefulness and undying spirit."
Kat Sachs outlined Varda's career in MUBI's Notebook: "Summing up Agnès Varda is nigh impossible; reducing her down to a single quote futile. There are words I might use to describe her—creative, ambitious, whimsical, pragmatic—but these feel remissive in their temperance. Simply put, Varda's work is what epitomizes her, each feature, short film, photograph, and installation a breath of life. In elaborating on her concept of cinécriture, or 'cinematic writing,' she affirms that it's not 'illustrating a screenplay, not adapting a novel, not getting the gags of a good play, not any of this. I have fought so much since I started… for something that comes from emotion, from visual emotion, sound emotion, feeling, and finding a shape for that, and a shape which has to do with cinema and nothing else.'"
---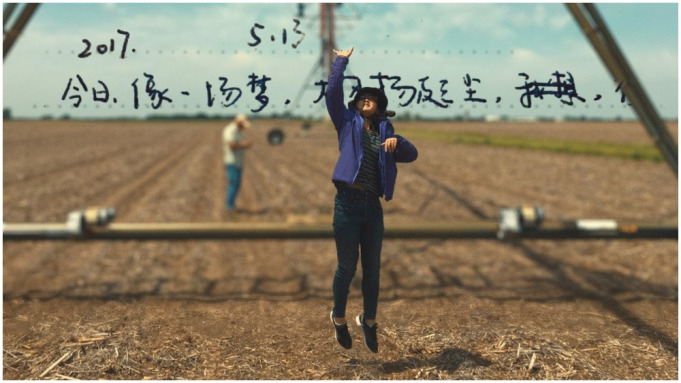 NEW RELEASES
40 Years a Prisoner • DOC NYC 2020 Official Selection
Available via HBO
D. Watkins at Salon
– 40 Years a Prisoner confronts the police we're supposed to trust "telling bold-faced lies"
Daniel Fienberg at The Hollywood Reporter
– 40 Years a Prisoner: TV Review
Gabrielle Bruney at Esquire
– In 1985, Police Dropped a Bomb On a Black Liberation Group. But That's Only Part of the Story
Assassins • DOC NYC 2020 Official Selection
Available via Virtual Cinemas
Matthew Carey at Deadline
– Oscar Contender Assassins Tells Bizarre Story Of Angelic Killers Who Bumped Off North Korean Leader's Half Brother
Ben Kenigsberg at The New York Times
– Assassins Review: Duped Into an International Murder Plot
Sheila O'Malley at RogerEbert.com
– Review: Assassins
Finding Yingying • DOC NYC 2020 Official Selection
Available via Virtual Cinemas
Ben Kenigsberg at The New York Times
– Finding Yingying Review: Vanishing Point
Josh Flanders at The Chicago Reader
– Finding Yingying looks at the human impact of a tragic crime
Guy Lodge at Variety
– Finding Yingying Review: Heartfelt Documentary Probes a Chinese Student's Horrific Disappearance
Gunda • DOC NYC 2020 Official Selection
Available via Virtual Cinemas
Joe Morgenstern at The Wall Street Journal
– Gunda Review: A Pig's Life
A.A. Dowd at A.V. Club
– Farm life is beautiful and brutal in Gunda, a wordless documentary Babe
Manohla Dargis at The New York Times
– Gunda Review: A Remarkable Pig's-Eye View of the World
Through The Night • DOC NYC 2020 Official Selection
Available via Virtual Cinemas
Peter Sobczynski at RogerEbert.com
– Review: Through The Night
Adrian Horton at The Guardian
– 'If it wasn't for us, essential workers couldn't go to work': a film on 24/7 daycare
Teo Bugbee at The New York Times
– Through the Night Review: Tucking In Children When Their Parents Can't
The Bee Gees: How Can You Mend A Broken Heart
Available via HBO
Hank Stuever at The Washington Post
– In HBO's magnificent Bee Gees documentary, broken hearts — and icon status — can finally be mended
Jen Chaney at Vulture
– HBO's New Bee Gees Documentary Does More Than Just Disco
Andrew Pulver at The Guardian
– The Bee Gees: How Can You Mend a Broken Heart review – fame, hair and regrets
Giving Voice
Available via Netflix
Valerie Complex at Variety
– Giving Voice Review: August Wilson's Words Inspire Today's Youth in Competition Doc
Robert Daniels at The New York Times
– Giving Voice Review: August Wilson Is Uplifting a New Generation
---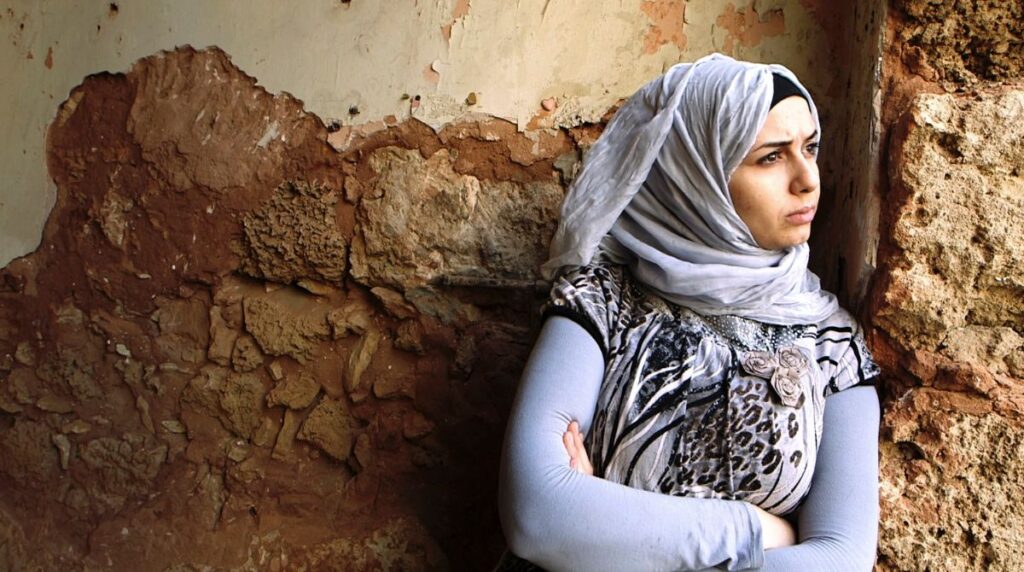 DOC NYC ALUMNI
Bridgette Auger & Itab Azzam's We Are Not Princesses
2018 DOC NYC Centerstage
Will be released on DVD via Soundview Media Part on December 15th.
Ebs Burnough's The Capote Tapes
2019 DOC NYC Special Events
Will be released via virtual cinemas on December 18th.
Jeff Kaufman's Nasrin
2020 DOC NYC Fight the Power
Will be released via virtual cinemas on December 18th.
Larissa Bills' On Pointe
2020 DOC NYC Arts & Culture
Will be released via Disney+ on December 18th.
Bryan Fogel's The Dissident
2020 DOC NYC Investigations
Will be released via virtual cinemas on December 18th.
Cheryl Haines & Gina Leibrecht's Ai Weiwei: Yours Truly
2019 DOC NYC Art & Design
Will be released via VOD on December 22nd.
---
FEATURED STREAMING DOC SHORT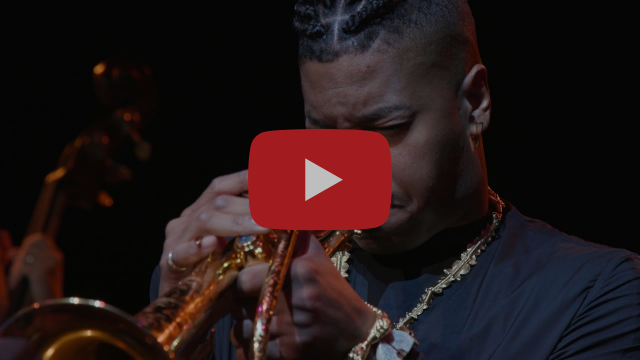 Christian Scott aTunde Adjuah: The New Chief
Directed by Amitabh Joshi & Erik Spink
"Filmmakers Amitabh Joshi and Erik Spink spotlight Christian Scott aTunde Adjuah, the Grammy-nominated, modern jazz musician from New Orleans who defies the expectations of jazz while challenging how music is taught in universities nationwide."
---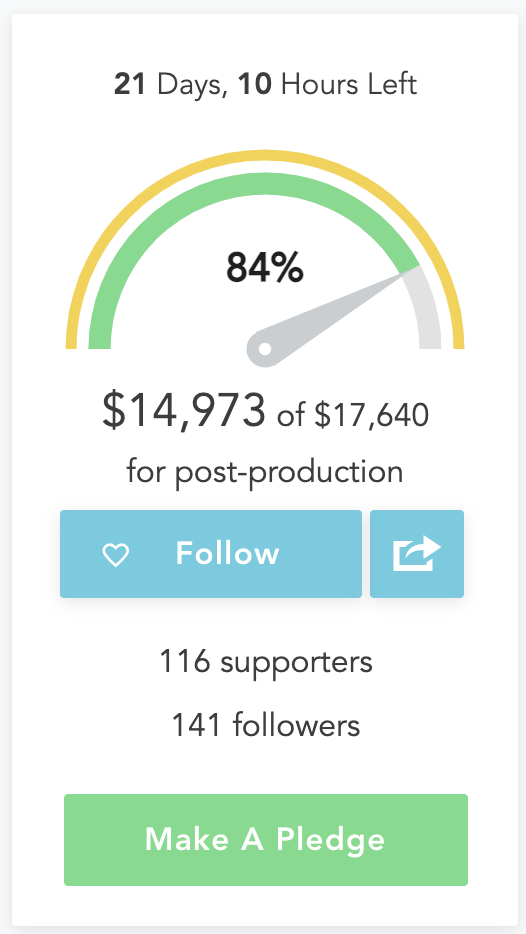 FUND THIS PROJECT
Crowdfunding has become an integral means of raising capital for documentary filmmakers around the globe. Each week we feature a promising new project that needs your help to cross that critical crowdfunding finish line. This week's project:
Snowland
Directed by Jill Orschel
Goal: $17,640
"The documentary film, Snowland, explores the fantasy world created by Cora Lee Witt as she looks back at her arranged, plural marriage at the age of 14 in the Short Creek polygamous group. Her journey to find the courage to speak out and believe in herself is a vital story of women's empowerment."
---
The articles linked to in Monday Memo do not necessarily reflect the opinions of DOC NYC.
They are provided as a round up of current discussions in the documentary field.
---