Monday Memo: Michelle Latimer's Indigenous Identity Under Scrutiny, Khashoggi Doc Unwanted By Streaming Services, Village Voice Rises From the Dead
January 04, 2021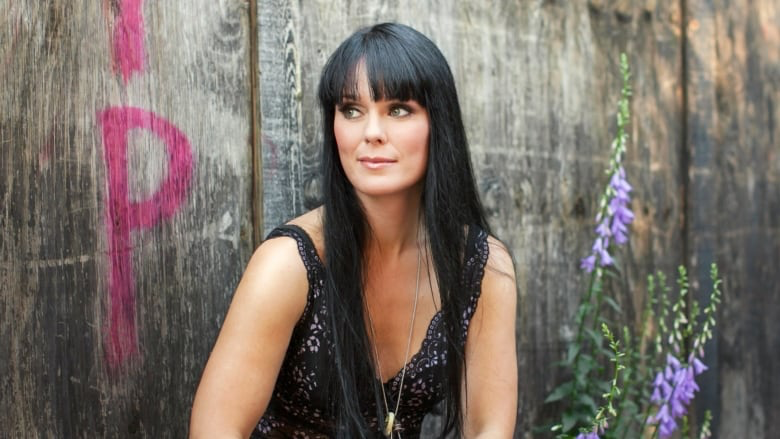 Welcome to 2021! Hopefully your holiday season was joyous and relatively relaxing. Weirdly, there are no new doc releases this week, but there were plenty of newsworthy happenings over the past week. An investigation into filmmaker Michelle Latimer's Indigenous heritage has raised questions; The New York Times profiles Bryan Fogel's latest film; and there's word that The Village Voice is returning from the dead as a quarterly print publication, alongside some excellent best of lists, and much more. Happy new year!
– Jordan M. Smith
---
HEADLINES
Award-winning Filmmaker Michelle Latimer's Indigenous Identity Under Scrutiny
Ka'nhehsí:io Deer and Jorge Barrera's investigative report turned up at CBC News: "An acclaimed film director lauded for two high-profile Indigenous productions this year says she's sorry for not verifying her ties to an Algonquin community after facing questions over the validity of her identity. Michelle Latimer, who recently directed the CBC television series Trickster and the documentary Inconvenient Indian, has risen to become one of Canada's most prominent names in Indigenous filmmaking. However, Latimer's long-standing claim of Indigenous identity is facing scrutiny after she claimed to be of 'Algonquin, Métis and French heritage, from Kitigan Zibi Anishinabeg (Maniwaki), Que.' in an Aug. 14 National Film Board (NFB) news release. The claim caught the attention of Kitigan Zibi members who began questioning her family connection to the community, which is located about 120 kilometres north of Ottawa. While Latimer believes she has a legitimate connection, she now says she made a mistake and should not have claimed that connection before she had the research to back up the link to the Algonquin First Nation. 'I sincerely apologize for naming the community of Kitigan Zibi publicly before I had done all of the necessary work to understand the connection,' said Latimer, in an emailed statement to CBC News. A similar statement was issued publicly on Thursday through Facebook."
---
Sponsored Post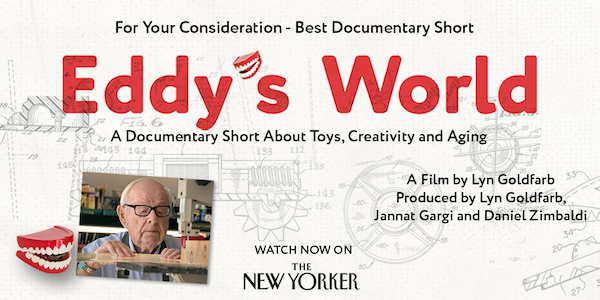 Join Director Lyn Goldfarb, Producer Jannat Gargi, and Subject Eddy Goldfarb
For a special Watch Party and Live Q&A moderated by Bonni Cohen

Thursday, January 7th
Film at 3PM PST/6PM EST
Q&A at 3:20PM PST/6:20PM EST

RSVP HERE
---
An Oscar Winner Made a Khashoggi Documentary. Streaming Services Didn't Want It.
Nicole Sperling reported at The New York Times: "Bryan Fogel's first documentary, "Icarus," helped uncover the Russian doping scandal that led to the country's expulsion from the 2018 Winter Olympics. It also won an Oscar for him and for Netflix, which released the film. For his second project, he chose another subject with global interest: the killing of Jamal Khashoggi, the Saudi Arabian dissident and Washington Post columnist, and the role that the Saudi crown prince, Mohammed bin Salman, played in it. A film by an Oscar-winning filmmaker would normally garner plenty of attention from streaming services, which have used documentaries and niche movies to attract subscribers and earn awards. Instead, when Mr. Fogel's film, "The Dissident," was finally able to find a distributor after eight months, it was with an independent company that had no streaming platform and a much narrower reach. 'These global media companies are no longer just thinking, 'How is this going to play for U.S. audiences?'' Mr. Fogel said. 'They are asking: 'What if I put this film out in Egypt? What happens if I release it in China, Russia, Pakistan, India?' All these factors are coming into play, and it's getting in the way of stories like this.'"
The Village Voice Rises From the Dead
Katie Robertson reports at The New York Times: "The Village Voice, the storied New York alt-weekly that shut down in 2018 after a 63-year run, will live again. Brian Calle, the chief executive of Street Media, the owner of LA Weekly, said on Tuesday that he had acquired the publication from its publisher, Peter D. Barbey. 'I think a lot of people will be hungry for this and I'm superoptimistic,' Mr. Calle said in an interview. He added that he planned to restart The Voice's website in January and would publish a 'comeback' print edition early next year, with quarterly print issues to follow. On Tuesday he hired Bob Baker, a former Voice editor, as a senior editor and content coordinator. Mr. Calle said he wanted to bring back more former staff members who know the paper's tone. He has not yet named an editor in chief."
Dave McNary, Beloved Longtime Variety Film Reporter, Dies at 69
Pat Saperstein and Cynthia Littleton shared the news of their colleague at Variety: "Dave McNary, a veteran reporter who tirelessly covered the film and labor beats at Variety for more than 20 years, died Saturday in Pasadena, Calif. He was 69. McNary suffered a stroke and had been hospitalized since Dec. 19, according to his wife, Sharon McNary, veteran journalist and KPCC-FM infrastructure correspondent. McNary had a more than 40-year career in journalism, much of it spent as an entertainment industry business reporter. He worked for UPI, the Los Angeles Daily News, Pasadena Star-News and others before joining Variety in late 1999. He was a prolific reporter who filed dozens of stories a week, mostly focusing on the independent film business, box office, production in Southern California as well as SAG-AFTRA, IATSE, the Writers Guild of America, the Directors Guild of America and Producers Guild of America. He was known throughout Hollywood's guild community simply as "Dave" and it was recognized that he understood the inner workings of unions better than many guild employees."
Joan Micklin Silver, Director of 'Crossing Delancey,' Dies at 85
Anita Gates shared the story at The New York Times: "Joan Micklin Silver, the filmmaker whose first feature, "Hester Street," expanded the marketplace for American independent film and broke barriers for women in directing, died on Thursday at her home in Manhattan. She was 85…A chance meeting with Joan Ganz Cooney, the co-creator of Sesame Street, at a political fund-raiser led to her work with Linda Gottlieb at the Learning Corporation of America. Together they wrote and produced educational and documentary short films, including "The Immigrant Experience" (1972)."
---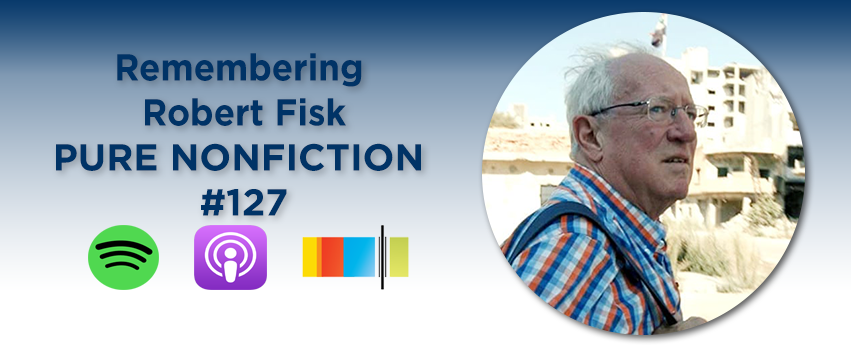 PURE NONFICTION
Episode 127: Remembering Robert Fisk
Journalist Robert Fisk died in October at age 74. He spent decades reporting in the Middle East as a newspaper columnist and the author of books including "Pity the Nation" and "The Great War for Civilization." Filmmaker Yung Chang profiles Fisk in the film "This is Not a Movie."

Pure Nonfiction host Thom Powers interviewed Fisk and Chang at the 2019 Toronto International Film Festival where the documentary has its world premiere.
---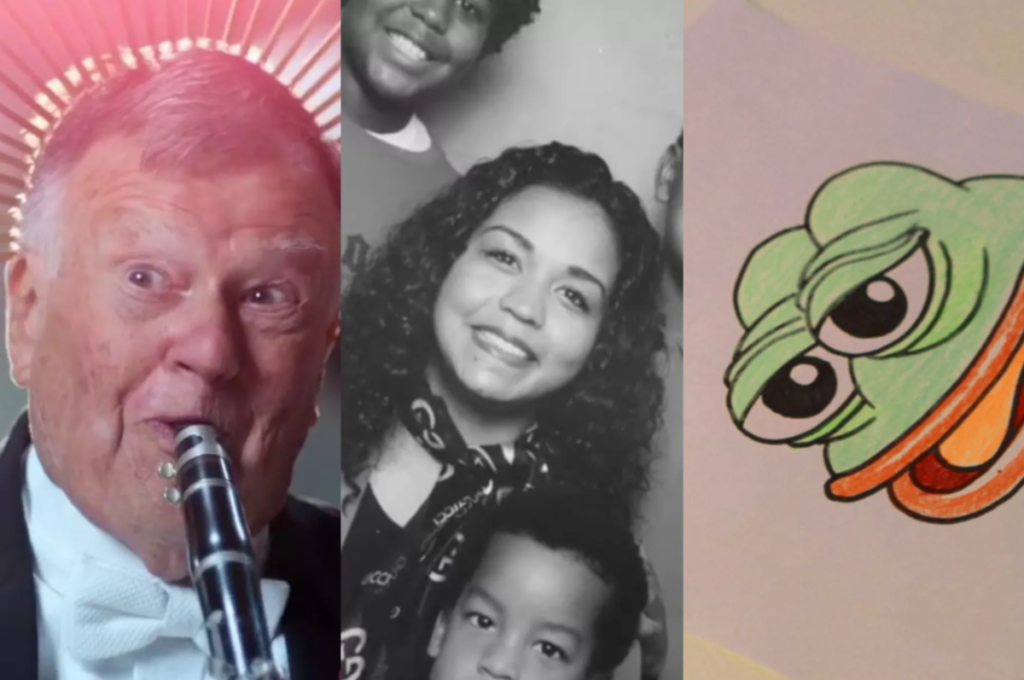 MISCELLANOUS
The 18 Best Documentaries of 2020 (According to Vox)
Alissa Wilkinson put together her favorites for Vox: "Very little felt real in 2020. Time started to slip and slide. Screens became not just entertainment portals but a connection to the rest of the world, where we worked, learned, attended birthday parties and holiday gatherings, played games, and tried to maintain some semblance of real life. So maybe it's appropriate that 2020 was a brilliant year for documentaries, rife with engrossing nonfiction films in every genre — from comedies and dramas to journalistic exposés and category-defying tricksters. They explored mortality and love, showed us the past and the present, and challenged us to engage in the future, even in the midst of an unreal present. Here are my (unranked) picks for the 18 best documentaries of 2020, plus how you can watch them."
The Best Video Essays of 2020 (According to Sight & Sound)
Ariel Avissar, Cydnii Wilde Harris and Grace Lee pieced together their favorites at Sight & Sound: "As with any retrospective article, newsletter or GDPR-compliant email this year, we must begin with the unavoidable acknowledgement of: wow… what a year. But while many essayists may have understandably been less prolific than in previous years, this year's turmoil may have incited an even stronger drive towards the ways we can connect with each other virtually. Last year, the word 'community' was suggested as an overarching theme for the poll, and if a theme has emerged through this year's results it would be an evolution of that same communal spirit into one of collaboration. It has repeatedly been collaborative projects that have helped inspire new ideas in a time when motivation wasn't easy to find and allowed us to feel closer when we physically cannot be…We hope this poll continues to contribute to the ongoing conversation among creators and lovers of video essays worldwide, and that next year will see even more opportunities and venues for collaborating on, making and sharing this form that we are all so enthusiastic about; and also, you know, fewer fires and plagues? Here are the results…"
The Limitations and Breakthroughs of Teaching Filmmaking Over Zoom
Robert Greene shared his teaching experiences at Hyperallergic: "I teach documentary filmmaking at the Murray Center for Documentary Journalism at Mizzou. One basic lesson about filming interviews is that you should try to place your subject in an environment where they feel comfortable. Filming someone in their own home is common; it's relaxing, and people can be themselves. When Yance Ford switches on his camera to talk to my class over Zoom, he's in what looks like his home office, but it could be a bedroom. I don't ask. The Oscar-nominated director of Strong Island is wearing a T-shirt and clearly feeling chill. Holding classes over Zoom has become a necessity in a pandemic. We used to fly in visiting artists, and it was a real loss when all that was cancelled. The now-ubiquitous Zoom image is draining for students and professors alike. But I've had Yance talk to my students many times, and this is the best class we've done. The insights flow freely. He holds his face close to the camera, not unlike the signature image of Strong Island. He discusses the mechanics of that close-up interview technique that helps give the movie its unique intensity. Thousands of miles away, my students lean forward to watch their own screens. Something potent happens when he maneuvers his face into the exact same angle and distance from the camera as in his film. 'Like this,' he says. And I can see them get it."
The issue begins with Ashley Clark on the new restoration of Greaves's long-lost Nationtime: "Financed, produced, directed, and chiefly shot and edited by Greaves himself, Nationtime is a pulsating record of the National Black Political Convention that took place in Gary, Indiana in March 1972. As observed by scholar Leonard N. Moore, a key aim of this three-day event was to end the intense feud that had effectively divided black activists into two broadly defined camps—integrationists and Black nationalists—in the four years following King's assassination. The NBPC brought together around 8,000 people, including 4,327 official delegates, Black elected officials from multiple states, veterans of the civil rights movement, and Black Power advocates. They sought to find consensus on a political strategy that would mobilize Black political power at all levels nationwide, and guide them through the looming 1972 election season."
Nomadland's Mix of Truth and Fiction Moved Me Like No Other Movie in 2020
In Slate's annual Movie Club, film critic Dana Stevens emails with fellow critics—this year, Justin Chang, Odie Henderson, and Alison Willmore—about the year in cinema: "Rewatching parts of Nomadland for this post, I found myself remembering all the other 2020 movies that brought together documentary and fiction elements in bold or funny or unsettling ways. There was the Ross brothers' sort-of-but-then-not-documentary Bloody Nose, Empty Pockets, the record of a Las Vegas dive bar's final day in business—except that the film was actually shot at a still-operational bar in New Orleans, using a group of regulars at that establishment to tell versions of their own real-life stories in this semi-fictionalized context. It was impossible to know for sure which situations were scripted and which were discovered by the Rosses' fly-on-the-wall camera, but by the time this portrait of a ragtag community weaved its way to a boozy, Percy Sledge–scored finale, it didn't seem to matter. Remember the moment late in this film when someone presents the barflies with a cake bearing the message "This Place Sucked Anyway," then everyone heads outside to the parking lot with sparklers? That sounds like the ideal celebration plan for New Year's Eve 2020. And Alison, I'm in agreement about Kirsten Johnson's brilliant Dick Johnson Is Dead, the veteran documentary filmmaker's playful thought experiment about the impending death of her beloved Alzheimer's-afflicted father. The movie progresses from whimsical to shattering in a masterfully paced series of staged patricidal vignettes—and then, in perhaps my favorite last shot of the year, swings impossibly back to whimsical again."
---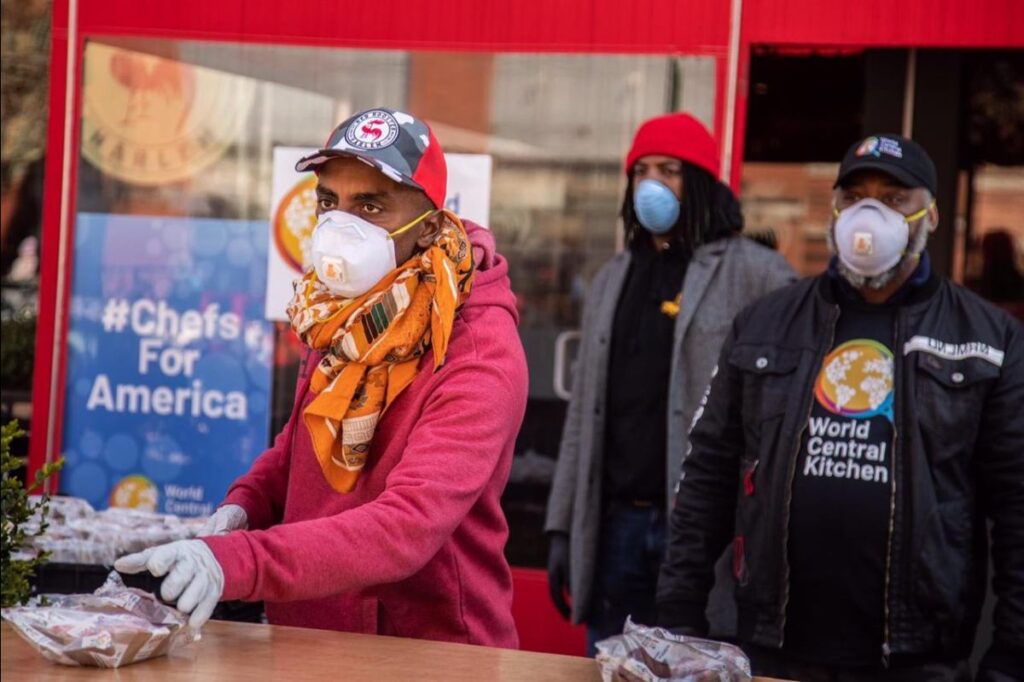 DOC NYC ALUMNI
Frank Matson & Guy Fieri's Restaurant Hustle 2020: All On The Line
2020 DOC NYC American Perspectives
Will be made available via Discovery+ today.
(pictured above)
Ramona S. Diaz's A Thousand Cuts
2020 DOC NYC Short List: Features
Will be broadcast as part of PBS's Frontline on January 8th.
Katrine Philp's Beautiful Something Left Behind
2020 DOC NYC Winner's Circle
Will be released via virtual cinemas on January 8th.
Jerry Rothwell's The Reason I Jump
2020 DOC NYC Winner's Circle
Will be released via virtual cinemas on January 8th.
Bryan Fogel's The Dissident
2020 DOC NYC Investigations
Will be released via VOD on January 8th.
Deborah Shaffer & Rachel Reichman's Queen of Hearts: Audrey Flack
2019 DOC NYC Art + Design
Will be released on VOD & DVD on January 12th.
---
FEATURED STREAMING DOC SHORT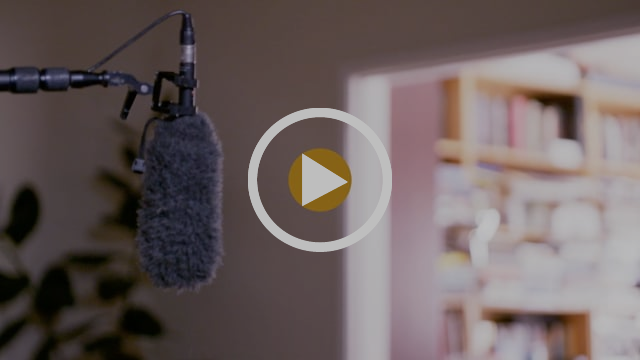 Directed by Daniel Reis
"I wanted to share this as a holiday thank-you not just to our audience but also to our very brave and professional production crew around the world, whom you'll see at various points wearing masks as they hold color cards or microphones. Room tone is essentially the crew's gift to an editor; by recording it, they're making my work easier. With that in mind, I'm sending this out as my gift to them."
---
FUND THIS PROJECT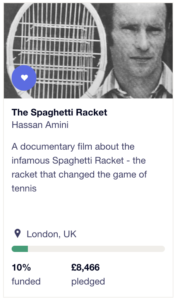 Crowdfunding has become an integral means of raising capital for documentary filmmakers around the globe. Each week we feature a promising new project that needs your help to cross that critical crowdfunding finish line. This week's project:
The Spaghetti Racket
Directed by Hassan Amini
Goal: $109,384