Monday Memo: AmDoc Announced 'Artist Mental Health Fund' for BIPOC and More
June 22, 2020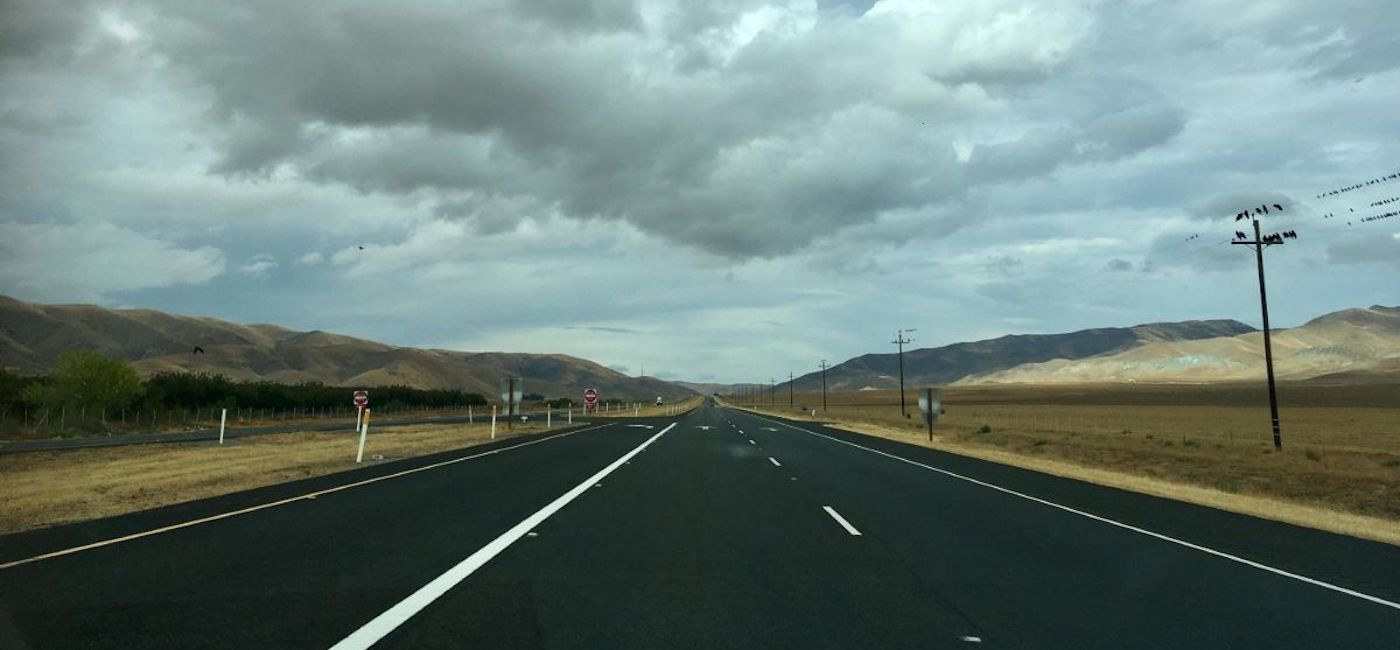 Out in the greater world, it's been a week of extreme ups and downs, but in doc news there has been much to celebrate in the past seven days. Some of the highlights include American Documentary's announcement of an 'Artist Mental Health Fund' for BIPOC, an excellent IndieWire webinar on finishing docs in quarantine featuring a bunch of DOC NYC alums, the launch of Grasshopper's new curated streaming service, Projectr, and the foundation of NAQFA, the North American Queer Festival Alliance, by a variety of LGBTQ film festivals from around the country. Plus, Le Cinéma Club is streaming Madeline Anderson's hard to find I Am Somebody, and it turns out the Ross Brothers have released not one, but two docs this year. Read on and stay safe!
– Jordan M. Smith
---
HEADLINES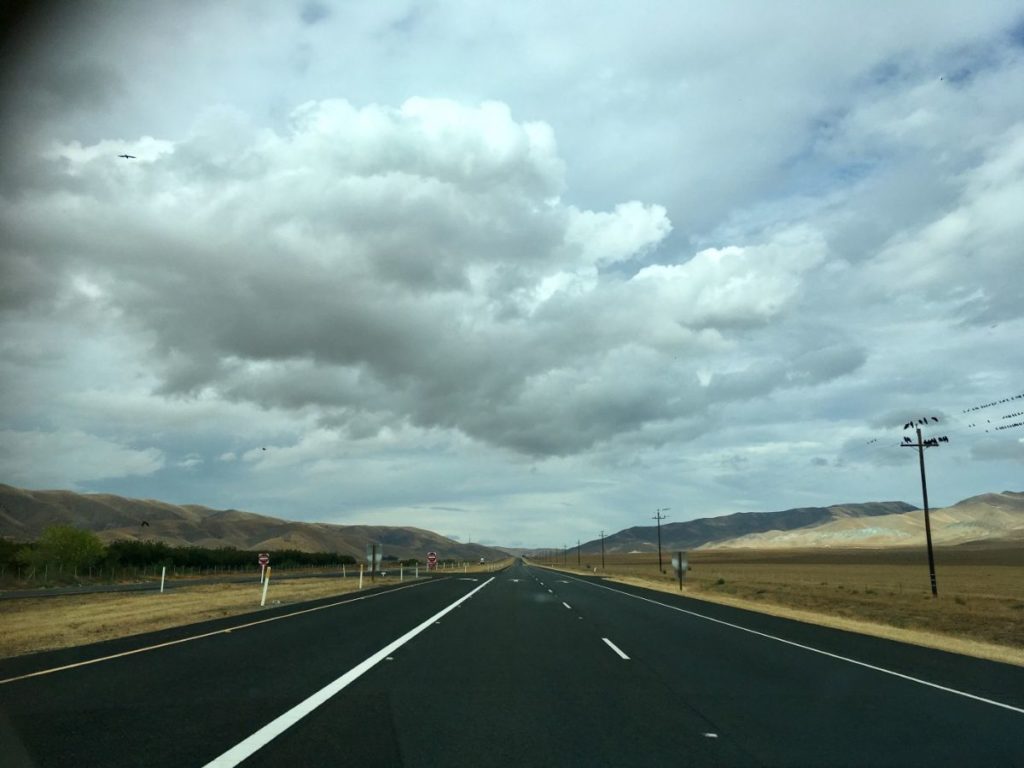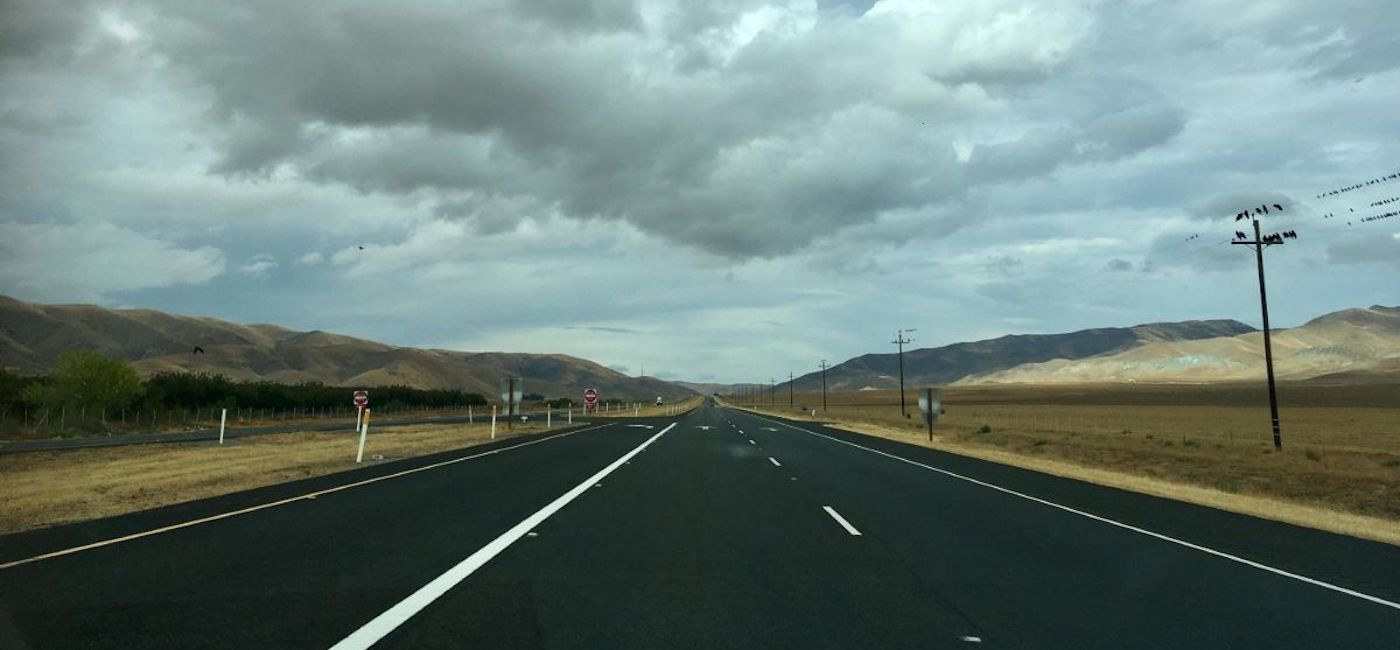 The Documentary Film Industry Must Chart A New Path Forward
At Medium, Firelight Media's Director of Partnerships and Engagement Sonya Childress predicts an industry reckoning: "The first six months of 2020 ushered in a level of tumult that is both tragic and relentless. The sibling pandemics of racism, poverty, and misogyny, have been joined by a terrifying new addition, Covid-19, with climate change trailing not far behind. The speed at which we are called to respond to each calamity is dizzying. It's as if every social safety net is being stress-tested, simultaneously, exposing weaknesses at every turn. Simply put, the very foundation of our society has fractured, and no superficial measure will repair this rupture. This year is not asking, but demanding questions of us: Who do we want to be? What future are we creating? And what structures must fall in order to build a new foundation? These questions are being asked across the art world, publishing, theater, in philanthropic boardrooms and newsrooms. Calls for accountability, calls for a shift in resources, calls for a new lens. That these calls have crescendoed as Black, Indigenous and people of color (BIPOC) are feeling the brunt of each pandemic, is no coincidence. The communities on the frontlines of the intertwined pandemics are also on the frontlines of demanding a new normal. Those who have spent decades laying band-aids over ruptures are hearing demands to change, or step aside. And those who have spent decades screaming out about the ruptures are stepping into their power, no longer appeased by superficial gestures. The independent nonfiction film sector is not immune to these calls for change, and a reckoning is afoot. Voices from across the field have spent years diagnosing problems that plague the industry."
How to Finish a Documentary in Quarantine, from Zoom to Plexiglass Shields
Anne Thompson shared the webinar, featuring Josh Braun, Alex Gibney, Dawn Porter, and AJ Schnack, at IndieWire: "While Hollywood has remained in lockdown, non-fiction filmmakers have continued getting things done with a smaller footprint. Check out our live webinar, above, to learn how documentary producers, directors and sellers are getting past the multiple impediments to getting their films to market. IndieWire brought together a panel of industry players to share their adaptations to shutdown, from how to make Zoom interviews look good, sharing data remotely, and grilling a live subject safely to a slowed-down post-production schedule."
The 2021 Oscars Will Be Delayed
Brooks Barnes broke the news for The New York Times: "The Academy of Motion Picture Arts and Sciences said on Monday that it would push back the next Oscars ceremony to April 25 from Feb. 28, citing the coronavirus pandemic. The postponement, the fourth since the Academy Awards were introduced in 1929, could prompt the Golden Globes and other entertainment award shows to recalibrate. The eligibility window for best picture consideration at the coming Academy Awards was extended to Feb. 28 instead of Dec. 31. to make up for the closing of theaters between March and June. The academy did not say whether the April 25 show on ABC would involve the usual red carpet and live audience."
Grasshopper Film Launches Projectr, A New Curated Streaming Platform
Kate Erbland of IndieWire reported on the launch: "The streaming pool just keeps getting deeper. Joining fellow boutique distributors like Kino Lorber, Film Movement, and Cinema Tropical, Grasshopper Film is now making the jump into the streaming world, armed with the brand-new Projectr, a deeply curated platform that already boasts films from auteurs like Bong Joon Ho, Claire Denis, Hong Sangsoo, and Pedro Costa…Available today, Projectr will function as both a traditional streaming platform and one of many forward-thinking outlets for 'virtual cinema' in a time when the ability to catch a movie at a brick-and-mortar theater is in constant flux. That distinguishes it from likeminded cinephile showcases like the Criterion Channel, in that Projectr audiences will be exploring new releases as well as the substantial library of international cinema it has acquired since Krivoshey, who previously ran Cinema Guild, started the label five years ago."
AMC Theatres Reverses Course, Will Require Face Masks Upon Reopening
Pamela McClintock reported the change at The Hollywood Reporter: "AMC Theatres said Friday that it is reversing course and will require customers to wear face masks when reopening its theaters next month. On Thursday, AMC CEO Adam Aron unveiled the company's reopening plan for its U.S. theaters, which includes a slew of enhanced sanitary and social distancing measures developed in conjunction with numerous experts. AMC, the third-largest circuit in the country, said it would strongly encourage customers to wear masks, and require them to if so ordered by local authorities. In an interview with Variety, Aron elaborated and said he didn't want to make masks a requirement and be drawn into a political controversy. (The Trump campaign has made headlines around the world for not requiring supporters to wear masks at a rally scheduled for Saturday in Tulsa). Aron's remark sparked an immediate furor on social media. AMC plans on opening 450 or so of its U.S. theaters July 15, while all 600 should be open by July 24, in time for Disney's Mulan and Warner Bros.' Tenet. In its Friday statement, AMC said it quickly realized that it hadn't gone far enough in its mask policy, based on the outcry from customers (patrons are still expected to be allowed to take off masks to eat or drink concessions). Regal Cinemas also confirmed Friday that it would require guests to wear masks at its locations. 'As related to our employees, guests will also be required to wear masks. Disposable masks will be made available as needed,' the chain said in a statement. Thursday's backlash to AMC was unwelcome news for cinema owners and Hollywood as they ramp up to once again release movies on the big screen. The plan has been to convince consumers that a theater is safe amid the ongoing novel coronavirus pandemic."
---
ON THE FESTIVAL CIRCUIT

LGBTQ Film Festivals Announce North American Queer Festival Alliance
Announced via press release: "The premiere North American LGBTQ film festivals: Frameline (San Francisco), Inside Out (Toronto), NewFest (NYC), and Outfest (Los Angeles), today announced their commitment to supporting LGBTQ film and filmmakers across their markets through the formation of NAQFA: the North American Queer Festival Alliance. This alliance will work collaboratively to produce, present and expand initiatives and programming while offering support to the LGBTQ film festival sector in the US and Canada. The announcement was made today by the Executive Directors of each festival, James Woolley of Frameline, Andria Wilson of Inside Out, David Hatkoff of NewFest and Damien S. Navarro of Outfest. The Alliance's first collaborative event will be a live Conversation and Celebration with the talent behind DISCLOSURE, a documentary that was acquired by Netflix after its world premiere at the 2020 Sundance Film Festival, that explores the history and visibility of transgender people in films and television. DISCLOSURE will be available worldwide on Netflix beginning June 19, 2020."
American Black Film Festival Launch Film Life Foundation
Announced via press release: "With a 24-year track record of creating opportunities for people of color in the film industry, American Black Film Festival (ABFF) founders Jeff and Nicole Friday today announced the launch of Film Life Foundation (FLF), a nonprofit dedicated to spearheading diversity, inclusion and social justice initiatives. Sony Pictures Entertainment, which has been an ongoing supporter of the American Black Film Festival, is on board as the first major donor for the foundation. The Fridays plan to use their event expertise and passion for the transformative medium of film to bring people of different backgrounds, cultures and perspectives closer together to tackle important social issues and to spark engagement between people of African descent and the broader society."
KVIFF Eastern Promises Presents Selected Projects
Announced via press release: "KVIFF Eastern Promises Industry Days has just published 41 selected film projects, which will be presented in Works in Progress, First Cut + Works in Progress, Docs in Progress, Works in Development – Feature Launch and Eurimages Lab Project Award. The presentation of the projects will take place on Monday 6, Tuesday 7, and Wednesday 8 July. The most promising projects, selected by international juries, will be supported by prizes worth a total of 165,000 euros…The Docs in Progress presentation will feature 8 projects from Central and Eastern Europe, the Balkans, the former Soviet Union, the Middle East and North Africa in the late stages of production and post-production. More about projects here . The jury will include Salma Abdalla (Autlook), Rada Šešić (film consultant and curator) and Charlotte Cook (Field of Vision). The online presentation will take place on Wednesday 8 July from 14:00 to 16:30."
22nd Edition of Docaviv Festival Is Ready To Kick Off
Announced via press release: "The 22nd edition of Docaviv Film Festival will take place in Tel Aviv on September 3–12. Over 120 new local and international documentaries will be screened at the festival this year. The festival's 21st edition broke an all-time record with 67,000 viewers. Docaviv is the largest film festival in Tel Aviv, and the only one in Israel dedicated exclusively to documentaries. This year's edition will take on a hybrid format, with both in-person and online screenings—all in compliance with social distancing guidelines. Events will take place indoors and outdoors throughout the city, and on the festival's website. This year's festival sees the introduction of a new award category called Beyond the Screen. The nominees for this award are Israeli and international films whose subjects work to change our political, social and ecological reality. Anchored in current events, these films have the power to transcend the screen and generate real change. The winner of the Best Israeli Documentary award will receive a total of NIS 170,000: a NIS 70,000 prize, courtesy of Frank Lowy, and a NIS 100,000 grant from Docaviv, to be used towards promoting the winning film in preparation for the Academy Awards campaign. This is Israel's largest prize for documentary filmmaking. Other honors include the Mayor's Award for Best Debut Film, Special Jury Award, the Yossi Kaufman Best Director Award, as well as the Editing, Cinematography, and Research awards."
NewFest at The Center Presents Pier Kids
Announced via press release: "On Tuesday, June 23rd at 8pm EST NewFest, in partnership with DOC NYC, be hosting a virtual Q&A with director Elegance Bratton and producer Chester Algernal. **Note: We're providing an option for FREE tickets to the film to promote accessibility, as well. PIER KIDS follows homeless queer and trans youth at Christopher Street Pier over the course of five years to understand what it means to be black and queer 50 years after Stonewall. The documentary interrogates the meaning of community, both within at-risk LGBT youth of color and in the larger gay community as well."
---
MISCELLANEOUS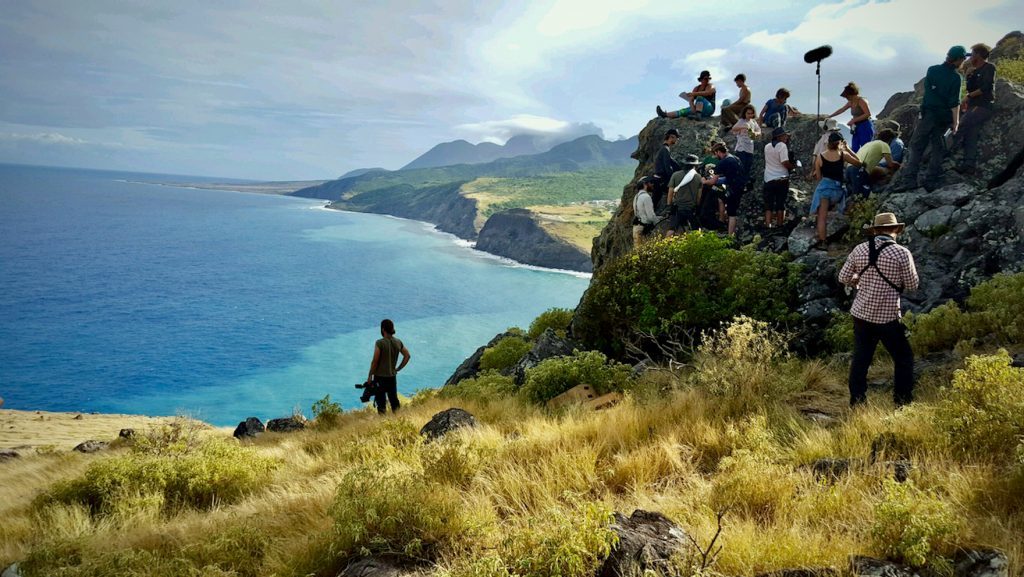 PBS To Host Documentary Roundtable
Announced via press release: "The Peabody Awards Board of Jurors has announced the winners of the Peabody Awards. PBS was among 60 nominees for the most compelling and empowering stories released in 2019 across TV, radio and digital media…PBS scored the most nominations with 11, followed by HBO with seven…On Tuesday, June 23, PBS will partner with Peabody to present conversations with all 10 directors of this year's winning documentaries. Streaming on PBS platforms, the panels will be moderated by Tabitha Jackson, director of the Sundance Film Festival, and will address a wide range of pressing social issues."
On the Ross Brothers' Second Star to the Right and Straight on 'Til Morning
At The Talkhouse, Braden King spoke to the filmmakers about their under-the-radar doc, which captures the making of Benh Zeitlin's Wendy: "The Ross Brothers' fifth category-obliterating feature, Bloody Nose, Empty Pockets, a beautifully tipsy, seemingly vérité chronicle of the closing night of a Bukowski-worthy dive bar on the outskirts of Las Vegas, premiered at the 2020 Sundance Film Festival to well-deserved acclaim and much discussion about the line between fiction and non-fiction. The film's distributor, Utopia, is set to host one-day virtual screenings for National Dive Bar Day on July 8 before a wider release on July 10. One thing you can always be sure of with the Ross Brothers, though, is that there is always more to the story. It turns out that Bloody Nose might not exist at all without another film Bill and Turner Ross released much more quietly via the tweet above during the early days of the COVID-19 quarantine: an astonishingly poetic 60-minute chronicle of the making of Benh Zeitlin's Wendy, called Second Star to the Right and Straight on 'Til Morning. It's the best thing I've seen since coronavirus kicked in (and, you know, we've all been watching a lot of movies). So, I got on a call with Bill and Turner Ross to talk about the film."
Anaïs Clanet, Urban Team on New Documentary Sales Banner Reservoir Docs
Melanie Goodfellow reported the story at Screen Daily: "Paris-based documentary sales agent Anaïs Clanet, who previously operated under the banner of Wide House, has launched a new company called Reservoir Docs. It will operate under the umbrella of Frédéric Corvez's film company Urban Group. Clanet will be responsible for sales and acquisitions and will receive administrative and marketing support from the wider Urban team under the new structure. 'It will enable me to focus mainly on sales and acquisitions without having to worry about the day to day running of a company,' commented Clanet. The veteran documentary sales agent is a respected figure in the international documentary scene whose recent titles have included I Am Not Your Negro and Talking About Trees. The creation of Reservoir Docs follows the decoupling of Wide House, which was spearheaded and run by Clanet, from Loic Magneron's Paris-based sales company Wide Management."
IFP to Hold Virtual Watch & Talk of The Seventh Fire
Announced via press release: "Join IFP for a special Q&A for the film The Seventh Fire, which follows Rob Brown, a Native American gang leader on a remote Minnesota reservation who after being sentenced to prison for a fifth time, he must confront his role in bringing violent drug culture into his beloved Ojibwe community. The Q&A will take place on Tuesday, June 30th at 7 PM EST with director Jack Riccobono, composer Nicholas Brittell and subject Rob Brown. RSVP here. Also, the film is available to view ahead of the Q&A for free on Tubi."
Fire Light Media's Doc Lab Open Call Deadline Extended to June 29th
Announced via press release: "The Firelight Media Documentary Lab is an 18-month fellowship program that supports filmmakers from racially and ethnically underrepresented communities working on their first or second feature length documentary film. The Lab provides filmmakers with customized mentorship from prominent leaders in the documentary world, funding, professional development workshops and networking opportunities…to answer all of your questions about the 2020 Doc Lab, we'll be hosting a webinar on June 23rd from 1-2pm ET."
Non-Fiction journal is Now Accepting Pitches for Volume 2
Announced via press release: "Non-Fiction is a bi-annual print journal from Open City Documentary Festival. The publication aims to offer a space for considered, critical and creative responses to non-fiction, featuring contributions offered in response to moving image, audio or cross-media, both contemporary and historical. Each issue will contain new writing responding to a theme. You can find out more about the publication here, and order a copy of the first issue here. The second issue is due to be published Autumn/Winter 2020, and will collect contributions relating to the theme of NETWORK. Our call for pitches is open now. Proposals for articles need to be sent to us by July 24th latest."
---
NEW RELEASES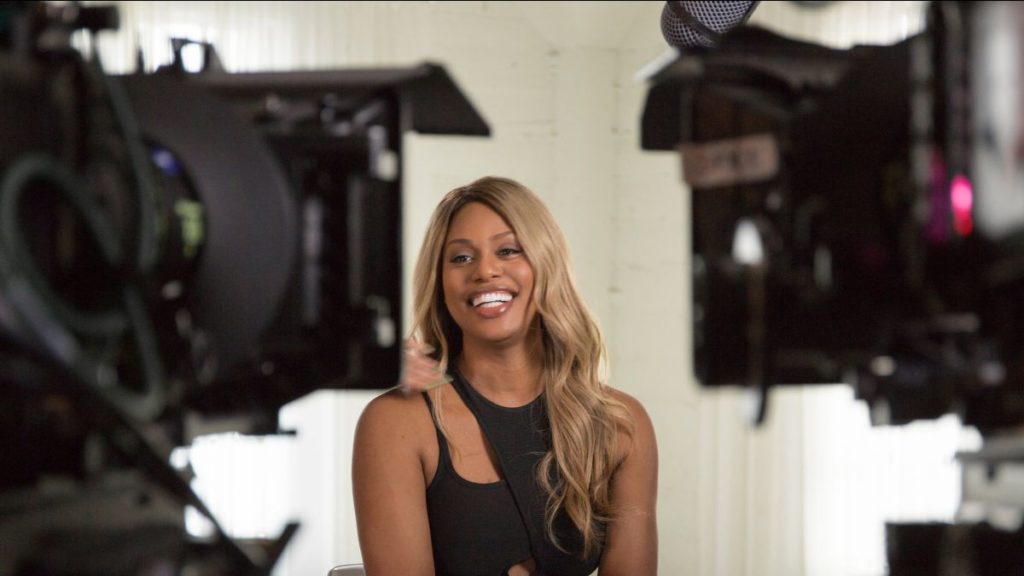 Disclosure
(In)visible Portraits
Seahorse: The Dad Who Gave Birth
The Pollinators
Bully. Coward. Victim.: The Story Of Roy Cohn
Dads
---
DOC NYC ALUMNI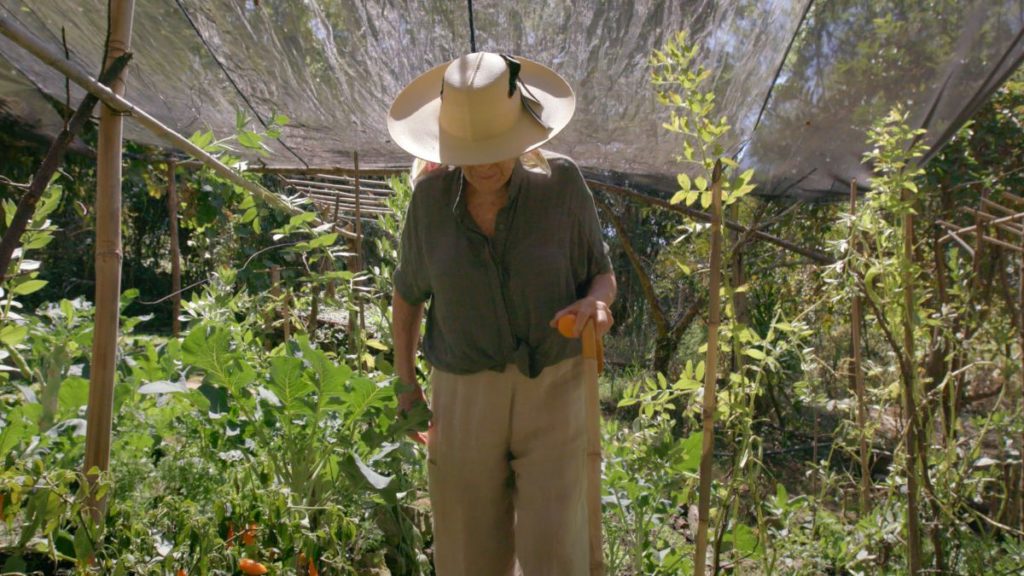 Peter Medak's The Ghost of Peter Sellers
2018 DOC NYC Behind The Scenes
Will be released on DVD by Passion River on June 30th.
Spencer Wolff's Stop
2014 DOC NYC Metropolis
Will be released on DVD by Kino Lorber on June 30th.
Harry Mavromichalis' OLYMPIA
2018 DOC NYC Centerstage
Will be released online on July 9th.
---
DOC SHORT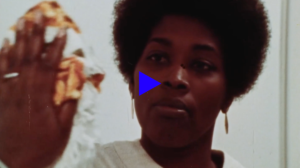 Directed by Madeline Anderson with Ralph Abernathy, Coretta Scott King & Andrew Young
"A vivid and compassionate chronicle of a nurses' strike in Charleston by the first African-American woman documentarian."
­­Strike On Film: Madeline Anderson's 'I Am Somebody' (1970)
Mimi Howard writes on the film at Another Gaze: "As Anderson's film suggests, such successes rarely happen without tapping into a broader political imaginary, attacking capital in its particularity and diffusion, and pulling 'un-organised', casualised bodies into the fold of solidarity. Strikes might have to become more general; unions have to be ready to become political to the best of their abilities. They might have to, simply because other people are watching. At the end of 'I Am Somebody', Brown, wearing her union cap, looks out onto the harbour, seagulls gliding across the surface. 'If I didn't learn but one thing,' she says, 'it was that if you are ready and willing to fight for yourself, other folks will be ready and willing to fight for you.' Like water, solidarity fills gaps, rushes in."
---
FUND THIS PROJECT
Crowdfunding has become an integral means of raising capital for documentary filmmakers around the globe. Each week we feature a promising new project that needs your help to cross that critical crowdfunding finish line.
This week's project:
No Sunshine in Here
Directed By
Karoline Maia
Funding Goal: $15,000