Monday Memo: Fall fest news from TIFF, NYFF, IDFA & more
August 31, 2020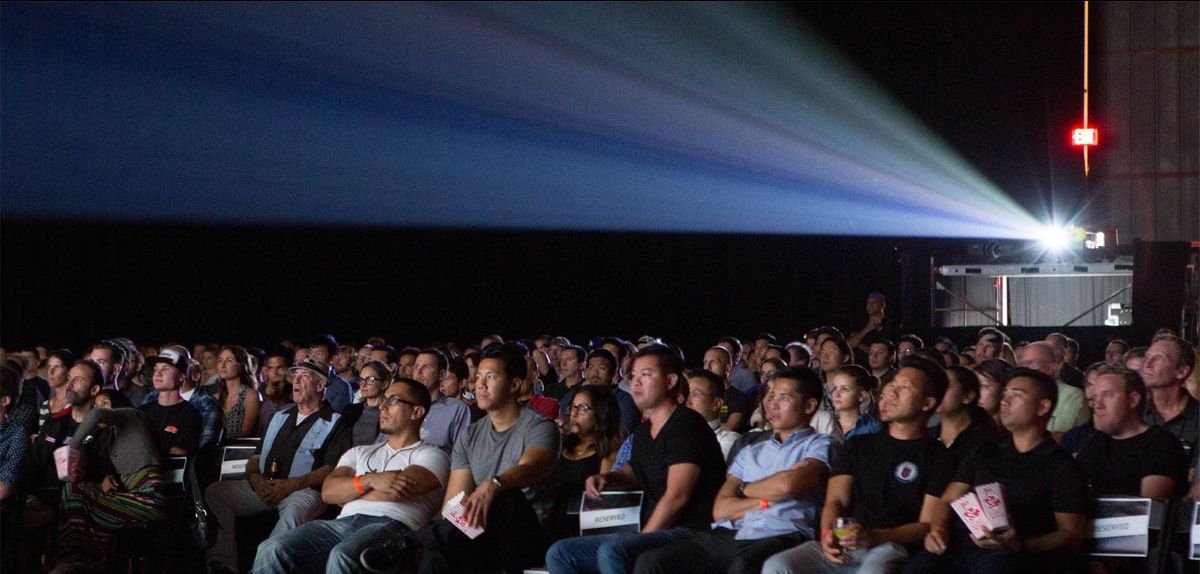 Lots happening lately – Chicken & Egg Pictures announced a new filmmaker relief fund, Usama Alshaibi and Adam Sekuler organized the online anthology film Cinema-19 in which filmmakers cinematically responded to the pandemic, the MIT Open Documentary Lab launched a new conversation series on deepfake technology, our own Thom Powers talked about this year's TIFF doc lineup, and UnionDocs is in the last stretch of their fundraiser for their socially distanced programming efforts. Pitch in, read on and watch as many new releases as possible!
– Jordan M. Smith
---
HEADLINES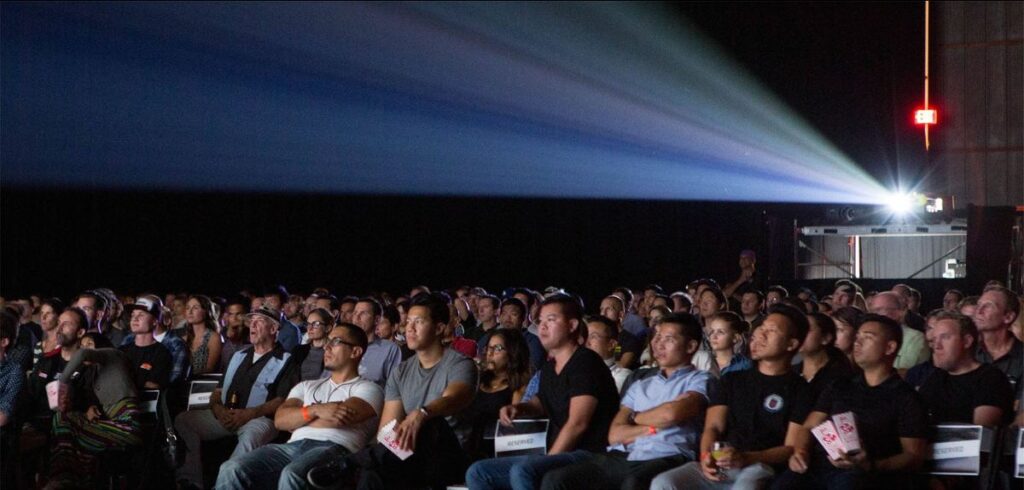 The Cineuropa staff reported the announcement: "The European Film Academy and EFA Productions have announced the EFA Documentary Selection, a list of 13 European documentaries recommended for a nomination for this year's European Film Awards. There are 14 European countries represented in this year's EFA Documentary Selection. The EFA Documentary Committee, consisting of EFA Board Members Graziella Bildesheim (Italy) and Henning Kamm (Germany) as well as documentary experts Veton Nurkollari (Kosovo), Rada Šešić (Bosnia and Herzegovina/The Netherlands/Croatia), Elena Subirà i Roca (Spain) and Alex Szalat (France) decided on the EFA Documentary Selection. EFA Members will now vote for five documentary nominations. Based on these nominations, the EFA Members will then elect the 'European Documentary 2020', which will be announced during the awards ceremony on 12 December in Reykjavik."
Announced via press release: "Chicken & Egg Pictures, a leader in supporting women and gender non-conforming nonfiction filmmakers, announced today that they have launched the AlumNest Relief Fund to offer support to their alumni filmmakers going through financial hardship due to the effects of COVID-19. Since its inception in 2005, Chicken & Egg Pictures has awarded over $8 million in grants and provided creative mentorship to over 320 talented, diverse women and gender non-conforming nonfiction directors from around the world. The AlumNest Relief Fund was established as an emergency response initiative following Chicken & Egg Pictures' spring survey of grantees in their AlumNest alumni program to determine how the pandemic has impacted their lives. From the survey, they found that 64% of their global filmmaker respondents have experienced loss of jobs such as permanent employment, gigs, and work for hire at the start of the pandemic; and 60% have indicated the crisis has had an impact on their emotional and mental health. Many filmmakers lost all or nearly all their sources of income and indicated that the professional and personal issues they are facing are interrelated, with one issue triggering or exacerbating another. Over $230,000 has been raised for the ​Relief Fund thus far, which will provide grants of $1,000 to Chicken & Egg Pictures supported filmmakers from around the world who have been financially impacted due to COVID-19​."
Scott Macaulay shared the project via Filmmaker Magazine: "In the brisk, 43-minute anthology film, Cinema-19, a group of experimental filmmakers respond to the coronavirus pandemic with diverse and imaginative results. The films are all 190 seconds long and, say the curator/organizers, filmmakers Usama Alshaibi and Adam Sekuler, 'do not attempt to summarize the pandemic, but instead focus on the personal, the political, the sensual, the distant, the abstract, and the absurd.' Highlights include Courtney Stephen's poetic essay film on irises, hundreds of which she encountered on walks in the five-mile radius she and her mother were confined to during quarantine. ('This is a trick,' she says in voiceover. 'When you decide that what you're looking for is exactly what's around you, life improves.') The short contains one particularly brilliant cut from irises to a new sort of flora that's erupted across the land these last few months."
Katerina Cizek announced the new MIT Open Documentary Lab series: "Deepfakes first arrived on the scene in the form of celebrity pornographic videos, revenge porn, fake news, hoaxes, and financial fraud. Now, artists, documentarians and activists have also gotten their hands on deepfake tech — or synthetic media — to expose, challenge, enlighten, provoke and even protect. Deepfakes are a suite of AI technologies that enable video face-swapping, puppeteering and voice manipulation. Its malicious uses have triggered moral uproar and confusion in the media. But our colleagues at witness.org have recommended in an important study that instead of panicking, we might do better to prepare. 'Rhetoric about the 'end of truth' plays into the hands of people who already are saying you can't believe anything – and that is neither true of most audiovisual material, nor true yet for deepfakes. We should not panic but prepare instead,' says Sam Gregory, Program Director at Witness. So at Co-Creation Studio, we have partnered with Witness to present a new weekly web talk series that examines the potentials and perils of this tech for documentary, art and journalism, especially within the context of dis- and mis- information."
Shared by Tom White at Documentary Magazine: "In this most tumultuous of years, 2020 is also shaping up to be a transformational year for IDA, lockdown notwithstanding. For one, there's the much-anticipated digital rendition of Getting Real 2020 a month away, and the first of three Getting Real NOW conversation just having been launched. We also added five new staff members—Getting Real Programmers Stephanie Owens, Nat Ruiz Tofano and Christina D. King; Associate Communications Manager Sally Márquez; and Membership & Individual Giving Manager Veronica Monteyro. And last month, we witnessed a transition at the top of the IDA Board, with Brenda Robinson succeeding Kevin Iwashina as president. Robinson, an entertainment attorney and executive producer for numerous documentary and feature film projects as well as scripted and unscripted television programming, has served on IDA's Board since 2018—when Iwashina, senior associate at Endeavor Content, took the reigns as president, succeeding Marjan Safinia. Over the course of his nine-year tenure on the Board, Iwashina has witnessed a number of major milestones in IDA's history, including the first Getting Real, in 2014, under former executive director Michael Lumpkin; the transition from Lumkin to current executive director Simon Kilmurry; and the launch of the Enterprise Documentary Fund. Documentary spoke with Robinson and Iwashina by Zoom last month about passing the baton, IDA's growth in the community, and the challenges that lie ahead."
Patrick Kingsley of The New York Times shared the update: "When the producer and two directors of Honeyland returned to the setting of their documentary in North Macedonia for the first time since it earned two Oscar nominations in February, something fundamental had changed. The film chronicles the tensions between Hatidze Muratova, a local beekeeper, and a farmer in the remote hamlet of Bekirlija. Squeezed between two rocky hills and circled by imperial eagles, the village was still reachable only in an off-road vehicle, via a steep, rutted track. Most of the houses were still in ruins, slowly sliding into the undergrowth. And Hatidze Muratova, one of the hamlet's last inhabitants and the star of Honeyland, was still waiting for the filmmakers with a smile and a strong coffee. But Ms. Muratova's cramped, dark living room, site of the movie's most moving scene, no longer felt lived in. 'Now this place and these people are different,' said a wistful Ljubomir Stefanov, one of the film's two co-directors, sitting in Ms. Muratova's garden. 'And I can feel that she feels that this is not her only home.' That was largely thanks to Mr. Stefanov and his fellow filmmakers. Using prize money won by the film, he and his colleagues had found her a new house in Dorfulija, a larger and wealthier village about half an hour's drive away. She now divides her time between the two villages."
---
DOC BOOKS
Story Movements: How Documentaries Empower People and Inspire Social Change By Caty Borum Chattoo "In Story Movements: How Documentaries Empower People and Inspire Social Change, producer and scholar Caty Borum Chattoo explores how documentaries disrupt dominant cultural narratives through complex, creative, often investigative storytelling. Featuring original interviews with award-winning documentary filmmakers and field leaders, the book reveals the influence and motivations behind the vibrant, eye-opening stories of the contemporary documentary age." Now Available via Oxford University Press
---
ON THE FESTIVAL CIRCUIT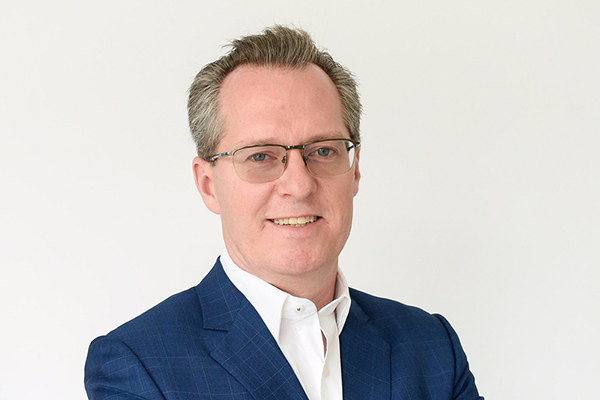 Jillian Morgan spoke with TIFF's doc programmer for Realscreen: "A selection of documentaries have been added to the Toronto International Film Festival's (TIFF) 2020 lineup, joining the recently-announced 11 non-fiction titles set to screen at this year's hybrid digital-physical event. This year's Special Events lineup includes the documentary Underplayed (Stacey Lee; Canada), about "radical" female artists breaking the "rhythm of inequality" in the electronic-music industry; Matthew Heineman's The Boy from Medellín (U.S.), offering viewers a front-row seat to Colombian musician J Balvin as he is forced to define his voice amidst the largest protests his country has seen in decades; and The Truffle Hunters (Michael Dweck, Gregory Kersha; Italy/U.S./Greece), in which a handful of men hunt for the rare and expensive white Alba truffle deep in the forests of Piedmont, Italy. TIFF is also celebrating the 25-year anniversary of Planet Africa. Created in 1995 by the festival's co-head Cameron Bailey, the program was dedicated to cinema from Africa and the African diaspora, and ran for 10 years."
Announced via press release: "Film at Lincoln Center announces Spotlight for the 58th New York Film Festival (September 17 – October 11). The new Spotlight section is NYFF's showcase of sneak previews, gala events, screenings with live elements, and other special evenings…Among the highlights are David Byrne's American Utopia, Spike Lee's filmed version of the exuberant Broadway musical; the newly unearthed Hopper/Welles, an extraordinary record of an intimate poolside chat between Orson Welles and Dennis Hopper; the World Premiere of Sofia Coppola's On the Rocks, a lighthearted comedy of New York family dynamics, centered on a father/daughter duo played by Rashida Jones and Bill Murray; and The Human Voice, Pedro Almodóvar's first English-language film, adapted from a Jean Cocteau play and starring Tilda Swinton. Spotlight also features two timely documentaries: Liz Garbus and Lisa Cortés's All In: The Fight for Democracy, which confronts the racist history and present-day reality of voter suppression in the United States, anchored by interviews with Stacey Abrams; and David Dufresne's The Monopoly of Violence, a powerful indictment of the harrowing police brutality against France's Yellow Vest movement for economic justice."
Daniele Alcinii shared the winners at Realscreen: "The Philadelphia-set BlackStar Film Festival — a celebration of Black, Brown and Indigenous film and video artists — has revealed the winners of its ninth annual competition. The week-long digital event, which ran Aug. 20 to 26, presented more than 90 films, including 24 world premieres representing more than 20 countries. The fest also spotlighted an array of live panels and special events to bring together filmmakers, producers and thinkers. The festival also featured three live drive-in screenings in the parking lot in front of Philadelphia's Mann Center for the Performing Arts in West Fairmount Park. Taking home the award for best feature documentary is Michèle Stephenson for her feature-length film Stateless (Apátrida), which explored the grassroots campaign of electoral hopeful Rosa Iris while revealing the racial hatred and institutionalized oppression dividing Haiti and the Dominican Republic."
Announced via press release: "The International Documentary Film Festival Amsterdam (IDFA) is proud to announce its Guest of Honor for the 2020 edition: Italian director Gianfranco Rosi. Rosi is the only filmmaker to win top awards at two A-list festivals with documentary films, the Golden Lion at Venice with Sacro GRA in 2013 and the Golden Bear at the Berlinale with Fire at Sea in 2016. Rosi's work will be in the spotlight at IDFA, including his new film Notturno, which premieres in competition at Venice this week. It is the result of the three-year journey that he took to the borders of Syria, Iraq, Kurdistan, and Lebanon. Rosi is one of the few filmmakers who has found the way to balance accessibility and commercial success with a highly demanding artistic language, and as such is a key figure in the 'Golden  Age of  Documentary' that we are living in. Although he made only six  films, his approach resulted in masterpieces that provide a unique view of society. His camera shows us how people experience their world and allows us to forget ours. Standing on the side lines of events, he observes them and does not go into polemics or explanations, but his deeply humane point of view remains clear through his unique documentary method."
Dave McNary reported the announcement at Variety: "The world premiere of the Tommie Smith documentary "With Drawn Arms" will open the Hamptons International Film Festival on Oct. 8. The film, directed by Glenn Kaino and Afshin Shahidi, follows the legacy of Smith's fist-raising gesture during the 1968 Olympic games after he won the gold medal in the 200 meter race. The film features interviews with soccer gold medalist Megan Rapinoe, the late U.S. Rep. John Lewis, and actor Jesse Williams, who executive produces along with musician John Legend. "With Drawn Arms" will also be awarded the festival's Film of Conflict & Resolution Award, given to a title that deals with issues and societal effects of war and violence."
Announced via Filmmaker Magazine: "The Independent Filmmaker Project (IFP), Filmmaker's parent organization, announced today the virtual public programming for the 42nd IFP Week, taking place virtually Sunday, September 20th to Friday, September 25th. The first four days of the week will be film and TV related programming with the final two days dedicated to audio programming to support creators working in the audio space through the introduction of the first-ever IFP Week Audio Hub. Additional details on audio programming will be shared in the coming weeks. Kicking off Sunday, September 20th, IFP Week will feature a series of panel conversations exploring the future of the entertainment industry and how storytellers can continue to create and showcase their work."
---
MISCELLANOUS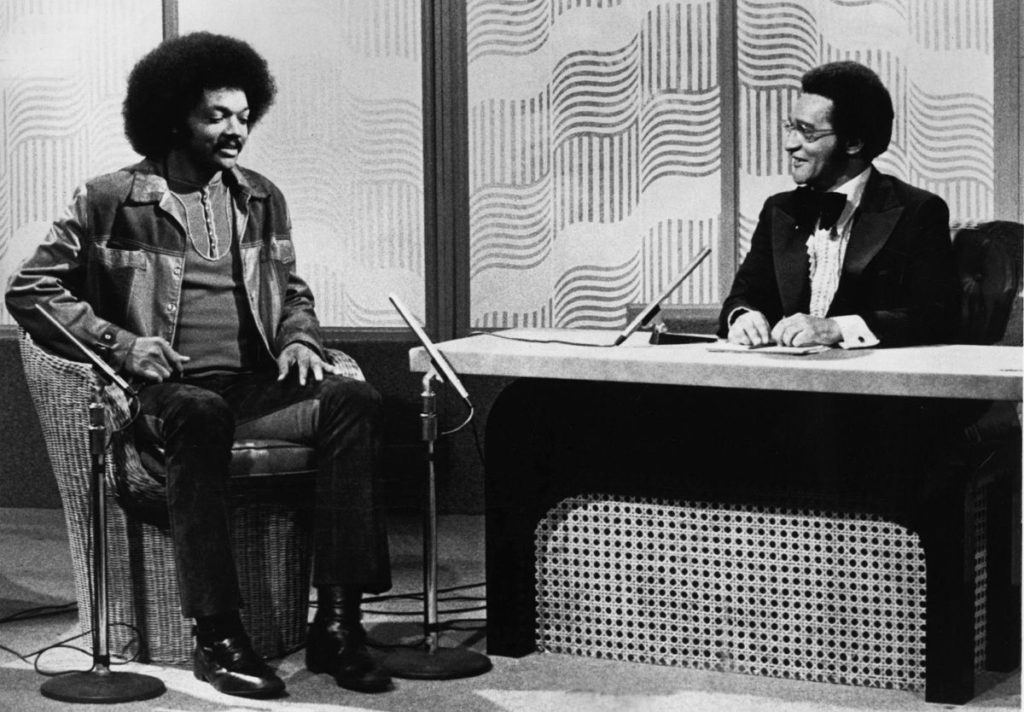 Doreen St. Félix revisited the pioneering news show for The New Yorker: "As I revelled in the archive, my sense of what constitutes the unit of the television hour was seriously upended; "Black Journal" is defined by an oracular, anti-colonial time. Hard reports were gorgeously, patiently rendered, frequently trailing off onto a sensual plane. Watching segments on Compton and Chicago, I was reminded of the rigorously subjective work of the contemporary filmmakers RaMell Ross, Yance Ford, Ja'Tovia Gary, and Garrett Bradley. A profile of the inhabitants and the detractors of Soul City, a planned community in North Carolina, founded by the civil-rights figure Floyd McKissick, segues into a visit with Alice Coltrane, three years a widow after John's death, at the family estate, and that flows into footage—knowingly titled 'a black commercial'—shot at Morehouse College, in which Nina Simone performs 'To Be Young, Gifted and Black.' The art pieces were as urgent as the documentaries; after all, "Black Journal" was tracking a revolution"
Anne Thompson shares at IndieWire: "For the last five months, Film Comment — the house organ of Film at Lincoln Center, a repository for erudite film coverage, and a thought leader in specialty film — has existed in limbo. It's not dead; while the staff was put on hiatus in March, publisher Eugene Hernandez is working to determine next steps. It's not in print; its last physical edition was March/April. It's not quite digital: Content for the May/June issue is available at the Film Comment site and at Zinio, but any internet consumer knows that online publications can't survive on bimonthly updates. From the critical brickbats of Pauline Kael vs. Andrew Sarris to defining identities for seminal filmmakers like Max Ophüls, John Huston, and Martin Scorsese, Film Comment has been at the center of a vital global film conversation for 58 years. Embraced by cinephiles and academics, it also saw the art in a 1975 Bugs Bunny cover drawn by Looney Tunes animator Chuck Jones. If Hernandez has his way, that discourse will continue with renewed vigor."
Richard Brody recommends the film at The New Yorker: "In the late nineteen-fifties, the journalist Robert Drew developed a lightweight synch-sound camera that enabled filmmakers to plunge into the midst of the action they filmed. The resulting revolution in documentary form—the creation of what's called direct cinema and cinéma vérité—is essentially a change of genre. Before Drew, documentaries were largely essays, driven by the substance of their voice-over narration and providing images that deterministically exemplified the spoken ideas; afterward, they became something freer, the cinematic equivalent of creative nonfiction. Yet, at their best, essay-documentaries in the pre-Drew era offered an element of intellectual confrontation, a sort of cinematic idealism that threw down the gauntlet of sociopolitical speculation. One such film, "The City," made for the 1939 New York World's Fair (and available on YouTube), suggests the mighty purview, the theoretical span, and the personal perspective that a film of this kind could embody—and that is often missing from many recent documentaries in spite of their technical freedoms."
---
NEW RELEASES
---
DOC NYC ALUMNI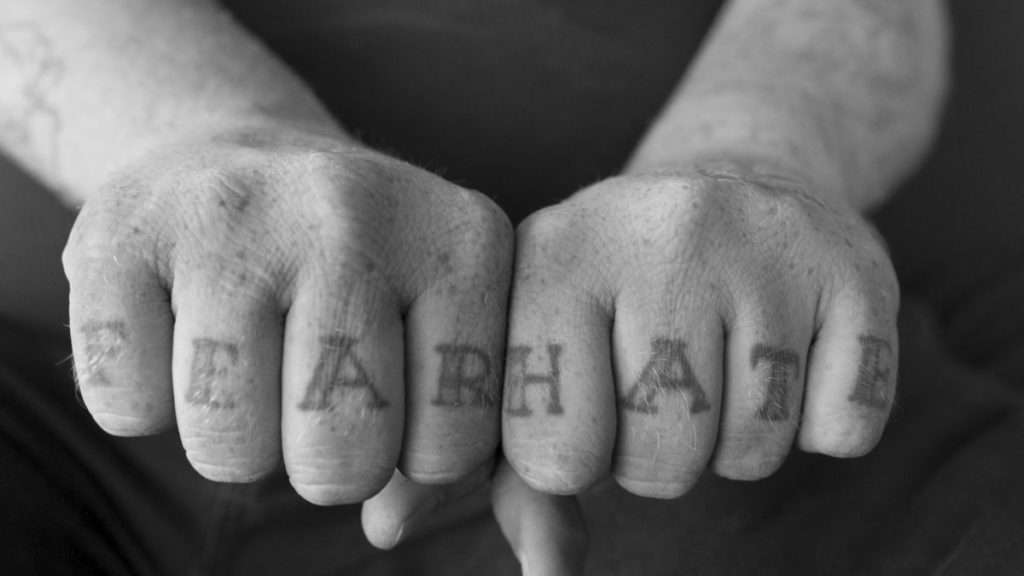 Peter Hutchison's Healing From Hate 2019 DOC NYC Fight The Power Will be released in virtual cinemas on September 4th.
---
FEATURED STREAMING DOC SHORT
Cinema-19 Filmmakers Respond to COVID-19
"Presented in Association with Anthology Film Archives, Northwest Film Forum, Zeitgeist Theatre & Lounge
Filmmakers In Order of Appearance:
Courtney Stephens, Kalpana Subramanian, Usama Alshaibi, Scott Cummings, Lori Felker, Matt McCormick, Eman Akram Nader & Alex Megaro, Christin Turner Mehrnaz Saeed-Vafa, Kelly Gallagher, Sarah Ema Friedland, William Brown & Mila Zuo, Amir George, Adam Sekuler"
---
FUND THIS PROJECT
Crowdfunding has become an integral means of raising capital for documentary filmmakers around the globe. Each week we feature a promising new project that needs your help to cross that critical crowdfunding finish line. This week's project:

Support this socially distanced, open-air structure and help keep our community connected and our programs going! Join a fundraising screening with a film, food and discussion this week!