Monday Memo: Staged Docs, a New Study of Film Critics and Gender & NY Movie Theaters Remain Closed
August 24, 2020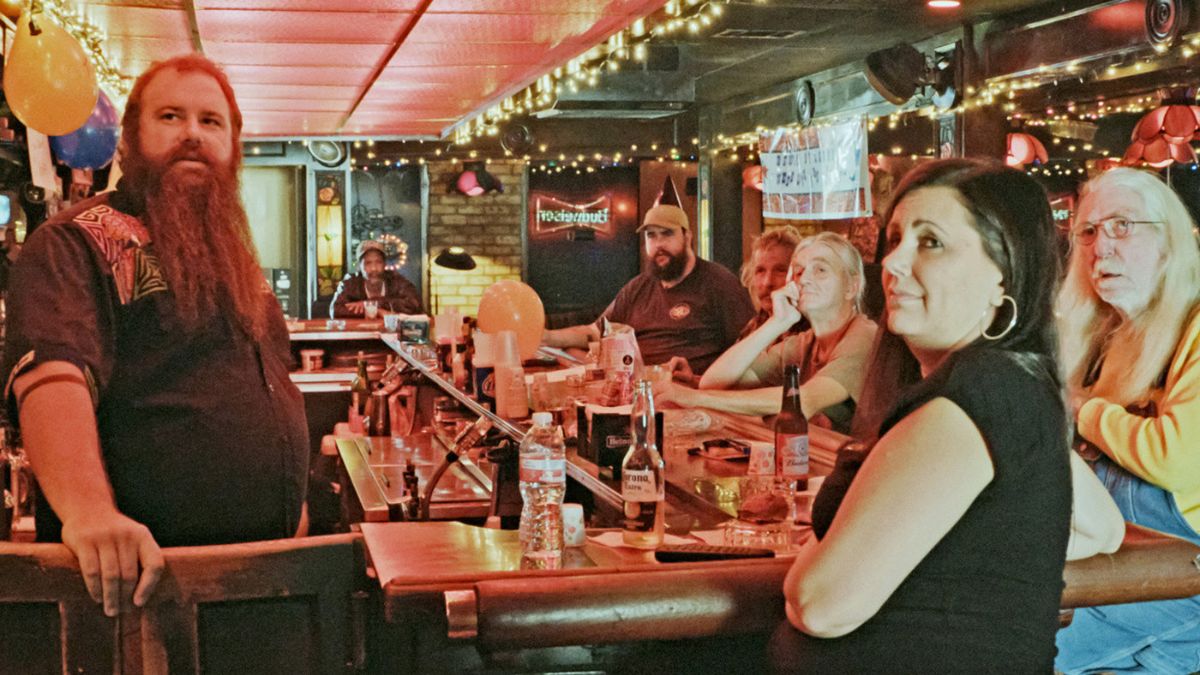 The opening of the Ross brothers' Bloody Nose, Empty Pockets brought staged documentaries back into the spotlight, the results of the latest edition of the Thumbs Down: Film Critics and Gender study were released, and the New York Film Festival revealed its Revivals program with a handful of key doc classics among its ranks. In wider-ranging industry news, New York's Governor Cuomo announced that movie theaters wouldn't be reopening in the near future, perhaps prompting the announcement that NYC's Landmark at 57 West was closing permanently. But in the meantime, while many theaters remain closed, there is much debate as to what streaming services are providing the best access to documentary films. There's plenty to sift through this week, so take a deep breath and dive headlong!
– Jordan M. Smith
---
HEADLINES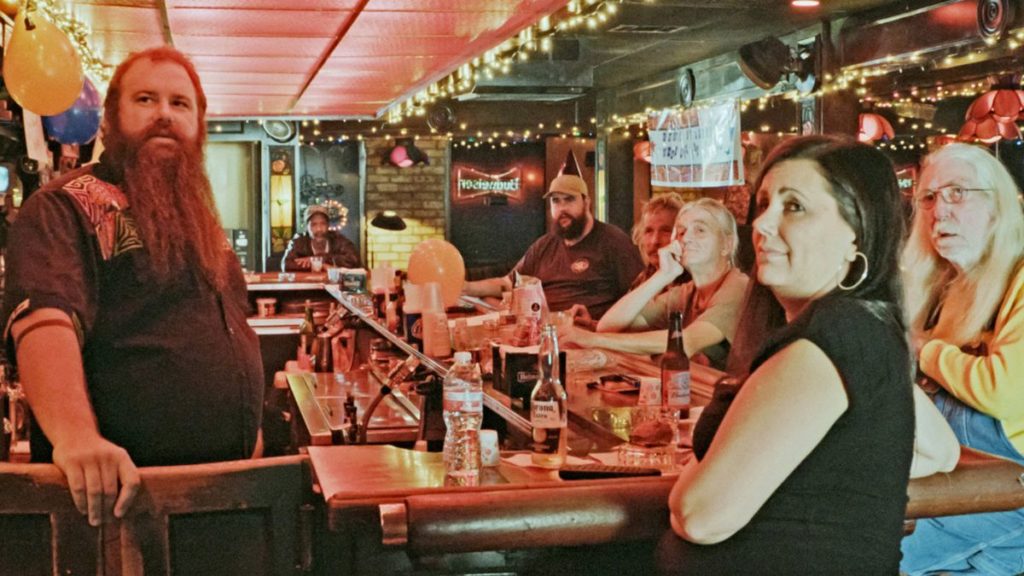 Ben Kenigsberg of The New York Times examined the history of staged documentaries: "Last month, I found myself a dissenting voice on one of the summer's most acclaimed films, Bloody Nose, Empty Pockets. At first glance, the movie appears to be a documentary about the final day of a Las Vegas-area dive bar called Roaring '20s. But the directors, the brothers Bill and Turner Ross, never reveal that this setup was contrived. Although the bar's patrons are real people, hanging out without a script, they were in effect cast by the directors, with the expectation (implicit or explicit) that they would behave as they would in that real situation. The actual Roaring '20s bar, which wasn't closing, was near New Orleans. To the movie's fans, the deception is forgivable. 'Reviews hung up on documentary veracity are missing the point,' tweeted my friend Scott Tobias, who also contributes to The New York Times, adding, 'Authenticity and artifice coexist all the time in movies, and this film proves something special can come out of deliberately mingling the two.' I don't disagree. In a sense, nearly all films balance competing factors: the camera's lens, which carries at least the promise of capturing unmitigated reality; the situations, real or manufactured, that take place while that camera is rolling; the decidedly nonobjective people controlling what is shot; and additional manipulations — of editing, effects and music — that occur after shooting. Critics tend to hand-wave deceptions when they like the results and to count them against a film if they don't. (I plead guilty.) Debates about the virtues of fakery have raged as long as cinema has existed, and it's worth taking a look at two ostensibly nonfiction films to understand the issues at play."
Kate Erbland of IndieWire looked at this year's edition of the annual report from the Center for the Study of Women in Television and Film at San Diego State University: "If the headline sounds familiar, it's because it is. Last year, the annual 'Thumbs Down: Film Critics and Gender, and Why It Matters' study from the Center for the Study of Women in Television and Film at San Diego State University found that 'Male Film Critics Still Outnumber Female Nearly 2 to 1 and 'Continue to Dominate' Conversation.' Over a year later, the latest edition of the study finds the same thing to be true. Headed up by executive director Dr. Martha M. Lauzen, Ph.D. — also known for her work on the annual Celluloid Study and other reports about inclusion in the industry — 'Thumbs Down 2020' finds that, before the pandemic shuttered movie theatres in the U.S. last spring, 'male film reviewers outnumbered their female counterparts by nearly 2 to 1.' The latest study finds that 'in the opening months of 2020, men comprised 65 percent and women 35 percent of print, broadcast, and online film reviewers in the U.S.'"
Chris Lindahl covered Governor Andrew Cuomo's press conference: "Movie theaters will remain closed indefinitely in New York state, Gov. Andrew Cuomo said on Monday, because he said cinemas are less essential and come with a higher risk of virus transmission among patrons. The decision means that, at this point, theaters in the country's two largest markets of New York City and Los Angeles will not be open for AMC Theatres planned reopening Thursday. Cuomo revealed his current thinking during a Monday briefing, during which he announced that gyms would be allowed to reopen August 24. 'It's the level of risk. If you look at our metrics, we started with the most essential business that posed the least risk. And then it was the gradation to the least essential businesses that posed the most risk,' Cuomo said, according to Deadline. He continued: 'I am sure there is a whole group of people who say, 'I cannot live without going to the movies.' But on a relative risk scale, a movie theater is less essential and poses a high risk. It is congregant. It is one ventilation system. You are seated there for a long period of time…Even if you are at 50-percent capacity with one or two seats between the two of you, this is a risk situation and…movie theaters are not that high on the list of essentials.' Cuomo did not indicate when he will allow theaters to reopen."
Reveca Torres shared their experience at Documentary Magazine: "At the age of 13, I was paralyzed from the chest down in a car accident. I have limited mobility in my upper extremities, and I use a powered wheelchair to navigate the world. Early on I learned to advocate for myself and the disability community, but for many years my art was intentionally kept separate from my disability advocacy. I began to explore, understand and lean into weaving my two worlds in 2014 when I came across the Creative Access Program, administered by the Alliance of Artists Communities. The program offers artists with disabilities two-to-eight-week residencies at one of four host sites, including room and board, a stipend, and—the deal-maker for me—a travel award for a personal assistant/caregiver to come with me. I had never seen something like this offered! I applied, and I had a wonderful transformative experience at Vermont Studio Center that led to showing my work and curating art shows with other disabled artists. The following year I had a brief conversation with Carrie Sandahl, associate professor at University of Illinois at Chicago, where she is director of the Program on Disability Art, Culture, and Humanities, that changed my relationship with my work. She explained that 'to be an artist with a disability or disabled artist doesn't mean the content must always be observably about disability, but more so that what we create is uniquely a result of how our bodies and minds exist and interact with our environment.' It seems like an obvious idea, but I had not considered this. I stopped being afraid of being labeled a disabled artist and became proud of presenting myself as such because I had a lot to offer the world. It was an 'a-ha' moment that liberated me from following the rules that hadn't quite worked for me."
Christian Blauvelt and Tom Brueggemann broke the news at IndieWire: "Spanning the block between 11th Avenue and the West Side Highway on 57th Street in Manhattan, the Landmark at 57 West movie theater will permanently close, IndieWire has confirmed. The specialty house, located in the Brutalist VIA building near the Hudson, has eight auditoriums and luxury seating as well as a bar, JD's Place. 'We inherited a tough deal,' said Landmark Theatres COO Paul Serwitz, who still operates The Quad Cinemas downtown and said that the company was exploring other uptown options. 'It never felt financially viable.' Landmark at 57 West opened in September 2017. Multiple sources tell IndieWire that Landmark attempted to renegotiate its lease with landlord the Durst Organization, even before COVID-19, but they could not come to terms. This leaves only one specialty theater north of Greenwich Village: Film at Lincoln Center."
Variety staff shared the announcement: "Firelight Media, headed by veteran documentarian Stanley Nelson, has set the inaugural list of grant recipients for two programs designed to help develop documentary film projects. Earlier this year Nelson launched the William Greaves Fund to help mid-career filmmakers get a lift toward producing their second film project. As Nelson told Variety's "Strictly Business" podcast in March, he knows how hard it can be to get going on a new project after pouring everything into a first labor of love. 'In our work within the Documentary Lab over the last decade, we have seen too many talented filmmakers of color leave the field because they cannot get proper support to make their next project. The William Greaves Fund is Firelight's response to this persistent problem,' said Loira Limbal, Firelight's senior VP of programs. 'We've also consistently seen filmmakers of color struggle to get the resources they need to get their films out in front of the desired audiences on their own terms, which the Impact Campaign Fund intends to address. Storytellers making films that have potential to shift public narratives need support to make that happen.' The Greaves Fund will award nine grants of up to $25,000 to fund development, sizzle reels and other presentation materials. The recipients were selected from the U.S. as well as Mexico, Puerto Rico and Brazil. The program plans to expand to more international territories next year."
---
ON THE FESTIVAL CIRCUIT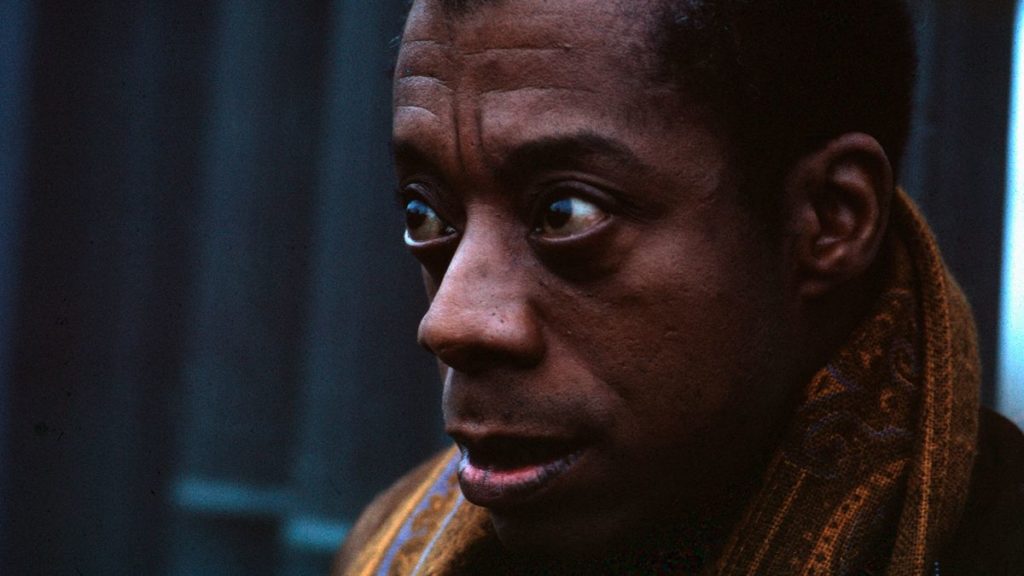 Announced via press release: "The Revivals section connects cinema's rich past to its dynamic present through an eclectic assortment of new restorations, titles selected by the festival's filmmakers, rarities, and more. Highlights include a major rediscovery of Iranian cinema, Mohammad Reza Aslani's The Chess Game of the Wind, and another NYFF58 appearance by Main Slate filmmaker Jia Zhangke, with his rarely screened Xiao Wu—both made possible by the dedicated work of The Film Foundation, celebrating its 30th anniversary this year; the sumptuous visual pleasures of Hou Hsiao-hsien's Flowers of Shanghai and Wong Kar Wai's In the Mood for Love, featuring two of Tony Leung's most memorable roles; portraits of iconic American figures that resonate today in William Klein's Muhammad Ali, the Greatest and Terence Dixon's Meeting the Man: James Baldwin in Paris, shot by Jack Hazan; Joyce Chopra's 1986 Sundance Grand Jury Prize winner, Smooth Talk, which boasts a breakout performance by a young Laura Dern; and Marie-Claude Treilhou's Simone Barbes or Virtue, a stylish curio long overdue for reappraisal. Rounding out the program are Béla Tarr's black-and-white noir, Damnation; Wojciech Has's hallucinatory masterpiece, The Hourglass Sanatorium; and Jean Vigo's Zero for Conduct, a celebration of the anarchy of youth selected by Opening Night director Steve McQueen as an influence on his Small Axe films."
Bedatri D. Choudhury took a look at this year's BlackStar Film Festival offerings at Hyperallergic: "Philadelphia's BlackStar Film Festival, now in its ninth year, is a celebration of the stories of Black, Brown, and Indigenous communities, consistently resisting the forces that try to define culture in majoritarian terms. In a year like this, when a global pandemic has laid bare the racial fault lines that run through our societies, the festival has decided to go online. 'The filmmakers featured in BlackStar over the last nine years … have been innovators in telling stories about these and other turbulent matters that are plaguing our communities in every corner of the world," reads an official statement from festival founder and artistic director Maori Karmael Holmes and program director Nehad Khader. "It is in honor of these stories and our families who live them that we've made the difficult, but confident, decision to move forward with our festival in a safe way.' The program features 90 films from over 20 countries, accompanied by panel discussions and BlackStar Live!, the festival's daily morning show that will stream on Facebook. The pandemic has reinforced how the US is built on the backs of working-class people of color, yet the country consistently denies them the lives they deserve. Films like Loira Limbal's documentary Through the Night remind us of this reality. Set in a 24-hour daycare center in Westchester, New York, it depicts the emotional cost of balancing parenting and labor under a ruthless capitalist economy."
Announced via press release: "The Hot Springs Documentary Film Festival (HSDFF) announced today the award recipients for the 29th Annual Festival to take place on a virtual platform October 9th-17th, 2020. Every year the Hot Springs Documentary Film Festival recognizes filmmakers with an impressive body of work who have contributed significantly to the advancement of the documentary form. The 2020 HSDFF Career Achievement Award will be presented to legendary filmmakers Alex Gibney (The Inventor: Out for Blood in Silicon Valley, Taxi to the Dark Side, Enron: Smartest Guys in the Room) and Dawn Porter (John Lewis: Good Trouble, Trapped, Gideon's Army). The 2020 HSDFF Impact Award will be presented to Iyabo Boyd, (Filmmaker and Founder of the collective Brown Girls Doc Mafia) and Diane Quon (Oscar nominated producer and  former Vice President of  Marketing at Paramount Pictures)."
Announced via press release: "Cheryl Dunye, John Cameron Mitchell, Lily Tomlin and newcomer country artist, Brandon Stansell, headline special events at The 2020 Outfest Los Angeles LGBTQ Film Festiva presented by WarnerMedia. The festival proudly announced their full livestream and "Under the Stars" drive-in screenings schedule today. Outfest LA's "Under the Stars" drive-in experience will take place at the Calamigos Ranch in Malibu, where for two extended weekends the Festival will be hosting a series of drive-in screenings across six-nights on two lots, including both kick-off and closing events. Drive-in screenings will launch with a special, drive-in only Los Angeles premiere of Sundance 2020 title The Nowhere Inn, starring musicians Annie Clark and Carrie Brownstein in a reality-bending send-up of Clark's musical persona St. Vincent, and will also feature Patricia Vidal Delgado's feature directorial debut and poignant coming of age story, La Leyenda Negra about a a soon-to-be undocumented teenager fighting for her right to stay in America. Country artist Brandon Stansell will perform a live drive-in set prior to a screening of his documentary Three Chords and a Lie, while the final drive-in screening will be the world premiere of Outfest's closing film, Two Eyes, directed by Travis Fine, and featuring a century-spanning story of queer and trans people from three time periods in the American West learning to express their identities and finding community. Screening will be preceded by a live musical set by cast member Ryan Cassata, as well as a pre-recorded musical set by cast member Nakhane out of London."
Vladan Petkovic reported for Cineuropa: "The tenth edition of Docu Rough Cut Boutique, Sarajevo Film Festival and Balkan Documentary Centre's platform for projects in advanced stages of editing, which took place online this year, announced its prizes on Thursday (20 August). The Avanpost Media Award, which provides the winner with post-production services from the Bucharest-based company, went to Museum of the Revolution by Serbian filmmaker Srdjan Keča. Combining the political, historical and personal, it tells the story of a utopian project, a museum that socialist Yugoslavia started building in Belgrade 50 years ago and never finished it, and a little girl and an old lady living in its labyrinthine basement. Edited by Hrvoslava Brkušić and co-produced by Serbia's Uzrok, Croatia's Restart and Czech Republic's Nutprodukce, it has been one of the most anticipated documentary projects from Eastern Europe in the last two years."
Jillian Morgan covered the panel for Realscreen: "DOC NYC PRO brought together a panel of producers and directors virtually Wednesday (Aug. 19) to reflect on the burgeoning field of documentary series. The session was moderated by DOC NYC's Caitlin Boyle. Panelists included Jyoti Sarda (bottom right), producer of 'POV's first miniseries And She Could be Next; Michele Josue (bottom left; Matt Shepard Is a Friend of Mine), director of Netflix five-parter Happy Jail; Rudy Valdez (center right; The Sentence), director of a forthcoming Netflix youth football series; Tyler Measom (center left; I Want My MTV, An Honest Liar, Sons of Perdition), of a forthcoming Netflix true crime series; and Nanette Burstein (top right), director of Hulu's Hillary miniseries. Among other topics, speakers discussed pivoting from feature-length directing to the series format and the process of pitching — and selling — a docuseries."
---
MISCELLANEOUS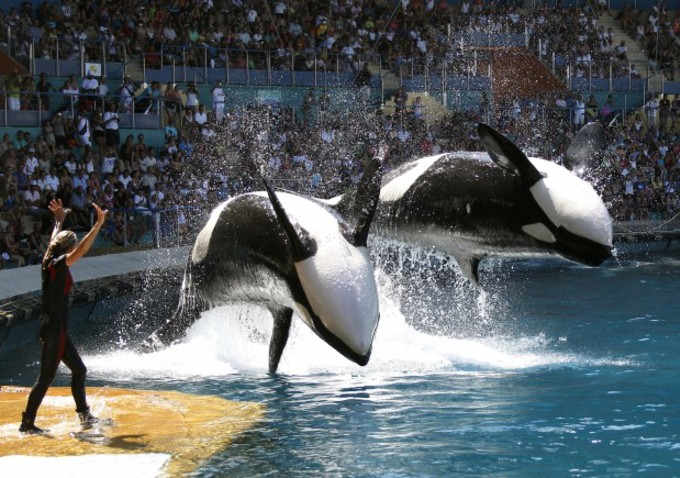 IndieWire's Kate Erbland outlined the options: "Always be wary of claims of 'first' or 'only.' Such is the case with brand-new streaming platform Documentary Plus+, which announced this summer that it would be "the first of its kind to focus exclusively on documentary films." The venture comes from XTR, the well-financed Los Angeles-based nonfiction film and television studio that Oscar-nominated documentary short producer Bryn Mooser ("Lifeboat") launched last year. XTR, which took five co-financed films to Sundance 2020 — including well-received docs "Feels Good Man," "Mucho Mucho Amor," and "Bloody Nose, Empty Pockets" — plans to roll out Documentary Plus+ this fall; a representative said they're hoping for the end of September. Billed as a 'highly curated documentary streaming service,' Documentary Plus+ aims to 'provide audiences with the best in documentary film and further serve as a permanent home for the work of nonfiction filmmakers along with added distribution and amplification of their projects across all social channels.'"
Kyle Buchanan examined the statistics for The New York Times: "The Criterion edition of "To Sleep With Anger" — released less than three years after the meeting with Becker, in 2019 — put Burnett in rarefied company. He is one of only two living Black Americans to have a feature-length film in the collection, which comprises more than 1,000 films by more than 450 directors. There are just four African-American directors with feature films in the collection overall, or less than 1 percent. If there is a cinematic canon even more highbrow than the Oscars, it's the Criterion Collection, where directors are treated with a level of awe usually afforded to movie stars and a film's critical reputation outweighs its box office receipts. Criterion began in the 1980s as a producer of high-end laser discs, and pioneered several special features for that format — letterboxing, director's commentary tracks, deleted scenes — that would later become industry standards. Today, the company, which is privately held, oversees a sister streaming service with an independent catalog — the Criterion Channel — and employs a staff of around 50…That extensive range has created the impression among some cinephiles, including many who work in the industry, of an authoritative survey. In a recent newsletter circulated by Criterion, Anderson called the collection a 'Louvre of movies.' And publications like Vanity Fair and Entertainment Weekly have compared it to a one-stop film school…In such an expansive catalog, encompassing films from more than 40 countries, the relative absence of African-American filmmakers stands out. There are, for example, more directors in the Criterion Collection with the last name Anderson than there are African-Americans."
Announced via press release: "The upcoming 360 Incubator+session will be a virtual experience. The 360 Incubator+ is a professional development and fellowship program that builds a critical and wholistic ecosystem of support for content creators and their projects. The program is designed for independent producers of broadcast and digital projects centered on the Black experience. An intensive 3-month incubator, the program provides filmmakers with workshops, network building, tools for a successful pitch, and one-on-one mentoring from seasoned media makers. The 360 Incubator+ helps to accelerate the production of projects in a supportive environment." Accepting Proposals: August 1-September 15, 2020.
Ben Smith lamented in The New York Times: "For decades, the best thing about being a Hollywood executive, really, was how you got fired. Studio executives would be gradually, gently, even lovingly, nudged aside, given months to shape their own narratives and find new work, or even promoted. When Amy Pascal was pushed out of Sony Pictures in 2015, she got an exit package and production deal worth a reported $40 million. That, of course, was before streaming services arrived, upending everything with a ruthless logic and coldhearted efficiency. That was never more clear than on Aug. 7, when WarnerMedia abruptly eliminated the jobs of hundreds of employees, emptying the executive suite at the once-great studio that built Hollywood, and is now the subsidiary of AT&T. In a series of brisk video calls, executives who imagined they were studio eminences were reminded that they work — or used to work — at the video division of a phone company. The chairman of WarnerMedia Entertainment, Bob Greenblatt, learned that he'd been fired the morning of the day the news broke, two people he spoke to told me. Jeffrey Schlesinger, a 37-year company veteran who ran the lucrative international licensing business, complained to friends that he had less than an hour's notice, two other people told me."
Anne Thompson outlined the situation at IndieWire: "Entertainment mogul Sumner Redstone, who died August 11 after clinging to life for 97 years, also hung onto the old model of the legacy Hollywood studio. He embraced network TV, two-hour Paramount movies playing in theaters, and cable channels like MTV and Nickelodeon. Those days are gone. In February, newly combined ViacomCBS, now run by Redstone's daughter Shari, finally announced that it, too, would launch a streaming channel. But Paramount, like many studios today, is a sliver of its former self, partly because Redstone squeezed out every ounce of value from the past rather than looking forward to what would be valued in the future. As COVID wreaks havoc on the world, studios are exploiting library content for short-term cash, laying off and furloughing staff, and sending theatrical films to VOD. Cash-strapped, Hollywood is forced to change in real time. Last week, I called around town to get a snapshot of where things are heading."
---
NEW RELEASES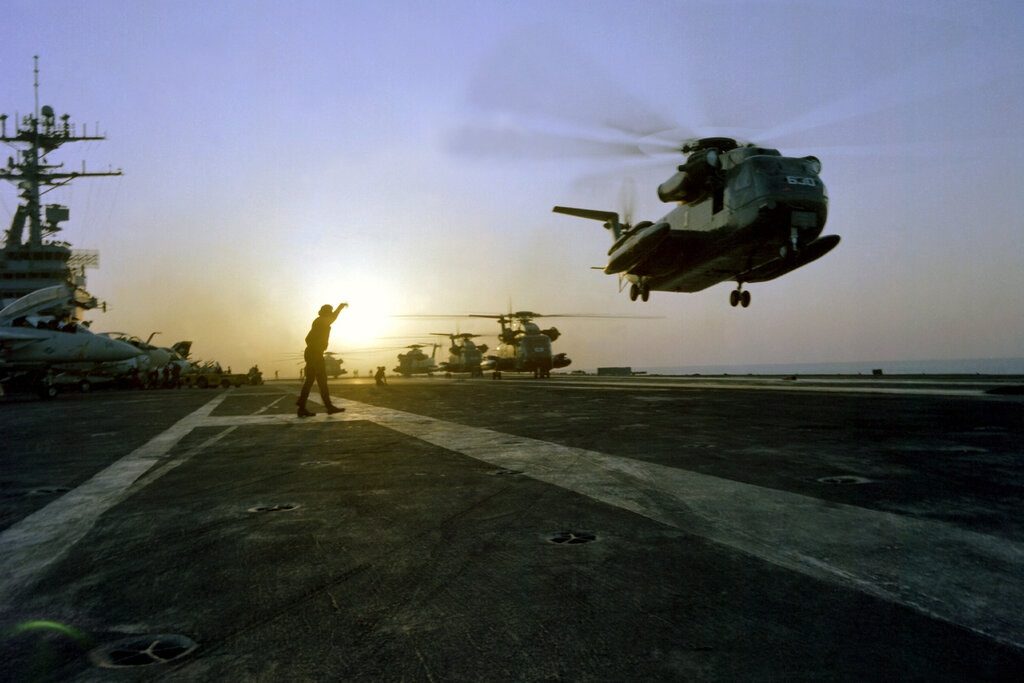 Coronation
Charles Bramesco at The Guardian
Ian Johnson at The New York Times
Eileen Kinsella at ArtNet
Coup 53
Daniel Thomas Potts at The Conversation
John Powers at NPR
Amy Taubin at Artforum
Desert One
Devika Girish at The New York Times

Godfrey Cheshire at RogerEbert.com

Katie Walsh at The Los Angeles Times
The Vow

Adrian Horton at The Guardian

Karla Peterson at The San Diego Union-Tribune

Kristen Lopez at IndieWire
Skin: A History of Nudity in the Movies
Available via VOD Services
Blake Goble at Consequence of Sound

Pete Hammond at Deadline

Matt Zoller Seitz at RogerEbert.com
High Score

Ben Lindbergh at The Ringer

Steve Greene at IndieWire

Brian Tallerico at RogerEbert.com
---
DOC NYC ALUMNI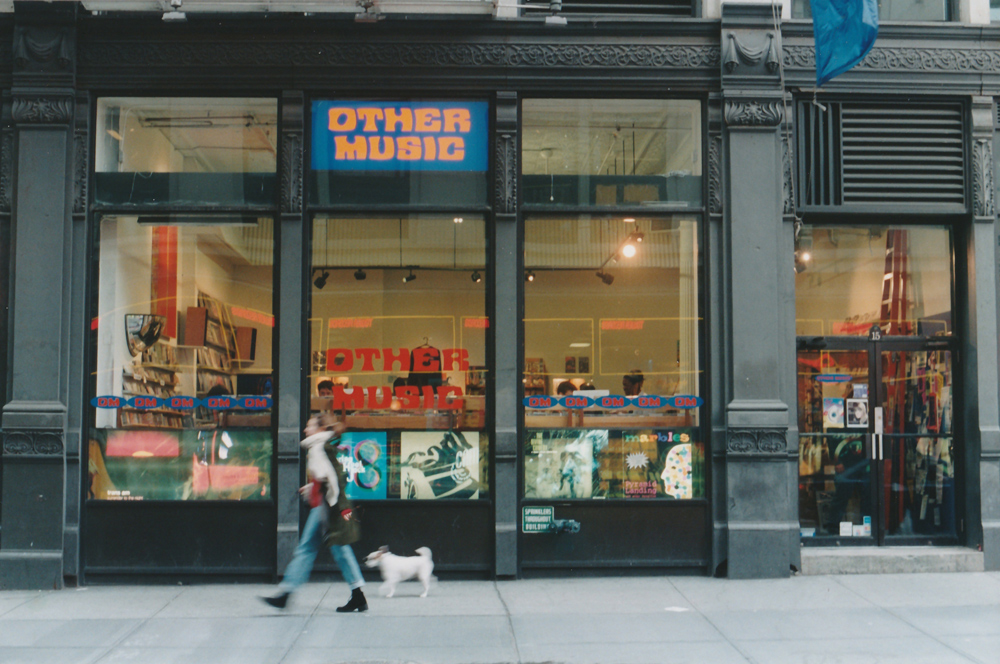 Puloma Basu & Robert Hatch-Miller's Other Music
2018 DOC NYC Only In New York
Will be released on VOD services on August 25th.
P. David Ebersole & Todd Hughes' House of Cardin
2019 DOC NYC Art + Design
Will be released in virtual cinemas on August 28th.
Peter Hutchison's Healing From Hate
2019 DOC NYC Fight The Power
Will be released in virtual cinemas on September 4th.
---
FEATURED STREAMING DOC SHORT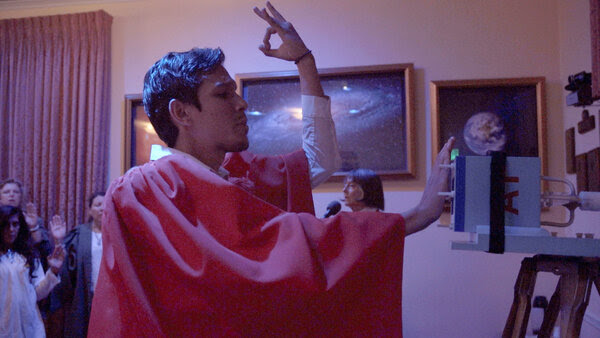 "In the film, we meet members of a small religious community: the Aetherius Society. Among their key beliefs is selflessness and extraterrestrial life. They believe communicating and working with aliens can better humanity (we could use a little help right now). Though unconventional, the group's practices aren't dangerous or hateful. They come in peace. 'And even if you do not believe in God, then believe in good, please. It's the same thing,' said their founder, George King."
---
FUND THIS PROJECT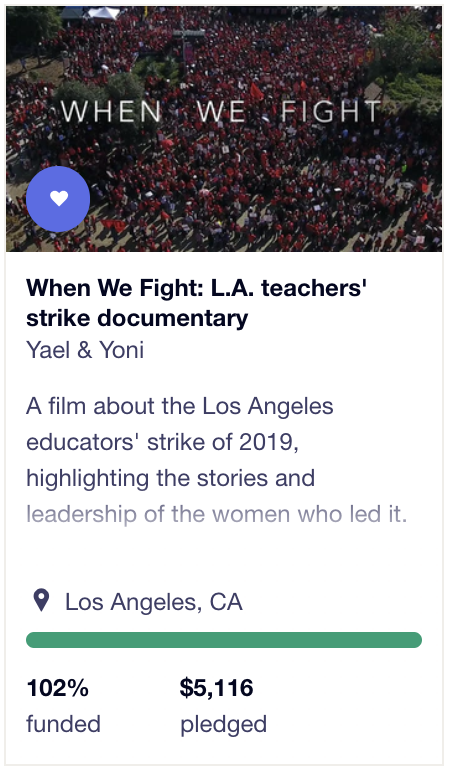 Crowdfunding has become an integral means of raising capital for documentary filmmakers around the globe. Each week we feature a promising new project that needs your help to cross that critical crowdfunding finish line.
This week's project:
When We Fight
Directed by Yoni Golijov & Yael Bridge
Funding Goal: $12,500 (stretch goal)