Monday Memo: IDA Awards Shortlists, IDFA Competition Lineup Revealed & Art of the Real Goes Online
November 02, 2020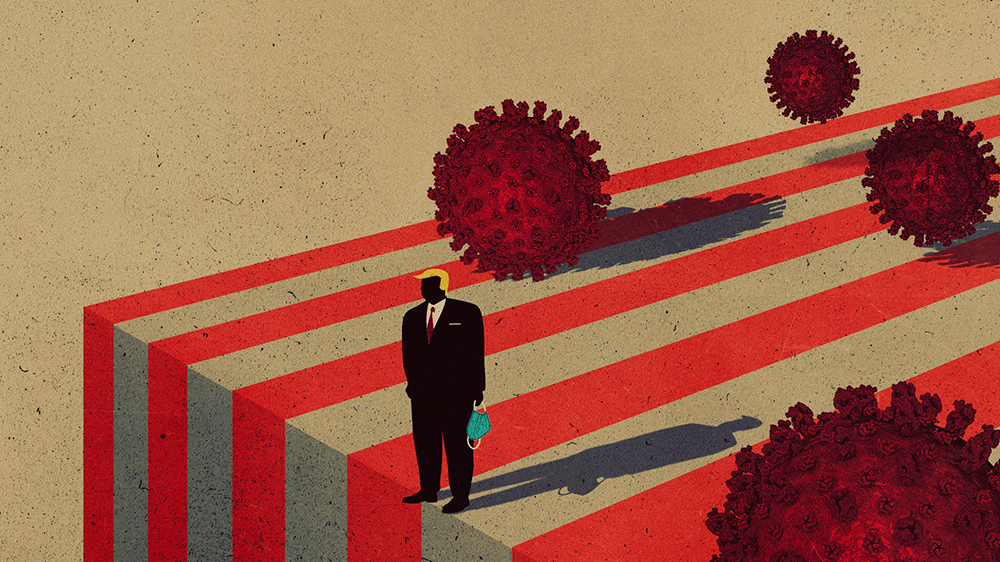 Because there is such a wealth of news items to sift through this week, I'm gonna keep it short. Highlights include IDA Awards Shortlists, Critics Choice Doc Award nominations, IDFA's competition lineup, Art of the Real going online and two docs currently streaming for free. If you haven't already, go out and vote. I'll see you on the other side.
– Jordan M. Smith
HEADLINES
IDA Announces 36th Annual IDA Documentary Awards Shortlists
Announced via press release: "The International Documentary Association (IDA) has announced the 36th Annual IDA Documentary Awards shortlists for the Best Feature and Best Short categories. The 2020 Awards will be presented at a virtual ceremony in January 2021. The full features and shorts shortlists, announced today, are below. Up to ten nominees in each of the feature and short documentary categories will be selected from the shortlist. Following the nominees announcement, IDA members will have access to nominated films to vote for Best Feature and Best Short starting December 7, 2020. For more on how to become an IDA member visit: documentary.org/membership. Awards will be presented in the following categories: Best Feature, Best Short, Best Curated Series, Best Episodic Series, Best Multi-Part Documentary, Best Short Form Series, Best Audio Documentary, David L. Wolper Student Documentary Award, Best Music Documentary, Best Director, Best Cinematography, Best Editing, Best Writing, Best Music Score, ABC News VideoSource Award, and the Pare Lorentz Award."
Sponsored Post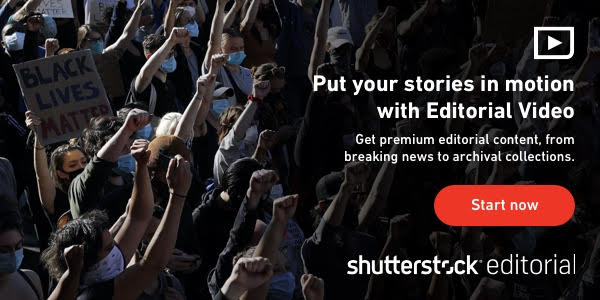 Firelight Media Documentary Lab Names Its 2020 Fellows
Announced via press release: "Firelight Media today revealed the 14 Fellows selected for the 2020-22 Firelight Documentary Lab. The 18-month program supporting Black, indigenous and other filmmakers of color is now in its 11th year. The projects the new class bring to the Fellowship range from stories of generational Black farmers in the American South and the crisis of missing and murdered indigenous women and girls in Montana to personal stories revolving around family, immigration, ancestry, identity and more. 'It has been an extraordinarily challenging year for documentary filmmakers, especially emerging filmmakers of color, which Firelight's Documentary Lab is designed to support,' said Loira Limbal, SVP Programs at Firelight Media. 'Between the dual crises of the global pandemic and the national reckoning with racist violence in the U.S., filmmakers like the 14 Fellows we've just welcomed into the Lab need funding, professional networks, and a supportive community of peers perhaps more than ever before. Firelight is proud to provide this support at such a crucial time in the careers of these filmmakers and at this moment in our nation's history.'"
Sundance Announces 23 New Documentary Fund Grantees
Scott Macaulay broke the news at Filmmaker Magazine: "Twenty-three projects hailing from 21 countries will receive support from the Sundance Institute Documentary Fund. Announced today, the projects will receive $540,000 in unrestricted grant support with funds made possible by The Open Society Foundations and the John D. and Catherine T. MacArthur Foundation. 'During a time of shared crisis, it is essential that Sundance continue its steadfast support of artists across the globe,' said Documentary Film Program Director Carrie Lozano in a press release. 'These films creatively assert our common quests, conditions and resilience as they interrogate notions of individual and collective power.' 'Creative support for nonfiction storytellers feels especially urgent at the present moment,' added Documentary Film Fund Director, Hajnal Molnar-Szakacs. 'These documentarians are helping us make sense of our collective history and reality, and through innovative approaches on diverse topics, helping us imagine a collective future.'"
'Crip Camp,' 'Gunda,' and 'Mr. Soul!' Lead Critics Choice Documentary Awards Nominations
Anne Thompson of IndieWire looked at the nominations: "In a year packed with superb documentaries, the Critics Choice Association Documentary Awards nominations, which honor the best non-fiction achievements of 2020 (released in theaters, television, and digital platforms), will help other awards groups to winnow down the list of must-sees. "Crip Camp: A Disability Revolution" (Netflix), "Gunda" (Neon), and "Mr. Soul!" lead this year's nominations with five each. Netflix leads the field with 31 nominations, followed by Neon with 14 and Magnolia Pictures with nine. 'The Documentary Branch faced its greatest task yet considering the quantity and quality of nonfiction cinema released this year,' said Christopher Campbell, President of the Critics Choice Association Documentary Branch, in an official statement. 'Ultimately, these nominees represent the best of the best of a remarkably fruitful moment for documentary filmmaking.' Winners will be announced on November 16, 2020."
How New York's Small Cinemas Are Hanging On
Cara Buckley reports for The New York Times: "Covid-19 is threatening to give a knockout punch to cinema-going, edging the AMC Theaters chain toward bankruptcy and prompting Cineworld, the parent company of Regal Cinemas, to temporarily shutter its theaters in the United States and Britain. (Some reopened last weekend in New York state.) New York and Los Angeles are crucial markets, and cinemas in both cities remain closed. Hollywood is delaying releases because of skimpy audiences, creating a chicken and egg problem. With no tentpole movies to lure them in, audiences have even more reasons to stay away. But the people behind New York's remaining independent theaters hope their small size will help them buck that trend. They cater to niche audiences and aren't wholly reliant, if at all, on the Hollywood machine. Film Forum has a backlog of films to screen, and Anthology Film Archives drew 40,000 online viewers in the first three months of the shutdown — as many people as it might see in person in an entire year, according to its director, John Mhiripiri. Absent real-life audiences, they have survived on a patchwork of government payroll protection and bank loans, emergency grants, deferred mortgage payments, forgiving landlords, loyal members, donations and the hope that movie theaters will be included in a Covid-19 relief bill."
DOC NYC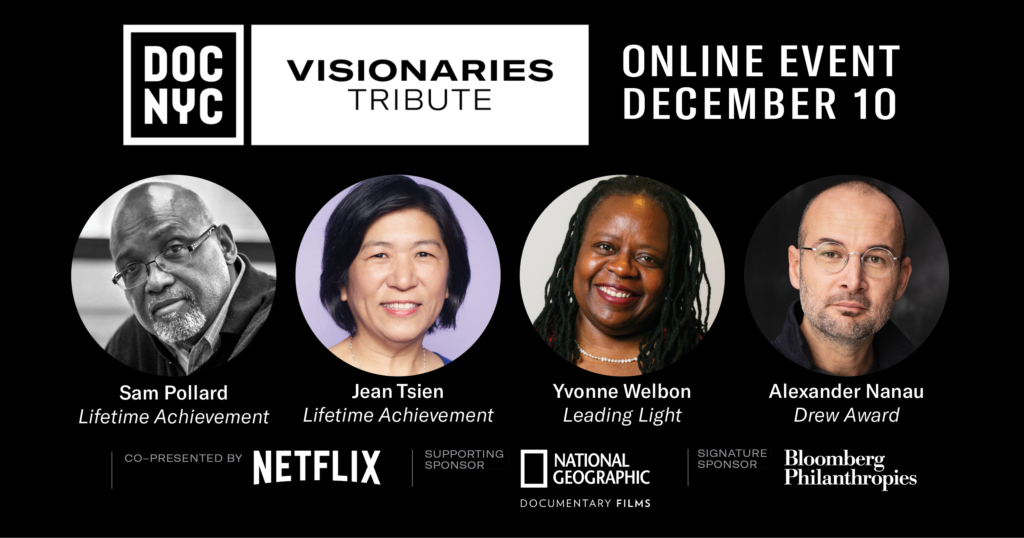 DOC NYC Visionaries Tribute
Honorees Announced
Congratulations to DOC NYC Visionaries Tribute Honorees Sam Pollard, Jean Tsien, Alexander Nanau and Yvonne Welbon! DOC NYC will celebrate these honorees during our Visionaries Tribute in a free online event on December 10, available worldwide. Details on how to watch the event will be announced in the coming weeks.
The Lifetime Achievement Award honors individuals with a substantial body of film work. For 2020, Lifetime Achievement Awards will be presented to Sam Pollard and Jean Tsien. The ​Robert and Anne Drew Award for Documentary Excellence​ will go to ​Alexander Nanau​ (​Collective​, newly added to the festival's lineup), and Yvonne Welbon, founder of Sisters in Cinema, will receive the ​Leading Light Award​, recognizing an individual making a critical contribution to documentary in a role other than as a filmmaker.
ON THE FESTIVAL CIRCUIT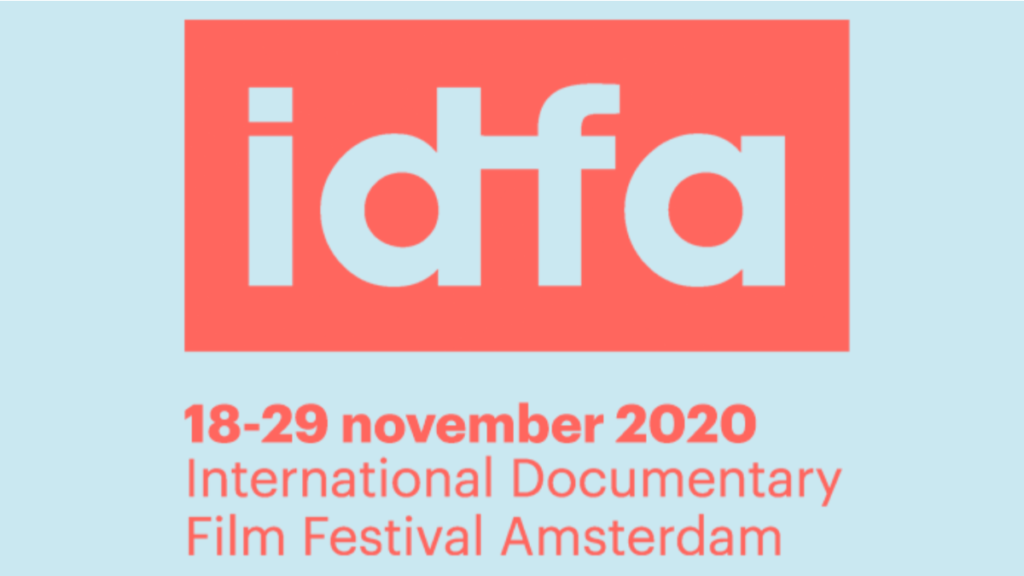 IDFA Announces Opening Film and Final Competition Programs
Announced via press release: "With the 33rd edition of IDFA around the corner, the festival announces its opening film; the Feature-Length, First Appearance, Mid-Length, and DocLab competitions; the non-competitive DocLab Spotlight section; and the Creative Use of Archive competition. In presenting the complete selection of 258 titles, IDFA offers its unwavering support to the filmmakers and industry leaders who are fighting for the future of cinema. The festival also extends a call to act together and act now for the film industry that the world cannot lose—one that values high-quality exhibition as much as inclusion, transparency, and accountability."
The 61st Thessaloniki International Film Festival Will Take Place Online
Announced via press release: "Following the latest briefing by the Ministry of Health on the critical developments regarding the coronavirus pandemic in Greece, and with the assent of the Ministry of Culture and Sports, the administration of the Thessaloniki Film Festival, with a sense of responsibility and having in mind the safety of the staff and the viewers, has decided that the 61st Thessaloniki International Film Festival will take place online from November 5 – November 15. Also, the programmed screenings in Olympion and Pavlos Zannas theatres, operated by TIFF, are cancelled beginning October 28. We activate the alternate scenario that we had prepared. Our motto is 'Cinema, no matter what': More than 170 films from all over the world will bring closer together spectators from all over Greece. In the online, 61st Thessaloniki International Film Festival, the viewings per film will increase by 40%, so that more viewers may have the opportunity to watch beloved films entrusted to us by filmmakers from Greece and abroad. For the needs of the online 61st edition, TIFF will maintain in effect all employee contracts."
Marek Hovorka, Director of Ji.hlava International Documentary Film Festival
Martin Kudláč spoke with Hovorka for Cineuropa: "Marek Hovorka has been leading the Ji.hlava International Documentary Film Festival since its inception. He talked to Cineuropa about the special 24th edition (27 October-8 November), which has had to be transformed into a digital affair, given the current situation and the arrival of the second wave of the coronavirus. He talks about how the pandemic has affected the festival, and documentary film in general, while also spotlighting interesting works in this year's line-up."

Sheffield Doc/Fest Reimagines the Land
Matt Turner reflects on this year's edition in MUBI's Notebook: "In March, Sheffield Doc/Fest took the decision to move the majority of their summer program online, saving a section of it for small-scale cinema screenings in the autumn when the city's cinemas would eventually reopen. There is no way of knowing what the festival might have looked like in a year without a global pandemic, but one area where the distance between what was planned and what became possible seemed particularly great was the proposed retrospective. Curated for the festival by Notebook contributor Christopher Small, the retrospective was intended to be a centerpiece of the festival's new artistic identity under Cintia Gil, the festival's inbound director. Titled "Reimagining the Land," across twenty films—mostly prints plus some new restorations—the ambitious series would showcase films exploring agriculture, land rights, and proletarian struggle—not landscape as much as the land itself: earth and soil, human life and labor. It sounded like an enticing proposition. Yet, in a year in which much that was planned quickly became impossible, this was not to be, at least not in the form originally intended. The retrospective survived—altered, abridged, but certainly not defeated—with twelve films from the original lineup presented online worldwide in August, and a handful more that screened for local audiences in Sheffield in late October."
Camden Online and in the Pines
Max Carpenter discussed the festival in MUBI's Notebook: "It's been more than four years since I started regularly attending the Camden International Film Festival in coastal Maine (not far from the greater Portland area where I grew up), but I'll never forget the first film I saw: Laura Viezzoli's La natura delle cose (The Nature of Things, 2016). I arrived in Camden a little late on a Friday afternoon, rushed to get my press badge and, a bit frazzled, scurried on into the quaint, majestic Camden Opera House just in time to glimpse La natura's opening scene. Viezzoli's warm paean to love and individual spirituality stuck with me long after the festival was over and was selected by that year's jury to win the festival's Cinematic Vision Award. I never again heard a peep about it in the greater film world and I don't remember it playing at all in New York. Viezzoli has yet to make another feature. This enamoring-but-demoralizing situation has played out with so many of the cinema gems I've discovered at Camden in the years since, many of them plucked from slates of earlier-in-the-year European festivals like FIDMarseille, Visions du Réel, CPH:DOX, Sheffield, and so on, and making little headway on this side of the pond. But in the world of CIFF, La natura delle cose will always live on as one of the greats. So too will Martin Dicicco's absolutely masterful All That Passes By Through a Window That Doesn't Open, which took home 2017's Cinematic Vision Award."
MISCELLANOUS.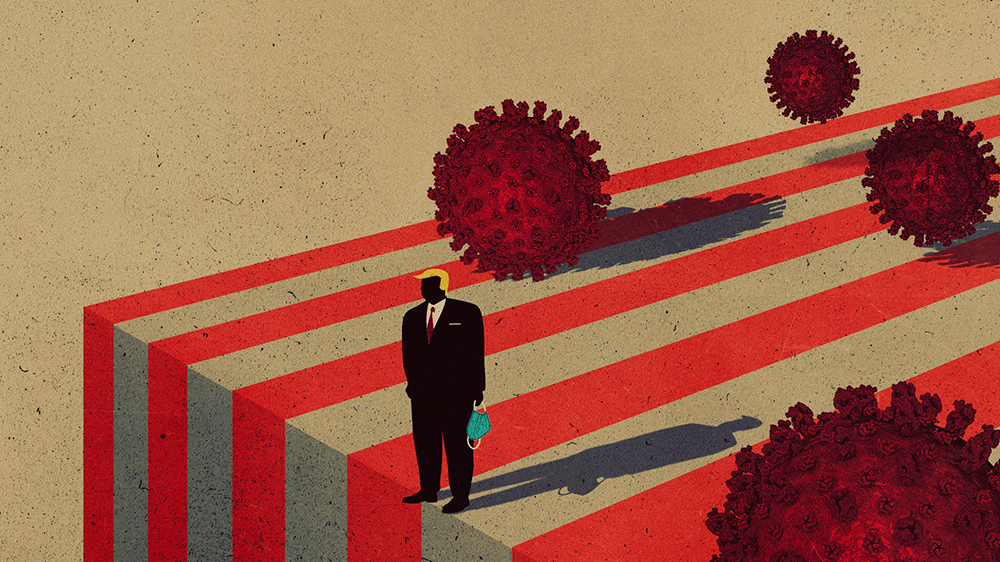 'Totally Under Control' Documentary Streams for Free Through Election Day
Dave McNary reported at Variety: "Neon is making "Totally Under Control," its documentary about the White House's response to COVID-19, available to stream on its website for free through Election Day on Nov. 3. The company made the announcement Thursday and said it is also setting up Twitter watch parties throughout the week along with Q&As with directors Alex Gibney, Ophelia Harutyunyan and Suzanne Hillinger. The filmmakers will host a watch party on Friday at 4 p.m. PT with Judd Apatow. "Totally Under Control" was filmed secretly over the last few months and was completed just days prior to its launch on Oct. 13. The film, which debuted at No. 2 on Apple in its opening week, is currently streaming on Hulu. The documentary was recently nominated for four Critic's Choice Awards including best political documentary, along with an honor for most compelling living subjects for whistleblower Dr. Rick Bright."
Stacey Abrams' Voter-Suppression Documentary 'All In' Will Be Free on YouTube
Natalie Oganesyan shared the story at Variety: "For "All In: The Fight for Democracy" filmmakers Liz Garbus and Lisa Cortés, the documentary, which delves into the centuries-long construction of voter suppression in the United States through the lens of Stacey Abrams' 2018 bid for Georgia governor, is both 'good spinach' and akin to a horror movie…Abrams, who produced the film and founded Fair Fight Action, a national voting rights organization based in Georgia, participated in Variety's Power of Women: Conversations, presented by Lifetime. Abrams was joined by Garbus, Cortés and moderator Tracee Ellis Ross for the panel titled, "All In: Why Women Will Determine the 2020 Presidential Election." The conversation focused on the vital role women and communities of color play in the upcoming 2020 election and how people can fight against voter suppression through voter turnout and education. To spread awareness about voter suppression and deliver resources to the public ahead of the presidential election, Amazon Prime Video will make the documentary available for free on its YouTube channel beginning Oct. 29 at midnight ET until Nov. 1."
Adam Benzine's COVID-19 doc "The Curve" Makes Pre-election YouTube Debut
Barry Walsh of Realscreen shared the news: "The Curve, a documentary from Canadian filmmaker and journalist Adam Benzine (Claude Lanzmann: Spectres of the Shoah) that tackles the U.S. government's handling of the COVID-19 pandemic, is now streaming in its entirety, ad-free, via YouTube in advance of the American presidential election. The film was shot over the last seven months while lockdown measures gripped the globe. In particular, it details the three-month period, from mid-January of this year to mid-April, when choices made by the Trump administration set the course for the impact of COVID-19 upon America. The Curve combines creatively treated archive footage with interviews featuring a range of analysts, epidemiologists, authors, journalists and political figures."
NEW RELEASES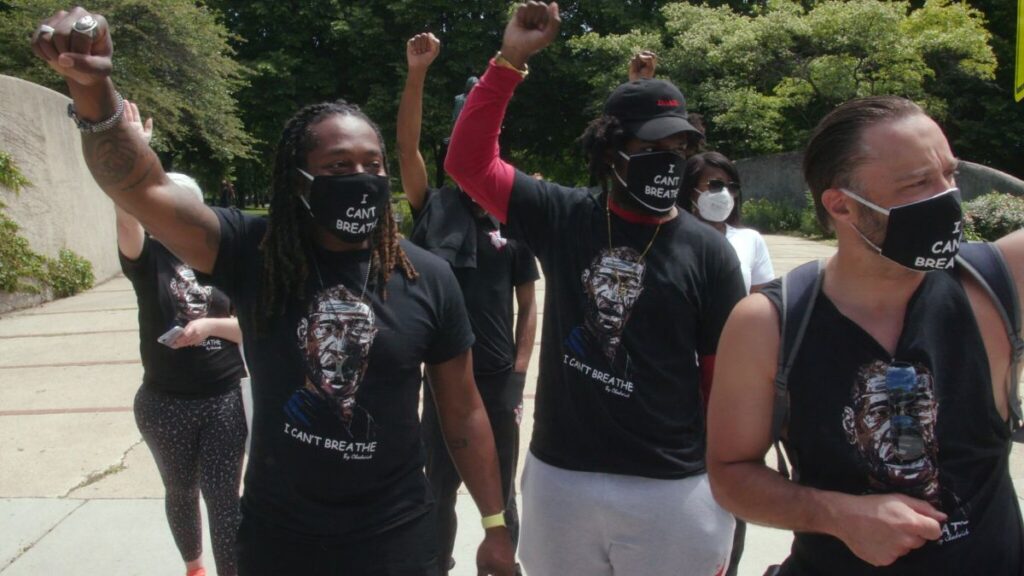 City So Real
Scott Tobias at The New York Times
– City So Real Makes Chicago the Lead in a National Drama
Melanie McFarland at Salon
– City So Real is the must-watch series about Chicago in all of its separate and unequal glory
Brian Tallerico at RogerEbert.com
– Review: City So Real
City Hall
Available via Film Forum's Virtual Cinema
Justin Chang at NPR
– An Action-Packed Doc About Local Government? It's All In Wiseman's City Hall
Alonso Duralde at The Wrap
– City Hall Film Review: Frederick Wiseman Celebrates the Power of Civic Engagement
Manohla Dargis at The New York Times
– City Hall Review: Frederick Wiseman, for the People
The Donut King
Peter Debruge at Variety
– The Donut King Review: Alice Gu's Sweet Doc Plugs a Hole in the Asian American Immigrant Story
Kevin Crust at The Los Angeles Times
– Review: A Shakespearean SoCal tragedy, The Donut King charts the rise and fall of Ted Ngoy
Gary M. Kramer at Salon
– The riveting saga of The Donut King, who was seduced by dough, money and power
Barefoot: The Mark Baumer Story
Christy Lemire at RogerEbert.com
– Review: Barefoot: The Mark Baumer Story
Stephen Saito at Moveable Fest
– Interview: Julie Sokolow and Jim & Mary Baumer on the Steps to Changing the World in Barefoot
Christopher Llewellyn Reed at Hammer To Nail
– Review: Barefoot: The Mark Baumer Story
DOC NYC ALUMNI
Deborah Shaffer & Rachel Reichman's Queen of Hearts: Audrey Flack
2019 DOC NYC Art + Design
Will be released via virtual cinemas on November 13th.

Scott Barber & Adam Sweeney's The Orange Years: The Nickelodeon Story
2018 DOC NYC Behind The Scenes
Will be released on Blu-ray & DVD via Gravitas Ventures on November 17th.

Ema Ryan Yamazaki's Koshien: Japan's Field of Dreams
2019 DOC NYC International Perspectives
Will be released via virtual cinemas on November 20th.

Hunter Robert Baker & Jordan Fein's The Blessing
2018 DOC NYC American Perspectives
Will be broadcast on The WORLD Channel on November 24th.

Scott Crawford's Creem: America's Only Rock 'n' Roll Magazine
2019 DOC NYC Sonic Cinema
Will be released on DVD via Greenwich Entertainment on November 24th.

Adam Bolt's Human Nature
2019 DOC NYC Investigations
Will be released on DVD via PBS on December 1st.
FEATURED STREAMING DOC SHORT
Pumpkin Movie
Directed by Sophy Romvari
"In this hybrid-documentary, two long-time friends call each other over Skype to continue their annual Halloween tradition of carving pumpkins together, they swap stories of negative encounters with men."
FUND THIS PROJECT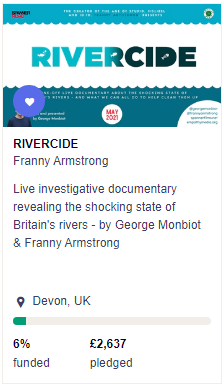 Crowdfunding has become an integral means of raising capital for documentary filmmakers around the globe. Each week we feature a promising new project that needs your help to cross that critical crowdfunding finish line.
This week's project:
Rivercide
Directed by Franny Armstrong
Goal: $51,780