Monday Memo: 'Decolonize' The Documentary?, IDFA Awards, and the Rise of COVID Docs
November 30, 2020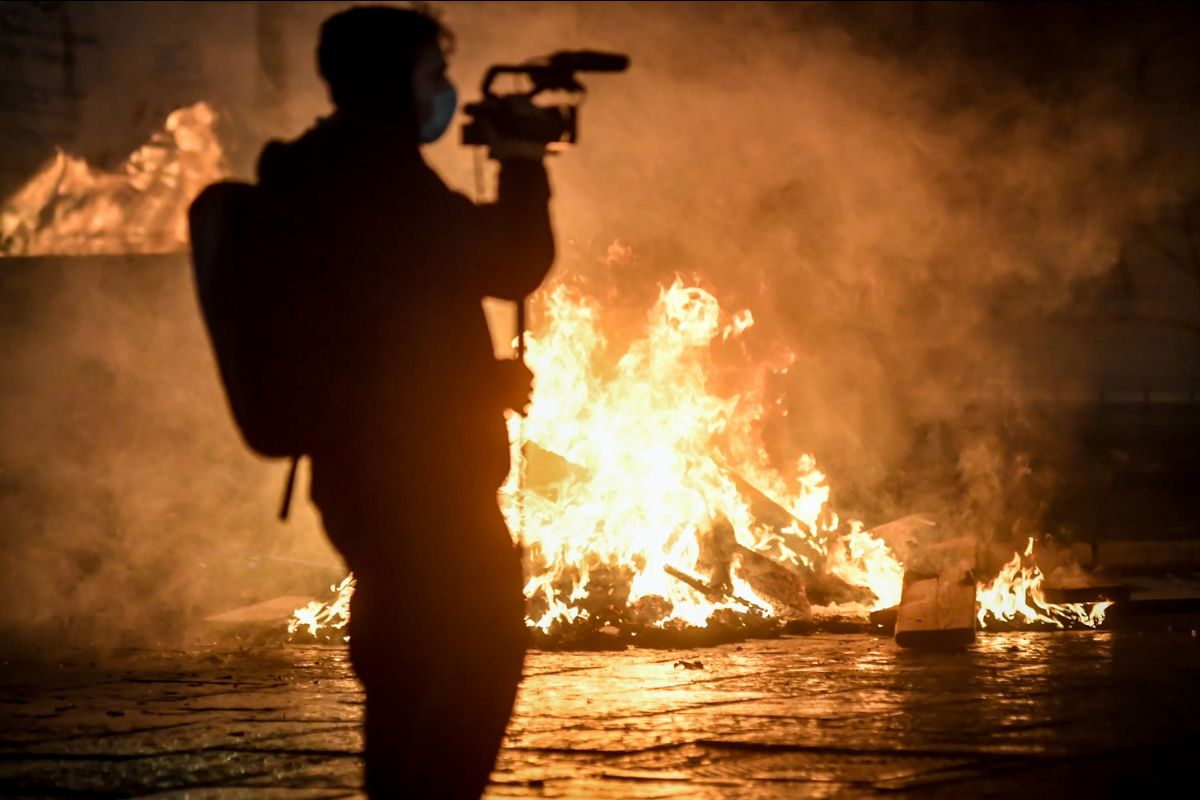 The below edition of Monday Memo included a prominent citation of a recent opinion piece about decolonizing documentary storytelling without providing adequate context, departing from our own editorial guidelines. In sharing the piece without acknowledging the broader discussion happening in our community, as laid out in key articles and addresses by filmmakers and others, we caused harm, which we deeply regret. After extensive discussion, festival leadership has implemented additional protocols for editorial review.
– The DOC NYC Team
Click here to receive the weekly Monday Memo.

This week the conversation around racial representation and documentary production continues with a fresh perspective by producer Nadia Gill at Persuasion. Elsewhere, Matt Turner explored the various recent docs on COVID-19, Guy Lodge looked at the new True Story streaming service, Elisabeth Vincentelli spoke with the heads of HBO Documentaries, IDFA announced their 2020 award winners, and the IDA Awards revealed their nominations for this year. Stay safe and read on!
– Jordan Smith
---
HEADLINES
Nadia Gill, producer and co-founder of Encompass Films, writes at Persuasion: "This past summer, HBO's announcement of its upcoming documentary Tiger, directed by Matthew Heineman and Matthew Hamacheck, ignited a social-media firestorm. Despite the fact that the details of Tiger Woods' racial heritage are complicated—as is his relationship to the concept of race itself—critics decided that the film could not be an authentic telling of the golfer's story because neither the directors nor most of the production crew have any Asian, African-American or Native American heritage. Likewise, The Kingmaker, a recent documentary about the former Filipina first lady Imelda Marcos faced strong opposition from those who considered the film illegitimate because its director, Lauren Greenfield, is not Filipina—an objection that overlooks Greenfield's extensive research on Marcos and her previous body of work on the psychological impacts of wealth. These are not the only controversies of this kind. A growing number of filmmakers, writers, musicians and journalists now argue that certain truths can only be understood by those who have experienced them. Even though I am a Mexican-Egyptian female documentarian and am sympathetic to the reasoning behind such ideas, I cannot accept this new approach, which has created an increasingly difficult professional environment for those of us who do not agree."
---
Sponsored Post
FOR YOUR CONSIDERATION:
Fireball from Werner Herzog and Clive Oppenheimer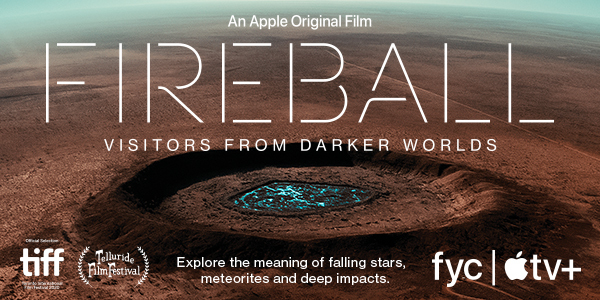 ---
From Trump's Failures to Frustration in Wuhan: The Rise of Covid Documentaries
Matt Turner told the story in The Guardian: "As early as April this year, Vulture reported that at least 20 coronavirus-related documentary projects were shooting or seeking funding. Seven months later, five significant feature documentaries about the virus have been completed, with countless more due to follow. Made from various perspectives, each film has something different to say about the earliest days of the pandemic."
Streaming: In Praise of New Documentary Platform True Story
Guy Lodge celebrates the new platform in The Guardian: "Even with a larger captive home audience in times of coronavirus, launching a new independent streaming service is a challenge these days. With the best of artistic intentions, trying to get a suitably large subscriber base to support your niche programming amid the spangly distractions of Netflix and the like isn't easy. Still, I recently encountered one that merits a second glance: True Story, a new-on-the-scene, UK-based global streaming service dedicated to documentaries. A handful of similar nonfiction-focused platforms have popped up over the years, sometimes stymied by a library of films too small to encourage a monthly subscription, however carefully curated. True Story, smartly, offers punters both subscription and pay-per-view options: you can feast on their entire (and not insubstantial) selection of documentaries for £6 a month — following a free trial — or simply rent films individually at £3.90 for a week."
HBO Documentary Has Competition. These Women Don't Seem Worried.
Elisabeth Vincentelli spoke to HBO's documentary heads, Nancy Abraham and Lisa Heller, talked about how they're navigating the evolving doc landscape in The New York Times: "With documentaries a central part of the national conversation, it's easy to forget that not only were they once relatively hard to find but they also had a damning reputation as being good for you — the kiss of death in entertainment terms. In the 1970s, a new player helped change that. 'HBO was doing documentaries that were not spinach,' said the Academy Award-winning director Alex Gibney, whose eight projects for the cable network date back to "Mea Maxima Culpa: Silence in the House of God" in 2012 and include the recent "Agents of Chaos," about the hacking of the 2016 election. 'They were exciting.' And so was the person in charge: the flamboyant, larger-than-life Sheila Nevins, who had been with the network since 1979 and as head of the documentary unit, steered unscripted programming into must-see TV and water-cooler fodder. In early 2018, after Nevins left the network, Nancy Abraham and Lisa Heller, who already worked in the company's documentary division, stepped into the role and now share the title of executive vice president of documentary and family programming for HBO."
---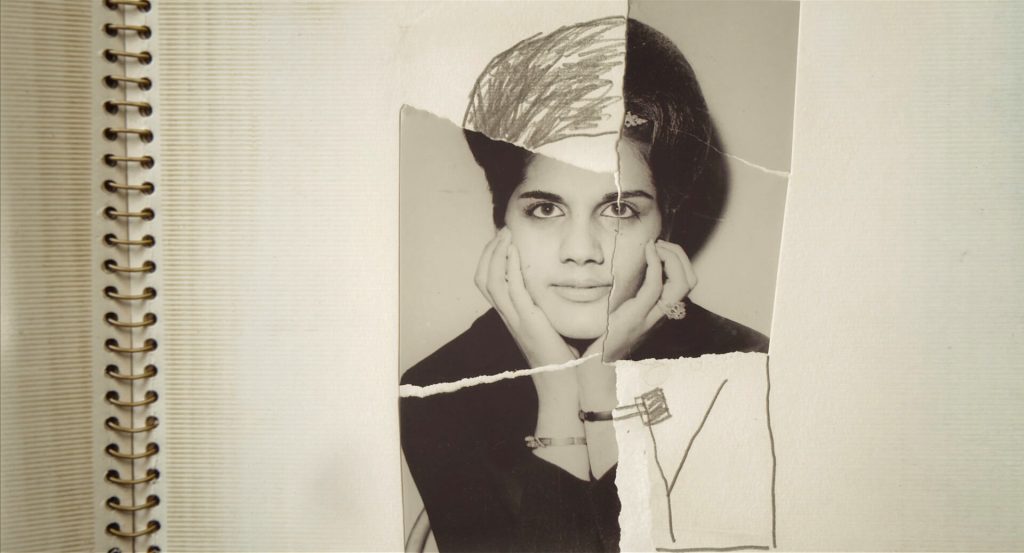 ON THE FESTIVAL CIRCUIT
Announced via press release: "Today, IDFA announced the winners of the competition programs during the IDFA 2020 Awards Ceremony. The ceremony took place both in Amsterdam's Vlaams Cultuurhuis De Brakke Grond and online, making it available to viewers all over the world. With 10 more days to go, the on-site part of the festival, in cinemas and venues, was almost sold out. To date, IDFA has received over 62,000 online film views. IDFA 2020 welcomed more than 3000 online guests. Radiograph of a Family (Norway, Iran, Switzerland) by Firouzeh Khosrovani is the winner of the IDFA Award for Best Feature-Length Documentary (€ 20,000)."
New Directors/New Films Announces Rescheduled 2020 Program
Announced via press release: "The 49th annual New Directors/New Films celebrates filmmakers who represent the present and anticipate the future of cinema, and whose daring work pushes the envelope in unexpected ways. Rescheduled from March for December 9-20, all films will be available nationwide. Presented by Film at Lincoln Center and The Museum of Modern Art."
---
DOC BOOKS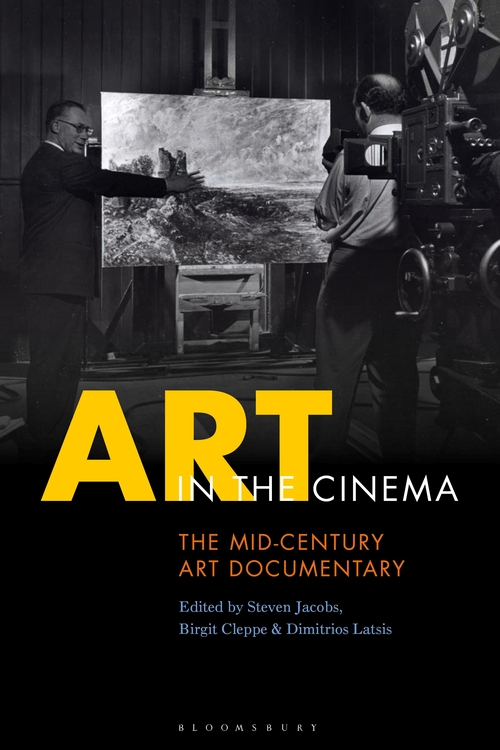 In the 1940s and 1950s, hundreds of art documentaries were produced, many of them being highly personal, poetic, reflexive and experimental films that offer a thrilling cinematic experience. With the exception of Alain Resnais's Van Gogh(1948), Henri-Georges Clouzot's Le Mystère Picasso (1956) and a few others, most of them have received only scant scholarly attention. This book aims to rectify this situation by discussing the most lyrical, experimental and influential post-war art documentaries, connecting them to contemporaneous museological developments and Euro-American cultural and political relationships.

Now available via Bloomsbury Academic.
---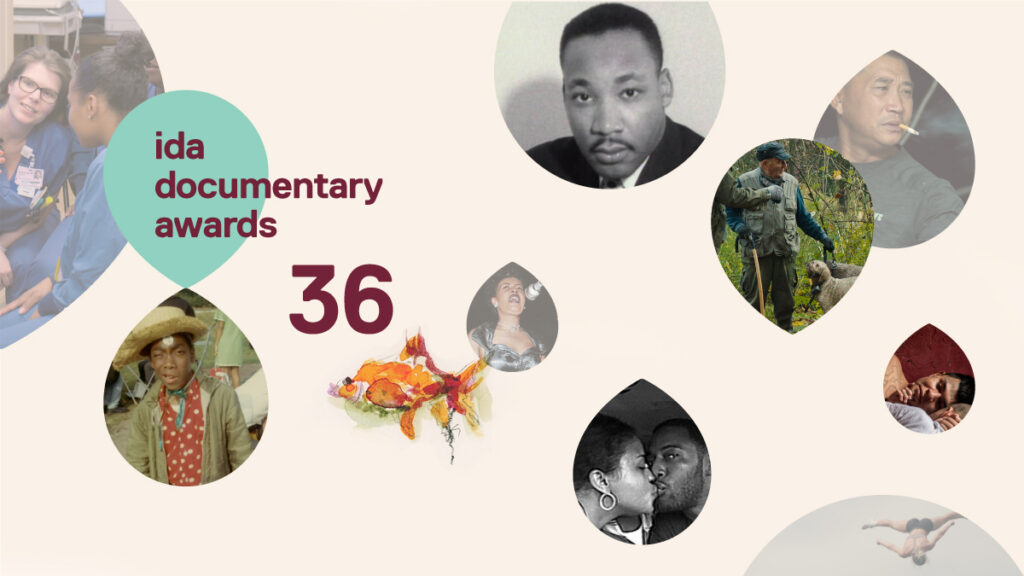 MISCELLANOUS
36th Annual IDA Documentary Awards Nominations Announced
Announced via press release: "The IDA Documentary Awards is the world's most prestigious event dedicated to the documentary genre, celebrating the best nonfiction films and programs of the year. It seeks to represent excellence in the documentary field from around the world, by emerging and established documentarians. The 2020 Awards will be presented at a virtual ceremony on Saturday, January 16, 2021. Until then, celebrate with us virtually in our photo booth. Share the good news with #IDADocAwards."
"For Sama", "Old People's Home for 4 Year Olds" Honored at Int'l Emmy Awards
Barry Walsh reports for Realscreen: "The 48th Annual International Emmy Awards have honored three non-fiction projects during a virtual presentation held today (November 23) in New York City. Taking the prize for best arts programming was Vertige de la Chute (Ressaca), a project following Brazil's National Ballet, from Babel Doc, France Televisions, and Cafeína Produções. For Sama, the award-winning doc from director Waad al-Kateab, Edward Watts and Channel 4 News, ITN Productions, Channel 4 and PBS 'Frontline' was named best documentary. The Australian adaptation of Old People's Home for 4 Year Olds from Endemol Shine Australia took the prize for best non-scripted entertainment."
Alexander Nanau on How He Followed the Story of Investigative Journalism
Jazz Tangcay spoke with the director of Collective for Variety: "Romania's official Oscar entry for international feature, "Collective," marks the first time the country has submitted a documentary to the Oscars. Alexander Nanau's story follows the 2015 fire at the Colectiv nightclub which killed 64 people and injured hundreds. Released on-demand Nov. 20 and in select theaters, Nanau's trail takes him from the deadly fire to a healthcare crisis to the heart of political corruption within the Romanian government. Nanau talked to Variety about how he pieced the documentary together and gathered interviews with whistleblowers as journalists uncover a scandal that rocked a country."
Errol Morris on 'Dr. Strangelove,' Donald Trump, LSD, and America
Sean Fennessey spoke with Morris on the latest episode of The Ringer's 'The Big Picture' podcast: "The legendary documentarian Errol Morris has a new film called My Psychedelic Love Story premiering on Showtime this week. He returns to the show to talk with Sean about a wide array of topics, from psychedelics to psychotics."
---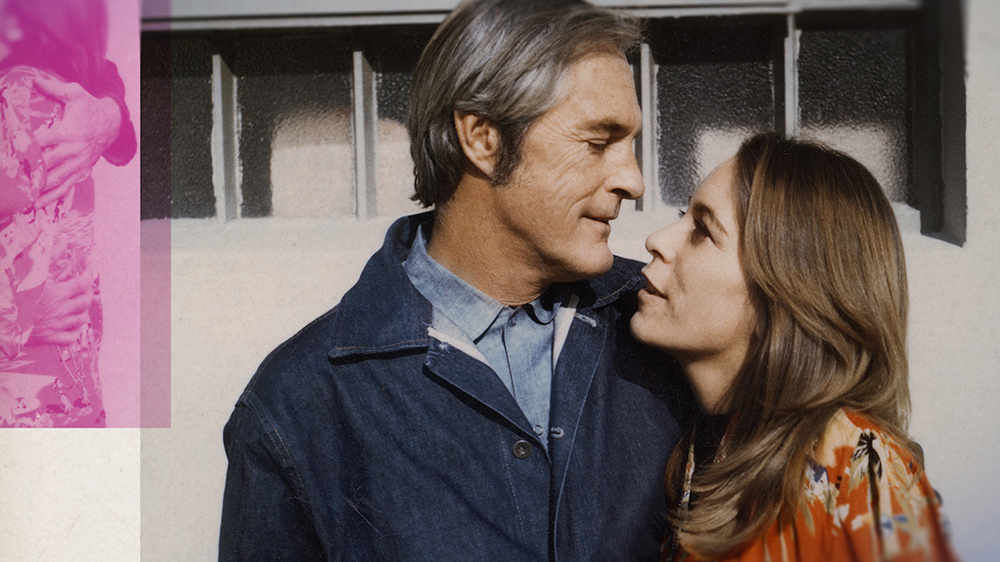 NEW RELEASES
Available via VOD
Jazz Tangcay at Variety
– Alex Winter on Telling the Story of 'Paradoxical' Frank Zappa in New Doc: 'It Took Us Years to Get it Right'
Daniel Kreps at Rolling Stone
– Frank Zappa Documentary Soundtrack Gathers Career Highlights, Unreleased Tracks
Ann Hornaday at The Washington Post
– Affectionate, straightforward yet unrevealing, Zappa documentary makes the case for its subject's brilliance
My Psychedelic Love Story
Available via Showtime
Glenn Kenny at The New York Times
– My Psychedelic Love Story Review: On the Run With Timothy Leary
Vikram Murthi at A.V. Club
– My Psychedelic Love Story is a slight tribute to Timothy Leary's "Acid Queen"
Sheila O'Malley at RogerEbert.com
– Review: My Psychedelic Love Story
Folklore: The Long Pond Studio Sessions
Ryan Lattanzio at IndieWire
– Folklore Review: Taylor Swift's Disney+ Doc Is Just Her Singing in a Barn, and That's OK
Liam Hess at Vogue
– 5 Things We Learned Watching Taylor Swift's Surprise New Folklore Documentary
Jon Pareles at The New York Times
– Taylor Swift Illuminates Folklore in a Stripped-Down Studio Concert
Available via HBO
Brian Tallerico at RogerEbert.com
– Review: The Mystery of D.B. Cooper
Rebecca Nicholson at The Guardian
– The Hijacker Who Vanished: The Mystery of DB Cooper review – a real-life Twin Peaks
Daniel Fienberg at The Hollywood Reporter
– The Mystery of D.B. Cooper: TV Review
Shawn Mendes: In Wonder
Available via Netflix
Gilles LeBlanc at The Star
– In Shawn Mendes: In Wonder, the Pickering singer seems grounded despite his superstardom
Chris Azzopardi at The New York Times
– Shawn Mendes: In Wonder Review: A Skin-Deep Portrait
Chris Willman at Variety
– Shawn Mendes: In Wonder Review: Featherweight Film Provides Little Insight Beyond Pop Doc Tropes
---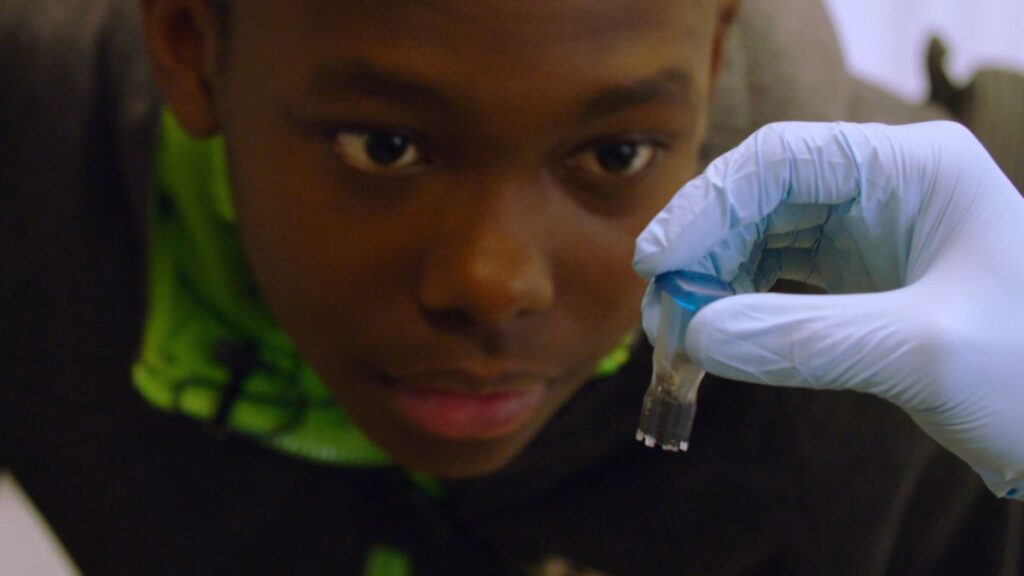 DOC NYC ALUMNI
Adam Bolt's Human Nature
2019 DOC NYC Investigations
Will be released on DVD via PBS tomorrow.

David Osit's Mayor
2020 DOC NYC Winner's Circle
Will be released via virtual cinemas on December 2nd.

Hannah Olson's Baby God
2020 DOC NYC Investigations
Will be released via HBO on December 2nd.

Daniel Vernon's The Changin' Times of Ike White
2019 DOC NYC Sonic Cinema
Will be released via virtual cinemas on December 4th.

Dana Nachman's Dear Santa
2020 DOC NYC American Perspectives
Will be released via VOD on December 4th.

Hao Wu, Weixi Chen, Anonymous' 76 Days
2020 DOC NYC Short List: Features
Will be released via virtual cinemas on December 4th.

Julien Temple's Crock of Gold: A Few Rounds with Shane MacGowan
2020 DOC NYC Sonic Cinema
Will be released via virtual cinemas on December 4th.

Tommy Oliver's 40 Years a Prisoner
2020 DOC NYC Viewfinders
Will be released via HBO on December 8th.

Thomas Balmès' Sing Me A Song
2019 DOC NYC Viewfinders
Will be released via virtual cinemas on December 9th.
---
FEATURED STREAMING DOC SHORT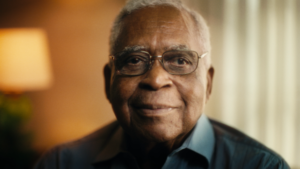 A Concerto Is a Conversation
Directed by Ben Proudfoot and Kris Bowers
"Bowers traces the process of breaking into new spaces through generations of sacrifice that came before him, focusing on the story of his grandfather Horace Bowers. As a young man, he left his home in the Jim Crow South, eventually ending up in Los Angeles. Encountering discrimination at every turn, he and his wife, Alice, nevertheless made a life as business owners."
---
FUND THIS PROJECT
Crowdfunding has become an integral means of raising capital for documentary filmmakers around the globe. Each week we feature a promising new project that needs your help to cross that critical crowdfunding finish line. This week's project:
The Mystique of Pather Panchali
Directed by Justin Smith
Goal: $5,322