Monday Memo: Field of Vision Launches Online Journal, DOC Releases COVID19 Best Practices & IDFA Reveals Best of Fests Lineup
October 05, 2020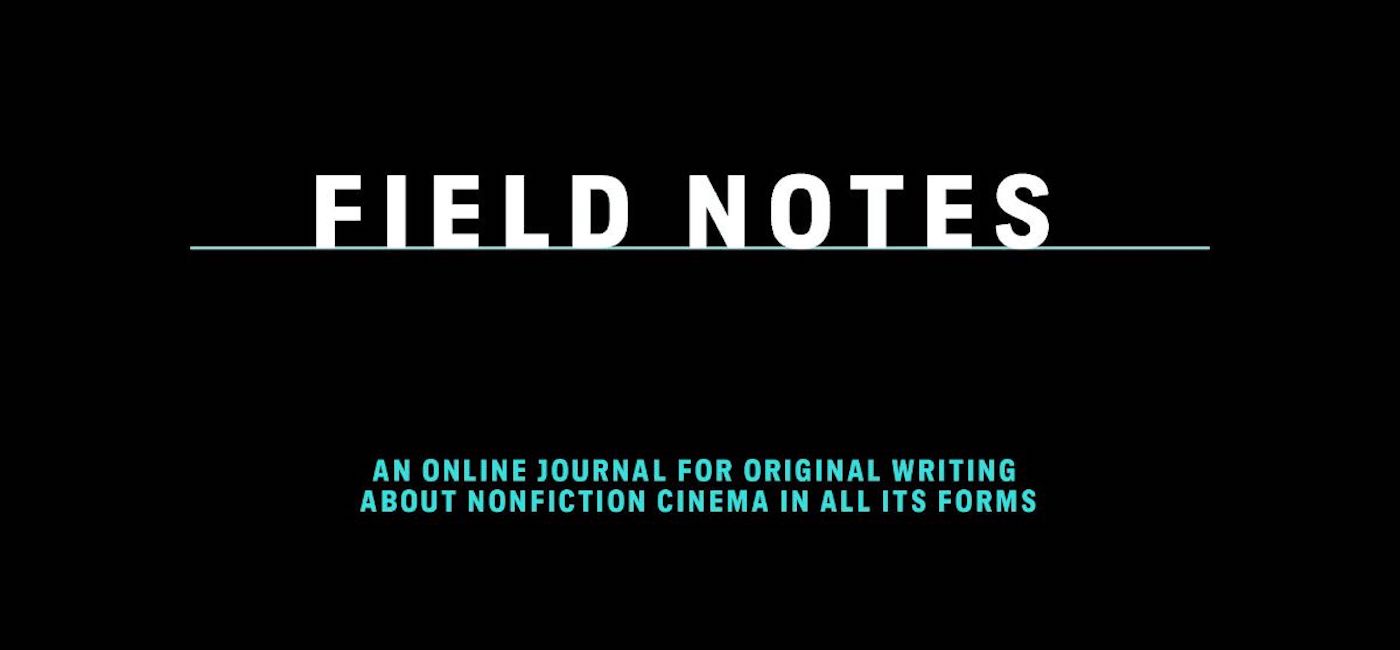 The outlets for original writing on nonfiction cinema are scarce. So the launch of Field of Vision's Field Notes, its new online journal, makes me want to toss confetti. And speaking of reading materials, there's plenty to sort through this week with Documentary Organization of Canada's online guide for filmmakers for production during COVID-19, a new website dedicated to the work of William Greaves, reports from Getting Real '20, IDFA's first wave of 2020 lineup announcements, an excellent guide to American Latino films of the last two decades and a whole host of new doc releases, including Kirsten Johnson's truly original Dick Johnson Is Dead. Until next week, be safe. Read on!
– Jordan M. Smith
---
HEADLINES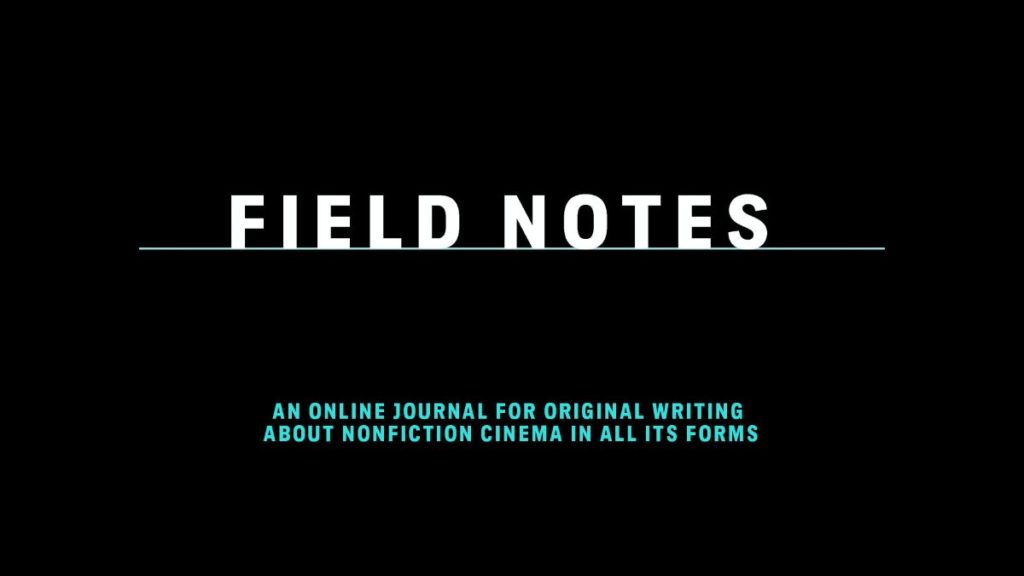 Announced via press release: "As the first in a series of new initiatives to mark their 5th anniversary, Field of Vision today launches Field Notes, a new online journal for original writing about nonfiction cinema in all its forms. Critic and programmer Devika Girish will serve as Field Notes Contributing Editor and contribute to the site's editorial vision. Devika is the Assistant Editor at Film Comment and a Talks programmer at the New York Film Festival. Her writing has appeared in The New York Times, Reverse Shot, Village Voice, Sight and Sound, and other publications, and she has served on the selection committees for the Mumbai Film Festival and Berlin Critics' Week. For our first issue, Devika sat down with the writer, curator, and producer Rooney Elmi, who is the founding editor of SVLLY(wood) and the co-founder of the No Evil Eye microcinema; and writer and programmer Matt Turner, who serves as the marketing manager at Open City Documentary Festival and is the founding editor of the Non-Fiction journal. We hope that their chat – which touches upon the intersections of form and subject matter in documentary, the mode's exploitative and colonialist legacy, and the need to create sustainable spaces for writing-functions as a sort of 'mission conversation,' in lieu of a traditional, monolithic mission statement."
Brendan Christie reported at Realscreen: "The Documentary Organization of Canada (DOC) has just released a landmark online guide for filmmakers working during the pandemic: Documentary Production in the Era of COVID-19: Best Practices by and for Documentary Filmmakers. The guide was created in partnership with the National Film Board of Canada (NFB), the Canadian Broadcasting Corporation (CBC) and the Directors Guild of Canada (DGC). Its goal is to help filmmakers navigate new ways of working safely in the context of COVID-19. 'DOC initiated this study to fill a gap for documentary filmmakers and empower them to make informed decisions about their productions based on official guidelines and emerging best practices sourced from within the community,' explains Michelle van Beusekom, executive director of DOC, in a statement. 'Documentary is a small-scale, artisanal form of production and those working in Canada's documentary sector are particularly vulnerable to the impacts of COVID-19.' The guide is based on a survey of 327 documentary professionals (directors, producers, crew), more than 50 in-depth interviews (filmmakers, experts and documentary participants) and health and safety guidelines from jurisdictions across Canada and abroad. The survey was conducted in July 2020."
Announced via the website: "Over the course of fifty-two years, William Greaves created an immense body of work that documented, reflected on, and celebrated the African American experience. From 1953-2005, Greaves was the producer, writer, director, cinematographer and/or editor of seventy-nine films. Spanning documentary, narrative, and hybrid forms, the films tell a vast, complex story about the major figures engaged in the fight for social justice, equal opportunity, and basic respect. From the fierce battles for civil rights (Nationtime and Black Power in America: Myth or Reality?) to the remarkable achievements of inspiring leaders (Ida B. Wells: A Passion for Justice and Ralph Bunche: An American Odyssey) and onward to the two uncategorizable, astonishing Symbiopsychotaxiplasm films, William Greaves's filmography constitutes a unique and powerful portrait of the United States and its checkered history. Features on the website include: The FILMS page, which provides a detailed look at eighteen of Greaves's seminal works; The ABOUT GREAVES page, with a biography, links to all his video interviews, and a comprehensive filmography; The NEWS page, about recent and upcoming events related to his work; The REVIEWS page, with a comprehensive bibliography broken down into numerous categories, and all printed interviews with Greaves and texts by him. Almost all of the 115 items are available as downloadable PDFs; The PURCHASE/STREAM page has information about how to buy DVDs or stream the films that are featured on this site."
Reports from Getting Real '20
The editors of Documentary Magazine shared their experiences at this year's edition of Getting Real in a series of pieces: FWD-Doc: Empowering Filmmakers with Disabilities by Reveca Torres; 4 Ways to Counteract Extractive Storytelling In The American South And In Global Communities Of Color by Sally Márquez; Decolonizing Documentaries in South Asia by Rounak Maiti; and Documentary's Role in Reclaiming Sub-Saharan History and Culture by Tom White.
Zoe Haylock shared the report at Vulture: "Just like Mark Zuckerberg after getting dumped back at Harvard, Facebook got big mad on the internet in response to Netflix's viral documentary The Social Dilemma. We all intuitively felt like Facebook addiction was real — we've all had to have one of those convos with a parent — but the doc claims to describe how social networks like Facebook use programs and algorithms to keep people online, not to mention the influence tech companies have on elections, discrimination, and depression and suicide rates. According to CNBC, viewers were even deleting their Facebook and Instagram accounts after watching the doc. In a post published on its website today, Facebook addressed the concerns raised in The Social Dilemma, saying the film 'buries the substance in sensationalism.' The post goes on to say: 'Rather than offer a nuanced look at technology, it gives a distorted view of how social media platforms work to create a convenient scapegoat for what are difficult and complex societal problems.' While the film argues the algorithms only show content a user will agree with, thus driving polarization, Facebook claimed the algorithms just keep things 'relevant and useful.' The company also claimed that product teams are not instructed to increase the amount of time people stay online and said changes in 2018 decreased usage by 50 million hours per day."
Manori Revindran reported at Variety: "Cineworld could shutter 543 of its Regal Cinema venues in the U.S. and all cinemas across the U.K. and Ireland this coming week, just a day after James Bond film "No Time to Die" was pushed to April 2021. On Sunday afternoon U.K. time, Cineworld confirmed that it is 'considering the temporary closure' of its U.K. and U.S. cinemas, but that a final decision hasn't yet been reached. Variety understands that staff were informed of Cineworld's plans on Sunday — ahead of the company's statement — with HR explaining that the closure of all cinemas is 'one option that is strongly being considered,' though a decision hasn't yet been made.Variety understands from sources that the chain may close all sites in both countries as early as this week. Regal is the second largest domestic chain in the U.S., while Cineworld is the U.K.'s biggest cinema operator. In the U.K., Cineworld is understood to be writing to Prime Minister Boris Johnson and Culture Secretary Oliver Dowden this weekend to explain that the exhibition sector is 'unviable' due to studios delaying tentpoles as a result of anxious audiences steering clear of cinemas amid the global pandemic. The Cineworld closures will put up to 5,500 jobs at risk in the U.K. Sources indicate a reopening date hasn't yet been set, but cinemas could stay closed until 2021."
---
DOC NYC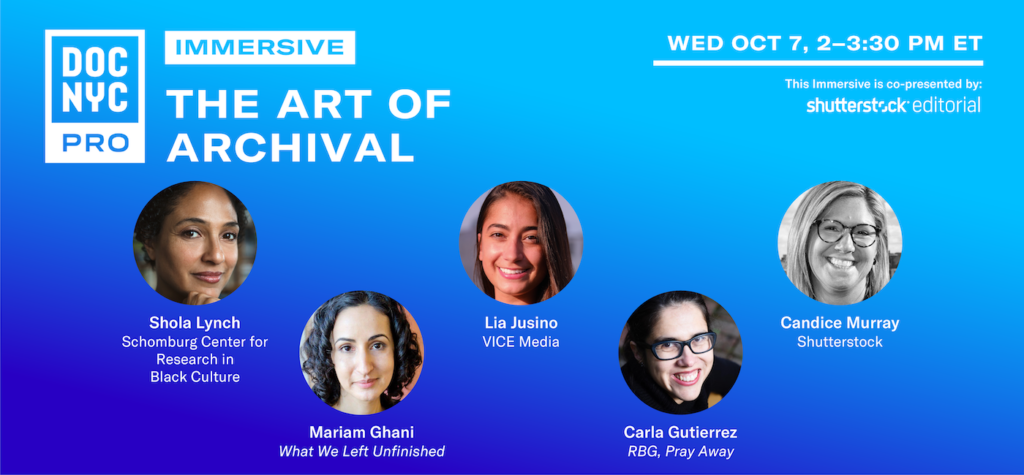 Join DOC NYC PRO for a 90-minute panel exploring the use of archival footage in documentary filmmaking. The panel discussion will include Shola Lynch, independent filmmaker and curator of the New York Public Library's Schomburg Center for Research in Black Culture; Lia Jusino, director of archival research at VICE Media; Candice Murray, Vice President of Editorial at Shutterstock; filmmaker and artist Mariam Ghani (What We Left Unfinished), and editor Carla Gutierrez (RBG, Pray Away).
Additional upcoming programming includes Documentary & The Law on October 14 and Podcasting for Doc Makers on October 21.
---
ON THE FESTIVAL CIRCUIT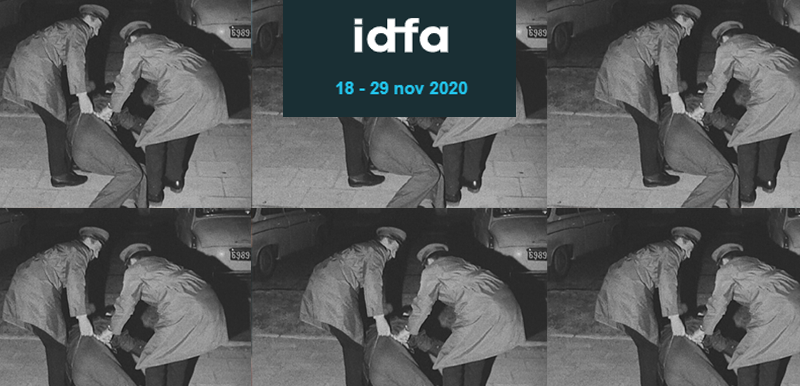 Announced via press release: "In celebration of documentary film and the power of standing together, IDFA is thrilled to announce the first films selected for its 33rd edition: 30 titles in the Best of Fests program, and 10 titles selected by Gianfranco Rosi for the Top 10 program. Through an initial selection that spans award-winners, newcomers, and hidden gems, IDFA sets the tone for a festival edition that is significant in its creative scope. IDFA 2020 runs November 18 to 29 in Amsterdam venues, in addition to online screenings (November 18 to December 6) and online markets (November 16 to 20)."
Daniele Alcinii shared the exclusive at Realscreen: "The Points North Institute has unveiled the documentary filmmakers and projects selected for five of its artist programs, part of the 2020 Camden International Film Festival (CIFF). Documentary filmmakers and industry leaders will convene for a series of digital workshops, residencies, masterclasses, panels and networking events. Each program will culminate during the week of Oct. 5 with networking meetings between selected filmmakers and funders, distributors, producers, festival programmers, and other industry professionals. As a result, Points North has developed new partnerships and reallocated resources to enable more than US$50,000 in direct financial support to artists across all five programs. Making up this year's program are the Points North Fellowship, North Star Fellowship, North Shorts Grant & Residency, 4th World Indigenous Media Lab, and the LEF/CIFF Fellowship. Now in its fourth year, the Points North Fellowship will include a global livestream of CIFF's Points North Pitch. The pitch sees six filmmaking teams presenting their documentary features in development to a panel of funders and distributors, all while audience members are given the chance to support projects through a live crowdfunding campaign."
Alfonso Rivera covered the hybrid event for Cineuropa: "MajorDocs, a self-proclaimed 'slow event', embraces a refreshingly relaxed approach to the cinematic experience. This year's line-up presents a selection of eight creative documentaries, all with a distinct auteurist slant, 'that encourage us to connect with not just the other, but also with our own sensibility'. These five days (29 September–3 October) in an intimate and congenial atmosphere are a chance to 'reflect, ask and discuss each film with its author'. It's an event designed to 'stimulate the critical eye through screenings and talks, as well as workshops and discussions on documentary cinema'. Directed by Miguel Eek, MajorDocs seeks out 'hybrid, innovative, transgressive, adventurous' films that 'dig deeply into the ins and outs of a complex world without staying on the surface'."
---
MISCELLANEOUS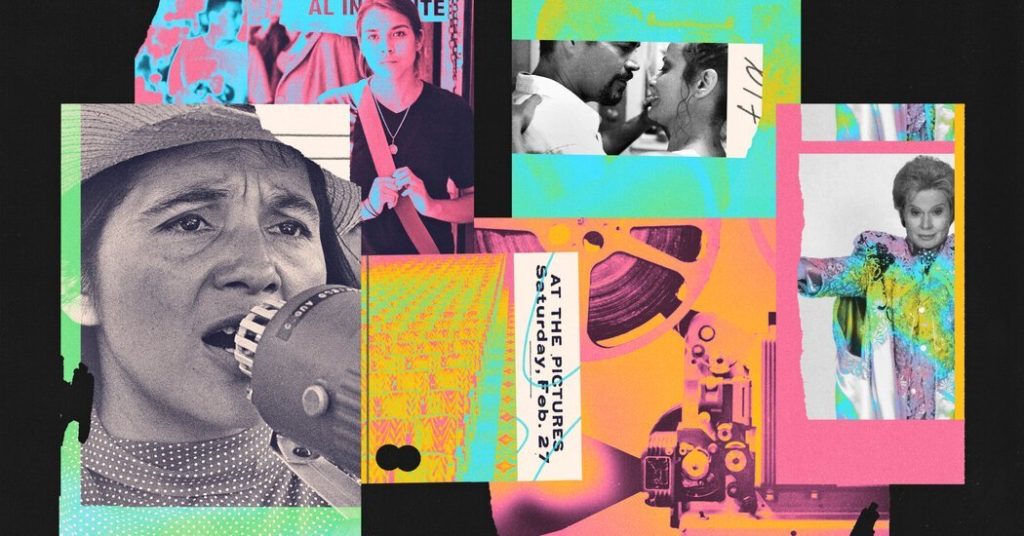 Carlos Aguilar put this excellent guide together for The New York Times: "Hollywood still doesn't get it. Latinos are not a monolith. The context, details and nuances that go into telling the story of a family in Mexico City won't be the same for the story of a family in Los Angeles, which would in turn differ for one in Miami. American-born or -raised Latinos have unique life experiences, straddling the line between assimilation and pride in their heritage, which the big studios frequently fail to acknowledge. Such movies do exist, though often on the periphery. And they're worth seeking out to help foster conversations about the intricacies of Latinidad. That's why, as we observe National Hispanic Heritage Month, I've put together a list of must-watch films centered on American Latino protagonists…Many documentaries made the list — a mode that has been especially accessible for American Latino directors over the years. Three are portraits of emblematic figures, some examine how the justice system fails marginalized individuals, and one takes on the intricacies of Puerto Rican perspectives. A handful are intergenerational stories about the clash between old conventions and modern points of view, others speak to the relationship between immigrant parents and their American-born children."
Beatrice Loayza spoke with director Sam Pollard for Filmmaker Magazine: "Directed by Sam Pollard, best known as Spike Lee's editor on films like Clockers and Bamboozled, MLK/FBI builds upon a lifetime of work committed to exploring the history of American race relations. Consider Pollard's multiple writing, directing, and producing credits on the epic documentary series about the civil rights movement, Eyes on the Prize (1986), to his more recent films about the lives of Zora Neale Hurston, Sammy Davis, Jr. and August Wilson. In MLK/FBI, Pollard examines how the Bureau worked to manipulate public perception of Dr. King, hoping that revelations about his private life, and his non-monogamous marriage, would neutralize his influence. The tactic spoke directly to white America's anxieties around Black empowerment. American culture and the movies reinforced this fear through the depiction of Black male sexuality as a nefarious, deviant force. Pollard compellingly demonstrates how the economy of images in American popular culture have historically upheld standards of white supremacy, and how these texts helped construct narratives about Dr. King's treachery and the FBI's righteousness…Between virtual screenings at the Toronto International Film Festival and the New York Film Festival, Filmmaker caught up with Pollard via video chat. The film will be released in January of 2021 by IFC Films."
Darren Hughes spoke to director Jia Zhangke for MUBI's Notebook: "Swimming Out Till the Sea Turns Blue continues Jia's on-going project of analyzing, in both his documentary and narrative work, the unfathomable transformation China has experienced in the 21st century. I use the word 'analyze' in multiple senses, as Jia's genius lies in his ability to map the emotional and spiritual lives of his subjects onto the nation's shifting terrain. His work is part historiography, part political/economic critique, part psychotherapy, and in that praxis he discovers tangible, illuminating metaphors. His body of work is gradually taking the shape of wisdom literature. Jia's analysis is also always aesthetic. He describes Swimming Out Till the Sea Turns Blue as the conclusion of his 'Artists Trilogy,' following Dong (2006), about painter Liu Xiaodong, and Useless (2007), a profile of fashion designer Ma Ke. In May 2019, Jia traveled to the Jia family village (no relation) in his home province of Shanxi to attend a literature festival that attracted dozens of China's most prominent authors. The event affords him an opportunity to chronicle the country's rapid transition from an agrarian economy to a modern, industrialized one and, more pointedly, to argue for the necessity of art that engages personally and meaningfully—pedagogically, even—with the traumatic repercussions of that transition…I spoke with Jia on February 23, 2020 at the Berlinale Palast. Swimming Out Till the Sea Turns Blue will have its North American premiere on October 1 as part of the Main Slate of the 58th New York Film Festival."
Thomas Erdbrink reported on the impact of Estonia: The Find That Changes Everything for The New York Times: "Evidence collected by two documentary filmmakers is challenging the official explanation of how 852 people died in the 1994 sinking of a ferry in the Baltic Sea, one of Europe's greatest maritime disasters. The oceangoing passenger and car ferry, the Estonia, was en route from the Estonian capital, Tallinn, to Stockholm when it was stricken and sank rapidly in stormy seas. An official investigation found that its bow door had been ripped off by the heavy seas, flooding the car deck. The ship went down in less than an hour, with only 137 survivors. A subsequent investigation in 2008 said that the ship had been traveling too fast in the surging waters and that the crew, while trying to save the ship, made the critical mistake of turning it and causing it to capsize. But the five-episode documentary, which started streaming online in Scandinavia and Finland on Monday, draws a different and far darker conclusion: The filmmakers found a previously unrecorded gash in the hull of the ship about 13 feet long and four feet wide. The conclusion of experts cited in the documentary was that the ferry had been struck by what was probably a slowly moving but extremely heavy object, causing it to sink."
---
Pure Nonfiction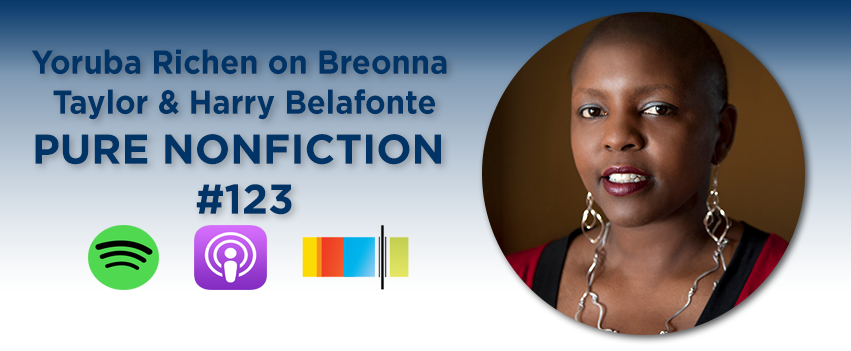 The New York Times Presents episode on The Killing of Breonna Taylor made its debut in September, the same week as The Sit-In: Harry Belafonte Hosts the Tonight Show. Yoruba Richen directed both documentaries and discusses them with Pure Nonfiction host Thom Powers. Starting in June, Yoruba investigated the Louisville police shooting of Taylor in collaboration with reporter Rukmini Callimachi. Her project on Belafonte looks back to 1968 when he took the place of Johnny Carson for one week as host of the Tonight Show. The film was inspired by an article in The Nation by Joan Walsh. In talking about documentaries that rely on archives, Yoruba quotes filmmaker Shola Lynch: "commercial archives need to understand they can't hold our history hostage." Yoruba's upcoming project is How It Feels to Be Free for PBS American Masters.
---
NEW RELEASES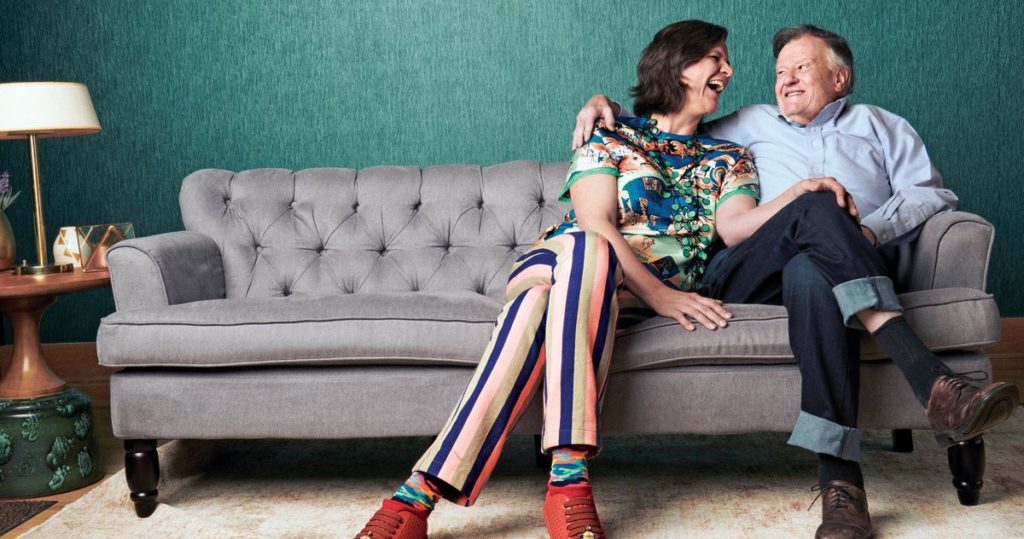 Dick Johnson Is Dead
Kingdom of Silence
The Great American Lie
American Murder: The Family Next Door
David Attenborough: A Life on Our Planet
---
DOC NYC ALUMNI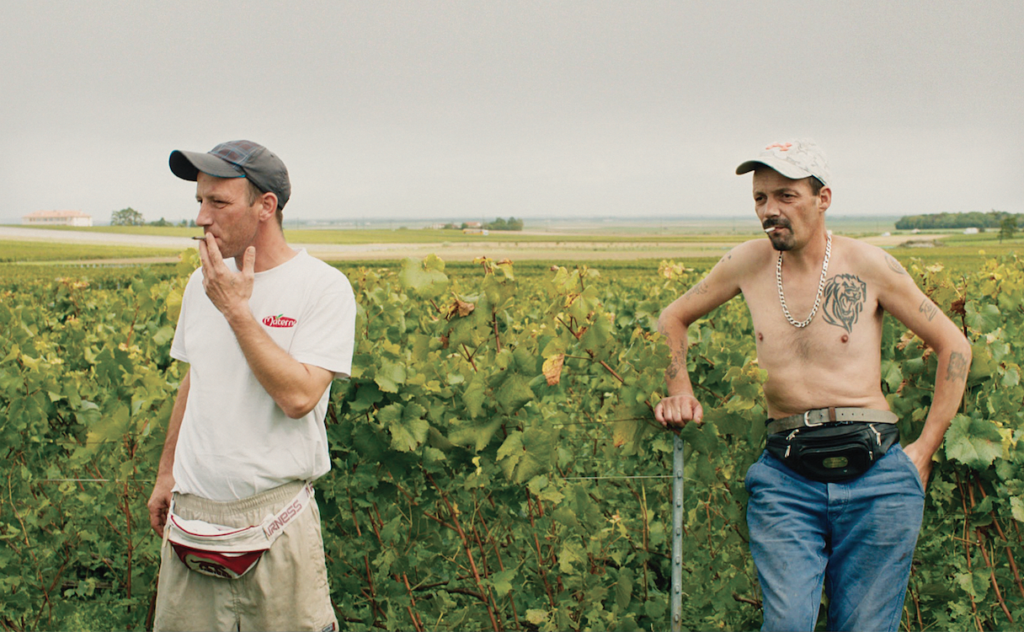 Laura Naylor's Wine Crush (Vas-y Coupe!) 2019 DOC NYC Food For Thought
Will be released on VOD on October 8th.
Todd Hughes and P. David Ebersole's House of Cardin
2019 DOC NYC Art + Design
Will be released on DVD via Altered Innocence on October 13th.
Melody Gilbert's Silicone Soul
2018 DOC NYC True Love
Will be released on DVD via Passion River on October 13th.
Sarah Colt and Josh Gleason's The Disrupted (formerly American Dreams)
2017 DOC NYC Only In New York program
Will be released on VOD on October 13th.
Patricio Guzmán's The Cordillera of Dreams
2019 DOC NYC Masters
Will be released via OVID.tv on October 16th.
Yung Chang's This Is Not A Movie
2019 DOC NYC Portraits
Will be released online via Anthology Film Archives on October 16th.
Yi Chen's First Vote
2019 DOC NYC Only In New York project
Will be broadcast on TV via America ReFramed on October 19th.
---
FEATURED STREAMING DOC SHORT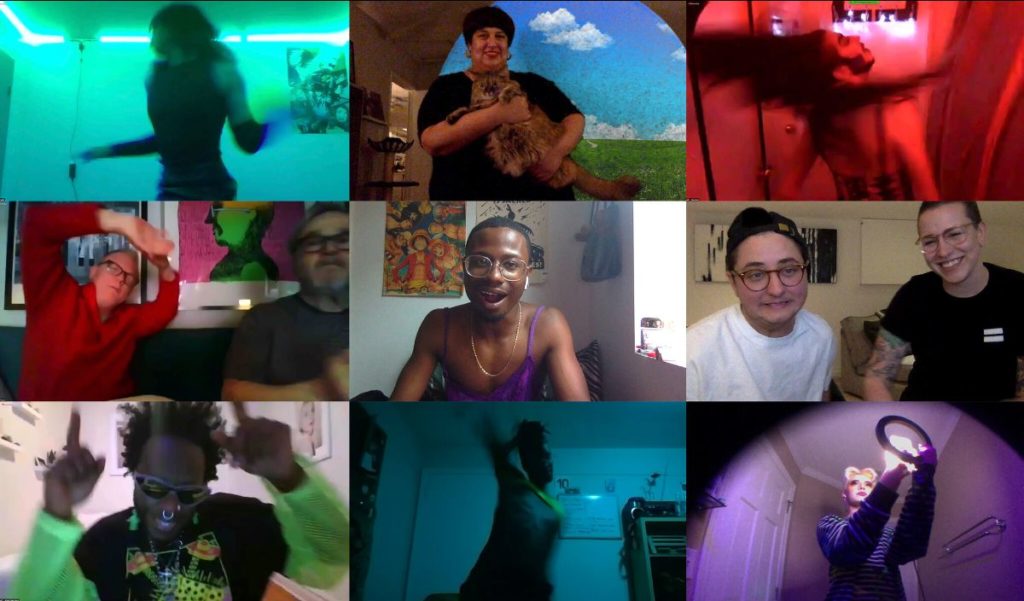 "When the coronavirus shut down clubs around the world, I found community in a queer dance party on Zoom."
---
FUND THIS PROJECT
Crowdfunding has become an integral means of raising capital for documentary filmmakers around the globe. Each week we feature a promising new project that needs your help to cross that critical crowdfunding finish line. This week's project: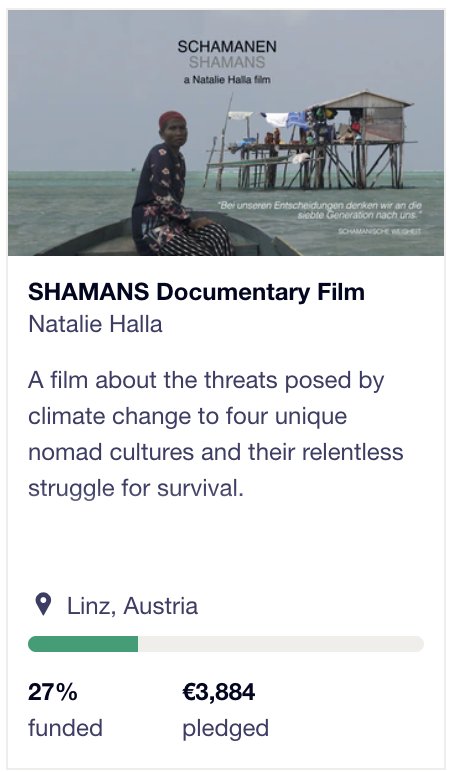 Directed by Natalie Halla
Goal: $16,403