Monday Memo: Firelight launches Beyond Resilience, Human Rights Watch Film Festival & More
June 8, 2020
With so many folks taking to the streets to protest against police brutality and systemic racism this past week, industry conversations swiftly shifted from COVID-19 and its fallout to how the documentary film community needs to question its own practices around funding and access for BIPOC filmmakers. In this week's memo: Firelight Media launched a new initiative to "examine how filmmakers of color can move forward in an unstable economic industry." Firelight founder Stanley Nelson appeared in Cinetic Media's ongoing online discussions as a moderator, asking, "Can we use this moment for real, systemic change in the documentary film industry?" Additionally, the Jonathan B. Murray Center for Documentary Journalism has published a new guide to our current documentary-journalism landscape, Wesley Morris examined how cellphone footage has become some of the most important doc footage over our time, Trevor Timm reported on police attacking journalists and the Human Right Watch Film Festival is gearing up for their first ever online festival. There is much work to do, so read up and keep safe!
– Jordan M. Smith
---

HEADLINES
Firelight Media Launches Weekly "Beyond Resilience Series" Initiative
Daniele Alcinii reported the announcement at Realscreen: "Harlem-based prodco Firelight Media, founded by Peabody- and Emmy award-winning filmmaker Stanley Nelson, is to launch a new film initiative that will examine how filmmakers of color can move forward in an unstable economic industry. 'The Beyond Resilience Series' will feature online screenings, articles and essays, curated weekly conversations, and collective art projects slated to explore 'the challenges, strategies, and experiences of creating and distributing work during a time of crisis, specifically for artists and filmmakers of color.' The initiative's slate will take 'a global and historical view' of documentaries from a range of diverse creators during 'critical periods of disaster and unrest, seeking to learn from the filmmaker, their community, and the resilience born from collective experiences.' Firelight SVP Loira Limbal has programmed 'The Beyond Resilience Series' to feature a new virtual event every Friday throughout the summer. The curated content will be made available via various online platforms, including Instagram Live, Zoom and Medium.com."
Mapping the Documentary-Journalism Landscape
In a seven part series that begins by laying out the first amendment rights and guarantees of documentary filmmakers, Jonathan B. Murray Center for Documentary Journalism has published a new in-depth guide to our current documentary-journalism landscape: "At the time of the American Revolution, a number of the legislatures in the first states called for freedom of the press as a check on government despotism. These calls had little legal standing, often being seen as an admonition to state leaders rather than true statutes. As the framers developed the federal Constitution, Anti-Federalists had grave concerns about the lack of protections for civil liberties in the document.  In the years immediately after the ratification of the Constitution, the Bill of Rights was written and became Amendments One through Ten of the U. S. Constitution. The freedoms that citizens, residents and visitors to the United States have to gather information, report and publish that information for an audience come from the First Amendment. It reads: 'Congress shall make no law respecting an establishment of religion, or prohibiting the free exercise thereof; or abridging the freedom of speech, or of the press; or the right of the people peaceably to assemble, and to petition the Government for a redress of grievances.' The freedom of speech and of the press stated in the amendment have been interpreted by the courts in the more than two centuries since the ratification of the amendment. Specific freedoms (and limitations) will be addressed throughout this guide, with the latest case law included, as well as links to more information."
The Videos That Rocked America
Writing for The New York Times, Wesley Morris gave his personal take on the current moment: "The most urgent filmmaking anybody's doing in this country right now is by black people with camera phones. Their work comprises a ghastly visual mosaic of mistreatment, at best, and whose victims are international symbols of mourning: Eric Garner, Philando Castile, Sandra Bland. Art is not the intent. These videos are the stone truth. Quaking proof of insult, seasick funerals. Livestreamed or uploaded, or suppressed then suspiciously unearthed as found footage. Last week, the archive grew by two, and now the nation's roiling. First, a white dog walker called the police on Christian Cooper, a birder in Central Park. Her unrestrained dog disturbed this man's peace. He asked that the dog be leashed (the park's rules, not his) and its affronted owner told him that if he didn't stop recording their interaction she'd tell the police that an 'African-American man is threatening my life.' He kept rolling — actually, he kept directing. 'Please call the cops,' he calmly instructs her. 'Please tell them whatever you like.' And she does. But it was how she told on him that you don't forget. Three times, she informs the dispatcher that this man is her emergency. By the last round, she's made herself hysterical. The person at the other end can hear distress and can probably sense that the greater victim in this exchange might be her mewling dog, choking because the grip on its collar is so tight. When the call is over, Cooper thanks her — for leashing the dog, but for also endangering him, for living down to herself, for quite a performance of umbrage. This woman has dialed 911, but she's also got access to an ancient American network of interpersonal fraud. She knows the advantage of her role. So, of course, did he. That's why his camera's on. In case. The video would be the counterfactual that might save his life."
In a letter from American Documentary's Executive Director Justine Nagan wrote: "As a national media arts nonprofit, we are a trusted platform for stories that resonate. The voices that we amplify right now matter. When we present Black stories from Black storytellers, we affirm that Black lives matter. We remain committed to championing films and interactive projects that shine a critical light on injustice, affirm diverse voices and center community movements—like Revolution '67, The Feeling of Being Watched, Hooligan Sparrow, Through the Night, Every Mother's Son, The End of the Nightstick, Queen Vs. Godfred, Quest, Do Not Resist, And She Could Be Next, Whose Streets? and many others—with free companion material that delve into the issues at the heart of this moment. As we support audiences, we also support artists. On June 15th, we are launching our pilot fund to provide critical support for the mental health wellness of Black artists as well as indigenous peoples and artists-of-color who are working directors, producers and interactive creators. We will share a press release next week with greater details. American Documentary is committed to being a positive force for change."
Police — Not Protesters — Are Overwhelmingly Responsible for Attacking Journalists
Trevor Timm of The Intercept crunched the numbers: "We are witnessing a truly unprecedented attack on press freedom in the United States, with journalists are being systematically targeted while covering the nationwide protests over the killing of George Floyd by Minneapolis police. The scale of the attacks is so large, it can be hard to fathom. At the U.S. Press Freedom Tracker, a project of Freedom of the Press Foundation and the Committee to Protect Journalists, we catalogued 150 press freedom violations in the United States in all of 2019. We are currently investigating 280 from just the last week. The crisis has rightly generated international outrage. Some have pushed a narrative — fueled by commonly used phrases like 'journalists are being attacked by police and protesters alike' — that police and protesters are attacking journalists at relatively equal rates. Our data shows this is incorrect. Police are responsible for the vast majority of assaults on journalists: over 80 percent."
The Documentary Organization of Canada Releases COVID-19 Impact Survey Results
The Documentary Organization of Canada has published the results of their COVID-19 Impact Survey: "The heightened vulnerability of those working in Canada's documentary sector as a result of the impacts of COVID-19 is revealed in survey results released today by The Documentary Organization of Canada (DOC). In the words of one survey respondent:  'As COVID has exposed the harsh, and unfair nature of our society in other sectors…so too has it in our industry.  So many of us are constantly underpaid for our work – left in a state of constant hustle that is unsustainable'. Conducted in mid-April, the survey looks at both quantitative and qualitative impacts of COVID 19 on Canadian documentary workers – a sector already suffering from a downturn in production as a result of ongoing market disruption and fragmentation. 'The survey highlights the array of unknowns and uncertainties facing documentary filmmakers around when and how they will be able to move forward with production,' said Michelle van Beusekom, Executive Director of DOC. 'While government emergency support measures have to a certain degree helped to staunch the immediate impacts of cancelled contracts and halted productions, it's clear that COVID will have very long-term impacts for our sector and the way documentary stories are produced.' DOC will be using the results of the survey to highlight the unique challenges faced by the documentary sector with key funders and decision makers and to inform the kinds of customized supports it provides for its members."
---
ON THE FESTIVAL CIRCUIT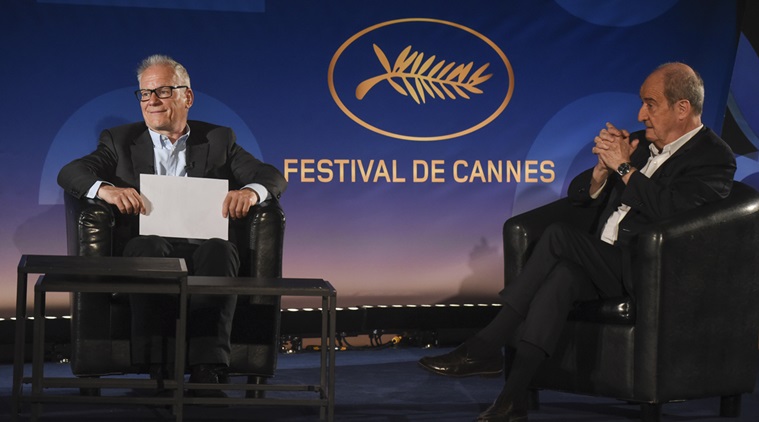 Cannes 2020 Official Selections Announced
Announced via press release: "On Wednesday 3 June at 6:00pm, Pierre Lescure and Thierry Frémaux have announced the line-up of the 73rd edition of the Festival de Cannes, live from the UGC Normandie in Paris. For the occasion, Thierry Frémaux, the Festival's General Delegate, has unveiled the 2020's Official Selection, comprising fifty-six films to be accompanied by the Festival for their release in cinemas and screenings at certain festivals. Check out the Cannes 2020 films!"
Hot Docs Festival Online Announces Award Winners
Announced via press release: "Hot Docs is pleased to announce the top five Canadian features in this year's audience poll that will share the $50k CDN Rogers Audience Award, courtesy of Rogers Group of Funds, as well as the overall Hot Docs Audience Award winners in the feature, mid-length and short categories. This year's Festival streamed over 140 films with 69 virtual Q&As, hosted three live Q&As with the NFB, and presented five Big Ideas webinars, presented by Scotia Wealth Management, that featured directors and subject matter experts. The Hot Docs Festival Online ran from May 28-June 6, with a majority of titles still available at to stream until June 24…During a special virtual presentation ceremony on Sunday night, it was announced that the winners of the $50k Rogers Audience Award are The Walrus and the Whistleblower (D: Nathalie Bibeau) a stranger-than-fiction tale of a MarineLand trainer turned whistleblower who sparks an online movement to end marine mammal captivity."
Sheffield Doc/Fest Director Cíntia Gil on Defending the Collective Experience of Cinema
Trevor Johnston spoke with Cíntia Gil for Sight & Sound: "The whole world is devastated. People are suffering, social inequality is glaring and an uncertainty about the future – our need to understand what truly is happening to us – will be affecting everyone and every organisation for a long time. We are no different. Filmmakers can't shoot, artists don't know when and how they will be able to return to work, producers, distributors, exhibitors and other film festivals are dealing with extreme hardship. We are porous organisations: no festival exists without films, art works, and the people who make them. Of course, not knowing when and how this crisis will develop, we need to think about the model in which we exist and how we can cope with the limitations on coming together in closed cinemas. This is a conversation we want to be a part of, and it's a subject we all need to engage. Cinema is a collective experience that has maintained a social, political and aesthetic resonance we need to value and nourish. The question is how we can keep that principle in mind and respond to its direct threats in a way that respects the films and their audiences."
---
MISCELLANEOUS 
The Robert Richter Free Film Festival
Documentary Robert Richter, who has twice been nominated for an Academy Award for best documentary short and has received a 2008 National Emmy for 'exceptional merit in nonfiction filmmaking', will be hosting a free online retrospective of his work via Vimeo: "Here is a retrospective of the some of films that Robert Richter has made over the past 60+ years. Tune in June 11 at 7pm Eastern, for the first feature of the Free Online Robert Richter Film Festival. We will be live streaming In Our Hands The academy award nominated film documenting the largest protest in US history, calling on the government to end the nuclear arms race."
12 Docs You Should Watch About Racism and Police Brutality in America
Jason Bailey curated this excellent watch list for Vulture: "Contrary to what you might have seen on your feed, #BlackOutTuesday — the social-media initiative started by record-industry executives Brianna Agyemang and Jamila Thomas — is not just about posting a black square on Instagram and calling it a day. The purpose is to support Black Lives Matter protests, amplify black voices, and educate oneself on the history of the movement. "Take a beat for an honest, reflective and productive conversation about what actions we need to collectively take to support the Black community," Agyemang and Thomas urged. To that end, you might be in search of books to read and films to watch on the subjects of protests, racial injustice, and police brutality. Below are 12 documentaries worth watching today and always."
Archives Help Bridge Gap in the "Content Desert" That Will Follow COVID
Peter Hamilton reports at Documentary Business: "According to Omdia Reasearch, Netflix launched 657 first-run original titles in 2019, up from 386 in 2018. A comparable 70% increase was projected for 2020. The suspension of so many of these programs means that we're heading deep into the 'Content Desert!' For Netflix, the program drought will be even more severe because it is also losing its high-rated reruns of broadcast classics like Friends because they are returning to the studios' owned streamers, like WarnerMedia's HBO Max. Meanwhile, viewing has expanded as stay-at-home workers and the suddenly unemployed eat up more video entertainment than ever. A comparison of Nielsen audiences from a year ago to the COVID period to date (3/11-5/12/2019 vs. 3/9-5/10/2020) reveals substantial gains for most cable networks. Examples are CNN (136%), FYI (65%), Smithsonian (41%), Nat Geo Wild (35%) and TLC (27%). These gains are all the more impressive when they are set against losses in distribution due to cord-cutting: PayTV platforms lost 2.1 million video subscribers in 1Q 2020.The streamers show similar gains in viewing over recent months, with the notable exception of Hulu. How can programmers refill their suddenly shrunken pipelines with fresh and appealing programs?"
Filmmaker Magazine's Summer 2020 Issue Will be Digital and Free for Subscribers
Editor-in-Chief Scott Macaulay posted the announcement on the magazine's website: "I'm writing with news about Filmmaker's Summer, 2020 issue as well as, for print subscribers, your subscription. For reasons I will detail here, we've decided to make Filmmaker's summer issue a PDF edition. Of course, the issue will be available to all subscribers online, behind our paywall, as well as in a digital edition through the Bluetoad magazine platform. But we won't be printing it. This is due to the continued uncertainty around bookstore and newsstand sales, particularly in America's major markets, as we head into June. A large percentage of our copies go to retail outlets, and, unfortunately most of these copies of our Spring, 2020 issue arrived at these stores just as they were being closed and as states were implementing their various stay-at-home orders. Even as businesses around the country are reopening, the uncertain environment around in-store purchases makes this the most responsible decision for us and one that protects our long-term financial health. Because of the change in format, we have decided to make this a free issue for subscribers; if you are a current print subscriber, your subscription will be extended by one issue."
British Academy Television Awards & British Academy Television Craft Awards Nominees
Jillian Morgan of Realscreen covered the announcement: "Dan Reed's Leaving Neverland, Studio Lambert's Celebrity Gogglebox and Minnow Films' The Last Survivors are among the non-scripted titles nominated for the 2020 Virgin Media British Academy Television Awards. The British Academy of Film and Television Arts (BAFTA) revealed the nominees today (June 4) for the British Academy Television Awards and the British Academy Television Craft Awards, both recognizing the programs broadcast in the UK in 2019. Factual series nominated for the British Academy Television Awards include: Crime and Punishment (72 Films for Channel 4); Don't F**k With Cats: Hunting An Internet Killer (Raw TV for Netflix); Leaving Neverland (pictured; Amos Pictures for Channel 4); and Our Dementia Choir With Vicky McClure (Curve Media for BBC1)."
---
NEW RELEASES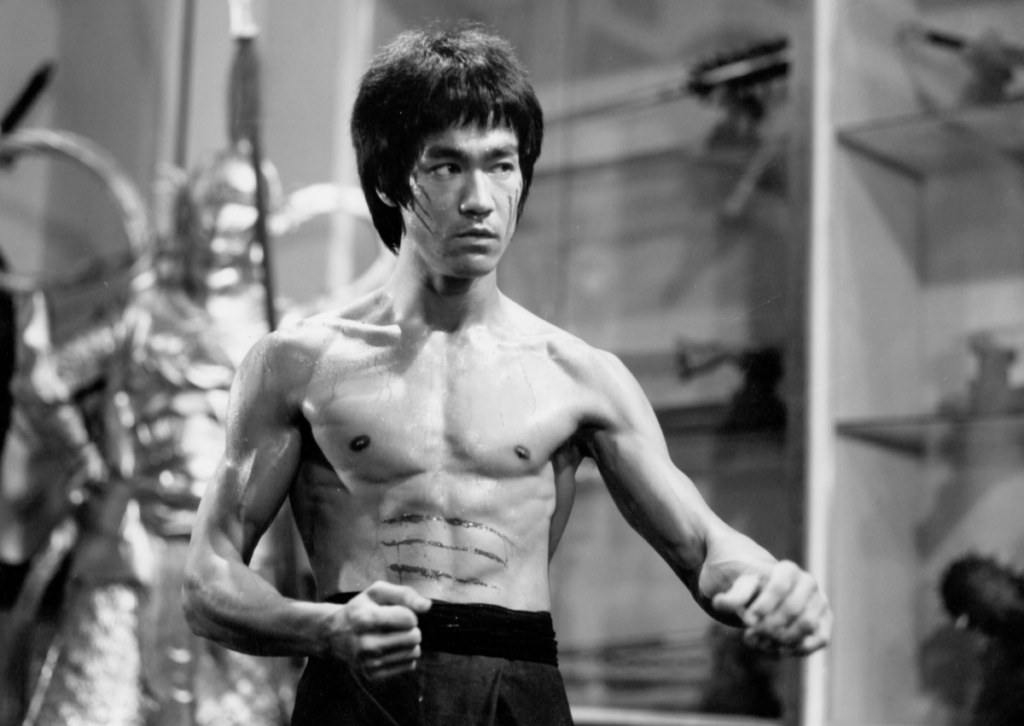 Be Water
Jack Hamilton at Slate

Tyler Hersko at IndieWire

Mike Ryan at Uproxx
Spelling The Dream
Bilal Qureshi at The New York Times

Benjamin Lee at The Guardian

Inkoo Kang at The Hollywood Reporter
And We Go Green
Amy Nicholson at The New York Times

Kevin Crust at The Los Angeles Times

Mark Kennedy at Associated Press
---
DOC NYC ALUMNI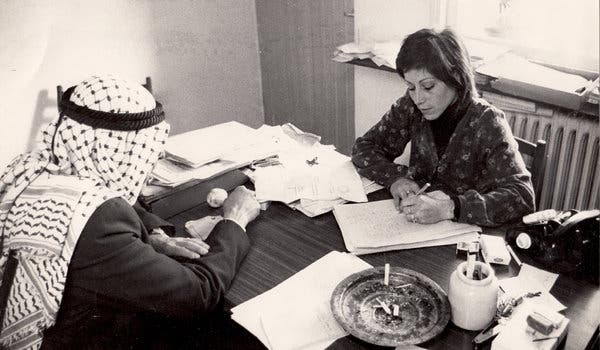 Rachel Leah Jones and Philippe Bellaïche's Advocate
2019 DOC NYC Winner's Circle
Will be released on DVD/VOD via Film Movement on June 9th.
Maya Newell's In My Blood It Runs
2019 DOC NYC International Perspective
Will be released via virtual cinemas on June 12th.
Joy E. Reed and Dan Hunt's Little Miss Westie
2018 DOC NYC Modern Family
Will receive its primetime premiere via America ReFramed on June 16th.
Rob Garver's What She Said: The Art of Pauline Kael
2018 DOC NYC Behind The Scenes
Will be released on Blu-ray/DVD via Juno Films on June 16th.
Elizabeth Carroll's Nothing Fancy: Diana Kennedy
2019 DOC NYC Food For Thought
Will be released via VOD on June 19th and on DVD on June 23rd.
Peter Medak's The Ghost of Peter Sellers
2018 DOC NYC Behind The Scenes
Will be released on DVD by Passion River on June 30th.
Spencer Wolff's Stop
2014 DOC NYC Metropolis
Will be released on DVD by Kino Lorber on June 30th.
---
DOC SHORT
Policing The Police
Directed by James Jacoby
"Policing The Police offers an up-close look at police reform efforts in Newark, NJ, after the force was found to have engaged in a pattern or practice of unconstitutional stops, searches and arrests of black residents. With gripping, on-the-ground access, this 2016 film examines the difficulties of fixing a broken relationship between the police and the community."
---
FUND THIS PROJECT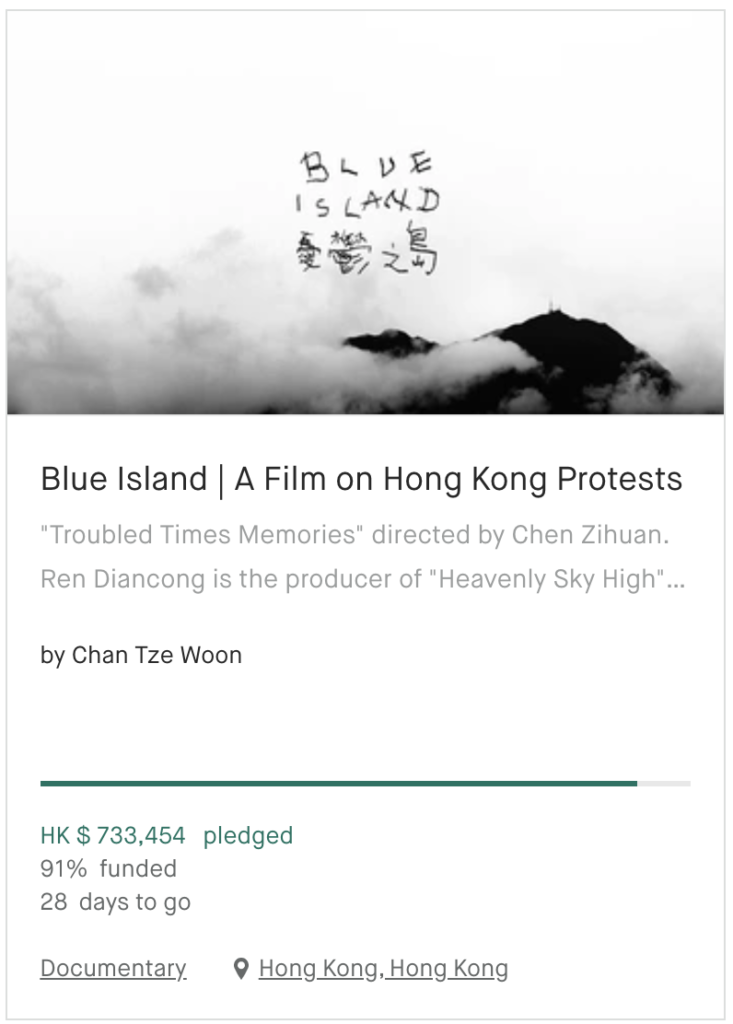 Crowdfunding has become an integral means of raising capital for documentary filmmakers around the globe. Each week we feature a promising new project that needs your help to cross that critical crowdfunding finish line.
This week's project:
Blue Island
Directed By
Chen Zihuan
Funding Goal: $103,223