Monday Memo: Brazil's Film Archive Faces Wipeout, New Partner to Diversify Nonfiction Production Talent, Sundance Shrinks for 2021
August 10, 2020
August 10, 2020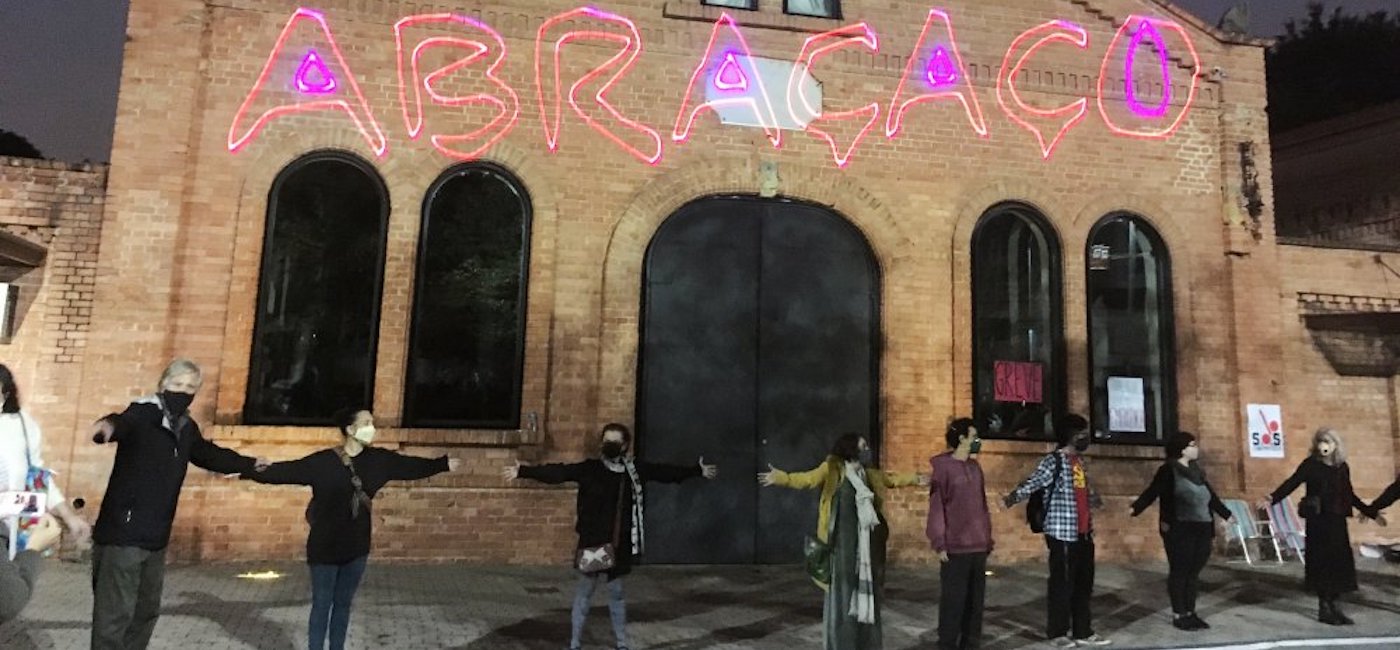 With the Cinemateca Brasileira in São Paulo facing dire circumstances, along with the suicides of both British filmmaker Richard Bright and documentary subject Daisy Coleman, of Audrie and Daisy, it's been a fairly grim week in nonfiction cinema news. That said, there have been significant steps made toward diversifying nonfiction production talent, there are a ton of new releases to check out and the Brown Girls Doc Mafia are in the midst of raising funds to advocate for women and non-binary people of color working in the documentary film industry, so it's not all bad. DOC NYC presents an online PRO day on Documentary Cinematography this Wednesday, followed by an Immersive webinar on documentary series next week, and there's one week left to submit a work-in-progress to the festival's Only In New York section. So take a deep breath, read on, watch Lindsey Hagen's calming featured short, and be well.
– Jordan M. Smith
---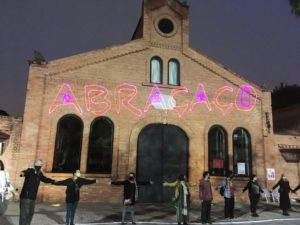 HEADLINES
Isabel Stevens covered the upheaval at Sight & Sound: "On the night of 14 July, protesters gathered outside the Cinemateca Brasileira in São Paulo to draw attention to the desperate situation the organisation faces. It now lacks the most basic resources necessary to maintain an archive – staff, security, air-conditioning, protection by the fire brigade – and its electricity may be cut off at any moment. The organisation charged with managing the Cinemateca, Acerp, has received no government funding this year. As things stand, 150 employees are on strike indefinitely, their wages unpaid for four months. That night the word 'abraçaço' ('embrace') was projected on to the Cinemateca and the protesters, holding out their hands, surrounded the building in a socially distanced circle. Cases of Covid-19 are still rapidly rising in Brazil. Since March, the country has recorded more than 2 million cases and more than 80,000 deaths. São Paulo is one of the regions worst hit. The first big protest, led by the São Paulo Filmmakers Association, took place on 4 June, as soon as lockdown started to lift. Before that, many hand-drawn placards and homemade flags were placed outside the Cinemateca. The institution has been in trouble for some time, thanks to budget cuts under previous governments, but according to Saõ Paulo-based film critic Filipe Furtado the Cinemateca's position rapidly worsened under Jair Bolsonaro, who came to power at the start of 2019: 'They have zero interest in culture and memory and their neoliberal views regard any sort of art funding as a complete waste of resources. They also see most of art and education as suspicious activities overrun by leftists… While all this has been happening, ANCINE, the Brazilian film agency, has been hit by its own problems, which have put financing of future productions in jeopardy. Many efforts are focused on protecting Brazilian film's future rather than its history.'"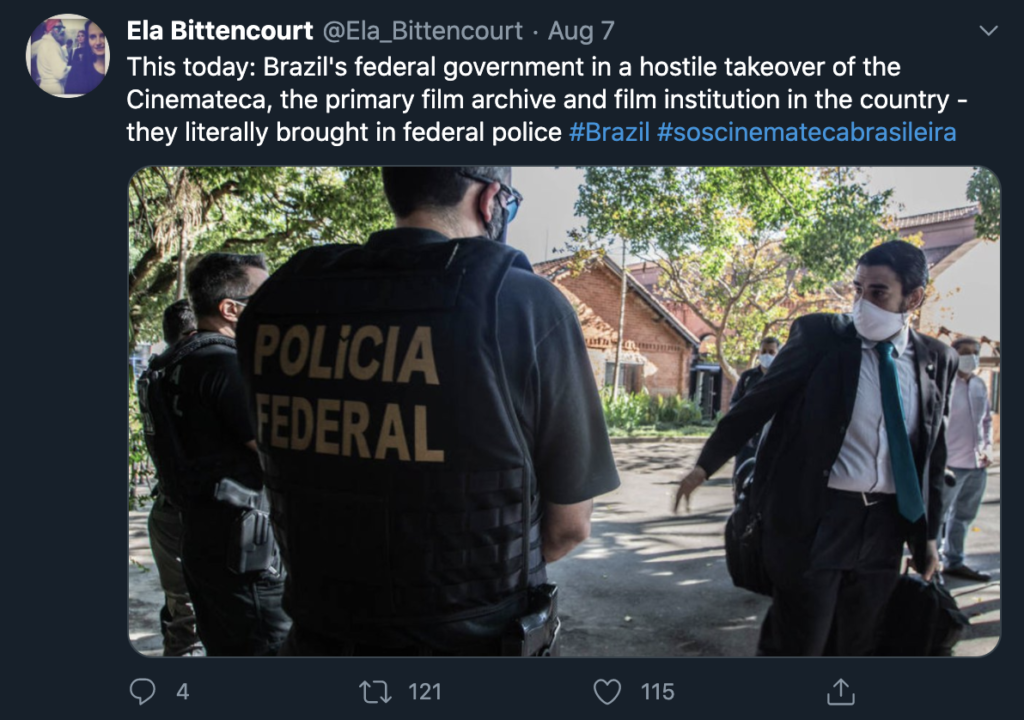 Richard Nash shared the tragic news in The Guardian: "My friend Richard Bright, who has taken his own life aged 51, was a director and executive producer of many acclaimed and illuminating arts documentaries. His recent credits as an executive included Angela Carter: Of Wolves & Women, the moving Werner Herzog film Nomad: In the Footsteps of Bruce Chatwin and the humorous Greg Davies: Looking for Kes…Richard was a loving son and provided high-quality care and frequent visits for the four years his father suffered from Parkinson's. Balancing this and his subsequent grief with the extraordinarily high standards he set himself at work proved demanding, but, with Livia's help, he was able to cope. Tragically, during the coronavirus lockdown Richard's coping mechanisms unwound and he suffered a breakdown. He had the strength to seek professional help, and those close to him did everything possible to provide support. But in the end Richard found that he could go on no longer."
Eric Levenson and Kay Jones reported at CNN: "Daisy Coleman, whose allegation of sexual assault and ensuing harassment was chronicled in the Netflix documentary "Audrie and Daisy," died by suicide on Tuesday, her mother confirmed on Facebook. She was 23. 'She was my best friend and (an) amazing daughter,' Melinda Moeller Coleman wrote. 'I think she had to make it seem like I could live without her. I can't. I wish I could have taken the pain from her!' Coleman's death comes eight years after she accused a high school classmate of sexual assault when she was 14 in her hometown of Maryville, Missouri.
Jillian Morgan reported at Realscreen: "Non-fiction producers trade association NPACT has formed an alliance with production jobs platform Staff Me Up and BIPOC advancement and mentorship organization Hue You Know with the goal to 'broaden and diversify' the non-fiction production talent pool. The alliance seeks to aid production companies in 'committing to diversity and inclusion throughout the hiring process, and fostering retention via programs that promote equity and a sense of belonging.' Staff Me Up has forged partnerships with a number of diversity advocacy organizations to share job listings, including: Black Film Space; Black in Film; Brown Girls Doc Mafia; Creative Futures Collective; Divergent Content; Entertainment Industry College Outreach Program (EICOP); Handy Foundation; Hue You Know; Made In NY; National Association of Latino Independent Producers (NALIP); Queens of Production; RespectAbility; Walter Kaitz Foundation; Women in Media; and Women in Nonfiction. When posting an open position, participating production-company employers can push a job listing to these organizations via Staff Me Up, as well as search and filter their Staff Me Up applications by affiliation."
---
DOC NYC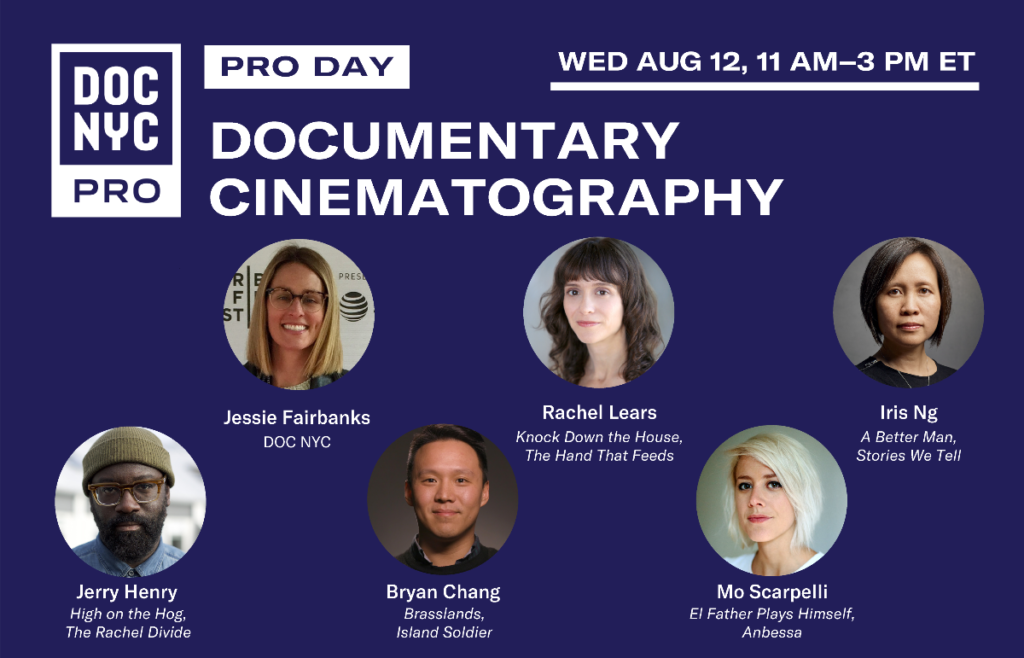 Wednesday, August 12, 11:00 AM
DOC NYC PRO presents a day of exploration in documentary cinematography in the current moment, including sessions on filming in sensitive environments; the practicalities and responsibilities of shooting during a pandemic; and a case study on the relationship between cinematographer and subject. The daylong course will also feature an interactive Q&A breakout session and social hour.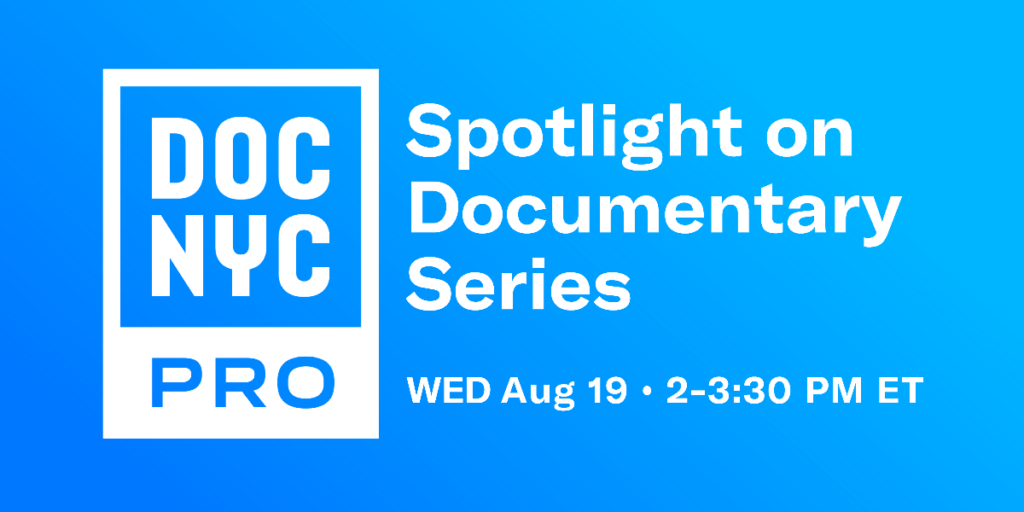 Wednesday, August 19, 2:00 PM
Join DOC NYC PRO as we turn our focus to the burgeoning field of documentary series. Our guests include Jyoti Sarda, producer of POV's first miniseries And She Could Be Next; Michele Josue (Matt Shepard Was a Friend of Mine), director of Netflix's five-episode docuseries Happy Jail; Rudy Valdez (The Sentence), director of the forthcoming Netflix youth football series; Tyler Measom (I Want My MTV, An Honest Liar, Sons of Perdition) of the forthcoming true-crime series The Salamander, and Nanette Burstein, director of Hulu's Hillary miniseries.

Submission Deadline: August 17
Only In New York (OINY) program is co-presented by Showtime Documentary Films and connects filmmakers who have works-in-progress (features or series) to industry representatives. Due to COVID-19 and anticipated public health directives, OINY will take place online in 2020.
---

ON THE FESTIVAL CIRCUIT
Chris Lindahl reported the changes at IndieWire: "Though its specific plans remain in flux, the Sundance Film Festival is going to be smaller for its 2021 edition. Organizers this week moved to shrink the typically 10-day festival to seven days; it will now take place from January 28 to February 3. Additionally, they're planning for a much smaller footprint in Park City. Betsy Wallace, the Sundance Institute's managing director and CFO, appeared before the Park City city council Tuesday to get the modified plans signed off, which include a drastically reduced amount of space for parking, ticketing, and office space Sundance is planning on leasing from the city. The festival has yet to finalize any plans, but Wallace said during the meeting that the festival will be a much smaller affair than in years past. She's expecting that theaters will, at best, be reduced to 25 percent capacity, the same restriction that's been put on businesses in the city."
---

MISCELLANEOUS
In her Watching column in The New York Times, Margaret Lyons mourns the lack of this year's Olympic Games by watching films of years past: "Sunday would have been the closing ceremony for the Tokyo games had the coronavirus not ruined everything, so if you're missing the spectacle and catharsis of it all, try one of the many Olympic films directed by Bud Greenspan, 10 of which are currently available to stream. I'm partial to "Calgary '88: 16 Days of Glory" and "Atlanta's Olympic Glory," which includes a segment about the track star Jackie Joyner-Kersee and her final Olympic Games. Or, for a fuller understanding of what athletes endure, listen to the podcast "Heavy Medals," which chronicles some of the abusive coaching practices in women's gymnastics."
Matt Zoller Seitz spoke at length with director Liz Garbus about her HBO doc miniseries I'll Be Gone in the Dark for Vulture: "I'll Be Gone in the Dark, the HBO docuseries about late crime writer Michelle McNamara's obsessive quest to learn the identity of the Golden State Killer, is a high-water mark in the career of its director, Liz Garbus. A veteran documentary filmmaker, Garbus's filmography covers a wide range of subjects, from incarceration (The Farm: Angola, USA), capital punishment (The Execution of Wanda Jean), and war crimes (Ghosts of Abu Ghraib) to the lives of the Vanderbilt family (Nothing Left Unsaid), Marilyn Monroe (Love, Marilyn), and Nina Simone (What Happened, Miss Simone?). But in many ways, I'll Be Gone in the Dark represents the culmination of Garbus's filmmaking career to date, combining many of her areas of interest —particularly violence, post-traumatic stress disorder, the criminal-justice system, and celebrity — into a single story with multiple narrative threads and overlapping points of view. Before I'll Be Gone in the Dark concluded its six-episode run this past Sunday, Garbus spoke to Vulture at length about her filmmaking process, the ethics of re-creating real-life violence onscreen, and the relationship between a filmmaker and the survivors of a no-longer-living subject who have trusted her to tell their loved one's story."
---

NEW RELEASES
Creem: America's Only Rock 'N' Roll Magazine
The Swamp
Immigration Nation
A Thousand Cuts
Howard
Psychomagic, A Healing Art
River City Drumbeat
---

DOC NYC ALUMNI
Archana Atul Phadke's About Love
2019 DOC NYC Modern Family
Will have its primetime premiere via POV on August 10th.
Daniel Claridge & Andrew Coffman's The Queen's Man
2019 DOC NYC Investigations
Will receive a Blu-ray/DVD release via Gravitas Ventures on August 11th.
Reiner Holzemer's Martin Margiela: In His Own Words
2019 DOC NYC Art + Design
Will be released in virtual cinemas on August 14th.
Chris Hegedus & D.A. Pennebaker's Town Bloody Hall
2019 DOC NYC Masters
Will receive a Blu-ray/DVD release via The Criterion Collection on August 18th.
Barbara Kopple's Desert One
2019 DOC NYC Masters
Will be released in virtual cinemas on August 21st.
---
FUND THIS PROJECT
Crowdfunding has become an integral means of raising capital for documentary filmmakers around the globe. Each week we feature a promising new project that needs your help to cross that critical crowdfunding finish line.
This week's project:
Brown Girls Doc Mafia (BGDM) is an initiative advocating for over 4,000+ women and non-binary people of color working in the documentary film industry around the world. BGDM is hosting a fundraiser from August 3-31 to support much needed programs and staff through 2021.
 Funding Goal: $400,000