Monday Memo: Fall Festivals Are Making Big Plans, Others Are Asking If Movie Theaters Are Safe
June 29, 2020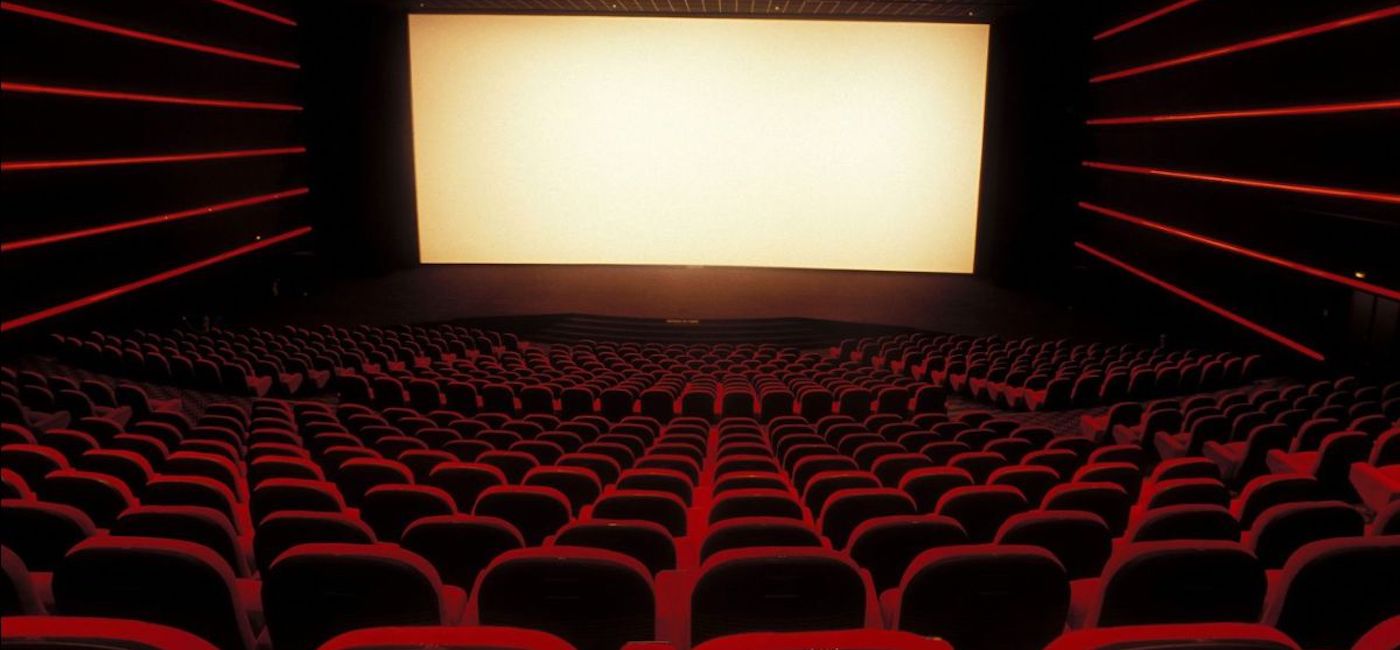 As the number of cases of COVID19 continue to skyrocket once again here in the states, some folks are still debating the risks of going out to the movies (check out Jason Bailey's interview with Dr. Robert Lahita on the topic). Elsewhere, The Documentary Life podcast and The D-Word have announced a partnership, Sunny Side of the Doc wrapped up and announced their prize winners, and both the Toronto International Film Festival and Camden International Film Festival revealed the basic plans for each of their altered fall editions. And of course there is plenty more to dig in to if you've got the gumption. Happy Monday.
– Jordan M. Smith
---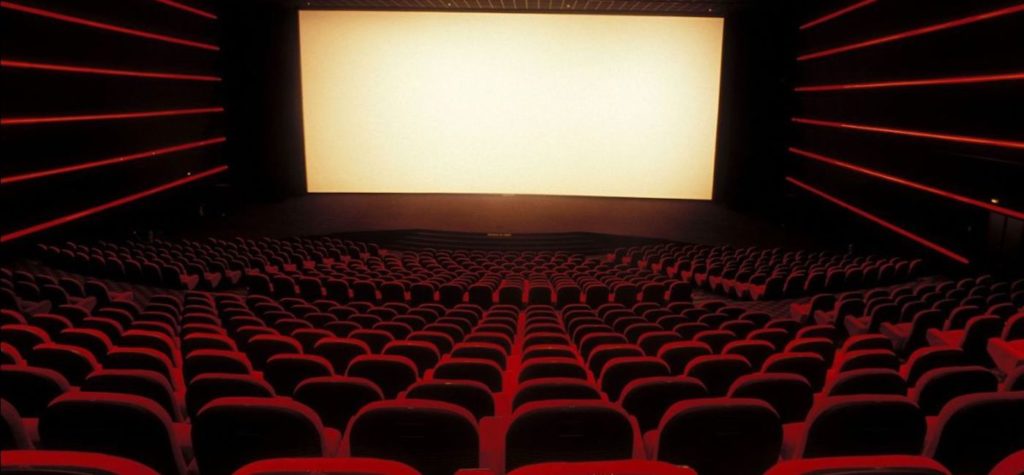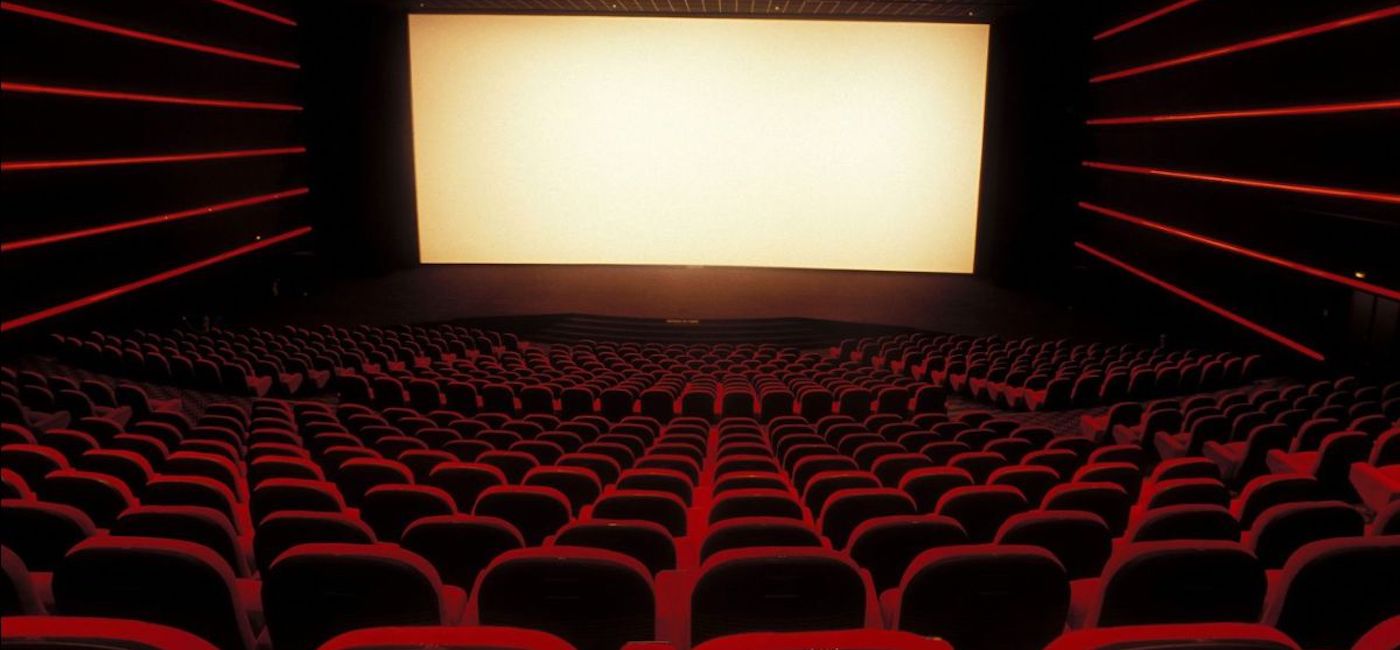 Is It Safe to Go to a Movie Theater Right Now?
Jason Bailey again posed the question to Dr. Robert Lahita at Vulture: "'We've seen 30,000 new cases popping up in the southern states and the Sunbelt,' Lahita begins. 'It seemed there was a flattened curve, and then all of a sudden, we're going up again. So these guys are going to open theaters when we have an increase of infections?' Concern over rising infection rates aside for a moment, Lahita believes basic safety measures — including socially distanced reserved seating, frequent cleaning of screening rooms, and temperature checks at the Cineplex door — will go a long way for those attempting a return to the theater. 'There's always an inherent risk, but I was actually surprised at how thorough some of the planning is,' Lahita adds of the broad strategies he's seen. The chains' initial reluctance to require face masks on all guests, however, has Lahita concerned. 'You'd have to be nuts' not to wear a mask, he says. 'You're with a group of strangers. Unless you're sitting 20 or 30 feet from the other person, you run the risk of being infected. There's no question about it. You know how the air is in a theater: It's not circulated very well. If you don't wear a mask, you take your chances.' Thankfully, AMC and Regal reversed course, announcing that guests would be required to wear masks — though their present policy allows for masks to be removed while eating and drinking concessions. That, he says, is a problem."
Documentary Education Resources Present COVID-19 Micro-Ethnographies
Announced via press release: "COVID-19 has turned our world upside down, its impact reaching across the globe, affecting individuals in virtually every nation on the planet. In order to document these extraordinary times DER has begun curating an ongoing collection of short, micro-ethnographies from DER filmmakers from around the world. The results are a stylistically diverse set of films documenting a variety of experiences. Filmmakers show us snapshots of life such as ruminations on COVID from a rooftop in Paris, children in San Francisco modifying play to comply with social distancing, people habitually wearing masks in order to resume a sense of normalcy in Taiwan, and a filmmaker's visualization of the the unknown in the waves in Cannon Beach, and more. While we don't yet know the long-term effects of the pandemic, what we do know – and what these films attest to – is that in order to attend to the sick and reduce the spread of the virus, communities and individuals have adapted to the exigencies of the situation in previously unimaginable ways. We invite you to watch these films and celebrate that adaptation."
The Documentary Life and The D-Word Announce Partnership
Announced via press release: "Two recognized institutions of the documentary community have partnered up in an effort to better serve the documentary filmmaking community. The Documentary Life podcast is a show dedicated to the conversations of the craft of documentary filmmaking and the lifestyles associated with living the life of a documentary filmmaker. It is a show that inspires and informs other documentary filmmakers on how to best live and lead their documentary lives. 'This is just such a natural partnership for us. The D-Word has such a large dedicated base of professionals in documentary and inhabits a critical space in the documentary community. To be able to broaden the reach of our podcast and to facilitate in-depth discussions on one of D-Word's Topic Forums is not only a win-win for both parties, but really, for the documentary community as a whole.' – Chris G. Parkhurst, documentary filmmaker & host of TDL"
Sunny Side of the Doc's Connected Edition Wraps Up
Kelly Anderson reported for Realscreen: "Sunny Side of the Doc's Connected Edition wrapped yesterday (June 25) with multiple prizes going to Olha Zhurba's Roma and Valentina Cicogna and Mattia Colombo's Pure Unknown. More than 1,700 accredited industry members took part in the first-ever digital edition of the festival and conference, with participants coming from countries rarely seen in La Rochelle, including Kenya, Argentina, Chile, Brazil, Serbia, Bulgaria and beyond. 'It's an excellent result for our first Connected Edition which has been able to bring together the documentary community from around the world,' said Mathieu Béjot, director of strategy and development, in a statement. 'For the very first time, the ratio of French to international accredited industry delegates is equal at 50/50, which gives us material to think about the global reach an online event can have.' In addition to the video library and virtual marketplace, Sunny Side '20 also featured a conference program with a mix of pre-recorded conferences, interactive sessions and more. PiXii Festival, meanwhile, featured immersive experiences (AR, VR, 360-degree, binaural sound and physical installations)."
---
DOC NYC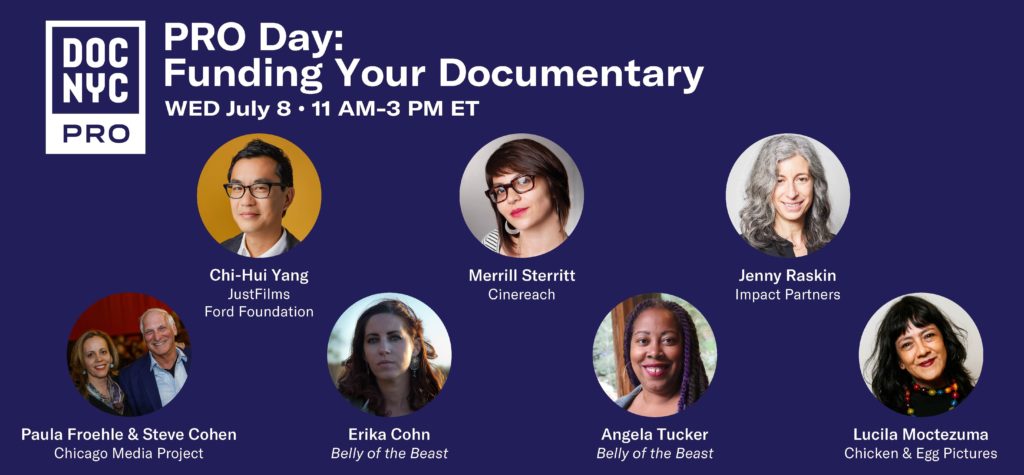 DOC NYC PRO: Funding Your Documentary
Wednesday, July 8th, 11 am–3 pm ET
Join us for a virtual DOC NYC PRO Day: a daylong online workshop and networking series offering intensive educational and professional development opportunities on themes important to the documentary field. On July 8, join us for three panel sessions on Funding Your Documentary, featuring institutional grantmakers, equity investors, and other sources of support for documentary filmmakers, their projects, and the documentary organizations that incubate and exhibit their work. For live participants craving more interactivity and community, we'll close out the day with a breakout Q&A session and social networking hour, where dialogue can continue outside the panel format. 
---
ON THE FESTIVAL CIRCUIT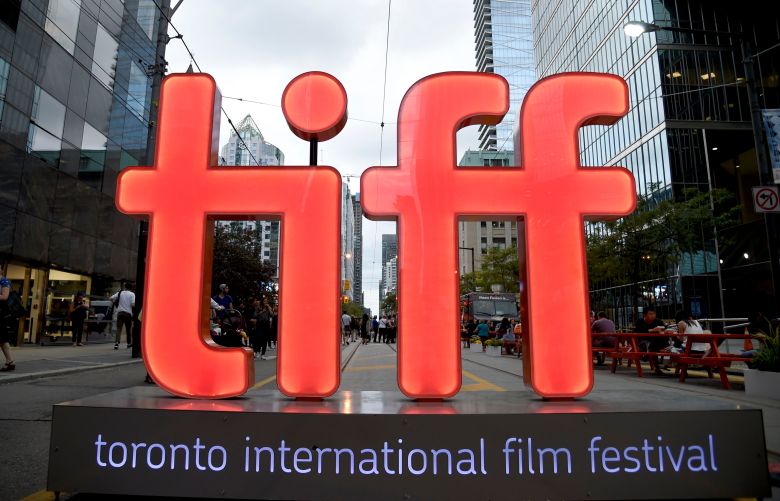 Photo by Chris Pizzello/Invision/AP/Shutterstock (9870944b)
Fall Festivals Are Making Big Plans, but How Will They Pull It Off?
Amidst major announcements, Eric Kohn and Anne Thompson debate how it will all play out at IndieWire's Screen Talk podcast: "While America continues to struggle with spikes in coronavirus cases around the country, the fall film festival calendar has yet to change its plans. This week, the Toronto International Film Festival announced that it would feature 50 new titles in its lineup, and even announced a few of them, including highly-anticipated titles like the Kate Winslet drama Ammonite. Telluride, Venice, and New York are all making plans to proceed as scheduled. But how viable are they during these unprecedented times? In this week's episode of Screen Talk, Eric Kohn and Anne Thompson debate the prospects of going to festivals in the midst of the pandemic. They also touch on the Cannes market, where buyers and sellers have been doing business all week, and the Academy's most recent efforts to diversify its ranks. They close out with a brief discussion of HBO's Bad Education, a movie that — because it was acquired by HBO at last year's TIFF — was never going to receive a theatrical release even in the days before the pandemic."
Announced via press release: "The 45th edition of the Toronto International Film Festival, taking place September 10–19, is tailored to fit the moment, with physical screenings and drive-ins, digital screenings, virtual red carpets, press conferences, and industry talks. This year's selection comprises a lineup of 50 new feature films, five programmes of short films, as well as interactive talks, film cast reunions, and Q&As with cast and filmmakers. Information regarding film selection, screening venues, ticket sales for both Members and the public, accreditation, and TIFF's Industry Conference will be available in the coming weeks…As the 2020 Festival lineup comes together, the programming teams are working to curate the most memorable experience possible for audiences through a diverse selection of the highest quality films from around the globe. Films on offer will reflect first-rate international cinema, documentaries, and Canadian creativity. The representation of women amongst TIFF's film programmers is reflective of the organization's continuing commitment to normalizing gender parity and equality for future generations."
Locarno Reveals The Films After Tomorrow Program
Announced via press release: "There's twenty of them, in a suspended state, competing for the 2020 Pardo. These are the feature length projects that the selection committee, headed by Artistic Director Lili Hinstin, has chosen for The Films After Tomorrow, the strand of Locarno 2020 – For the Future of Films that has been conceived to offer proper support to filmmakers who had to put production on hold because of the lockdown. Having assessed 545 submissions from 101 countries, the committee chose ten international titles and, in association with SWISS FILMS, ten Swiss projects, which make up the selection that will compete for the two 2020 Pardi and other prizes offered by Campari, Swatch and SRG SSR. It is a selection that represents the spirit and tradition of Locarno, with filmmakers that have visited the Festival in the past, emerging talents and renowned national and international figures."
BlackStar Film Festival Goes Digital
Announced via press release: "BlackStar Film Festival, the world's premier celebration of Black, Brown, and Indigenous film and video artists, is pleased to announce that the ninth edition of our annual festival will take place August 20-26, 2020. In response to COVID-19, the festival will be presented entirely online. Additional information on ticketing, judging, sponsors, programming, and the slate of films that will be featured at this year's festival will be announced soon. The festival schedule, participants, and events will be accessible at the festival's website here as announcements are made. The week-long, all-digital program will be a dynamic endeavor; BlackStar will present more than 90 films, an array of live panels, and special events bringing together some of the most innovative and impactful filmmakers, producers, and thinkers working today."
Camden International Film Festival Announces Plans for Expanded Fall Event
Announced via press release: "Points North Institute, the organizers of the Camden International Film Festival, have announced updated plans for the 2020 festival with a singular goal in mind: to directly support independent filmmakers and collaboratively create spaces for community-building, organizing and collective imagination. In response to the ongoing worldwide health crisis, this year's CIFF and Points North Forum will be the most global, accessible edition of the festival to date, and will include a 12-day creative virtual experience with dozens of livestream events, alongside the launch of the festival's very own drive-in movie theatre, and screenings at a small number of reduced-capacity theatres in Maine. The sixteenth edition of the Camden International Film Festival will take place from October 1-12, 2020 and will culminate with a special program to honor Indigenous People's Day in partnership with Nia Tero and Big Sky Documentary Festival."
DAFilms Americas Teams Up With BAFICI For Online Program
Announced via press release: "Streaming service DAFilms Americas has paired with BAFICI (Buenos Aires Festival Internacional de Cine Independiente) for a special program of films from the past and present of the festival's program. From Monday June 22, 2020, DAFilms members have access to this wealth of key works from BAFICI's recent past for two weeks, part of the largest individual focus on Latin American cinema in the platform's history. The International VOD platform DAFilms began as one of the main projects of DocAlliance, a creative partnership between 7 of the major European documentary festivals. Since launching in the Americas earlier this year, DAFilms has sought to establish bonds with institutions and festivals in North and South America. By pairing with BAFICI, whose 2020 edition was cancelled due to the Coronavirus pandemic, DAFilms offers its audience access to a galaxy of cutting edge documentary from one of the largest and most prestigious of Latin American film festivals."
newportFILM Pivots to newportFILM drive-in Series
Announced via press release: "newportFILM announced today they will pivot from their annual summer series newportFILM outdoors and replace it with newportFILM drive-in.  The year-round non-profit documentary film organization usually has thousands of attendees at their summer events, which would be impossible to do this summer with safe social distance guidelines. Instead, they will host a series of 8 films in pop up drive ins, running June through October, in  various locations to be announced. The series will kick off on June 25th with an opening night screening of Patagonia Film's Public Trust, a feature-length documentary about America's system of public lands and the fight to protect them, whose executive producers include Robert Redford and Yvon Chouinard. The drive-in will be held at Glen Park Field in historic Portsmouth, RI. Additional drive-in titles this summer include The Fight, Us Kids, The Cost of Silence and Born Into the Gig.   Films will still screen weekly this summer, as they have in years past, albeit virtually, regardless of the drive-in option.   Public Trust, and additional films to be named, will be available virtually through newportFILM.com.   Over the past few months, newportFILM has continued to showcase the best in documentary films with virtual screenings and Q&As."
True/False Announces New Executive Leadership
Announced via press release: "The Ragtag Film Society's Board of Directors is proud to announce a progressive change in leadership. As the parent organization for the True/False Film Fest and Ragtag Cinema moves into its third decade, the board has embraced a modern, agile approach in adopting a collective leadership model. Barbie Banks, Camellia Cosgray, Arin Liberman—who have 30 years combined experience working within the organization—will serve as the new Co-Executive Directors. In a year that is certain to be full of uncertainty, the new leadership team is dedicated to re-imagining what both a festival and an arthouse cinema can be while continuing to serve the Columbia and wider film communities through meaningful programming and partnerships…The immediate future is going to be a deeply challenging time for the film exhibition and event industry. With a collective leadership style, RFS is strategically shifting towards the agility required to adjust to these times, while simultaneously laying groundwork for long-term stability. Former RFS Executive Director Jeremy Brown left his position in early June. Brown had been with the organization since 2009, became the Fest ED in 2017, and was greatly responsible for guiding the festival onto a financially stable path. His promotion from ED of the Fest to the single ED for the organization was an important step in the unification of RFS's two major projects."
---
MISCELLANEOUS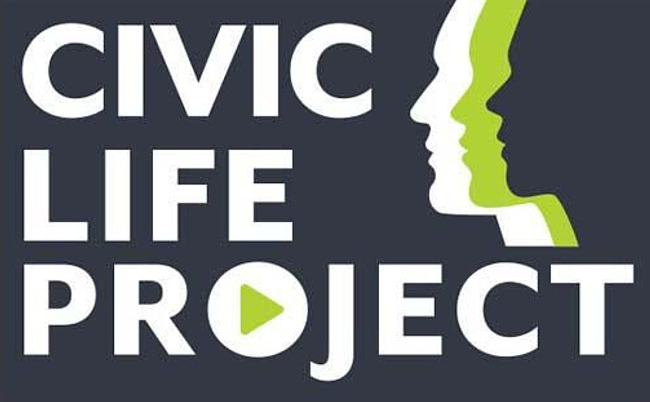 Civic Life Project Launch Democracy 2020 Youth Film Challenge
Announced via press release: "Please submit films that will address issues that you believe should be addressed by 2020 candidates. Your submissions should motivate the future generations of citizens to engage in national elections…The following are the rules and regulations for the Democracy 2020 Youth Film Challenge (the 'Challenge') organized by the Civic Life Project (CLP). 1. Eligibility: Each Challenge Entrant must be under the age of 25. Submissions to the Challenge may be made by individual or teams ('Entrant'). The Submission must be an original work and all individual Entrants agree not to use, reproduce, incorporate or display without permission any third-party material or work, in whole or in part in creating their Submission, or violate any third party proprietary rights or intellectual property rights, including but not limited to copyright or trademark rights, or otherwise violate any applicable U.S. law or the law of the individual Entrant's country of residence. Employees of CLP, its affiliates, subsidiaries, advertising and promotion agencies, suppliers and its immediate family members and/or those living in the same household of each are not eligible to participate in the Challenge. The Challenge is subject to all applicable federal, state and local laws and regulations. Void where prohibited. 2. Agreement to Rules: By participating, you agree to be fully unconditionally bound by these Rules, and you represent and warrant that you meet the eligibility requirements set forth herein. In addition, you agree to accept the decisions of CLP as final and binding as it relates to the content. 3. Challenge Period: Entries will be accepted online starting on or September 1, 2019 at 12:00 AM. Rolling deadlines are: First Deadline: January 31, 2020. Final Deadline: August 14, 2020."
Cinema Eye Honors Postponing Call for Entries
Announced via press release: "In light of changing dates surrounding many of this year's awards for film, we are postponing our Call for Entries for Nonfiction Features and Shorts until mid-July. We will send an email next month when we open for submissions and will hopefully have more information then about #CEH2021 dates and deadlines. Through our events and our awards, we seek to recognize, uplift and honor the creative achievements of those working in nonfiction filmmaking. As an organization, we want to be clear where we stand on two vital issues."
2021 (Egg)celerator Lab Open Call Extended to July 6th
Announced via press release: "Chicken & Egg Pictures recognizes that in the past few weeks many of us have been deeply engaged with and responding to the uprisings and calls for racial justice in the US and worldwide. We respect the time and energy filmmakers are putting into the movement, as well as the emotional and psychological toll many are facing.
With that in mind we are extending the (Egg)celerator Lab Open Call deadline to Monday, July 6, 2020 at 3:00 pm EDT.  All applicants will be notified of their application status by December 2020. In consideration of the financial hardship many filmmakers worldwide are experiencing due to COVID-19, we are also waiving the application fee for all applicants this year. We will refund the fee for any applications already submitted."
Why Filmmaker Oge Egbuonu is Self-Distributing Her Acclaimed Documentary
Aubrey Page spoke with Oge Egbuonu for Vimeo: "When it came time for filmmaker Oge Egbuonu to secure distribution for her directorial debut '(In)visible Portraits,' the response from festivals and studios was frustrating. 'They would tell me, 'This film is incredible, but we don't have space for it,' or 'We don't know how to market this film,' or 'This film doesn't fit on this slate,'" says Oge. 'I had to figure out a way to take that rejection and use it as fuel to redirect the way I saw this film coming out. If you don't know how to do it, I will teach you why these stories are important, I will teach you why these stories sell, and I'll self-distribute. We thought Vimeo would be the best way to do that.' Nearly half a decade after the initial concept was born, Oge premiered '(In)visible Portraits' on Juneteenth — a holiday commemorating the day enslaved peoples were informed of their freedom — on Vimeo on demand. The debut is a vital celebration of Black women and girls; a painful, powerful excavation of the history and experiences of Black women in America, as told in their own words. "This whole entire experience felt like a rebirth in so many ways," says Oge. 'I learned so much not only about myself, but about the history of America and Black women. This experience for me has forever changed me, in ways that I am deeply grateful for.' We caught up with Oge to hear more about the intensive research that went into crafting her directorial debut, her decision to shoot with an all-woman crew, and her hope for the film's long term impact."
For Decades, This Legendary Doc Was Only Available as a YouTube Bootleg
Karen Han celebrated the online Criterion Channel release of D.A. Pennebaker's film Original Cast Album: "Company" for Polygon: "D.A. Pennebaker's film Original Cast Album: "Company" has been a curio for decades. The 1970 documentary, which captured the recording of the original cast album to Stephen Sondheim's musical Company, was initially meant to be part of a series of documentaries on such recording sessions. Soon after "Company" was screened, however, as per the film's LaserDisc liner notes, all the original producers for the proposed series were hired to head up production at MGM, and left for Hollywood. The series was dead in the water. But Original Cast Album: "Company," and its chronicling of the marathon nearly 19-hour recording session, became the stuff of theater legend. Even though it only existed as a YouTube upload — it was never released digitally, and wasn't easily available on physical media — it gained such a following that the mockumentary series Documentary Now! devoted an episode to it. Now, however, it's available to stream in high definition via the Criterion Channel."
Dreamscapes And Ethnospheres: KRABI, 2562
Phoebe Campion reflected on Ben Rivers And Anocha Suwichakornpong's hybrid collaboration at Another Gaze: "Describing the motivation behind his feature The Sky Trembles and the Earth is Afraid and the Two Eyes Are Not Brothers (2015), Ben Rivers said: "I wanted to move among different realms of reality – storytelling, songs, observation of a film being made, fiction – so that, in the end, the viewer is uncertain about where the fiction begins and ends."1 It's not surprising, then, that Rivers has collaborated with director Anocha Suwichakornpong, whose films Mundane History (2010) and By The Time It Gets Dark (2016) cloak the pursuit of documentary in the guise of narrative portraiture. Like Rivers's docufictions, Suwichakornpong's films produce complex collage-like stories that shapeshift between generic categories. KRABI, 2562 is the result of their collaboration: a hybrid multidimensional story unreliably narrated by a cast of real and imagined characters, that weaves together elements of ethnographic documentary, psychogeography, detective fiction, historical reenactment and camp costumery into a luminous, self-reflexive tapestry of kitsch, noir, elegy and exposé. If The Sky Trembles left us "uncertain about where the fiction begins and ends", KRABI bends even this strange teleology entirely out of shape, folding fictions into fictions and unsettling the parameters of cinematic reality."
Excavating Chinese History, One Harrowing Film at a Time
Ian Johnson reported on the work of filmmaker Hu Jie for The New York Times: "For more than 20 years, the filmmaker Hu Jie has been trawling the deep waters of Chinese history to create a series of harrowing documentaries about the early years of Communist Party rule. Though Hu is largely unknown outside Chinese intellectual and foreign academic circles, two films, to be released on June 30, should increase the visibility of his work and help make it accessible to outsiders. "Spark" — a film that has undergone many iterations, alternations and expansions — reconstructs the fate of a group of young people who started an underground journal 60 years ago. And "The Observer," a documentary about Hu by the Italian director Rita Andreetti, is at once a sympathetic portrait of the filmmaker and an introduction to his films. Both are being distributed by Icarus Films as part of dGenerate Films' collection of independent Chinese movies, curated by the American film producer Karin Chien. Their release — along with three other important Hu works that Icarus has released — makes it possible for audiences to see the sweep of his body of work."
---
NEW RELEASES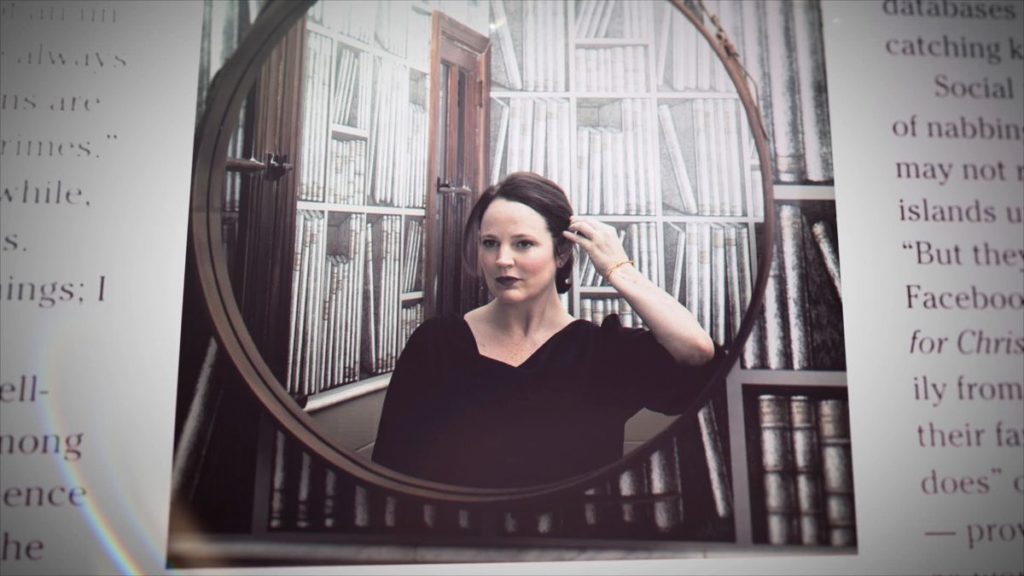 I'll Be Gone in the Dark
And She Could Be Next
The Ghost of Peter Sellers
Ella Fitzgerald: Just One of Those Things
Athlete A
---
DOC NYC ALUMNI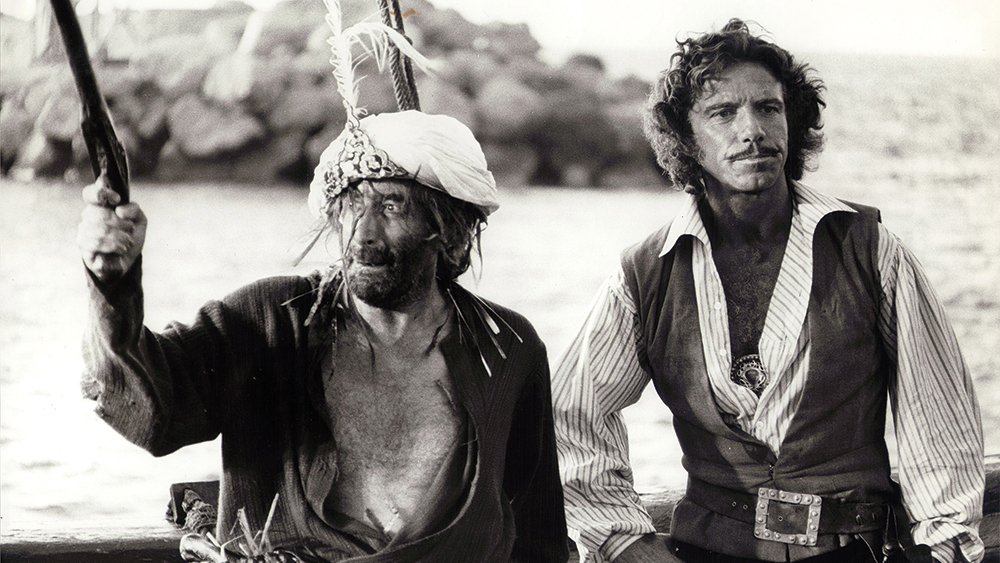 Peter Medak's The Ghost of Peter Sellers (pictured above)
2018 DOC NYC Behind The Scenes
Will be released on DVD by Passion River on June 30th.
Spencer Wolff's Stop
2014 DOC NYC Metropolis
Will be released on DVD by Kino Lorber on June 30th.
Adriana Lopez Sanfeliu's Elliott Erwitt – Silence Sounds Good
2019 DOC NYC Art + Design
Will be released via virtual cinemas on July 3rd.
Cheryl Haines & Gina Leibrecht's Ai Weiwei: Yours Truly
2019 DOC NYC Art + Design
Will be released via virtual cinemas on July 8th.
Harry Mavromichalis' Olympia
2018 DOC NYC Centerstage
Will be released online on July 9th.
Vivian Vazquez & Gretchen Hildebran's Decade of Fire
2018 DOC NYC Metropolis
Will receive a DVD release via Passion River on July 14th.
Katie Green & Carlye Rubin's 1275 Days
2019 DOC NYC In The System
Will receive a Blu-ray/DVD release via FilmRise on July 14th.
Cara Jones' Blessed Child
2019 DOC NYC Modern Family
Will be release via VOD on July 17th.
---
DOC SHORT
Forgiveness Day

Directed by Derek Ho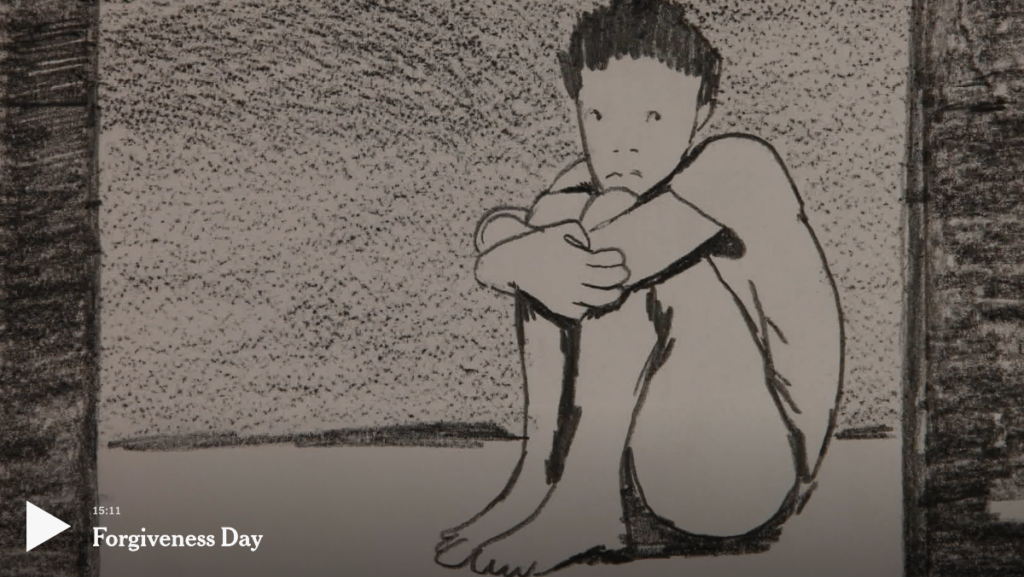 "When he was 13 years old, Derek Ho outed his older brother Jeremiah to their traditional family. Derek, who also came to identify as queer later in life, returns home to make amends in his film Forgiveness Day. It's a deeply personal story, and Derek shares more on the making of the film below."
---
FUND THIS PROJECT
Crowdfunding has become an integral means of raising capital for documentary filmmakers around the globe. Each week we feature a promising new project that needs your help to cross that critical crowdfunding finish line.
This week's project: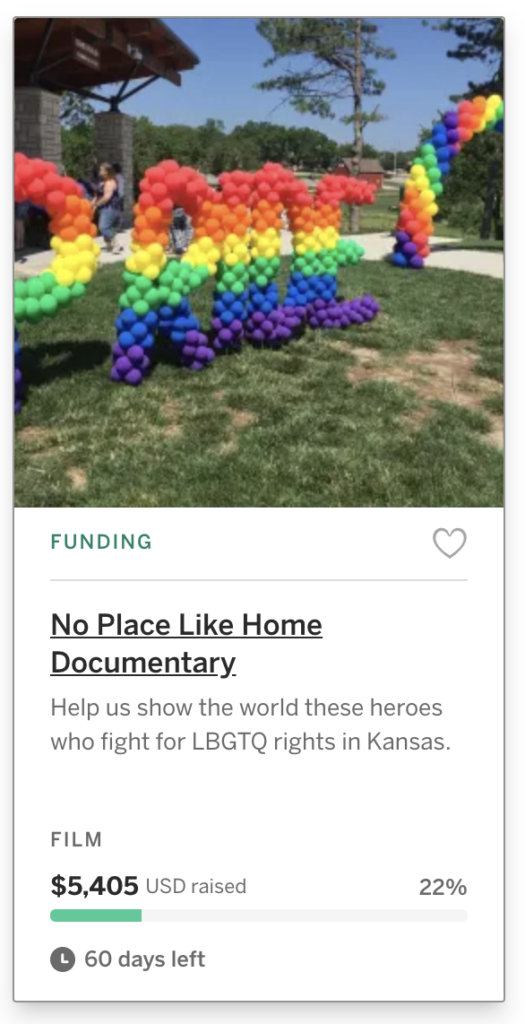 No Place Like Home
Directed By
Kevin Willmott
Funding Goal: $25,000