Monday Memo: Monday Memo: Black Defiance at the Movies, Academy to Develop "Representation" Standards, AFI DOCS & Sheffield Doc/Fest Announce Lineups
June 15, 2020
It almost feels like a cliché at this point to say that we are living through unprecedented times, but with each passing week for the last couple of months now it really does feel like we are walking deeper and deeper into uncharted territory. And while COVID-19 remains a very real, unpredictable threat, the press and the documentary community have pivoted, thoroughly embraced and amplified the uprising of voices around the world calling for systemic change in law enforcement and the importance of Black lives and representation. Nearly all of the headlines this week work within the bounds of this topic: K. Austin Collins' brilliantly curated list of depictions of Black Defiance in the movies, Filmmaker Magazine's conversation with Brown Girls Mafia founder Iyabo Boyd about the importance of hiring POC filmmakers, Roger Ross Williams' long road to becoming the first black director to win an Oscar, and news of the Academy's plan to develop "representation" standards for Oscar Eligibility. And of course, there's much more, including AFI DOCS' and Sheffield Doc/Fest's lineup announcements, notes from lockdown from Kirsten Johnson, and some critiques of Netflix's emerging documentary house style from Jake Pitre at Hyperallergic. Read on and make sure to watch some docs this week—there are so many wonderful films becoming available here in the US and elsewhere.
– Jordan M. Smith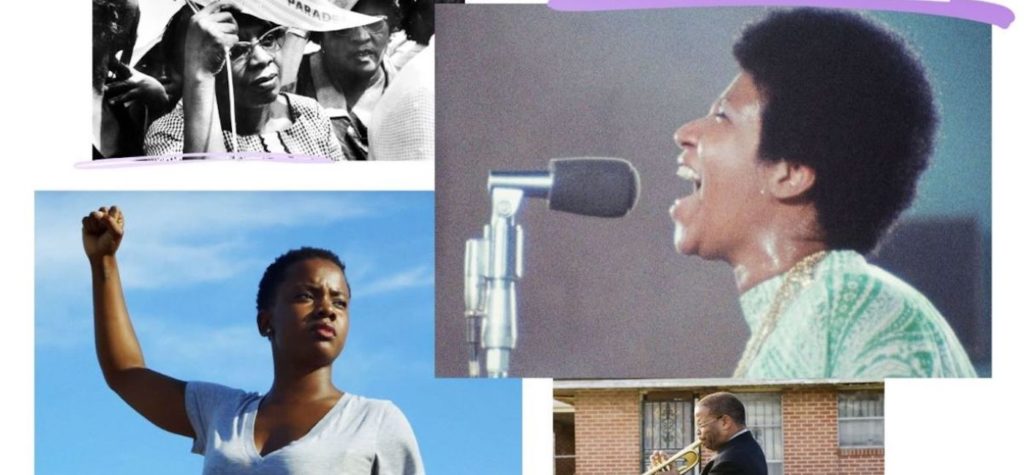 HEADLINES
Now Streaming: Over 100 Years of Black Defiance at the Movies
Austin Collins has curated an excellent watch list for Vanity Fair: "Black defiance onscreen is bigger than Do the Right Thing, however. Black defiance (including but not limited to outright protest), Black anger, Black art: These are vast territories. Let's mine them—instead of indulging ourselves with unilluminating fantasies like The Help. I don't care, in the abstract, about people watching The Help. What alarms me is that so many of us should turn to it at a moment such as this, when the streets are full of rage, when jails nationwide have been full of people exercising their first amendment rights, when Black people are facing the can't-win double bind of both a high-risk pandemic and the high-risk fact of being Black. For that reason, this list is actually two lists. The one you're currently reading focuses on nonfiction: documentaries, interviews, historical ephemera. The second list is of movie-movies: feature films by the likes of Black American directors like Ava DuVernay and Spike Lee, but also of Black films from the silent era, Black cowboys, and international fare that people urgently need to see. The lists are extensive (sorry) but they are not comprehensive (sorry). It favors films that most of us aren't nearly as hip to as we should and could be. Films like the essential Black Panther documentary The Murder of Fred Hampton, from 1971, the production of which coincided with the Panther leader's assassination and played a key role in subverting the Chicago P.D.'s take on his death. Or the late, great Kathleen Collins's first and only feature film, Losing Ground (1982), about a Black woman intellectual striving toward her own sexual and creative freedom. By design, many of the films listed below are available to watch for free—sometimes (as in the case of a good many Black-directed films currently streaming on the Criterion Channel) on purpose, other times more tenuously. (A few of these films are only available on Ovid.tv—a fantastic streamer for people with a taste for foreign, political, and otherwise beyond-the-American-mainstream films; the service offers a free trial.)"
The Imperative to Hire Black and POC Filmmakers within the Documentary Community
Denae Peters spoke with with Brown Girls Doc Mafia Founder Iyabo Boyd for Filmmaker Magazine: "Alongside the current Black Lives Matter protests following the murders of George Floyd, Breonna Taylor, Ahmaud Arbery and others has come renewed acknowledgement that in the documentary and media worlds Black and POC voices and points of view have been historically underrepresented — a lack that has resulted often in skewed, racially biased or simply misinformed coverage. So, as media outlets, mainstream and alternative, cover the protests and their political and social impact, it's critical that these voices are included behind the camera, in the form of directors, cinematographers, producers, reporters and in decision making roles as executives, funders and programmers. One organization that provides a resource for those companies addressing racial inequity in their hiring and practises is Brown Girls Doc Mafia, a five-year-old organization boasting nearly 4,000 women and non-binary people of color working in the documentary industry. Just yesterday the group's founder, Iyabo Boyd, posted a Google Doc listing all of its members available for production this summer. But with the imperative to address systemic racism through diverse hiring practices comes also the need for a deeper conversation about the ways in which Black and POC voices are engaged by these organizations and institutions — the power they're given, the resources they're afforded, and the ways in which they are situated within existing racialized power structures. To discuss Brown Girls Doc Mafia (BGDM), these issues, as well as the related subject of White allyship, Filmmaker asked documentary curator and impact producer Denae Peters, who sits on BGDM's board, to chat with Boyd. Their conversation follows."
Roger Ross Williams Was the First Black Director to Win an Oscar
Though that may be true, Eric Kohn of IndieWire reports that the industry held him back: "Ten years ago, Roger Ross Williams became the first African American director to win an Oscar, for his short documentary 'Music by Prudence'. He thought that would mark a turning point in his career. 'I did naively think that all the doors would be open for me — that this was my calling card for the big time,' Williams said in a phone interview last week. 'Nothing happened. No one called.' Instead, Williams said, he found it even harder to get his first feature made. He finished the Sundance-competing documentary 'God Loves Uganda' in 2013 after years of fundraising challenges. 'If I was a white filmmaker who won an Academy Award for my short film — and I know some — opportunities would have come to me,' he said. 'I feel like it took me a really long time to prove myself to the industry.'"
Academy to Develop 'Representation' Standards for Oscars Eligibility
Reporting at Realscreen, Jillian Morgan noted: "The Academy of Motion Pictures Arts and Science has announced the next phase of its 'equity and inclusion initiative,' called Academy Aperture 2025. The organization stated the project is intended to 'advance inclusion' in the entertainment industry and increase representation within its membership and the 'greater film community.' As part of the Oscars, the Academy promises to 'encourage equitable hiring practices and representation' on- and off-screen. In collaboration with the Producers Guild of America (PGA), the Academy will create a task force of individuals appointed by David Rubin. The task force will include governor and A2020 committee chair DeVon Franklin. The task force will 'develop and implement new representation and inclusion standards' for Oscars eligibility by July 31, 2020. Eligibility for films in consideration for the 93rd Academy Awards (2020) will not be subject to those new standards."
Peabody Awards: PBS Tops Among Networks
Patrick Hipes reported the Peabody winners, including DOC NYC alums Apollo 11, For Sama, Have County This Morning, This Evening, Midnight Traveler and The Edge of Democracy at Deadline: "Themes of racial and social injustice, war, the current world and even an upside-down one are key in the winners of the 2020 Peabody Awards, which on Wednesday unveiled its annual list of the 30 most compelling and empowering stories released in broadcasting and digital media in 2019. PBS with its documentary series POV and Indepenedent Lens led the way placing seven shows on the list, and also saw its Frontline, along with Fox's The Simpsons, take this year's Institutional Awards. HBO and Netflix scored four wins each. First-time winners include Apple TV+ for Dickinson and OWN for Tarell Alvin McCraney's David Makes Man. The Peabody Awards are based at the Grady College of Journalism and Mass Communication at the University of Georgia. In addition to its annual winners, the group said today it is partnering with PBS on a roundtable program with all 10 directors of this year's winning documentaries, set to air June 23."
---
ON THE FESTIVAL CIRCUIT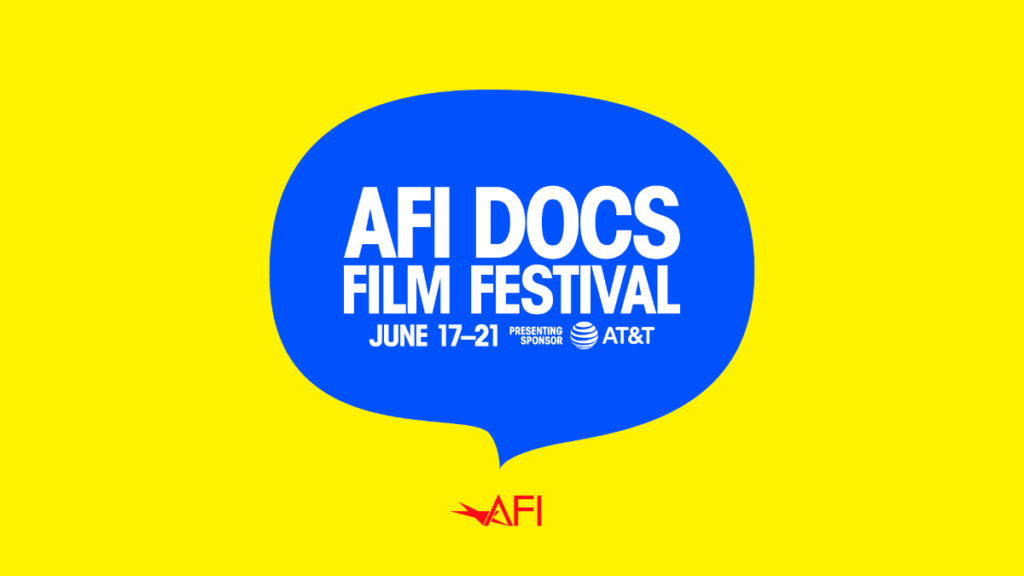 AFI Announces Full Lineup for 2020 AFI DOCS Virtual Festival
Announced via press release: "AFI announced today the full slate of films being presented online for the AFI DOCS 2020 festival, with AT&T returning as Presenting Sponsor. The lineup features 59 films from 11 countries and 11 virtual World Premieres, with 61% of the films directed by women, 25% by POC directors and 14% by LGBTQ directors. The 18th edition of the festival will present films in the following sections: Special Presentations, Feature Films, Cinema's Legacy, Episodic and Short Film sections. AFI DOCS 2020 runs June 17–21, with films available to view on DOCS.AFI.com. The Washington Post and Meet the Press return as the Primary Media Partners. 'Now more than ever, it is important to expand our perspectives and listen to voices that may differ from our own, and this year's festival includes a diverse range of insights and experiences for audiences to share in," said Michael Lumpkin, Director of AFI Festivals. "These films explore political and social issues in the US and across the globe, introducing us to the next generation of leaders and shedding new light on figures of the past.'"
Sheffield Doc/Fest unveils 2020 Official Selection
Announced via press release: "We're excited to reveal our line-up – 115 films of all lengths, spanning 50 countries around the world and representing 49 spoken languages. 22 UK productions included. The official selection for 2020 includes 31 World Premieres, 15 International Premieres, 5 European Premieres and 40 UK Premieres. Festival Director Cíntia Gil said: 'This year's programme brings together various cinematic and narrative forms, landscapes, human existences and ways of expression. It reflects on our contemporary world through its present and its past, and a multitude of sensibilities. The crisis we are living now point, and not for the first time, to the systemic failure of institutions and nations, and their need to be equitable in their capacities to give respect to life, freedom and care. It has given us an acute sense of what needs to change and a desire for stronger bonds between us. This programme is our contribution to that: it comes from a collective effort to resist hegemonic views over cinema and its relation to the world and to our lives. It represents multiple conversations we want to continue in the near future, through different programmes and forms.'"
American Black Film Festival Goes Virtual

Announced via press release: "ABFF Ventures LLC., today announced that the 24th annual American Black Film Festival (ABFF) will take place online August 21-30, 2020 at abff.com. The ABFF Online Edition will continue the tradition of the live festival, featuring the best of independent black cinema, studio premieres, conversations and panels, business of entertainment seminars, along with virtual networking events. The ABFF will also use its platform for social change in response to the scourge of racial injustice in our country, as well as educate and support its community in an effort to help in its recovery from the coronavirus. This year's festival theme is 'Community First!' 'While we will surely miss being with our ABFF community in Miami Beach this year and connecting in person, what truly binds us together is our shared commitment to ensure inclusion in Hollywood and sustaining a place of inspiration for diverse storytellers. We will persevere through this year and end up a stronger community on the other side of this crisis.' said ABFF Ventures CEO, Jeff Friday."
Five Docs to Stream at the Human Rights Watch Film Festival 2020 Virtual Edition
Lauren Wissot covered the festival for Filmmaker Magazine: "This year's Human Rights Watch Film Festival, streaming nationwide from June 11-20, is chock-full of impressive cinematic gems that delve into a wide variety of important topics woefully underrepresented onscreen. Beginning with opening night's Belly of the Beast, the latest from Emmy and Peabody Award-winning filmmaker Erika Cohn (The Judge), which shines a light on the involuntary sterilizations running rampant in our US federal prison system, the fest continues to express its commitment to strong films by and about women. Most notably there's Juliana Fanjul's harrowing Radio Silence — which trails longtime journalist Carmen Artesegui in her dangerous fight to return to the airwaves after being censored by the Mexican government — and Claudia Sparrow's inspiring Máxima, a portrait of the indefatigable, environmental Goldman Prize winner Máxima Acuña. (Acuña, who in the face of death threats and criminal prosecution continues to fight to save her Peruvian home from a mining conglomerate, also has the most memorable comeback line of the lineup. In response to the company's attempts to buy her off with a promise of lifting her family from poverty she exclaims, 'How dare you call me poor! I know how to live off the land.' Acuña may be illiterate but she's also one smart cookie who knows how to work the system, too.)"
Sydney Film Festival & EFP's European Women Filmmakers to Watch
Sarah Ward previewed the festival for ScreenDaily: "Now in its fifth year, Sydney Film Festival and EFP's Europe! Voices of Women in Film programme showcases the work of rising European women directors. Like many international festivals, Sydney Film Festival has undergone a significant (albeit temporary) transformation in 2020. The Australian event cancelled its physical iteration, opting to host the first virtual festival in its 67-year history, with select regular strands moving online. 'Everything and nothing has changed,' explains festival director Nashen Moodley, who calls his 2020 line-up 'a distilled essence' of the usual event. While it won't provide a communal experience in darkened theatres, showing films to audiences and supporting the filmmakers behind them remains the primary objective. One programme returning digitally is Europe! Voices of Women in Film, Sydney's annual collaboration with European Film Promotion (EFP)and Screen International. Now in its fifth year and showcasing features by female talents from across the continent, the strand's mission is self-evident yet vital. Highlighting female filmmakers is crucial in an industry continually grappling with both gender parity and inclusivity. Providing women directors with a consistent platform to highlight their work, and to screen it to audiences on the other side of the globe, is just as pivotal. Now in its fifth year, the 2020 line-up spans from Kosovo and Estonia to Poland and Ireland, featuring 18 filmmakers across ten titles. Films will be available to view online from June 10-21. Here are the ten projects and their directors selected for the 2020 edition"
Open Doors Lab and Hub at the Core of Locarno 2020
Announced via press release: "It was not hard to imagine Locarno 2020 – For the Future of Films, the edition focusing on the future of the film industry. On the contrary, it came quite naturally, because there's a part of the Locarno Film Festival that has been doing that for 18 years. Like never before, Open Doors will be at the core of the Festival, be it for its history or for the directors and producers from South-East Asia who were selected for Open Doors Hub and Lab 2020: 17 projects from Laos, Cambodia, Thailandia, Vietnam, Myanmar, Indonesia, Malaysia, the Philippines and Mongolia, including some anticipated returns, an animation first and various market previews…For 18 years, Open Doors has been the strand of Locarno Pro and of the Locarno Film Festival focusing on the discovery, support and development of emerging film industries in the South and East of the world. It's where eager but underseen storytellers can make cinema happen. It is the door through which West and East connect. It's when directors and producers with powerful ideas and limited resources get to activate their projects by sharing them with the industry. And so, in a year that is on hold, at the core of an edition that is all about supporting the international industry, Open Doors confirms all of its projects: Hub, Lab and Screenings. The principle remains the same: where there are ideas, there is cinema."
---
MISCELLANEOUS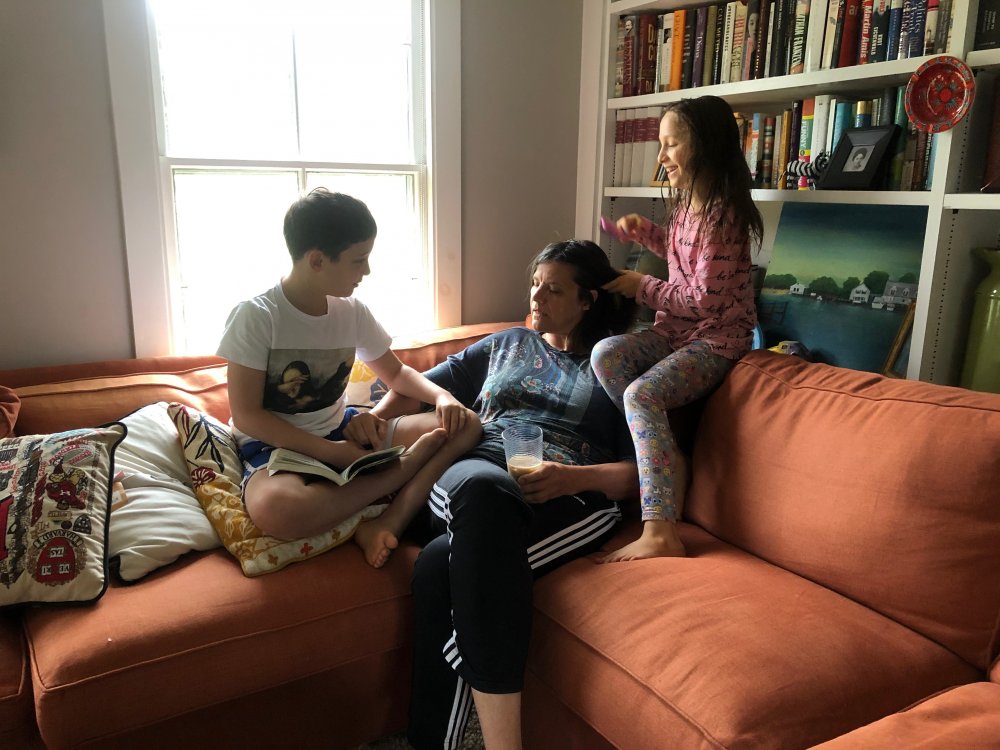 Kirsten Johnson's Lockdown Diary
The director behind Cameraperson and the forthcoming Dick Johnson is Dead shared some thoughts at Sight & Sound: "Embedded in the very nature of death is its unexpectedness. We don't know when it's coming for our loved ones and we don't know when it's coming for us. We all like to pretend it's never coming. This pandemic deeply complicates our denial. It is like death itself, which never fails to blindside us and there's nothing like how unreal its realness is. Unreal realness is movies too. And movies have always been a matter of life and death. They create what we remember and signal what history forgets. Time and bodies are what movies are made of. For me, the last moment I experienced of the world as we knew it was at the True/False Film Festival on the evening of 9 March 2020. That was seven weeks ago already. In other words, a lifetime ago and just a blink of an eye. Twenty years ago, I was a cameraperson on American Standoff (2002), a documentary by Kristi Jacobson about a truckers' strike. The strike lasted almost two years. Kristi and I would talk about what felt like our endless filming. We had shot the beginning of the strike and we knew that the film could only end with the strike's outcome. But in between, while it was happening – in the 'long middle' – we would go back and forth about how much to film and when we might know whether it was about to be over. In the end, we made a 90-minute film. We had filmed hundreds of hours of the 'long middle'. There is something about the impossibility of knowing anything that I love about documentary-making and filming the 'long middle'. The whole world is in an unprecedented 'long middle' together now. Sometime in the future, we will look back and be able to pinpoint when the 'After' arrived. For now, each of us can only mark the moment of 'Before', even if it functioned as a slowly dawning awareness."
The Shortcomings of Netflix's Documentary House Style
Jake Pitre shared his thoughts on the matter at Hyperallergic: "Netflix documentary series have their own vocabulary. Sweeping establishing shots conducted by drones. Carefully deployed slow motion to up the dramatic ante. A high-gloss cinematic style, facilitated by a carefully curated list of approved fancy 4K+ cameras and color grading software. In recent years, a dominant pattern in their subject matter has emerged as well. Netflix docuseries exist mainly at two poles: true crime and infotainment explainers. In most cases, the crime series get the most attention, seen recently with shows like Tiger King, Don't F**k With Cats, and Jeffrey Epstein: Filthy Rich. These are sensationalist stories told with verve and panache, and can be easily binged over a weekend. Then there are shows like The Movies/Toys That Made Us, Trial By Media, History 101, and the Vox-produced Explained. These are shorter works, delivered breezily and with a quasi-neutral tone. There are of course shows like Cheer that exist outside this binary, but generally speaking, Netflix has closed ranks around these two pillars.
Zeitgeist and KinoNow Share Let The Fire Burn Online – Free
Announced via press release: "Zeitgeist Films stands together with those who are fighting police brutality and systemic racism. We would like to share the extraordinary 2013 film Let the Fire Burn, a document of another tragic clash between government and citizens that occurred 35 years ago in Philadelphia. On May 13, 1985, a longtime feud between the city and the black liberation group MOVE came to a deadly climax when, by order of local authorities, police dropped military-grade explosives onto a MOVE-occupied rowhouse resulting in the tragic deaths of eleven people (including five children) and the destruction of 61 homes. It is a story that is worth revisiting in these current days of injustice, anger and grief. Let the Fire Burn will be available to watch for free here throughout the month of June.  Please read the accompanying statement by Mike Africa Jr., member of the MOVE Organization about the film. Together we can make the world a better place. We have made a donation to: Seed of Wisdom, Black Lives Matter, Black Visions Collective, Color of Change…and encourage everyone to do the same."
The Netherlands Film Fund Backs Seven New Domestic Features
Davide Abbatescianni noted the announcement at Cineuropa: "The Netherlands Film Fund, the country's film agency, has announced the recipients of its latest round of production grants. On this occasion, a total of €3,015,000 have been earmarked for four new fiction films and three documentaries…the three documentary projects supported by the fund are Anneke de Lind van Wijngaarde and Nathalie Bruijns's Liefjes (€200,000, produced by Witfilm), Pim Zwier's 0 (€130,000, staged by Moondocs) and Diego Guttiérrez's The Mirror and the Window (€135,000, produced by Doxy Films)."
2020 Critics Choice Real TV Awards Nominees Include 'Cheer' and 'The Last Dance'
Christopher Campbell reported the news at Nonfics: "The Critics Choice Association has announced the nominees for its delayed 2020 Critics' Choice Real TV Awards, including contenders in two documentary categories. As the president of the CCA Documentary Branch, I'll refrain from commenting on any favorites or snubs or anything like that. I'll just point out that Netflix was very successful in receiving nominations for a number of true-crime programs, both in the Best Limited Documentary Series and Best Crime/Justice Series categories. Other docs that show up in other categories include ESPN's Michael Jordan series The Last Dance, which is nominated for Best Limited Documentary Series and Best Sports Series. And Cheer, which is also competing for Best Limited Documentary Series and Best Sports Series, is also nominated for Best Unstructured Reality Series. Additionally, Cheer characters Monica Aldama and Jerry Harris are nominated for Female Star of the Year and Male Star of the Year, respectively. Winners of those two categories are voted on by viewers, here and here."
---
NEW RELEASES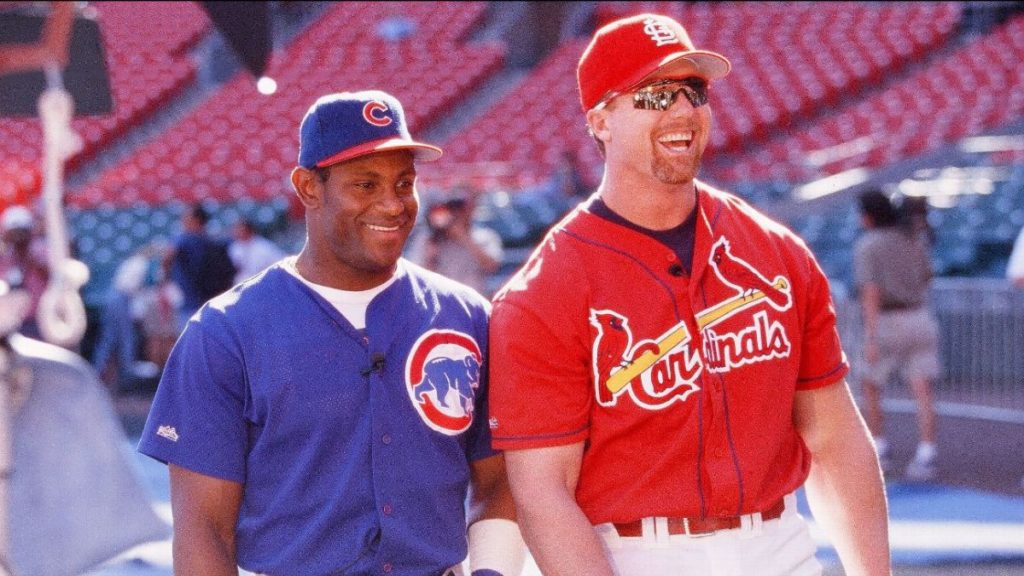 Long Gone Summer
For They Know Not What They Do
In My Blood It Runs
You Don't Nomi
Ringside
---
DOC NYC ALUMNI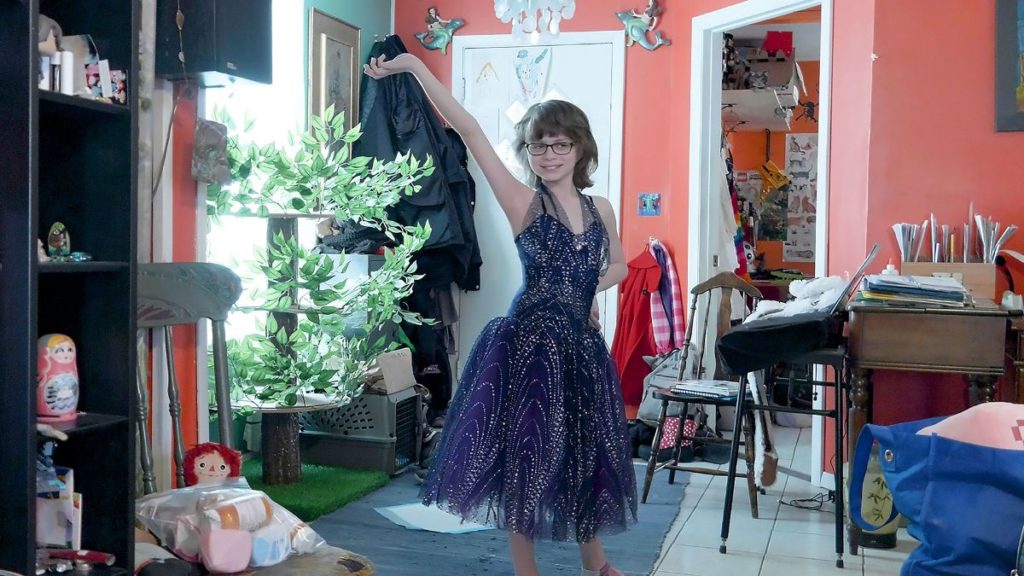 Rachel Leah Jones and Philippe Bellaïche's Advocate
2019 DOC NYC Winner's Circle
Will be released on DVD/VOD via Film Movement on June 9th.
Maya Newell's In My Blood It Runs
2019 DOC NYC International Perspective
Will be released via virtual cinemas on June 12th.
Joy E. Reed and Dan Hunt's Little Miss Westie (pictured above)
2018 DOC NYC Modern Family
Will receive its primetime premiere via America ReFramed on June 16th.
Rob Garver's What She Said: The Art of Pauline Kael
2018 DOC NYC Behind The Scenes
Will be released on Blu-ray/DVD via Juno Films on June 16th.
Elizabeth Carroll's Nothing Fancy: Diana Kennedy
2019 DOC NYC Food For Thought
Will be released via VOD on June 19th and on DVD on June 23rd.
Peter Medak's The Ghost of Peter Sellers
2018 DOC NYC Behind The Scenes
Will be released on DVD by Passion River on June 30th.
Spencer Wolff's Stop
2014 DOC NYC Metropolis
Will be released on DVD by Kino Lorber on June 30th.
Harry Mavromichalis' OLYMPIA
2018 DOC NYC Centerstage
Will be released online on July 9th.
---
DOC SHORT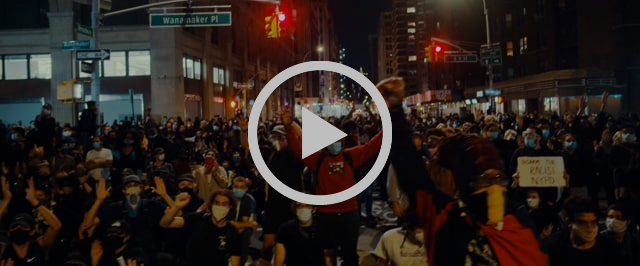 Directed by Julian Marshall
"On May 25th, 2020, Derek Chauvin, a Minneapolis police officer, murdered George Floyd, a black man, by driving his knee into George's neck for 8 minutes and 45 seconds until he died. This film chronicles New York City's overwhelming response."
---
FUND THIS PROJECT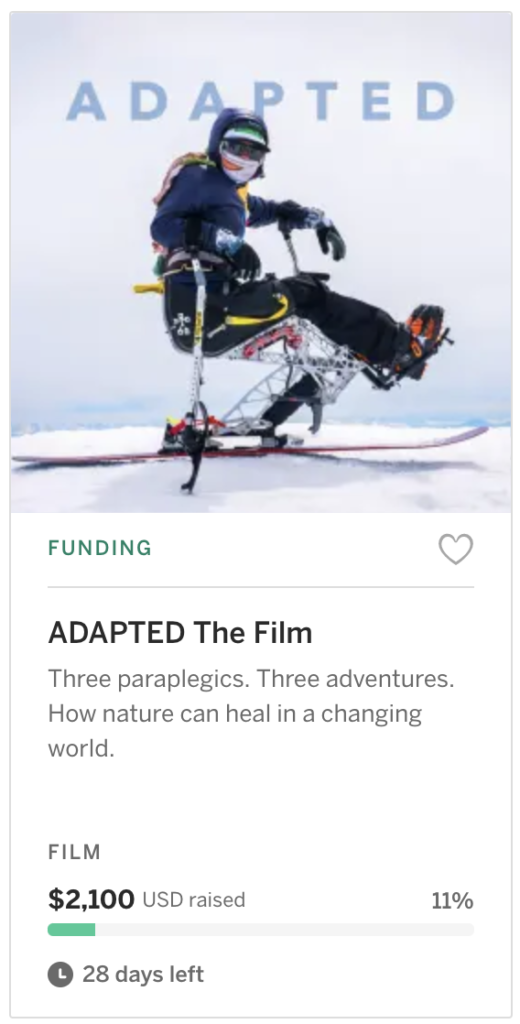 Crowdfunding has become an integral means of raising capital for documentary filmmakers around the globe. Each week we feature a promising new project that needs your help to cross that critical crowdfunding finish line.
This week's project:
Directed by Paul Bikis
Goal: $20,000