DOC NYC presented four awards in 2014. Three juries selected one film each from the Viewfinders, Metropolis, and Shorts programs to recognize as an outstanding achievement in form and content. Festivalgoers also voted for a SundanceNow Doc Club Audience Award. We hope these selections will surprise, inspire, and spark debate.
Winners of the 2014 Grand Jury Prize in the Viewfinders and Metropolis competitions received a Deliverables Package provided by Technicolor-PostWorks New York, a comprehensive post facility offering data and film workflows, multi-format  conform, color grading, sound mixing, and digital cinema.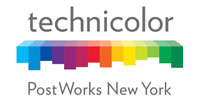 They also received a one-week theatrical, awards-qualifying run at the IFC Center in 2015.

The winner of the 2014 SundanceNow Doc Club Audience Award received a selection of 50 DVDs from the IFC Films and Sundance Selects library. SundanceNow Doc Club offers streaming access to up to 10 new documentaries each month. Each month's themes and film selections are chosen by DOC NYC Artistic Director Thom Powers.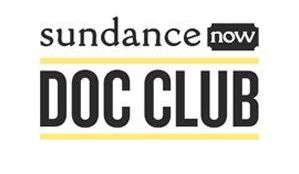 The 2014 winning Short film qualified for consideration in the Documentary Short Subject category of the Annual Academy Awards® without the standard theatrical run (provided the film otherwise complies with the Academy rules).
DOC NYC COMPETITION WINNERS
VIEWFINDERS COMPETITION: Ten films play in this section, chose for their distinct directorial vision. Past winners: Cairo Drive, directed by Sherief Elkatsha (2014); A World Not Ours, directed by Mahdi Fleifel; Informant, directed by Jamie Meltzer (2012); Scenes of a Crime, directed by Grover Babcock, Blue Hadaegh (2011); Windfall, directed by Laura Israel (2010).
METROPOLIS COMPETITION: Nine films play in this section, exemplifying the diverse range of stories in New York City. Past winners: Homme Less, directed by Thomas Wirthensohn (2014); The Pleasures of Being Out of Step, directed by David L. Lewis (2013); Radioman, directed by Mary Kerr (2012); Girl With Black Balloons, directed by Corrine Van Der Borch (2011); To Be Heard, directed by Rolan Legiardi-Laura, Edwin Martinez, Deborah Shaffer and Amy Sultan (2010).
SUNDANCENOW DOC CLUB AUDIENCE AWARD: Features in the Viewfinders and Metropolis sections are also eligible for this award, chosen by audience balloting at the first screening of each film.  Past winners: The Hand That Feeds, directed by Robin Blotnick (2014); Web, directed by Michael Kleiman (2013); Rafea: Solar Mama, directed by Mona Eidaief, Jehane Noujaim (2012); First Position, directed by Bess Kargman (2011); To Be Heard, directed by Roland Legiardi-Laura, Edwin Martinez Deborah Shaffer and Amy Sultan (2010).
SHORTS COMPETITION: All short films playing in the festival are eligible for this jury prize. Past winners: Mirro Image, directed by Danielle Schwartz (2014); Softening, directed by Kelly O'Brien (2013); Flo, directed by Riley Hooper (2012).