Monday Memo: A Call for Accountability & Fall Film Festivals Vow To Collaborate
July 13, 2020
Somehow I missed Sonya Childress and Natalie Bullock Brown's call for accountability published in Documentary Magazine last week, so I wanted to make up for it by leading off with that excellent read this week. On the same topic, in an op-ed published yesterday filmmaker Stanley Nelson outlined why we need black filmmakers to tell the stories of 2020. There is much work to be done on the topics of representation, inclusion and accountability and it's really wonderful to see so many folks having these important public discussions. Additionally, cinemas continue to debate how to approach re-opening, Chicken & Egg Pictures reveal a new batch of grantees, some of the major fall film festivals vaguely vow to collaborate, Ja'Tovia Gary's excellent The Giverny Document (Single Channel) is now streaming for free, and much more. Read on, stay cool, and be safe.
– Jordan M. Smith
---
HEADLINES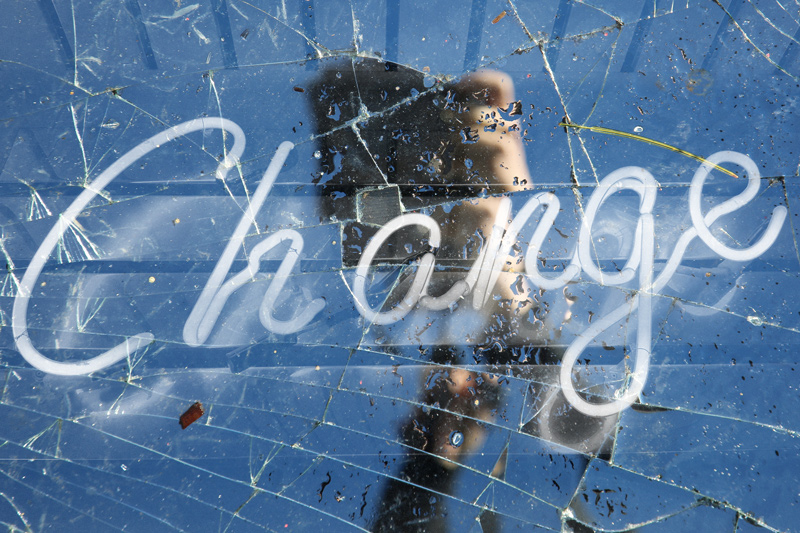 Sonya Childress and Natalie Bullock Brown looked toward the future at Documentary Magazine: "Before the current upheaval wrought by the pandemic, other changes were afoot: a culture shift propelled by a growing discontent with entrenched norms and unequal power dynamics, and a desire to forge new models for nonfiction filmmaking. This tension surfaced on production shoots, in edit rooms and funding panels, but it played out most dramatically on the festival circuit, as stories of confrontations arising at screenings and panels began to make the rounds in the filmmaking community. Each story bore a similar footprint: filmmakers and impact producers, mostly of color, raising critiques of authorship, representation, safety, inclusion, consent, access and accountability. For those raising public critiques, there was real concern for how their decision to speak out might affect their careers. The conflicts left some filmmakers of color feeling depleted, angry and disillusioned—while some white colleagues expressed feelings of frustration at being publicly challenged, fairly or unfairly. For those watching these conflicts unfold at Full Frame, True/False, Camden and Sundance Film Festival, it was clear that these were not disparate events. What may have appeared as interpersonal conflicts between filmmakers, or filmmakers and festival staff, revealed a broader, structural critique of the field and formal demands for change. At the root of this discord is a clash between two competing visions for the future of the documentary field."
Charles Gant reported on the UK's first steps toward cinemas re-opening at Sight & Sound: "The publication earlier this week of data gatherer Comscore's first UK box office report in 16 weeks certainly caught the attention of cinema operators – especially those indie venues that are still determining their reopening dates. With just over 40 cinemas reopened in England – a mix of Odeon, Showcase, Everyman and stand-alone indies – alongside a few drive-in operators, and with no new titles on offer from distributors, the numbers were never going to inspire much confidence. In the event, the July 3-5 weekend in the UK and Ireland – during which non-drive-in UK cinemas were still closed on the Friday, with about 5 per cent reopening on the Saturday – delivered a total box office of £257,000: just under 1.7 per cent of an average weekend's takings in 2019. At the five-screen Genesis Cinema in east London, proprietor Tyrone Walker-Hebborn had no interest in waiting to see how other venues fared before reopening doors, which he did at the first opportunity, on 4 July. 'It's our duty to start getting things moving again,' he says, adding that the repeated postponement of titles by studios has been a source of dismay. (The first major release, Tenet, won't land until 12 August.) 'Right now it's time to all come together, all support each other, get the films out. Let's all start getting confidence back in the industry, because while they're pushing it back, all that sends out to the customer is maybe they're not so confident about reopening the cinemas, and that's not good.'"
Announced in a piece published at Women and Hollywood: "Introduced earlier this year, Project: Hatched 'was originally designed to support directors with finishing funds and mentorship as they prepared for the world premiere of a feature-length documentary film,' per a press release. The inaugural recipients were Shalini Kantayya's "Coded Bias," Elyse Steinberg, Eli Despres, and Josh Kriegman's "The Fight," and Anabel Rodríguez Ríos' "Once Upon a Time in Venezuela." To address the effects the coronavirus has had on festival-bound filmmakers, Chicken & Egg Pictures has 'reshaped the program to better fit filmmakers' needs in the current documentary film landscape.' The latest recipients will be awarded a $10,000 to $20,000 cash grant, join a cohort for peer-to-peer mentorship calls with visiting experts, and set goals with and receive mentorship from Chicken & Egg's senior creative team. Directors of the inaugural Project: Hatched grantees will also participate in the new peer-to-peer mentorship model, sharing their experiences and offering support to their peers."
---
DOC NYC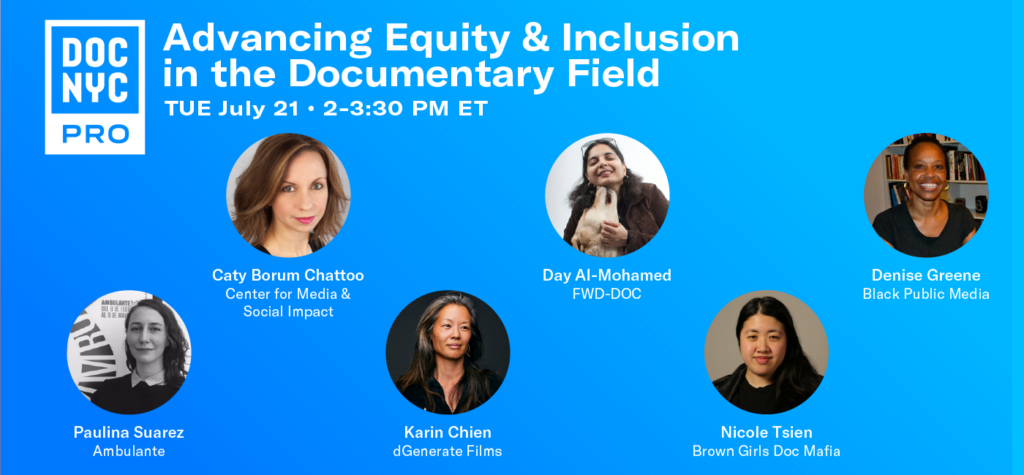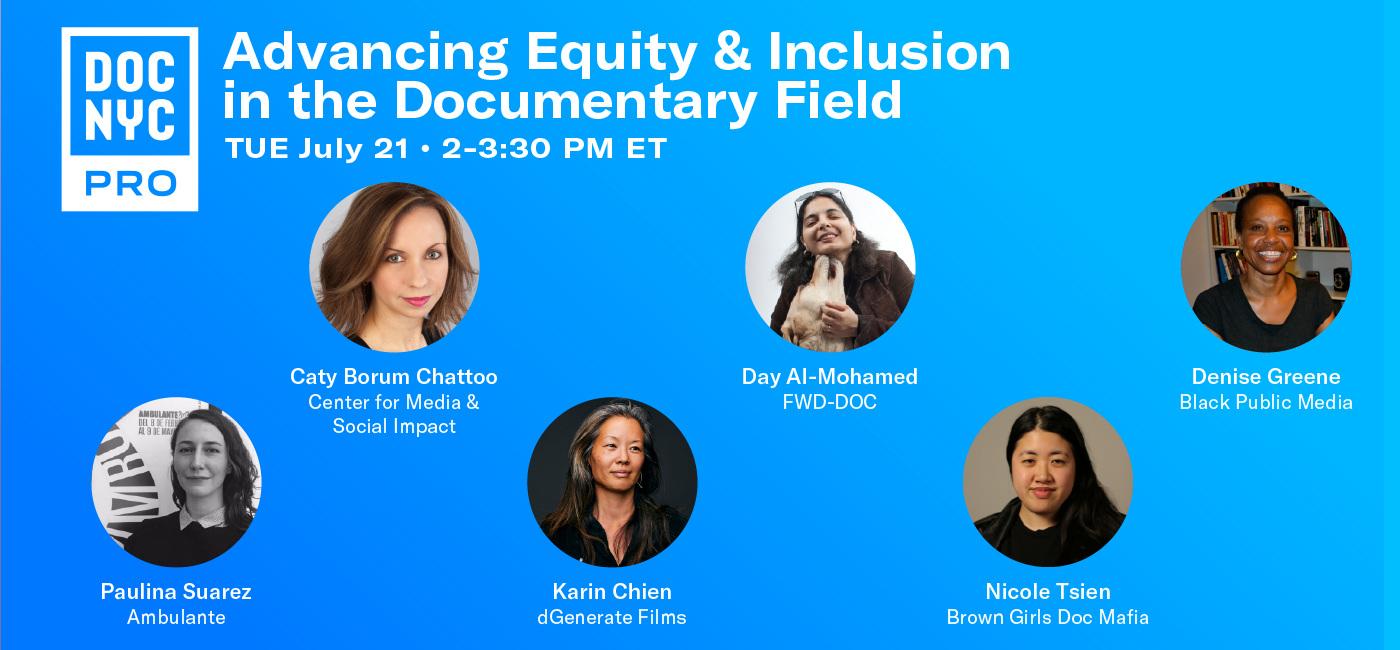 Join DOC NYC PRO for a deep-dive conversation about advancing social equity and inclusion in the documentary field. Guests include Nicole Tsien, board member of Brown Girls Doc Mafia; Denise Greene of Black Public Media; Day Al-Mohamed, independent filmmaker and founding member of FWD-DOC, Karin Chien, independent producer and President of distributor dGenerate Films; Caty Borum Chattoo of The Center for Media & Impact at American University; and Paulina Suarez, Executive Director of Ambulante, Mexico's traveling documentary film festival.
In this 90-minute livestreamed session, we'll explore crucial questions about social equity in the documentary industry: What has the history of exclusion and marginalization looked like, and what progress has been made over the last decade? What is the necessary work ahead of us in dismantling power structures as they exist, and expanding access to resources for underrepresented filmmakers? What role can affinity-based and identity-based filmmaker communities play in effectively advocating for access to funding, distribution and exhibition for their members—and how can allies support that work? How can festivals bring creators and audiences from historically marginalized communities to the center? And what can the field's existing power brokers—including funders, distributors, programmers, and critics—do to insist on and push forward more equitable and inclusive practices at every level?
Tickets are $15; registrants may participate in the live session, and will also receive access to the recorded session and a written transcript after the livestream. Tickets are non-refundable. All proceeds from this event will go to the NAACP Legal Defense Fund.
---
 ON THE FESTIVAL CIRCUIT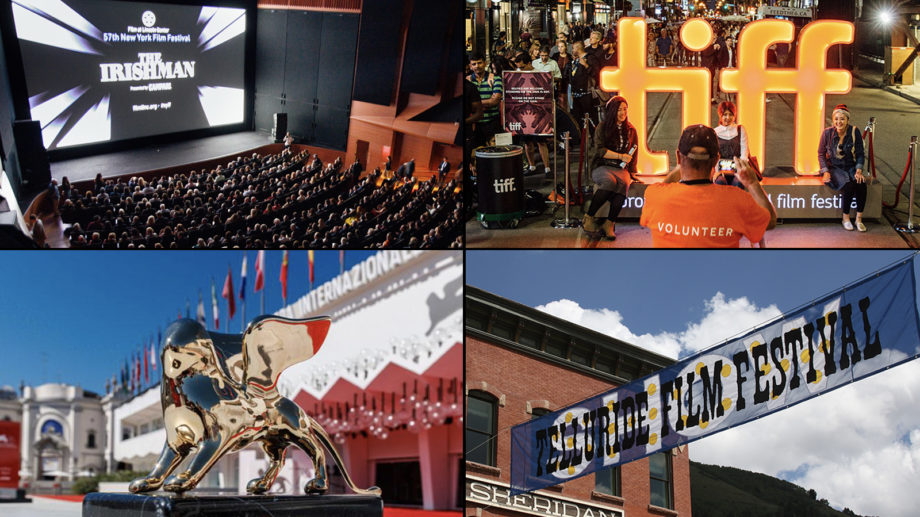 Announced via press release: "This year, we saw the COVID-19 pandemic devastate communities all over the world, and bring life as we knew it to a halt. As supporters of global cinema, we watched as the work of film artists stopped in its tracks, and the culture of film itself was challenged. Films come alive with audiences, who could no longer gather in the ways we had for over a century. The art form we love is in crisis. Our own organizations have seen unprecedented challenges to our work and our financial security. The pandemic caught each of us as we were preparing for the biggest event of our year in the fall of 2020. We knew we had to adapt. We decided to collaborate as we never have before. Venice is the origin story for every film festival in the world. Telluride is one of the world's most influential festivals. Toronto is home to the world's largest public film festival. And the New York Film Festival curates for one of the world's most storied, sophisticated film cities. Our four festivals share a love of cinema and a devotion to filmmakers. We also share a short span of six weeks each autumn. This year, we've moved away from competing with our colleagues at autumn festivals and commit instead to collaboration. We are sharing ideas and information. We are offering our festivals as a united platform for the best cinema we can find. We're here to serve the filmmakers, audiences, journalists and industry members who keep the film ecosystem thriving. We need to do that together. We believe cinema has a unique power to illuminate both the world around us, and our innermost perceptions. In a crisis, films can transport us. They can enchant, inform, provoke and heal. As we work through challenging circumstances this summer to prepare our festivals, we will work together, in support of film.
Cameron Bailey, Toronto International Film Festival
Alberto Barbera, Venice Film Festival
Eugene Hernandez, New York Film Festival
Julie Huntsinger, Telluride Film Festival
Tom Luddy, Telluride Film Festival
Joana Vicente, Toronto International Film Festival"
Charles Bramesco outline's the festival's plans at Little White Lies: "While the people of Earth await a vaccine or other lasting solution to the ongoing coronavirus crisis, we've been left with no choice but to contrive novel methods by which we might continue onward with the things that made life worth living back in the before-times. Sundance London, the offshoot bringing the choice cuts from the sprawling American film festival across the Atlantic, was scheduled to take place in its usual springtime slot, but inclement circumstances forced an indefinite postponement. The postponement may now be upgraded to "definite," as Sundance London has issued a press release announcing a virtual edition of the 2020 festivities, with a few films set for their UK premiere. For a truncated three-day run, the programme will stream online to a wider audience than ever, bringing the screenings and special events that would have otherwise transpired in person. Three features will be made available to those with a £20 festival pass: the first will be Uncle Frank, Alan Ball's road picture about a gay man (Paul Bettany) in the '70s coming to terms with his own past, the second will be Luxor, an Egypt-set romance from Zeina Durra, and the final film will be Boys State, a documentary chronicling one thousand teens' effort to build a representative government from the ground up."
Realscreen's Jillian Morgan reported on the festival's 'Keeping it Real: Towards a Nonfiction Film Policy for the UK' digital panel discussion: "A panel of UK-based documentary producers and directors convened virtually June 25 as part of Sheffield Doc/Fest's digital sessions program to imagine 'radical' changes to the UK documentary industry. The session, 'Documentary utopias: Rebuilding feature docs post-pandemic,' focused on the findings of Keeping it Real: Towards a Nonfiction Film Policy for the UK, a survey of feature doc producers and directors published June 11. Part of the UK Feature Docs research project, funded by the Arts and Humanities Research Council, the survey reported a 'dire state of the sector – under-funded, under-representative and often poorly understood by policymakers.' The session was hosted by Mia Bays, director-at-large of Birds Eye View, and Steve Presence, lead investigator of the UK Feature Docs project and author of the Keeping it Real report. Speakers included Rachel Wexler; director and producer Lindsey Dryden; producer Eloise King; and director Paul Sng. Panelists delved into the report's recommendations, with a focus on three areas: diversity, sector development and funding."
---
MISCELLANEOUS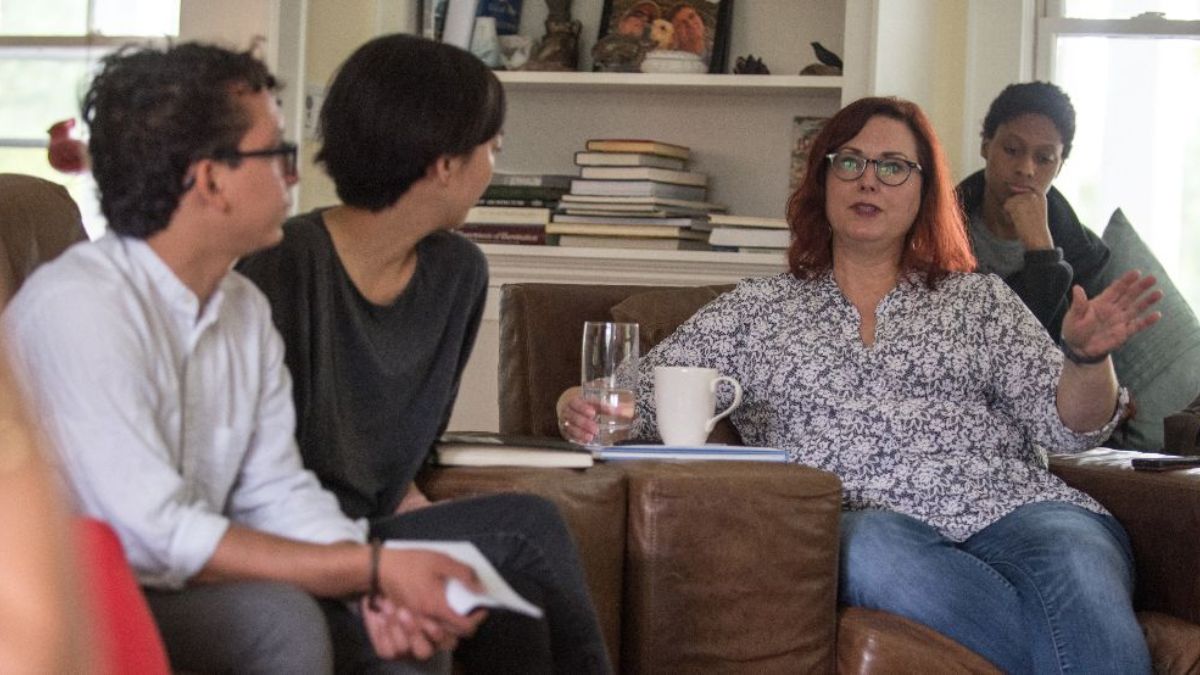 Announced via press release: "Points North Institute, IF/Then Shorts, LEF Foundation, Jigsaw Productions and ScreeningRoom invite diverse stories and storytellers from the American Northeast to apply for a fellowship to take cinematic short documentary films from the edit to distribution. The projects should explore a range of socially, politically and culturally relevant topics that are rooted in the region. Six selected film teams will receive a $5,000 post-production grant and participate in a month-long online rough cut lab, working with industry professionals and editing mentors to fine tune their rough cut. After the lab, the films will be shown at an invitation-only rough cut screening as a part of the 2020 Camden International Film Festival. Following the lab and festival, filmmakers will receive two months of distribution consultation to help get their film out into the world…Applications opened on July 1 and will close on August 2 at 11:59pm EST. Filmmakers with shorts in post-production living and working in Maine, New York, New Jersey, Vermont, Massachusetts, Rhode Island, Connecticut, New Hampshire, Pennsylvania, and Puerto Rico are eligible to apply."
Their new collaborative project will screen online Thursday July 16th 2020 at 6:30PM Pacific: "It feels odd to be sending out emails about work, but for me work is how I've always coped with difficult times, and I'm also making something that I hope will be of interest and perhaps comfort. My great collaborator JD Samson and I will be making a short, live documentary for the Headlands Center for the Arts next Thursday, July 16th in the evening. You can tune in from anywhere in the world at 6:30pm PT/9:30pm EST. It will be about 20 mins long. This will only happen live! (i.e. you won't be able to check it out later). The piece is called 7 Sounds. It's a sketch of a longer live cinema piece I am working on. JD will be making music and I will be narrating and playing audio. It will be a cross between a live radio show and an audio documentary. The subject of the piece is sound itself, and we invite you to experience it while wearing headphones and walking, or otherwise moving, outside. This is a benefit for the Headlands, so you need to register in advance."
Announced via press release: "Should the government have the power to override a woman's constitutional rights during pregnancy? That question is examined in PERSONHOOD, the feature documentary directorial debut by Seattle-based filmmakers Jo Ardinger (director/producer/editor) and Rosalie Miller (producer), that explores the criminalization and targeting of pregnant women as seen through the eyes of a young mother swept up in dangerous new laws. Having made its World Premiere at DOC NYC last November and also screened at several festivals across the country including the Wisconsin Film Festival, where it won a Golden Badger Award and Big Sky Documentary Film Festival, where it was in the Best Feature Competition, the film is now being recognized by the American Bar Association (ABA) with the prestigious 2020 Silver Gavel Awards for Media and the Arts."
Howard Hampton covered the first US release of the film at Artforum: "Hu's approach is outwardly simple: A self-taught director, he favors long sequences of talking heads interspersed with folkloric inserts of contemporary peasant life unfolding where the recounted events took place. A tiny funeral band will appear beside a tombstone in the middle of nowhere, a gravel-voiced oldster with a doomsday grin will sing a Maoist anthem, or Hu will stop a roadside passerby and ask where the executions used to be held (the man points down the dusty road: 'Over there,' chuckling as if at the memory of when the circus would come to town). It's all woven together in a powerfully unobtrusive way. Spark is a very localized film that sticks to its subjects' points of view, mixed with readings from the essays and poems they published. Familiarity with the famine's history is assumed, so there's not too much in the way of contextualization. Addressed to a mainland Chinese audience, this is not as obvious a stratagem as you might assume: Both because this history has been so thoroughly suppressed in China and because Hu's work has been banned there. (The Observer shows how the authorities monitor his movements and shut down screenings—canceling entire film festivals on account of his participation.)"
Samantha Stark, Alexandra Garcia, John Pappas, and Lora Moftah's They Get Brave is now streaming on Hulu: "As the first Covid-19 patients started showing up in New York City emergency rooms, the doctors and nurses on the front lines were resolute. After months fighting the coronavirus's early onslaught — often without adequate protection and support — they were confused, frightened and exhausted. The New York Times gave cameras to health care workers at the height of the city's coronavirus crisis and asked them to keep video diaries of their lives as they cared for their patients, their families and themselves. Their stories serve as a warning for other parts of the country where coronavirus cases are surging."
Ben Travers examined this year's Emmy race for IndieWire: "Like many of the Creative Arts races, if not the Emmys in general, HBO and Netflix have taken control of the Best Documentary or Nonfiction Special category. In 2015, HBO had four of the five nominees, with Netflix controlling the sole outlier; the following years saw similar dominance more evenly split between the two awards titans, including four of the five nominees in 2018 and four of the six in 2019. But 2020 may be the year to shake things up. New, deep-pocketed competitors like Apple TV+ and Disney+ have reputable documentaries in contention. Will voters warm to the new faces at the party and make room at the table, or will they keep HBO and Netflix at the top of their queue, and thus the top of their ballots? Will pertinent issues or prominent names take precedence? What priorities voters place on subject matter could be just as important as what network knows how to get its programs seen."
---
NEW RELEASES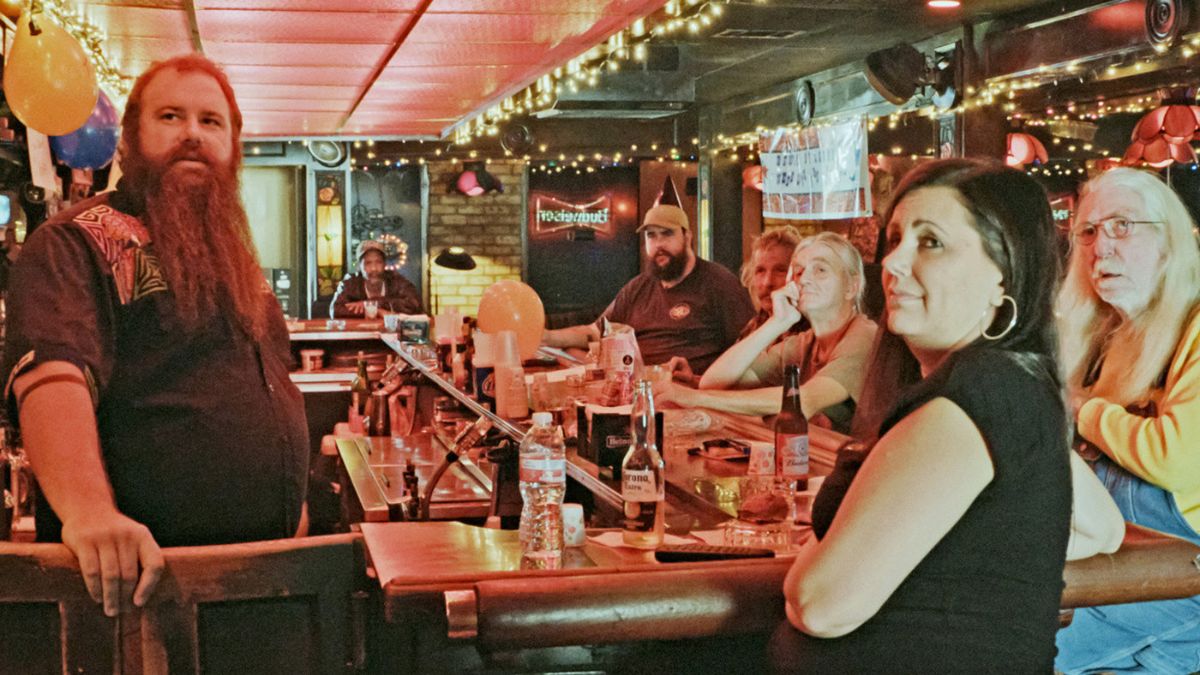 Bloody Nose, Empty Pockets
Flavia Dima at Notebook

Alison Willmore at Vulture

Eric Kohn at IndieWire
Olympia
Ben Kenigsberg at The New York Times

Jessica Kiang at Variety

Stephen Schaefer at Boston Herald
Mucho Mucho Amor
Linda Holmes at NPR

Carlos Aguilar at The Los Angeles Times

Sharareh Drury at The Hollywood Reporter
---
DOC NYC ALUMNI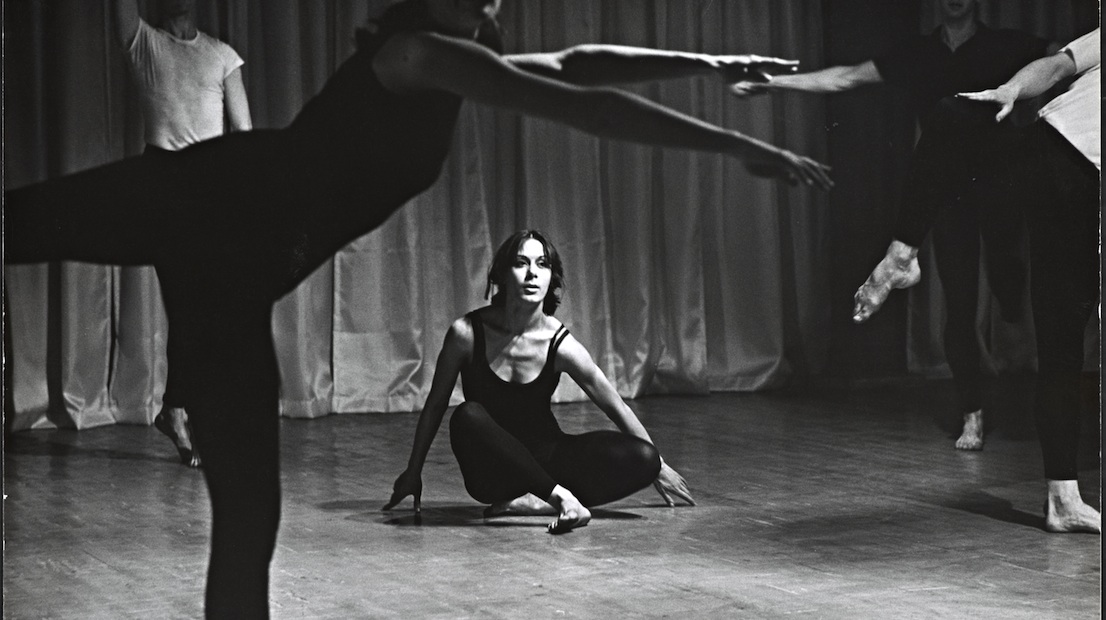 Jack Walsh's Feelings Are Facts: The Life of Yvonne Rainer
2015 DOC NYC
Is now available to stream via Vimeo.
Vivian Vazquez & Gretchen Hildebran's Decade of Fire
2018 DOC NYC Metropolis
Will receive a DVD release via Passion River on July 14th.
Katie Green & Carlye Rubin's 1275 Days
2019 DOC NYC In The System
Will receive a Blu-ray/DVD release via FilmRise on July 14th.
Cara Jones' Blessed Child
2019 DOC NYC Modern Family
Will be release via VOD on July 17th.
Linda Goldstein Knowlton's We Are The Radical Monarchs
2019 DOC NYC Fight The Power
Will be broadcast on POV on July 20th.
Rachel Leah Jones & Philippe Bellaïche's Advocate
2019 DOC NYC Winner's Circle
Will be broadcast on POV on July 27th.
---
DOC SHORT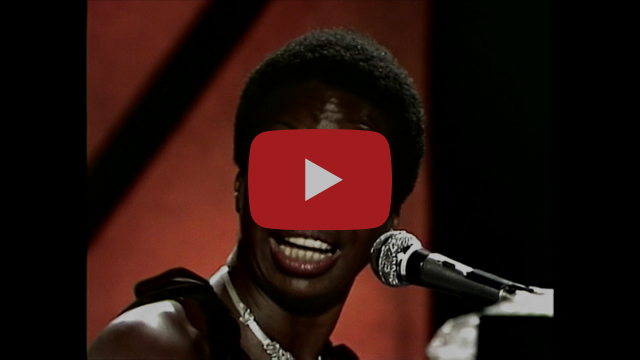 Directed by Ja'Tovia Gary
"Filmed on location in Harlem, USA and in Claude Monet's historic gardens in Giverny, France, The Giverny Document is a multi-textured cinematic poem that meditates on the safety and bodily autonomy of Black women. Filmmaker Ja'Tovia Gary unleashes an arsenal of techniques and materials including direct animation on archival 16mm film, woman on the street interviews, and montage editing techniques to explore the creative virtuosity of Black femme performance figures while interrogating the histories of those bodies as spaces of forced labor and commodified production."
---
FUND THIS PROJECT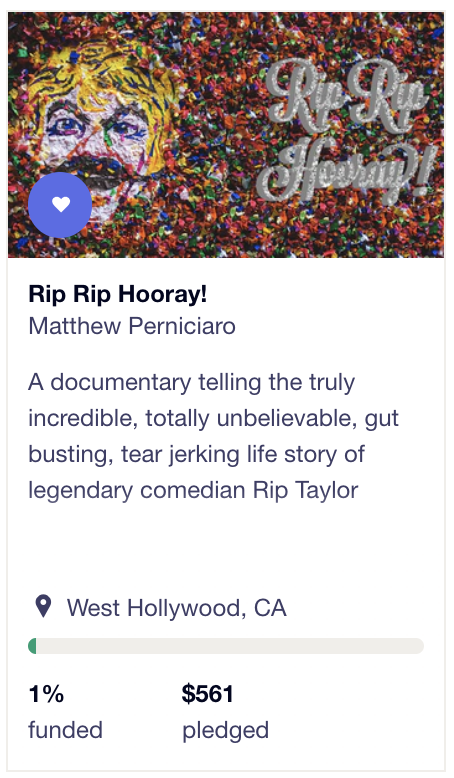 Crowdfunding has become an integral means of raising capital for documentary filmmakers around the globe. Each week we feature a promising new project that needs your help to cross that critical crowdfunding finish line.
This week's project:
Directed By
Ryan Keane
Funding Goal: $18,933