Monday Memo: DOC NYC 2020 Wraps Up, Simon Kilmurry Stepping Down From IDA Post, Valentina Pedicini Dead at 42
November 23, 2020

Click here to receive the weekly Monday Memo.

And that's a wrap on DOC NYC 2020 proper, though our encore runs through November 29th! There is lots of great coverage on this year's edition found below, along with our list of award winners in case you missed them. Outside of the festival, the doc scene was abuzz with news, including word that Simon Kilmurry will be stepping down from his post at IDA, the Italian filmmaker Valentina Pedicini passed away at 42, a new doc podcast hosted by June Jennings of Field of Vision in collaboration with the Grierson Trust has launched, World Records Journal dropped a special dossier and a whole lot more, so get reading!
– Jordan M. Smith
---


HEADLINES
DOC NYC 2020 Award Winners Announced
The festival has announced its award winners for the 2020 edition. The full list is below, with links for titles still available to watch through November 29 as part of DOC NYC Encore.

La Madrina: The Savage Life of Lorine Padilla, Audience Award
Landfall, Grand Jury Prize, Viewfinders Competition
Through the Night, Special Jury Recognition for Ethics of Care, Viewfinders Competition
Five Years North, Grand Jury Prize, Metropolis Competition
Wojnarowicz, Special Jury Recognition for Best Use of Archival Material, Metropolis Competition
Sing Me a Lullaby, Shorts Grand Jury Prize, Shorts Competition
The Seeker, Special Jury Recognition for Cinematography, Shorts Competition
Time, Directing Award, Short List: Features
Welcome to Chechnya, Producing Award, Short List: Features
Boys State, Editing Award, Short List: Features
76 Days, Cinematography Award, Short List: Features
Collective, Special Jury Recognition for Truth to Power, Short List: Features
A Love Song for Latasha, Directing Award, Short List: Shorts
Do Not Split, Special Jury Recognition for Courage under Fire, Short List: Shorts
Post Honeyland, More Countries Are Submitting Documentary Oscar Contenders
Anne Thompson reports at IndieWire: "As we head into Oscar season, some countries are figuring out the advantages of grabbing increased attention with a well-regarded dual entry. Last year, Macedonia submitted documentary breakout "Honeyland" (Neon) for Best International Feature Film, and the movie became the first film to score nominations in both categories. While the film earned raves, it helped that the movie was well-watched by both the documentary branch and the international committee voters. In 2020, the most recent international submission is Chile's World Documentary Sundance selection "The Mole Agent," which won the Audience Award at San Sebastián. Directed by Maite Alberdi, the dramatic non-fiction film tracks ex-Interpol detective Rómulo Aitken, who selects elderly spy Sergio Chamy to embed in a nursing home and report back the treatment of a woman there."
The Doc Exchange: A Real Stories Podcast
Announced via press release: "A brand new interview podcast that offers listeners a chance to get closer to their favourite non-fiction filmmakers. We will hear about their life and career through the lens of three thematically-united documentaries that have had a lasting impact on them. Discover why these documentaries have the meaning they do and how that has manifested in their own non-fiction filmmaking. Hosted by June Jennings, a writer and journalist, who currently serves as the engagement and partnerships manager for Field of Vision, First Look Media's award-winning documentary unit."
World Records Special Dossier: Documentary World-Making Released
From the dossier's introduction by Josh Guilford & Toby Lee: "What does it mean to speak of documentary world-making? Though conversations about world-making have gained currency in film and media studies in recent years, documentary might seem a strange addition to this discourse. Since its inception, documentary has claimed a privileged relation to the world, but the terms of this relation appear inverted or out of sequence when we speak of documentary world-making. Doesn't documentary name a mode of attending to the world rooted in practices of listening and observation that position the world before the document? As the title of this journal suggests, documentary is supposed to make records of the world rather than the world itself."
Winners of the Fifth Annual Critics Choice Documentary Awards
Announced via press release: "The Critics Choice Association (CCA) has unveiled the winners of the fifth annual Critics Choice Documentary Awards, which recognize the year's finest achievements in documentaries released in theaters, on TV and on major digital platforms, as determined by the voting of qualified CCA members. Dick Johnson is Dead takes home the most prestigious award for Best Documentary Feature as well as Best Director for Kirsten Johnson. My Octopus Teacher wins the awards for Best Cinematography and Best Science/Nature Documentary. 'We couldn't be more excited about being able to celebrate such a diverse group of films and filmmakers and subjects this year of all years, on the fifth occasion of the CCDAs, and with 2020 being what it is,' said Christopher Campbell, President of the Critics Choice Association Documentary Branch."
Cinema Eye Shorts List Unveiled & 2021 Broadcast Nominations Announced
Announced via two press releases: "Here are the short documentaries named to the Cinema Eye Shorts List. From this list of ten, five nominees for Outstanding Achievement in Nonfiction Short Filmmaking will be announced in the coming weeks. The winner will be announced during the 14th Annual Cinema Eye Honors, on Tuesday, March 9, 2021…This year's Shorts List was announced during the virtual event Cinema Eye's 2020 Fall Lunch (At Home), with the list announced by filmmakers Senain Kheshgi and Clay Tweel from the Vidiots Theatre in Northeast Los Angeles."
Simon Kilmurry Stepping Down From International Documentary Association Post
Dave McNary shared the story at Variety: "The International Documentary Association has announced that Executive Director Simon Kilmurry will step down in mid-2021. Kilmurry joined IDA in 2015 after serving as executive director of American Documentary and executive producer of the PBS series' "POV" and "America ReFramed." The IDA announced the move Monday and noted that during his tenure at IDA, the organization launched the Enterprise Documentary Fund with funding support from the John D. and Catherine T. MacArthur Foundation and established the Logan Elevate Grants to support emerging women filmmakers of color with support from the Jonathan Logan Family Foundation. IDA's annual grantmaking now exceeds $1.3 million annually."
Valentina Pedicini Dies: Italian Filmmaker Behind 'Faith' Documentary Was 42
Tom Grater reports at Deadline: "Valentina Pedicini, the Italian director whose credits include the 2019 award-winning documentary Faith, has died at the age of 42. Italian media is widely reporting that she had been ill for some time and her condition worsened in recent days. She was admitted to hospital in Rome, before passing away today. Pedicini was best known for her feature doc Faith, which premiered at IDFA in 2019 and had a successful run on the festival circuit, picking up awards at DocsBarcelona and Belgium's Docville. She also directed 2017's Dove cadono le ombre (Where The Shadows Fall), a drama about a lesser known chapter of Swiss history, and 2013's From The Depths, a documentary shot 500 meters below sea level in a coal mine following a female miner."
---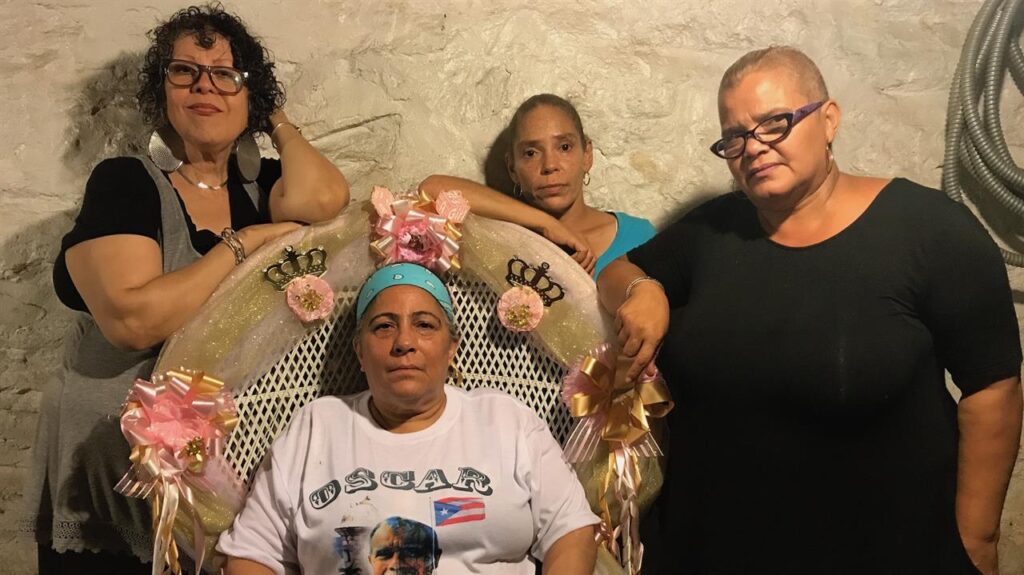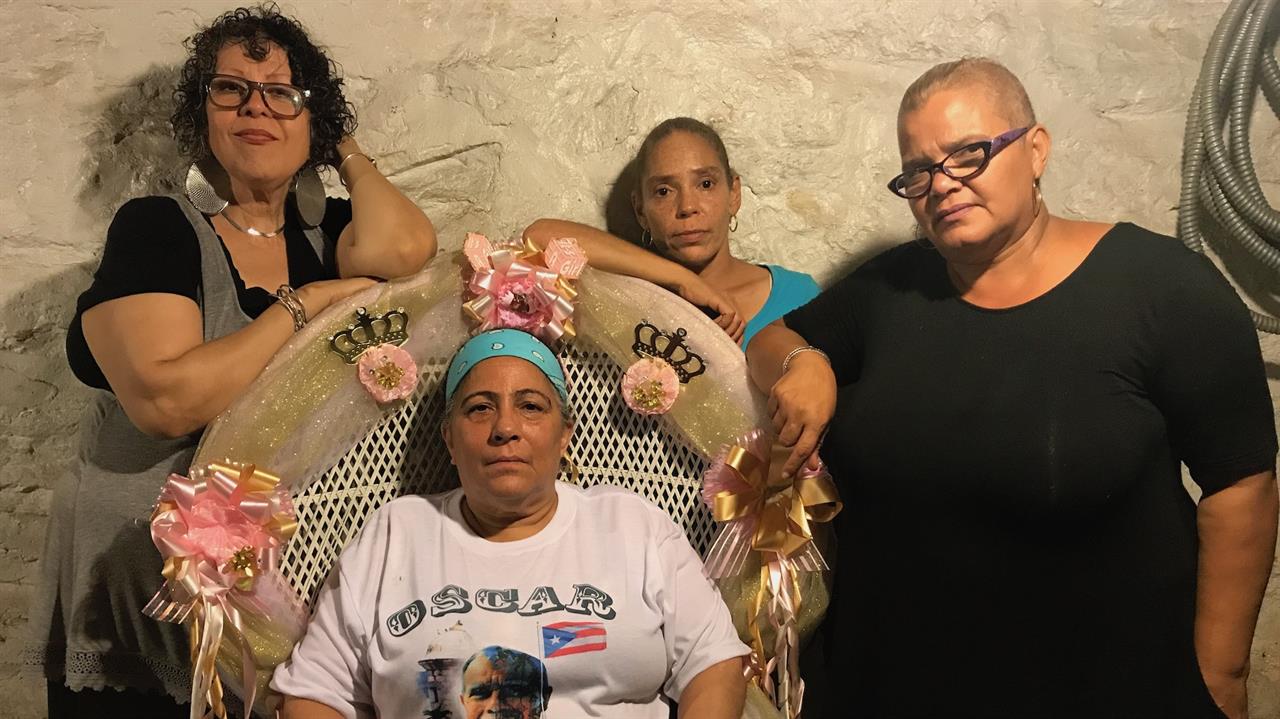 TOP COVERAGE OF DOC NYC
The Daily Beast: Tarpley Hitt writes about the making La Madrina: The Savage Life of Lorine Padilla and how director Rachel Cepeda uncovered lost footage from the 1970s of gang life in the Bronx. Nick Schager reviews Songs of Repression "a piercing examination of a unique cult that refuses to totally die, and of the painful process of wrestling with unforgivable sins perpetrated by fascists." Melissa Leon reviews MLK/FBI, writing that the film is "as much about the government persecution of King as it is about the timelessness of white America's fear of change."

Filmmaker Magazine: Lauren Wissot conducted interviews with R.J. Culter(Belushi), Hrafnhildur Gunnarsdóttir (The Vasulka Effect), and Mo Scarpelli (El Father Plays Himself).

Hammer To Nail: Christopher Reed reviews El Father Plays Himself ("delivering this gripping saga of creative fervor as one uniquely compelling documentary"); The Meaning of Hitler ("they manage, somehow, to keep the tone surprisingly playful, whether via jaunty transitions, clever onscreen titles, or a lively score. This never detracts from the gravitas; it just makes it all flow nicely"); and Missing in Brooks County ("However one might feel about border security, human lives and their loss deserve respect. In this film, we honor the dead.")

The Hollywood Reporter published reviews of several DOC NYC premieres including A Crime on the Bayou ("thoughtful and illuminating"); Dear Santa ("even Scrooge would be sobbing with joy"); Duty Free ("a son's warm, socially relevant love letter to his mom"); In My Own Time: A Portrait of Karen Dalton ("in sync with a singular musical artist"); La Madrina: The Savage Life of Lorine Padilla ("a lively portrait of a woman who's lived several lifetimes"); The Last Out ("a powerful true story of athletics and exile."); The Meaning of Hitler ("myth-busting at its most vital");

Hyperallergic: Reviewing Unapologetic, Kyndall Cunningham writes that director Ashley O'Shay "captures the brilliance and determination of her subjects, as well as the struggle and exhaustion that come with dedicating one's life to radical labor. The audience is asked to reckon with Black women's lack of visibility in the Black Lives Matter movement, and to ask why they bear the collective burden of fighting for Black liberation and whether they will ever find relief."

J.B. Spins: Joe Bendel reviews A La Calle ("It is a valuable work of cinematic journalism. If you want to understand the macro forces at play and the boots-on-the-ground reality in Venezuela, watch this documentary."); Nasrin ("This is a wholly absorbing film that inspires admiration for its subject and outrage at for her punitive prosecution."); Smog Town ("The film quietly observes the work of the local regulatory authorities in Langfang, China's smoggiest, most polluted city. It turns out environmental protection is a dirty business"); and Ronnie's ("surprisingly poignant, but also thoroughly evocative of his era and milieu").

Medium: Brad Schreiber covered 14 festival titles including Crutch ("an exhilarating recounting of the artistry of Bill Shannon"); and The Last Out ("a memorable entry in the canon of docs on immigration.

Vogue: Lilah Ramzi writes about the short film Making the Case focusing Ruth Bader Ginsburg's fashion style expressed in her handbags. "To watch the film is to witness her grace and staunch dedication to her appointment, and also to be reminded that she was just like many of the women she fought for; someone who enjoyed a bit of glitz in an evening bag."

Women and Hollywood published interviews with several DOC NYC directors including Raquel Cepeda (La Madrina: The Savage Life of Lorine Padilla), Abigail Child (Origin of the Species), Petra Epperlein (The Meaning of Hitler), Marianne Hougen-Moraga (Songs of Repression), Rosalynde LeBlanc (Can You Bring It: Bill T. Jones and D-Man in the Waters), and Katrine Philp (Beautiful Something Left Behind).

Check out the above titles and others available through November 29 in DOC NYC Encore.
---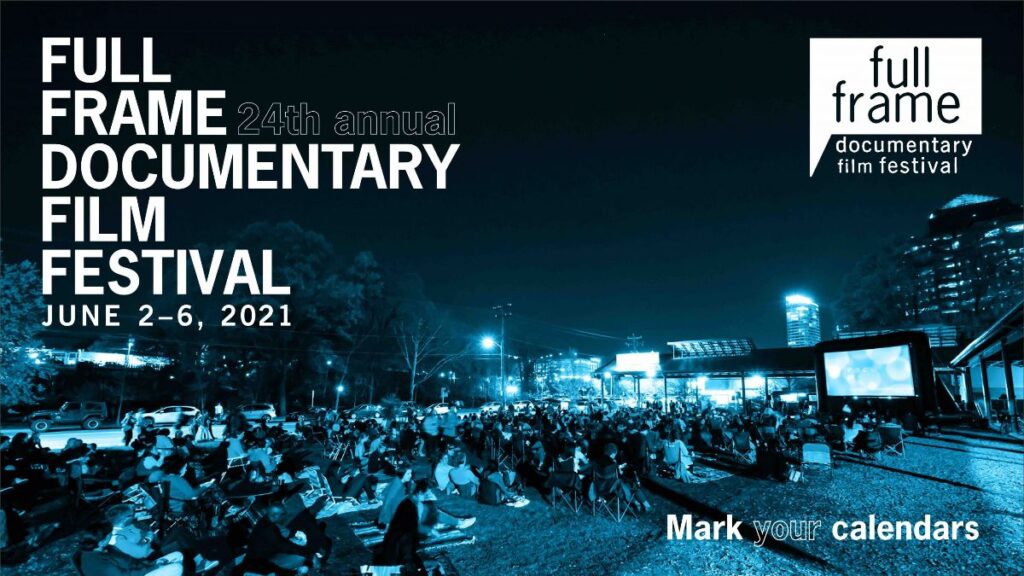 ON THE FESTIVAL CIRCUIT
Full Frame Documentary Film Festival Announces New Dates
Announced via press release: "November 18, 2020 – The 24th annual Full Frame Documentary Film Festival will take place June 2–6, 2021, two months later than the previously announced April dates. Organizers cite the pandemic's impact on industry calendars, audiences, and the documentary filmmaking community for the date change. 'Our priority continues to be the safety of our audiences and our filmmakers,' says Full Frame director, Deirdre Haj. 'We plan to build upon what we've learned from last year's online festival and the virtual programs we've produced throughout the summer and fall to create a safe event that celebrates the spirit of Full Frame in a new way.' Currently, organizers are exploring options for a dynamic virtual event that will include film screenings, panel conversations, and networking opportunities for filmmakers and guests."
How IDFA is Supporting New International Documentary Talent
Geoffrey Macnab reports for ScreenDaily: "'Very global always, majority female,' is how Meike Statema, IDFA's head of talent development, describes the typicall intake for the IDFAcademy training programme. IDFAcademy is thriving even in this pandemic year; the Summer School usually held in Amsterdam had to move online this year, and the IDFAcademy during the festival will run online only for an intensive five days from November 19-25, with 60 emerging producers and directors taking part. Statema points to the many projects which came through the Academy or its Summer School and went on to screen at IDFA itself or at other major festivals like Sundance. Screening in this year's programme for example are titles like Iryna Tsilyk's The Earth Is Blue As An Orange and Annabel Rodriguez's Once Upon A Time In Venezuela. Both passed through the Summer School as did the IDFA opening film, Nothing But The Sun directed by Paraguyan director Arami Ullón."
MIT OpenDocLab & IDFA DocLab Announce New 'Augmenting Reality' Initiative
Announced via press release: "At the 2020 International Documentary Film Festival Amsterdam, ODL Principal Investigator and Founder William Uricchio announced a new two year-long research initiative with IDFA DocLab to explore the battery of augmentation technologies and techniques used by communities, documentary makers, and artists to claim, reclaim, and reimagine their public spaces. As nations grapple with long-standing social inequities, a pandemic, and the algorithmic fracturing of society enabled by social media feeds and streaming services, public space is taking on new significance as an antidote to individuation. Uricchio said, 'As the public emerges from its pandemic-imposed hibernation and re-inhabits common spaces, we have an opportunity to celebrate our collectivity, to redefine our public spaces, and to carry on the good work of documentary through the creative use of augmentation.'"
---
MISCELLANOUS
How to With John Wilson Is the Year's Best Nature Documentary
The series was covered by Kate Knibbs at Wired: "In an interview with The New York Times, Wilson described his approach as 'letting the story come to you.' He walks around with his camera and interviews people about the subject, collecting hours and hours of on-the-streets footage. He then collages together a narrative from what he finds, using voice-over to tie it together. It's a method that yields incredible results, but there's a downside: It took two years to gather enough footage for this six-episode first season, which clocks in at less than three hours total. It's not a scalable project, which is key to its idiosyncratic charms. To create an observational achievement of this caliber requires patience. Despite its title, Wilson's show isn't really a lesson. It's a reminder of how rowdy ordinary life can be, if you know how to pay attention."
MFA Social Documentary at SVA – Apply Now for Fall 2021
Announced via press release: "Art is back! SVA's graduate documentary film program sharpens your artistic voice, helps you succeed in amplifying bold, visual stories and inciting the desire to make a difference. SocDoc challenges you to take your craft to the next level. Gain mentorship from award-winning filmmaker faculty and make your own films as a part of New York City's prolific documentary community. Alumni find great success; winning Emmy and Student Academy Awards, and with their films in major festivals and broadcast around the world. Find out how SVA SocDoc will further your documentary career. Info sessions: Online: Wed. December 2, at 7pmET. Or, get in touch for a personal virtual tour of the department."
Dawn Porter on Becoming a Documentary Filmmaker
Clayton Davis spoke with the filmmaker for Variety: "Dawn Porter didn't set out to become a documentary filmmaker. She was as an attorney before she hit the scene with her directorial debut, "Gideon's Army," in 2013. In fact, Porter wouldn't even call herself a "director" until that film debuted at the Sundance Film Festival. Seven year later, Porter's prolific contributions to the medium and double documentary feature offerings for 2020 are required viewing. Kicking off the inaugural episode of Variety's new video series "Doc Dreams," which will dive into the documentary filmmaking process, presented by National Geographic, we sat down with Porter to discuss the journey of bringing her one-two punch projects to life, "John Lewis: Good Trouble" and "The Way I See It." With two subjects integral to the 2020 presidential election, the director revealed what motivated her to turn the lens on these politically pressing stories."
Five of the Best Documentaries, As Chosen by Werner Herzog
Kathryn Bromwich of The Guardian asked Herzog for his picks: 'I don't watch films,' says Werner Herzog. 'People always believe that a film-maker would have seen hundreds or thousands of films – if you have a man like Scorsese, for example, he has his own projection room and his own 35mm copies, or [Peter] Bogdanovich, or some of the French film-makers. They keep watching movies. I don't. I see about three films per year.' What he does do is read. 'There is practically no day where I do not read. I'm not out for inspiration, I'm just interested in certain things.' Recently, he has been fascinated by ancient Greek historian Diodorus Siculus's account of Alexander the Great's father, Philip II of Macedon. 'If you take the wildest Brazilian soap opera it cannot match Diodorus Siculus.' He might not watch many movies, but the German director has made some of the most striking films in cinema history. In addition to his famed fiction, his documentaries have covered a dizzying array of subjects: aeronautical engineering, opera, death row, Antarctica, the internet. Fireball, his latest, looks at how meteors have shaped human culture and civilisation through the ages."
---
NEW RELEASES
Belushi
Available via Showtime
Scott Simon at NPR
– RJ Cutler Honors John Belushi In His New Documentary
Stuart Miller at The New York Times
– Belushi Finds the Sensitive Man Inside the Wild Persona
Christopher Campbell at Nonfics
– Belushi Offers a Unique Sensory Experience of the Life of John Belushi
Collective
Available via Virtual Cinemas & VOD
Sheila O'Malley at RogerEbert.com
– Review: Collective
Justin Chang at The Los Angeles Times
– Review: The brilliant, infuriating Romanian healthcare documentary Collective is a COVID-era must-see
Eric Kohn at IndieWire
– Collective Review: One of the Greatest Movies About Journalism and the Dark Forces It Confronts
Born to Be
Available via Kino Marquee
Glenn Kenny at The New York Times
– Born to Be Review: A Compassionate Doctor Changing Lives
Adrian Horton at The Guardian
– 'A story that hadn't been told': inside a groundbreaking trans surgery center
Godfrey Cheshire at RogerEbert.com
– Review: Born to Be
Crazy, Not Insane
Available via HBO
Adrian Horton at The Guardian
– 'They were not born evil': inside a troubling film on why people kill
Ben Kenigsberg at The New York Times
– Crazy, Not Insane Review: Inside the Criminal Mind
Jelisa Castrodale at Vice
– What We Get Wrong About Serial Killers, According to an Expert
69: The Saga of Danny Hernandez
Available via Hulu
Calum Marsh at The New York Times
– 69: The Saga of Danny Hernandez Review: A SoundCloud-Rap Rat
Eric Kohn at IndieWire
– 69: The Saga of Danny Hernandez Review: Tekashi 6ix9ine Gets the Troubling and Tragic Doc He Deserves
John DeFore at The Hollywood Reporter
– 69: The Saga of Danny Hernandez: Film Review
Shawn Mendes: In Wonder
Available via Netflix
Scott Russell at Paste
– Netflix's In Wonder Dares to Ask, "Is Shawn Mendes Superman?"
Rania Aniftos at Billboard
– How Shawn Mendes' 'In Wonder' Doc Strips Away the 'Mythology' of a Star & Reveals the Human Underneath
Ryan Lattanzio at IndieWire
– Shawn Mendes: In Wonder Review: Netflix's Pop Star Paean Plays Straight to the Fans
---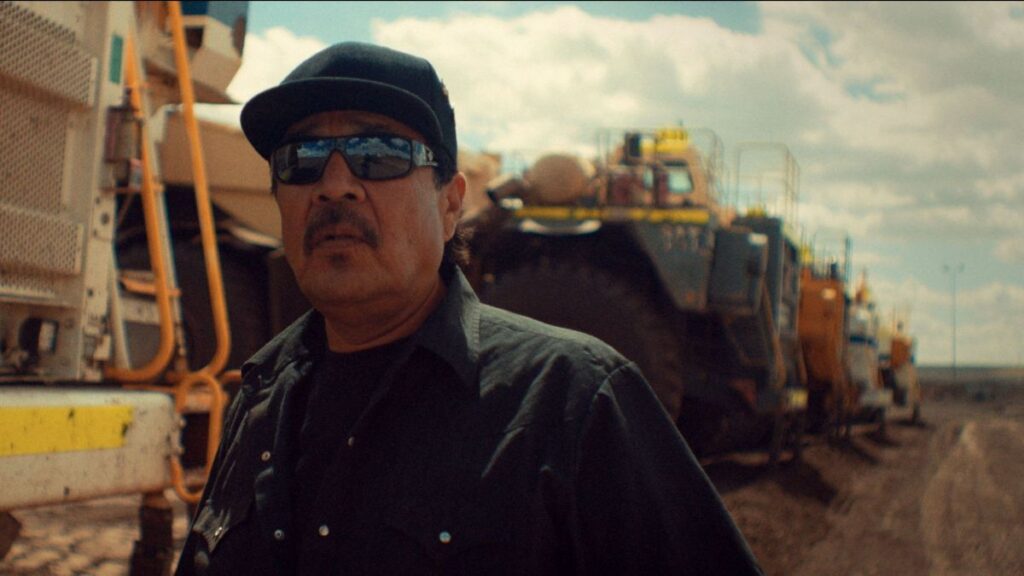 DOC NYC ALUMNI
Hunter Robert Baker & Jordan Fein's The Blessing
2018 DOC NYC American Perspectives
Will be broadcast on The WORLD Channel tomorrow.
Scott Crawford's Creem: America's Only Rock 'n' Roll Magazine
2019 DOC NYC Sonic Cinema
Will be released on DVD via Greenwich Entertainment tomorrow.
Adam Bolt's Human Nature
2019 DOC NYC Investigations
Will be released on DVD via PBS on December 1st.
---
FEATURED STREAMING DOC SHORT
The Seeker
Directed by Lance Edmands
"A lyrical portrait of an excommunicated Amish woodworker struggling with spirituality, poverty, and life as an outcast from his strict, insular community."
---
FUND THIS PROJECT
Crowdfunding has become an integral means of raising capital for documentary filmmakers around the globe. Each week we feature a promising new project that needs your help to cross that critical crowdfunding finish line.
This week's project:
From The Cradle
Directed by Chad Perdue
Goal: $13,100